Meet The Coffee Prince: Bryant Dee, The Man Behind Fat Seed Cafe+Roastery
If there's one thing charming about coffee in the morning, it's the life it brings and the joy it makes. It awakens our senses, totally bringing us to the present. One sip will make you realize that you have another chance at life, another day to live, and another day to grind.
So we asked, "How do you like your coffee?"
"Do you want it strong, mild, sweet, or simply a mix of in-between?"
THE COFFEE PRINCE
For Bryant Dee, co-owner of Fat Seed Cafe+Roastery in Taguig, coffee is more than a morning necessity. It's a way of life.
Earlier this month, the Philippine Primer got the chance to have sit down with the man behind the success of Fat Seed Cafe+Roastery and he gladly shared his story as to why he chose the coffee industry, among other businesses.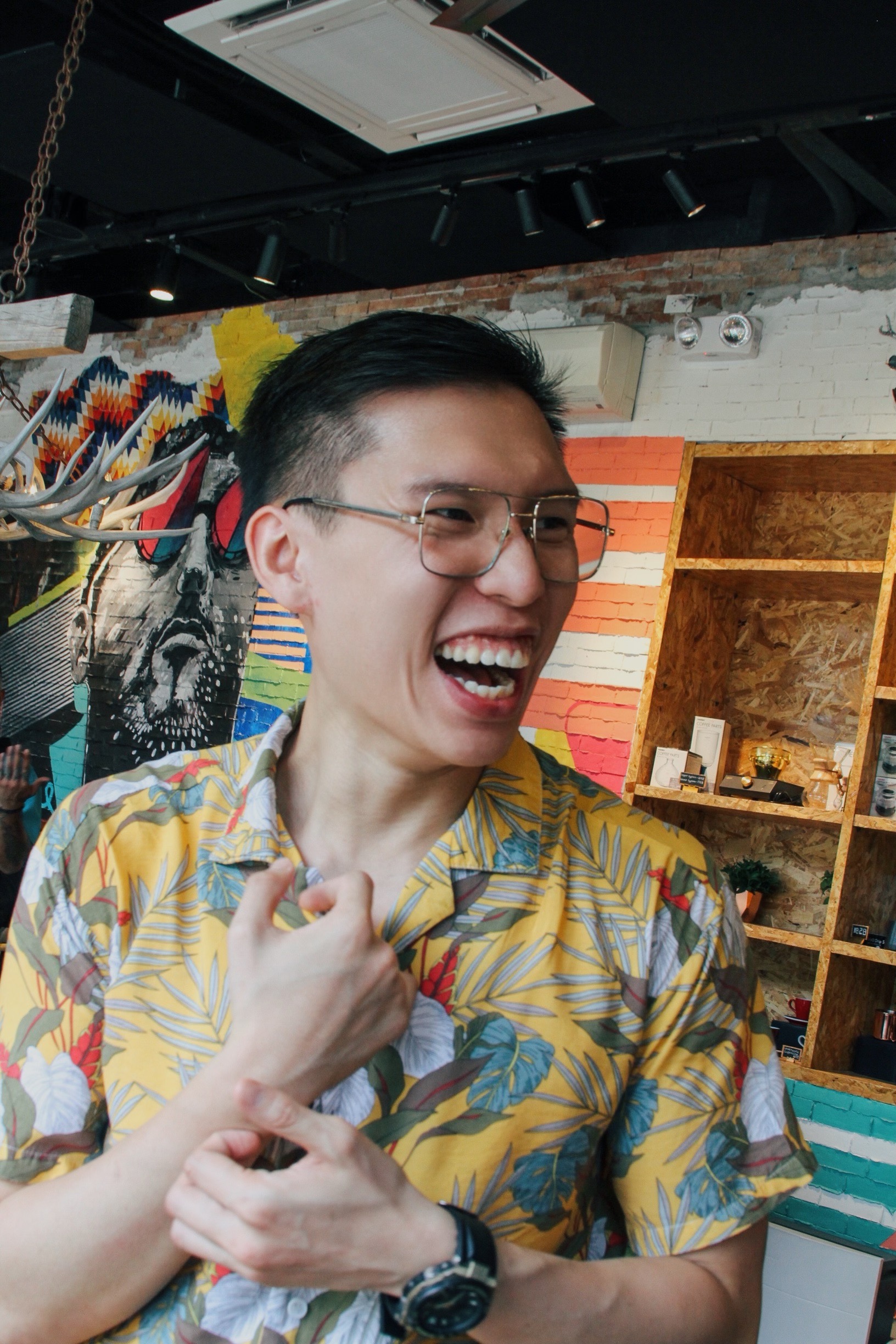 Bryant Dee/IMAGE from Fat Seed Cafe+Roastery
"I always wanted to go to the food and beverage industry. Originally, I was interested in everything that is related to enjoying a taste profile. So from wine to whiskey, to cocktails, and coffee, anything like that where you can try and take deep dives," he started.
Dee, 29, stated the reasons behind opening a cafe instead of a bar.
"Coffee in the Philippines, especially local coffee has not yet been explored and it's new territory. There's a lot to educate in terms of the market here and a lot of people would like to share new things," he said.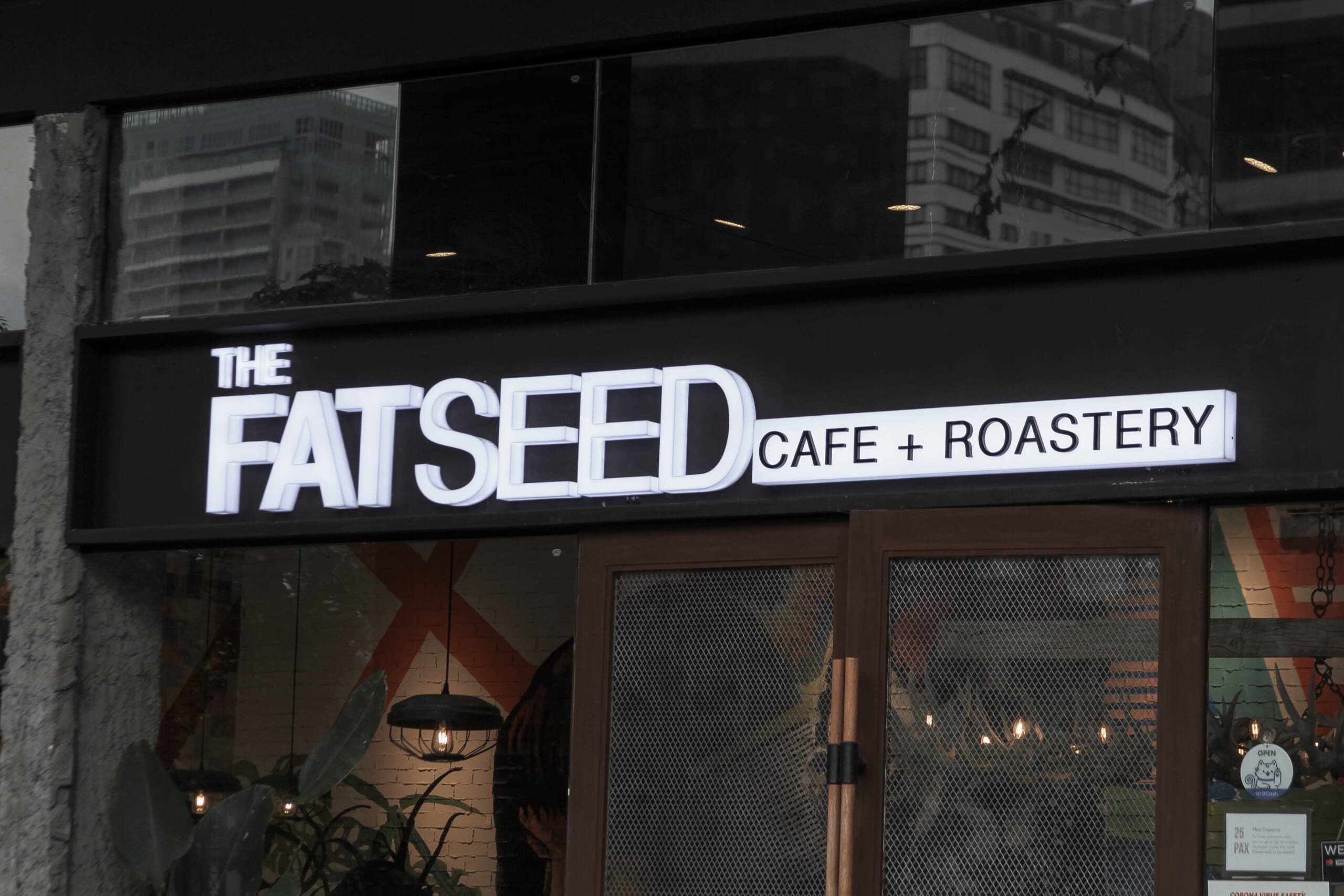 IMAGE from Fat Seed Cafe+Roastery
Aside from its potential, Dee eagerly mentioned that coffee is one of the best things he enjoys in life. Compared to bars that have a niche market, a cafe gives him a bigger and better platform to leverage his connections and share his passion with everyone.
"I think coffee is just a product that I personally think that most people can enjoy more often. As much as we all enjoy our good (alcoholic) drinks, I don't think opening a bar would have been in the best interest of my life. I wanted something that's a little more productive related, something that people can enjoy all around," he shared.
Roasting beans with Bryant Dee/IMAGE from Fat Seed Cafe+Roastery
Dee admitted that he's not an amazing roaster nor an amazing chef, however, the line of work gave him a sense of fulfillment to work harder and build a better relationship with his customers, one cup of coffee at a time.
"It's love for the craft. I just love seeing people having a good time. It's like my favorite thing, and I want to go into a business where I can support my life and my future family with something that I enjoy doing," he said.
OVER A CUP OF COFFEE
In 2018, the Fat Seed Cafe+Roastery served their first brewed coffee at the U.P Town Center in Quezon City. Despite the ongoing pandemic, they managed to open another branch in Bonifacio Global City (BGC) in Taguig.
Though the road wasn't easy for the team, the detour taught them to persevere and be creative. He noted that their success lies not only in their hard work, but also in their willingness to listen, observe, and adapt to their customer's needs.
IMAGE from Fat Seed Cafe+Roastery
According to him, the key is to know what your market likes, which plays an important role in the F&B business. It helps them curate and identify what kind of coffee and food should they offer to customers.
Dee also honored the idea that some people do enjoy stronger and bolder coffee, while others find comfort and joy in lighter and fruity variants. Although he's a liberal entrepreneur and is open for innovation, he still respects traditions.
BEYOND COFFEE
As a young entrepreneur, Dee understood the level of work required in his chosen field. He's an all-around man that knows the ins and outs of his profession, especially roasting coffee beans.
As a hands-on person, Dee is proud to share that they do perform in-house roasting.
"We roast all of our coffee in the cafe. I personally learn to roast a coffee and I'm still in the process of learning. I'm learning along with my master roaster," he said.
IMAGE from Fat Seed Cafe+Roastery
On the other hand, Dee shared his sentiments to talk about anti-purist idealism. He claimed that being a purist, in a coffee industry per se, is a complete blunt.
He cited that in order to have an innovative taste of coffee, one must willing to take the risk and be proactive to achieve better and evolving flavors.
He also shared that they are firm believers of innovation. In fact, their espresso beans are mainly mixtures of coffee from Africa and the Philippines. "We're not purely local, we're not purely imported but I want to show that's there's a harmony toward that," he said.
It's also noteworthy how Dee put things into perspective when it comes to non-coffee drinker/lover.
"Majority of people who don't drink coffee and why people sometimes don't like the taste of coffee is because they never got to taste the coffee that was for them," he said.
MENU WITHOUT RULES 
Compared to other restos and cafes known for offering "authentic" cafe experience, the Fat Seed Cafe+Roastery sets itself apart from the rest by creating new, intertwining flavors as seen on their diverse set of meals that perfectly complement their concoctions.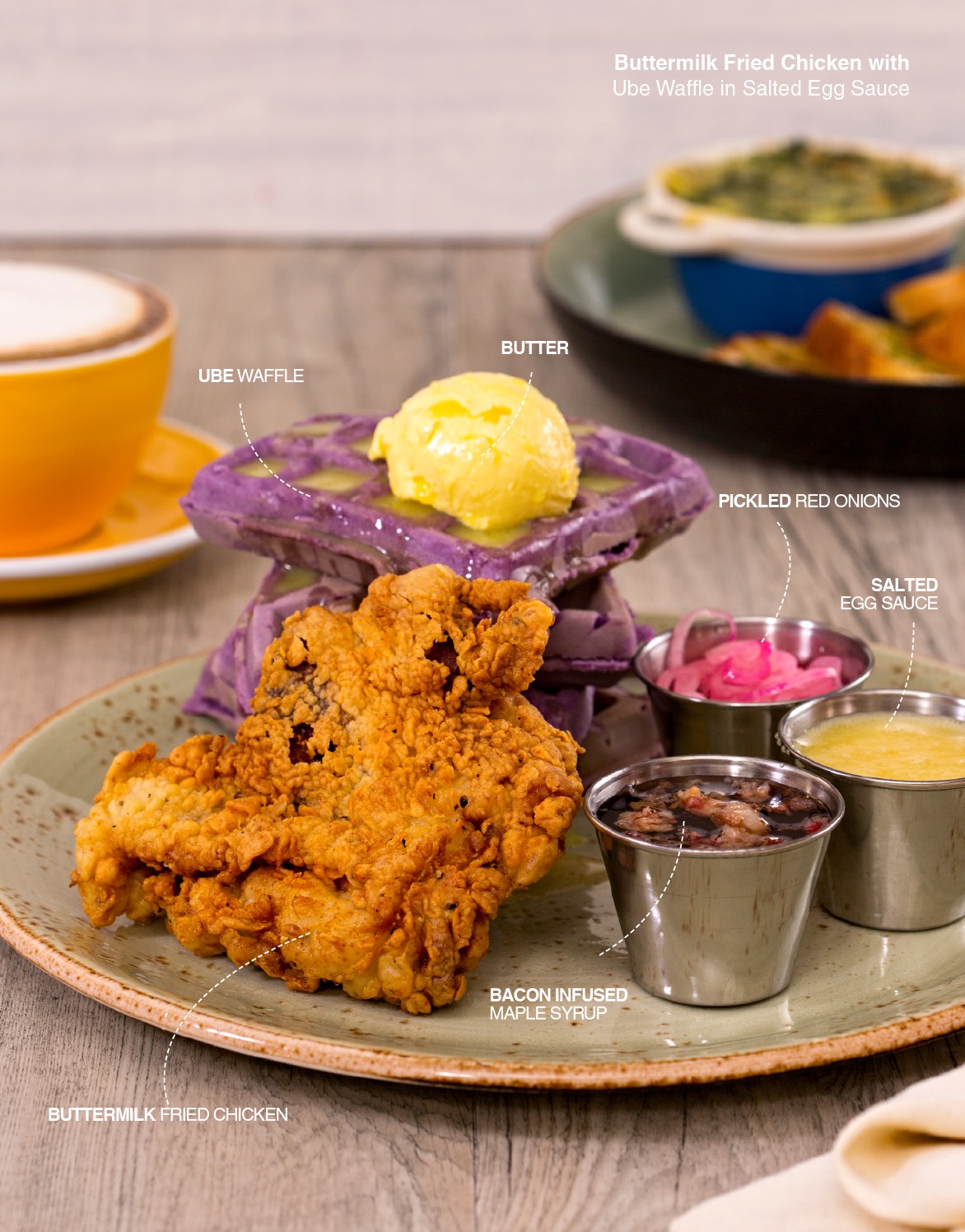 Buttermilk Fried Chicken with Ube Waffle in Salted Egg Sauce (Php 360)/IMAGE from Fat Seed Cafe+Roastery
"If you always try authentic, it's always difficult. Maybe the best way to do is to create (something new)," Dee said.
Through years of experience, Dee noticed that the more you try to be authentic, the more costly the attempts become.
"When you create something new such as our Buttermilk Fried Chicken with Ube Waffle in Salted Egg Sauce, it's a completely wild flavor but it strangely matches," he added.
With his forward-thinking mindset, he invites freedom and creativity to flow in on their dishes, thanks to his boldness and willingness to gamble.

ON AESTHETICS AND DESIGNS  
When we asked about his inspiration for the cafe's design, Dee excitedly told the story behind the cafe's aesthetics: He said that it reflects his personality. "I'm very vibrant, colorful, and flamboyant. I do appreciate a lot of colorful things and I want something crazier and vibrant," he said.
Compared to the minimalist designs that can be seen in most cafes, the Fat Seed Cafe+Roastery is known for its unusual, yet modern vibe. It embodies the artistry, swag, coolness, and of course, tropical aesthetics that Dee always try to achieve.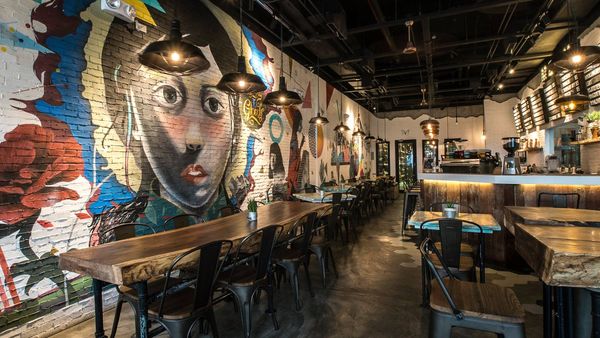 IMAGE from Fat Seed Cafe+Roastery

TO GREATER HEIGHTS
Dee said they are now aiming their sights at the growing vegan market in the metro. Currently, the cafe isn't offering vegatarian items, but Dee and his team are taking their time in curating food and drinks to make their cafe vegan-friendly.
Milkshakes (Php 130)/IMAGE from Fat Seed Cafe+Roastery
"We don't have much that is particularly 100% Vegan but if anyone requests anything, we could definitely make something for them," he said.
Dee did note that while the Fat Seed Cafe+Roastery is not perfect, they are doing their best to elevate everything and improve their already great services for the satisfaction of their customers.
"If they want something, we will make it for them," he ended.
---
Written by Cedie Salido   
General Information
9th Avenue, corner 27th Street, Taguig, 1634 Metro Manila
02-8936-2113 | 02-7001-1862
0917-815-1890
thefatseedph@gmail.com