Manduca Taberna in BGC Houses Madrid-Style Tapas, Steaks, and Wine
Tapas, steaks, and wine. The combination alone speaks volumes especially to connoisseurs and lovers of the Spanish cuisine. In Spain, these are usually found in a tavern or bar, frequented for a relaxing afternoon snack or a glass of wine before dinner.
Gratefully, you can find such taberna at Bonifacio Global City (BGC), with a new addition to the business district's bevy of restaurants this 2022. This is Manduca Taberna!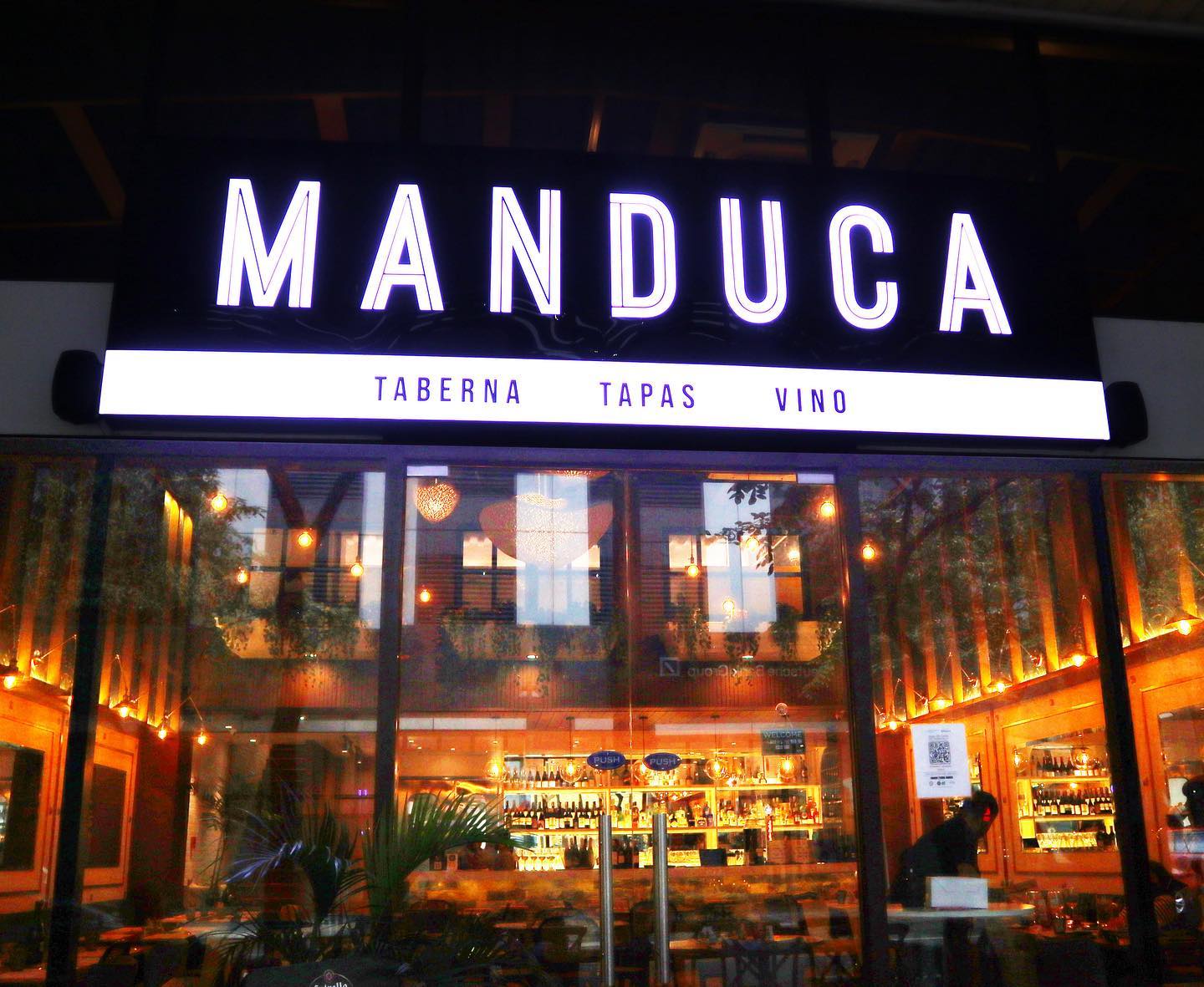 IMAGE from Manduca Taberna
The taste of Madrid finally enters the Philippines's gastronomic scene as Chef Amado Garcia Fernandez and Ricardo Lopez brings Spain's comfort food to their own modern tavern in BGC.
Using ingredients from Spain, Australia, and the Philippines, Manduca Taberna's mouthwatering fares include the classic, all-time favorite beef tapa, sinangag (fried rice), and itlog (fried egg), most commonly known as tapsilog to Filipinos.
Other hearty breakfast meals, including Iberico Bowl (Php 460), come in bowls of garlic rice, topped with chorizo, egg, and tomatoes. You can also try Manduca Taberna's Pork Belly Tocino, Bangus Belly, and Bacon Fried Rice for less than Php 500.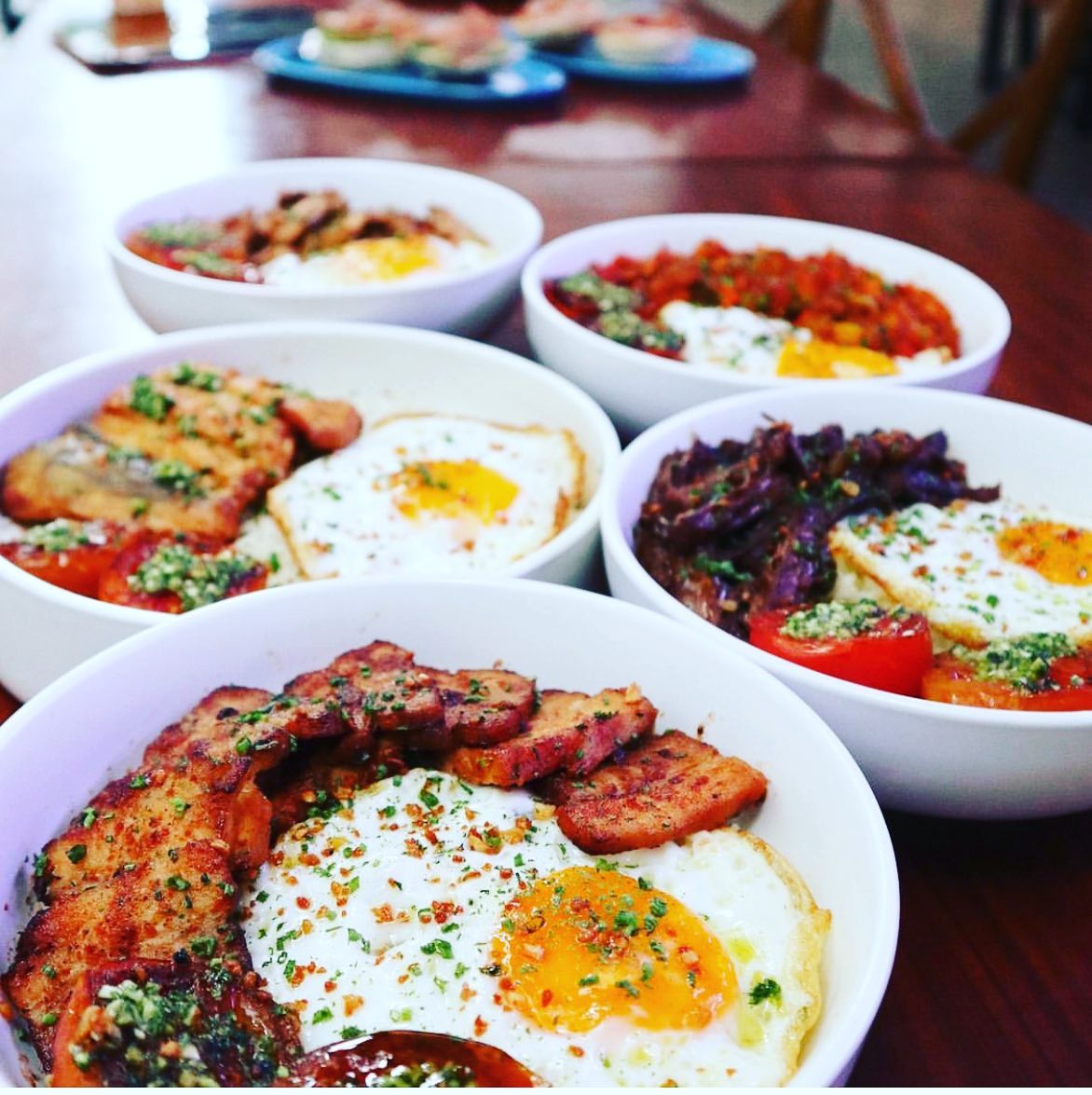 Breakfast Bowls / IMAGE from Manduca Taberna
The chow scene gets even more exciting during lunch time as Manduca Taberna serves the Cachopo Asturiano (Php 2,900) made of two large beef steaks, stuffed with Serrano ham, cheese, and peppers, before the dish is breaded and fried to a golden crisp.
Said to be among the well-loved dishes in Asturian cuisine, the Cachopo Asturiano is good for sharing, making it a must-try for you and your friends while dining at Manduca Taberna.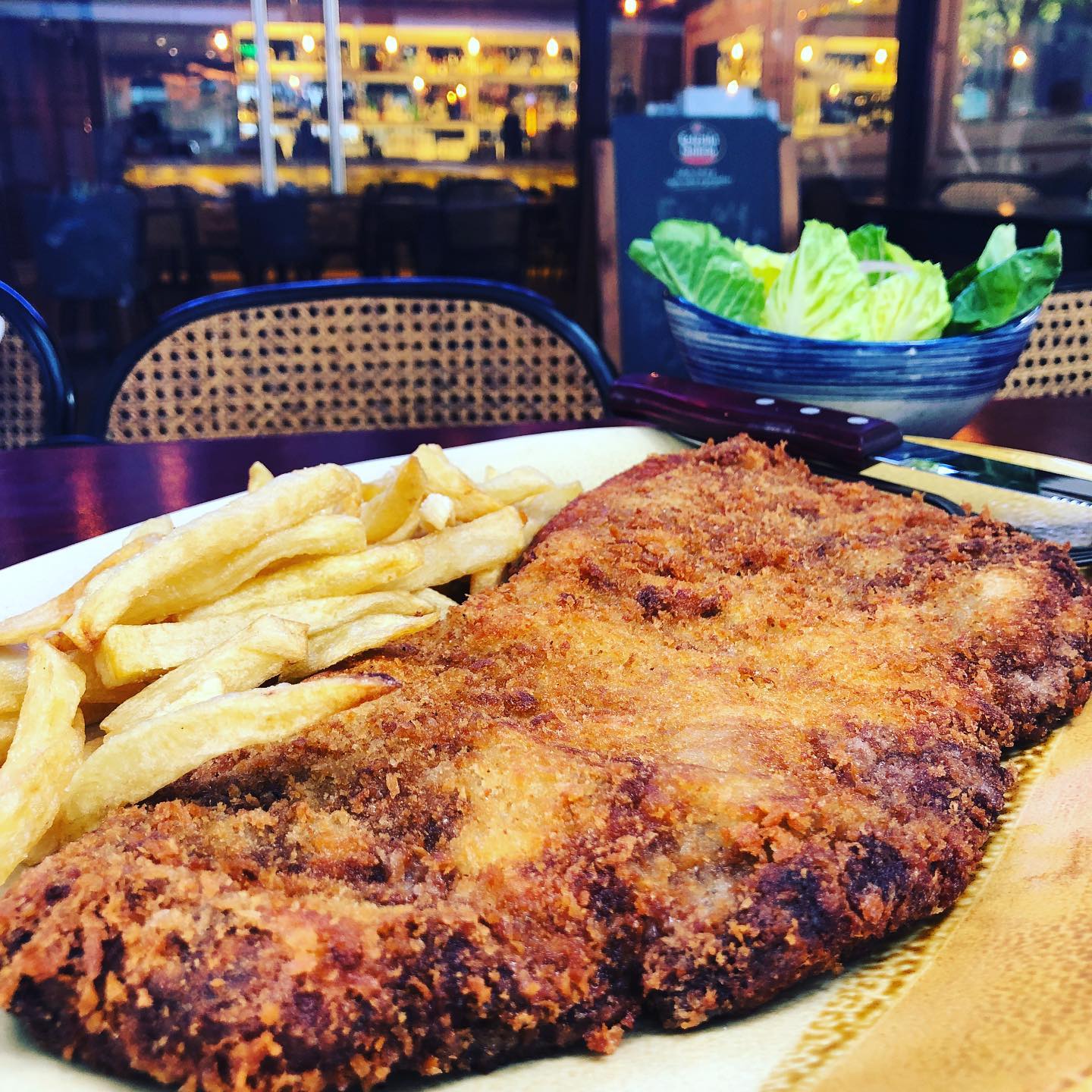 Cachopo Asturiano (Php 2,900) / IMAGE from Manduca Taberna
On the other hand, Manduca Taberna is also the perfect place to celebrate your special family gatherings as the Spanish restaurant also prepares the traditional Cochinillo or roasted sucking pig, which is available for pre-order for Php 9,900 (whole) and Php 4,990 (half).
Cochinillo (Php 9,900) / IMAGE from Manduca Taberna
Pro Tip: For those who want to sample Spanish cuisine without breaking bank, Manduca Taberna also offers its guests a choice of one (1) starter and one (1) main course for only Php 650 during lunch time (10:00 a.m. to 3:00 p.m.) from Monday to Friday! 
Finally, to cap off your day, Manduca Taberna also has a wide selection of wines from Tintos (Red), Blancos (White) to Rosados (Rose), as well as cocktails and spirits. A bottle of wine at the modern tavern ranges from Php 1,100 (Lionel Osmin Villa Cote D' Argent from France) to Php 8,800 (Amaya Arzuaga from Spain).
A glass of wine at Manduca Taberna ranges from Php 300 to Php 320. / IMAGE from Manduca Taberna
Pair a glass of wine with your mains such as the Presa Iberica (Php 1,450) made from pork shoulder with apple romescu sauce to complete your gastronomic journey!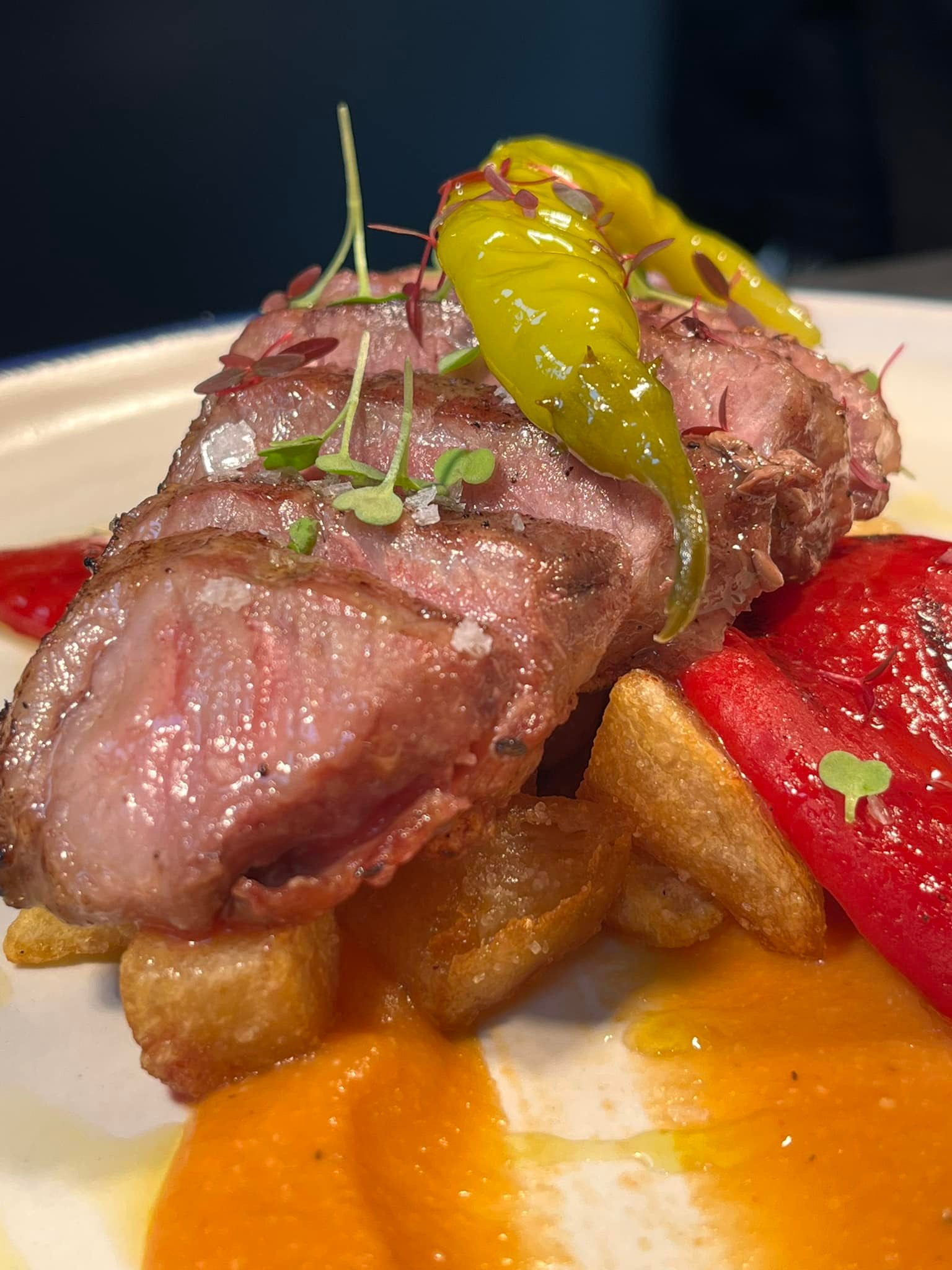 Presa Iberica (Php 1,450) / IMAGE from Manduca Taberna
For those who want to dine at this modern tavern, Manduca Taberna is located at 25th Street, Bonifacio Global City, Taguig City and is open from 10:00 a.m. to 12:00 a.m.
For inquiries, you may reach them at 0917-146-4852 or leave a message on their Facebook page to reserve your seats.
---
Featured images from Manduca Taberna.
General Information