LIST: 5 Recommended High Calcium Milk You Can Find in Supermarkets Near You
If waking up to an empty carton of milk is a situation you don't want to be in, then it is best to choose brands that you can get just anywhere near you. But with a wide selection of bottles and cartons of milk displayed in supermarkets in the Philippines, which ones should you get?
Philippine Primer has listed down (and even tasted!) some of the best and highly recommended high calcium milk brands in the country that you can get almost anywhere near you.
Nestle Fresh Milk Hi-Calcium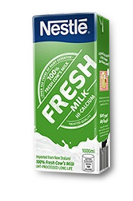 IMAGE from Nestle Philippines
If you're looking for a delicious, clean-tasting milk that will go well with your favorite cereals or breakfast in the morning, then Nestle Fresh Milk Hi-Calcium is for you. Imported from New Zealand, this fresh milk is made from 100% cow's milk and is rich with vitamins and minerals such as Vitamin A, Calcium, and Phosphorus. With a clean aftertaste, it can be a part of your daily milk routine.
Magnolia Fresh Milk

IMAGE from Magnolia Philippines
The slightly sweet taste of Magnolia Fresh Milk produced by San Miguel Corporation, continues to entice milk-lovers in the Philippines. It is made of 100% pure and fresh cow's milk and is rich in calcium, protein, and other nutrients. It is also homogenized, which means it has went through the process of breaking down fat, making the milk's consistency smooth and creamy.
Also Read: LIST: 6 Plant-based Milk Products You can Buy Online or in the Metro
Selecta Fortified Milk
IMAGE from Selecta Philippines
With its sweet taste and creamy texture, Selecta Fortified Milk is popular to adults and children alike. It is also "fortified," which means more nutrients are added to the milk to make it a healthier option for milk-lovers. As a result, it is rich in Vitamins A, D, and B complex, niacin, and calcium that is important to strengthen bones and improve body and brain health.
Bear Brand Sterilized Milk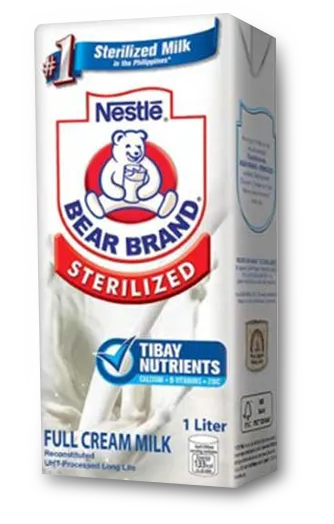 IMAGE from Bear Brand
Bear Brand is perhaps among the most popular brands for working Filipinos. Aside from its sweet and distinct taste, Bear Brand Sterilized Milk also has a variety of flavors to choose from including Gingko Biloba to boost focus and Ginseng to revitalize the body at work. Bear Brand also has other milk products including powdered milk drinks for adults and for kids.
Cowhead Pure Milk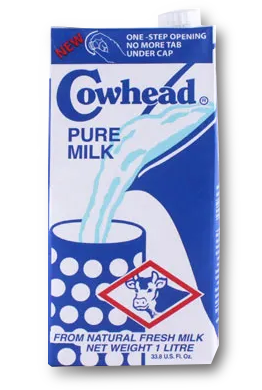 IMAGE from Cowhead
Try Australian milk in the Philippines with Cowhead Pure Milk, an ideal source of calcium and protein. What's more, the dairy cows that are milked to produce high quality Cowhead Pure Milk are grass-fed and free-range, which means cows are allowed to graze and roam around the pastures. It is also available in a lactose-free variant.
Also Read: GUIDE: Where to Get 7 Local Fresh Milk Brands in Metro Manila
For people living in Metro Manila, you may find these milk brands inside the Landmark's Supermarket at 6751 Makati Avenue, Ayala Center, Makati City or at The Marketplace branches around the Metro, including Makati, BGC, and Alabang.
Your local grocery stores also have them in stock, making these milk brands within reach and affordable for your daily milk routine!
Store Information