Crazy About Ramen: 5 New Restaurants in Makati and BGC You Should Visit
There's really any reason not to enjoy a warm bowl of ramen. Like any comfort food, this Japanese treat produces the same kind of embrace the soul, as well as hungry mouths and stomachs that just can't seem to get enough of this steaming combination of savory soup and chewy noodles. And with ramen places popping left and right, we're listing down five of our top picks for newish, must-try ramen restaurants in Makati and Bonifacio Global City.
Ramen Ron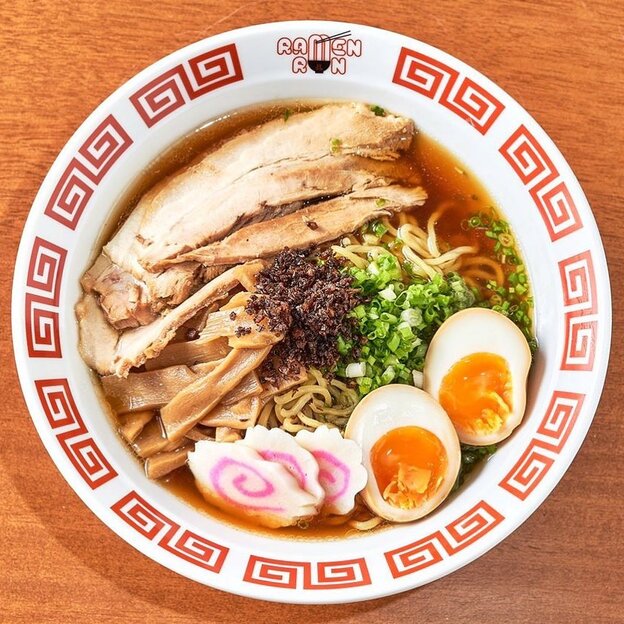 Ukokkei Shoyu Chashu Ramen/IMAGE from Ramen Ron Facebook page
When the famous Ukokkei Ramen Ron closed shop during the height of the pandemic in August 2020, it shocked countless ramen enthusiasts in the metro. Fortunately, the concept rebranded and brought back their to-die-for favorites to their loyal patrons. So in the last quarter of 2021, Chef Tamura in collaboration with mother-son chefs Margarita and Amado Fores launched Ramen Ron in Rockwell.
Here, you can sample classics such as chashu ramen, tantanmen, karamiso ramen and other stellar offerings. On top of that, you may dig in on their mouth-watering ebi tempura (deep-fried prawns), chahan (Japanese fried rice), and gyoza (pan-fried Japanese dumplings) if you want something other than noodles. They are also selling DIY ramen kits and other good stuff online if you want to experience their offerings at the comforts of your home.
General Information
Address: RS-103, Edades Tower, Amorsolo Drive, Rockwell Center, Makati City
Contact number: 0917-628-7245
Business hours: 12 p.m. to 6 p.m.
Website: ramenron.pickup.ph
Facebook: ramenron.ph
Yonaki Ramen Stall by Unakichi
Shoyu Ramen/IMAGE from Unakichi
Unakichi―is a Japanese restaurant located behind Makati Cinema Square that a variety of unagi (eel) dishes done the traditional way. They get their eel directly from the same local farms trusted by many Japanese restaurants in Manila. Aside from their bestselling Unajyu Jo (grilled fine eel with rice) and Unajyu Gokujo (grilled excellent eel with rice), they also serve other unique dishes such as unagi don (eel rice bowl) and tanzaku (skewered eel).
Aside from that, Unakichi also offers a variety of ramen such as shio ramen and kitakata ramen–one using a shoyu-based broth typically flavored with sardines and pork bones topped with spring onions, chashu, naruto, and menma from 11:00 p.m. to 3:00 a.m.
General Information
Address: G/F, Parking Area, Makati Cinema Square, Amorsolo St. Makati City
Contact number: 02-7728-2072
Business hours: 11:30 a.m. to 2 p.m., 6 p.m. to 3 a.m.
Facebook: UNAKICHIMAKATI
Taro Ramen (Closed)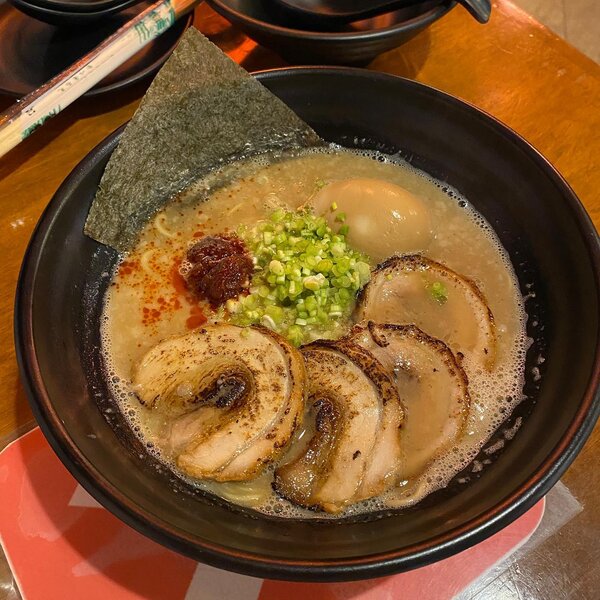 Premium Tonkotsu Ramen/IMAGE from Taro Ramen Facebook page
One of the newer Ramen joints in Guadalupe Viejo, Makati, Taro Ramen serves various kinds of affordable, yet delish ramen bowls, ebi fry (deep-fried shrimp), gyoza, takoyaki (octopus balls), and other Japanese treats. You should try their premium tonkotsu ramen made with simmered pork bones. The resulting broth is a deeply flavored  broth paired with chewy, bouncy noodles, topped with chashu (slow-braised pork belly), spring onions, and egg.
General Information
Address: 6370 Camia St. Guadalupe Viejo, Makati City
Contact number: 0966-764-6341 / (02) 8567-0371
Business hours: 11 a.m. to 12 a.m.
Facebook: taroramenph
Marudori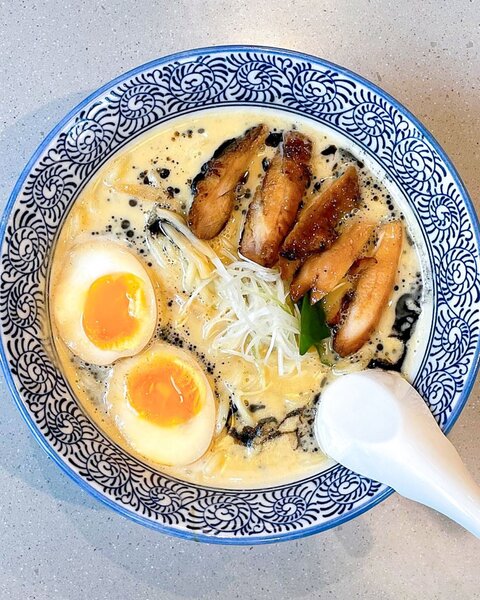 Shoyu Tori Paitan/IMAGE from Marudori Facebook page
From the people behind the iconic Mendokoro Ramenba, Marudori specializes in paitan ramen. Its famous tori paitan ramen is like a comforting soup with thick and creamy broth made from a variety of chicken parts slow-simmered for several hours that's packed with umami goodness.
There's also lot to look forward to trying at this joint: the shio paintan highlights a salt-based tare and served with chicken breast, leeks, menma, aji tamago (half-boiled egg), and yuzu peel for a hint of freshness; the shoyu paitan utilizes a soy-based broth paired with grilled chicken thigh; their take on tsukemen is an interactive dining experience wherein you dip chilled, chewy noodles in a rich broth that serves as a dipping sauce.
General Information
Address: Ground Floor, 8 Rockwell, Hidalgo Drive, Rockwell Center 1210 Makati
Contact number: 0917-502-0894
Business hours: 11 a.m. to 9 p.m.
Website: nipponhasha.com
Facebook: ramen.marudori
Ramen Keisuke Tori King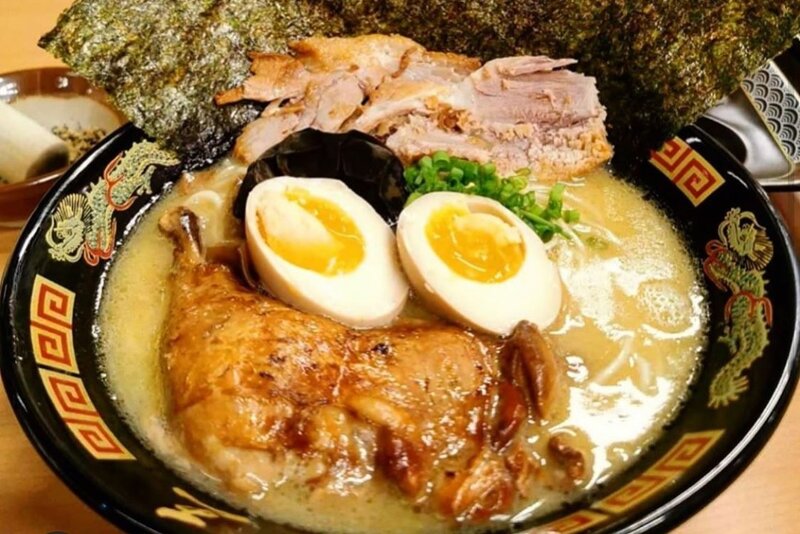 Tori King Ramen/IMAGE from Ramen Keisuke Philippines Facebook page
A popular ramen chain from Japan with branches in Singapore, Ramen Keisuke Tori King is a concept by celebrity chef Keisuke Takeda specializing in chicken ramen. Its signature Tori King line, which highlights chicken, is paired with broth and noodles made from scratch.
The original Tori King Ramen with Rich Soup uses a special broth made with chicken bones and feet, seaweed, and other vegetables simmered for eight hours. Each bowl also comes with a quarter leg of chicken―which is grilled to perfection―is falls off the bone with a mere prod of chopsticks. Aside from their four four distinct ramen (rich, light soup, red spicy, and black spicy), they also offer side dishes such as dumplings and take-out items such as fried chicken lunch set that you can enjoy anywhere.
General Information
Address: Unit 1&2 G/F Tower 1, Corporate Plaza, High Street South, Bonifacio Global City, Taguig
Contact number: 0917-320-8879
Business hours: 11:00 a.m. – 9:00 p.m. (Mon to Sat), 7:00 a.m. – 9:00 p.m. (Sunday)
Facebook: KeisukePH
General Information