Boulangerie22 in Mckinley Hill Bakes Sweet French Treats for All Occasions
Craving for dessert after a hearty meal?
Located inside Venice Grand Canal Mall, Boulangerie22 is a pastry shop that specializes in baked goods such as bread, cakes, and pastries.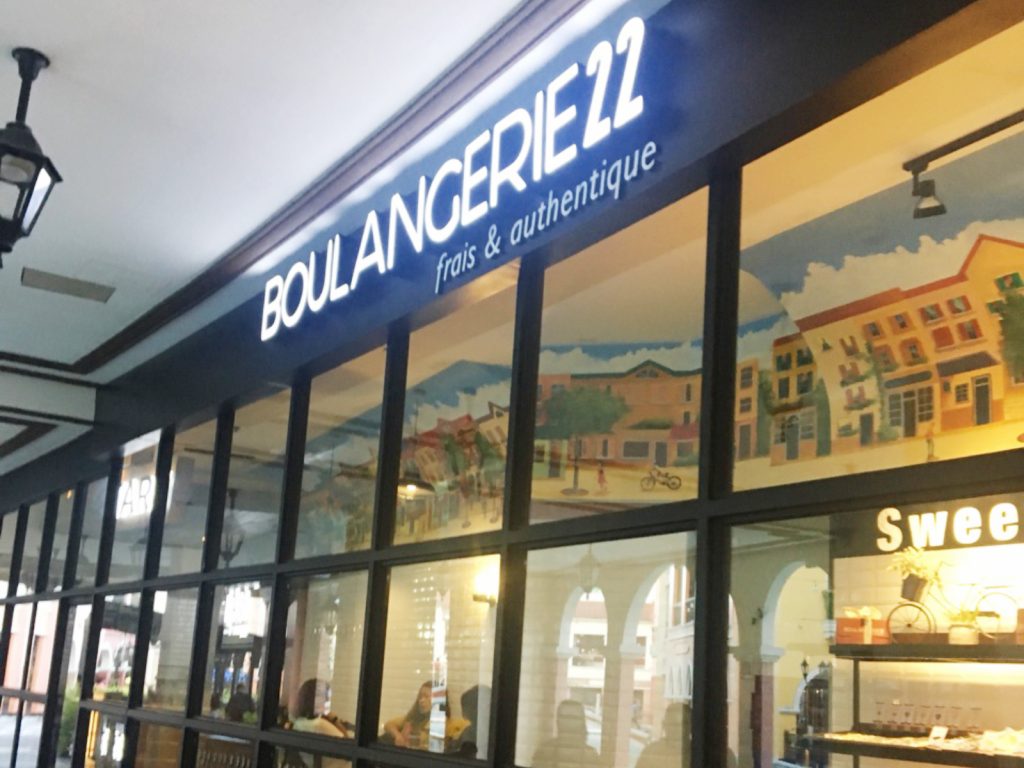 Also read: Boulangerie22
Boulangerie22 is inspired by French countryside baking, catering to both European and Asian palates. The name is derived from the French word for bakery, followed by the number 22 which is perhaps a lucky number for its owner.
This one-of-a-kind bakery boasts its traditional concept of baking, honoring the old-age baking techniques used in France. In making their baked goodies, Boulangerie22 uses the 140-year old heirloom sourdough—a cross-processed dough fermented for about 24 hours which makes the bread softer and full of moist texture.
Also read: Boulangerie22 in One Legazpi Park, Makati
A must-try from the savory bread selection is their own take on the Chicken Floss Bread (Php 59), a sweet bun topped with premium chicken floss. If you want something sweeter, choose the Japanese Custard Cream Cheese bread (Php 59) or Japanese Chocolate Custard Pan (Php 69) which are filled with sweet fillings.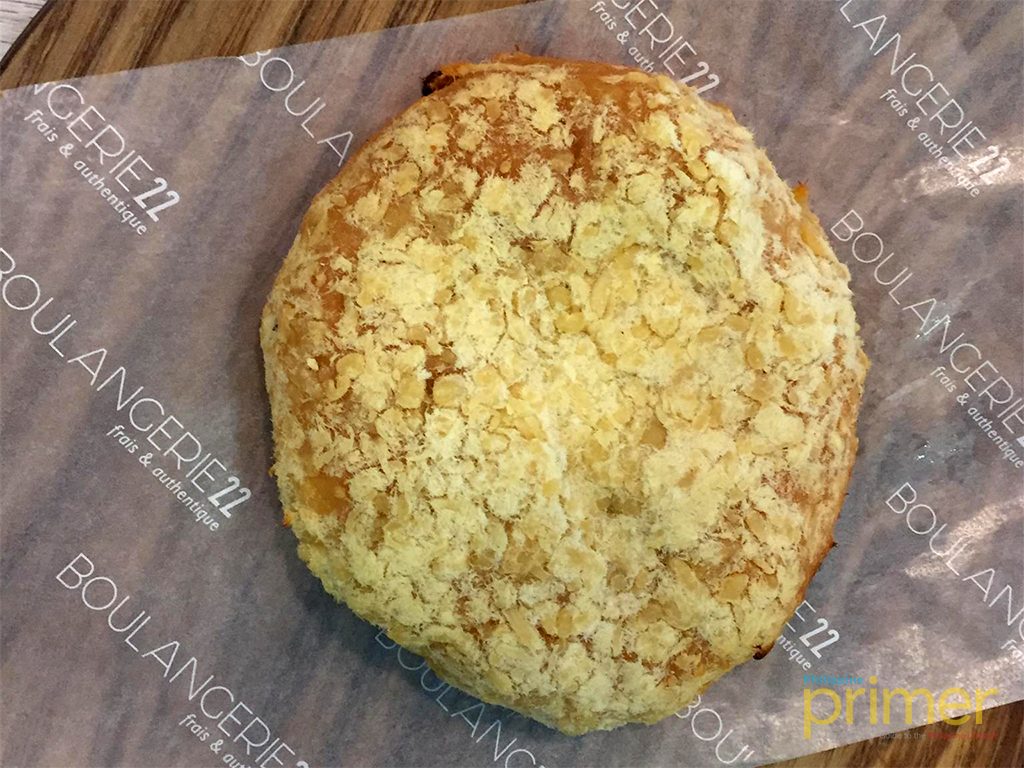 Chicken Floss Bread (Php 59)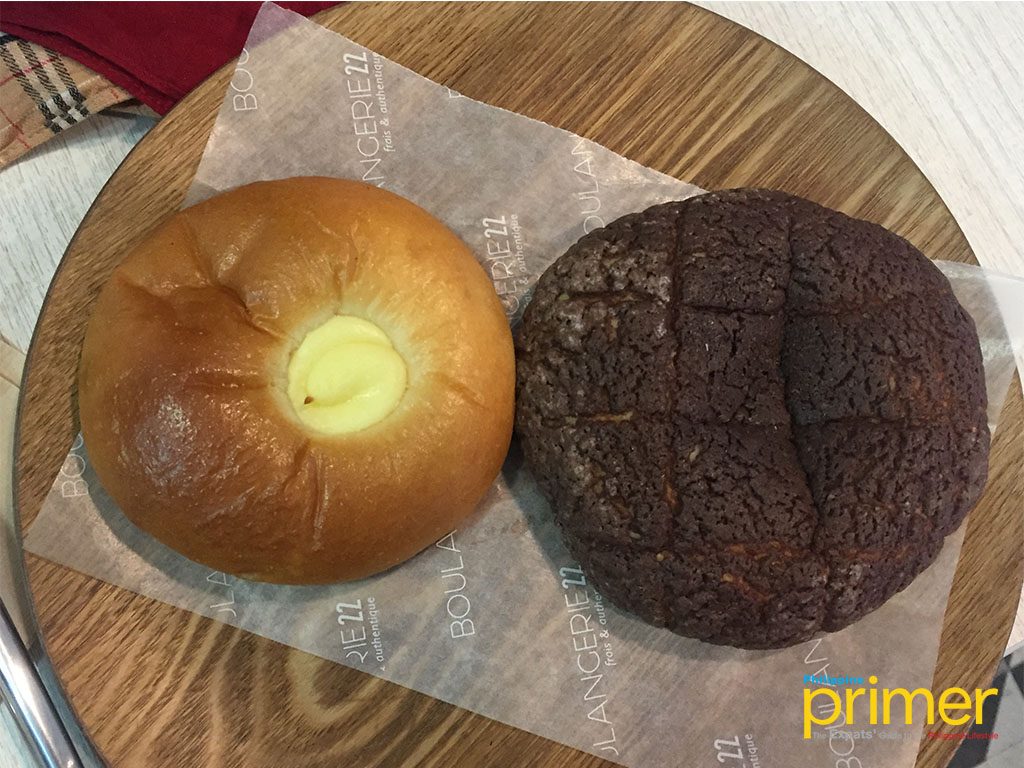 Japanese Custard Cream Cheese bread (Php 59) (left) and Japanese Chocolate Custard Pan (Php 69) (right)
Aside from their tasty bread and loaves, their cakes are a must-try as well. The designs are pleasing to the eye that it would make you think twice as it's too pretty to eat. Try their White Chocolate Curls Cake (Php 699) from their cake selections. It is a vanilla chiffon cake covered in vanilla buttercream icing topped with loads of White Chocolate Curls.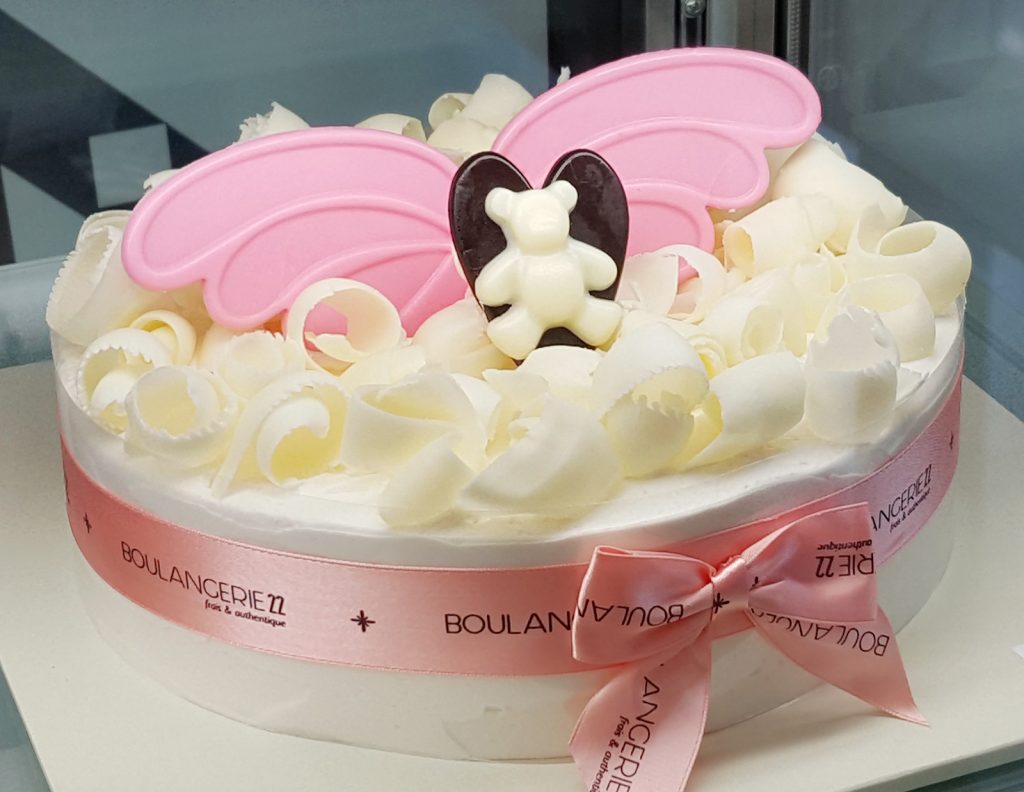 These cakes can also be accessorized if you will buy some for a certain occasion. There are available cake toppers with different designs perfect for life occasions such as birthdays, anniversaries, Valentine's, Graduation day, and many more.
Also read: Boulangerie22 opens in Gateway Mall, Araneta Center Cubao
How to get here:
By car: From Market! Market!, drive along the McKinley Parkway then make a left turn onto Bonifacio Avenue towards 21st Drive. Exit at 5th Avenue and drive straight to Lawton Avenue. Turn left onto Upper McKinley Road towards South Road. Make a left turn at Service Road and another left at Venezia Drive entrance of Venice Grand Canal Mall.
---
A version of this appeared in Philippine Primer Japanese Magazine's April 2019 issue.

Unit A-121, Venice Grand Canal Mall, Upper McKinley Rd., Taguig City

11 am to 11 pm (Mon to Sun)