Mr. Diggins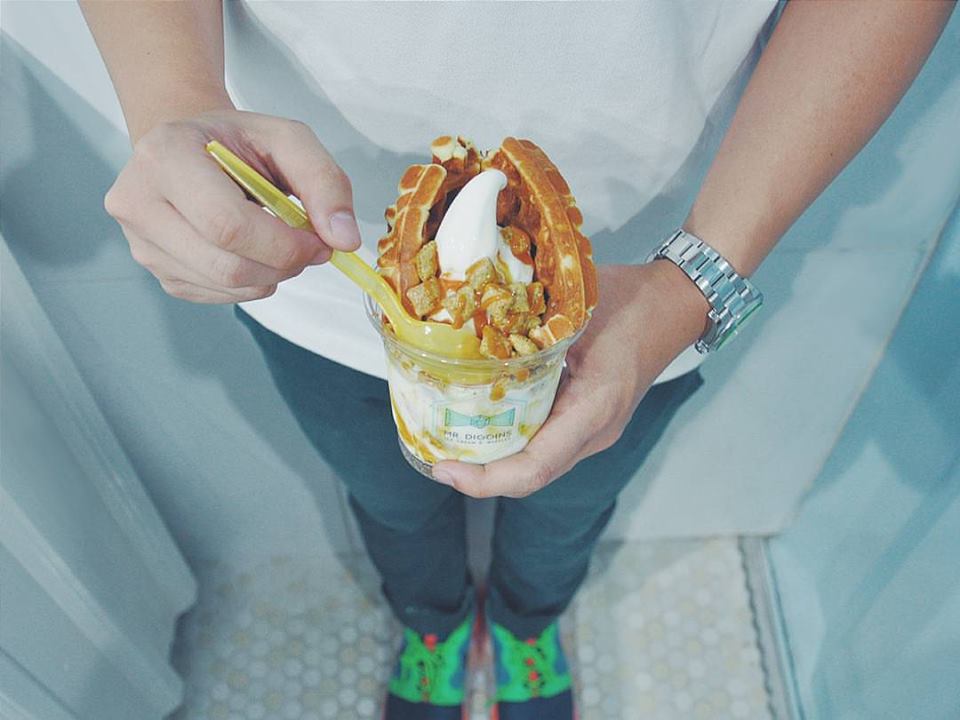 SCREAM FOR ICE CREAM. Check out other interesting flavors they serve. Photo from Mr. Diggins Facebook page
It's not yet summer but the scorching heat in the metro already feels like it. What better way to beat this heat than to devour on a delicious ice cream? Mr. Diggins is one new place in the metro that serves this delectable delight and more.
Found in Manila's newest food parks called Box Park, Mr. Diggins is the stall you should go to if you want an ice cream fix. Its cute stall makes it stand out as it has that interesting Instagram-worthy features foodies will surely love.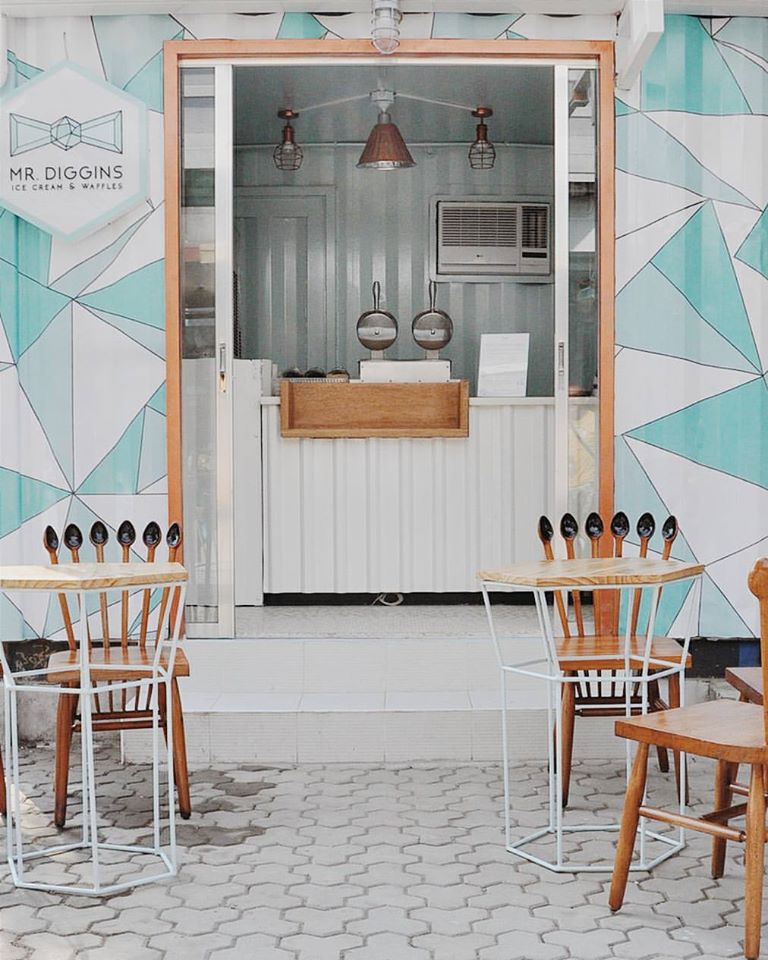 INSTAGRAM WORTHY. Check out their fancy exterior at the Box Park. Photo from Mr. Diggins Facebook page
What makes it more interesting is that they do not serve the ordinary ice cream you see along malls and other restaurants. Their ice creams are soft-served topped with various delights that make up a delicious serving. Its ice creams are paired with either waffle or iced coffee that's sure to be a hit among sweet toothed people.
All the ingredients they use on their servings are put together to become more flavorful. There are many other interesting flavors you can try if you're a fan of sweet-flavoured delicacies.
Wanna have something interesting to have as dessert? Check out Mr. Diggins and dig in to their delicious servings!

#73 Congressional Ave. Extension, 1107 Quezon City, Philippines