Milkcow: Premium Organic Ice Cream
Screaming for ice cream today? Treat your sweet tooth at Milkcow—an ice cream parlor nestled at the ground floor of Eastwood Mall. But wait, there's more. It's not just your everyday ice cream; Milkcow serves premium organic soft serve ice cream!
A quick background, Milkcow originated from Korea where it found enormous success resulting to further expansions to countries such as Malaysia, Japan, China, US, Singapore and eventually to the Philippines. Milkcow Philippines President, Seann Tan, tells that he discovered Milkcow during his stay in Seoul, and he knew from there on that he had to bring Milkcow to the Philipines.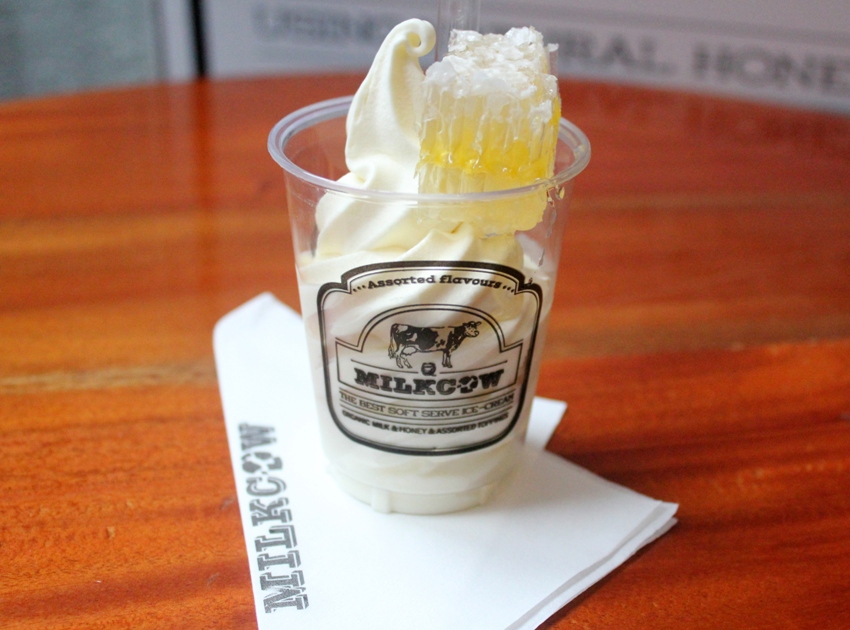 Milky Cube "M3" (P170)
For first-time visitors who have no idea on what to get, you may opt for their best-selling variant, the M3, a soft served ice cream paired with a natural honeycomb that was sweet on its own and totally sugar-free. And yes, it's a real honeycomb imported from foreign bee farms.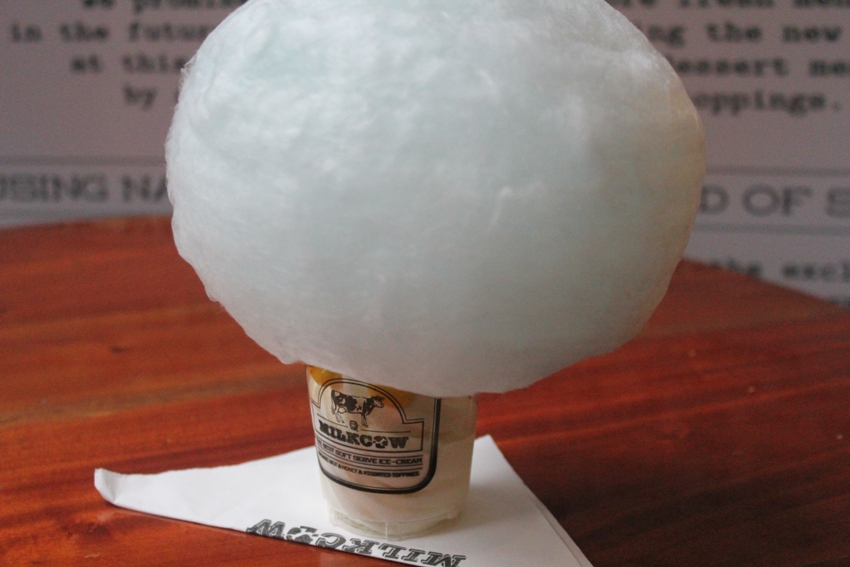 Snow Drop "M4" (P150)
For those feeling adventurous and kid-at-heart can opt for the M4, a soft served iced cream styling an afro head made of cotton candy topped with sea salt and jelly beans. The way it's presented and the toppings make it a favorite amongst the kids.
It may be tricky and confusing with regards on how to eat it, there's really no method on how to attack the M4, but Milkcow has a quick tutorial on how it should be eaten the Right Way.
Milkcow is the place to be for intimate dates, catching up with friends, or simply just a place to enjoy good ice cream.
G/F Eastwood Mall, Quezon City
(02) 374 3698
Mon – Fri: 8am – 11pm, Sat: 8am – 12mn, Sun: 8am – 11pm