Kazoku Restaurant in Maginhawa, Quezon City
For days when you want to simply enjoy a nice sip of ramen or a good bite of sushi rolls, we have saved you the trouble of looking for an authentic Japanese restaurant. You can head straight for Kazoku Restaurant on Maginhawa Street, your one-stop restaurant for all your Japanese food cravings in Quezon City.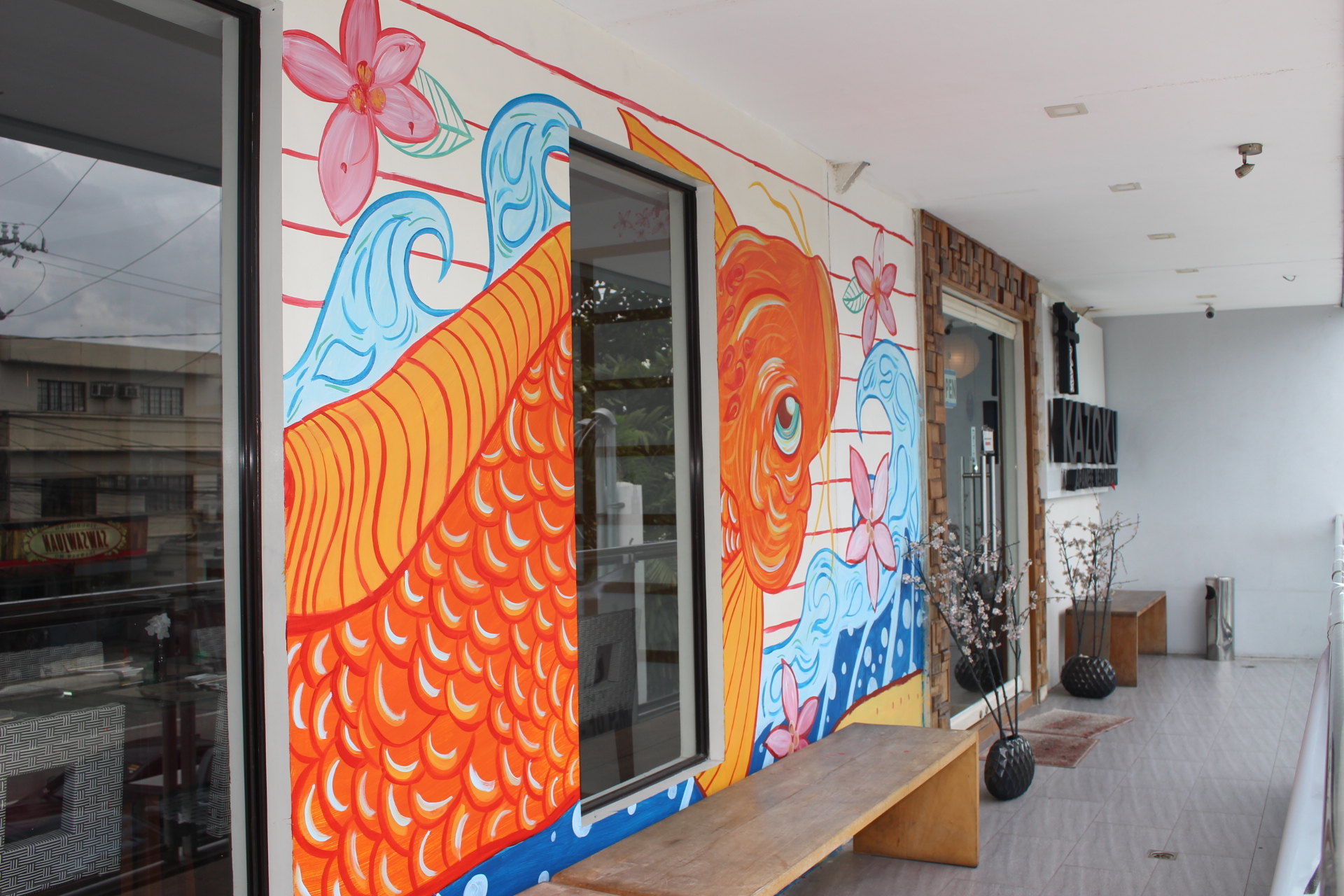 "Kazoku" means family in Japanese.
Kazoku wants to satisfy everyone's cravings, so instead of limiting themselves to being just a ramen shop, a sushi bar, or an izakaya, they settled on being a one-stop Japanese food spot. They offer a lot of familiar items in their menu, from sashimi and sushi to donburi and ramen.
Kazoku recently launched new sets of maki rolls for their second year anniversary. Their big serving of maki rolls is staggering. No matter how hungry you are, you will still need a good friend or two to share an incredibly filling meal of their rolls.
The Pink Blossom maki rolls look somewhat like our favorite California rolls except that it's got lightly torched cheese and it's pink! The soft pink sugar sprinkled all over the rolls is called sakura denbu, which, aside from making the dish look prettier, also contributes a very subtle sweet-and-salty taste.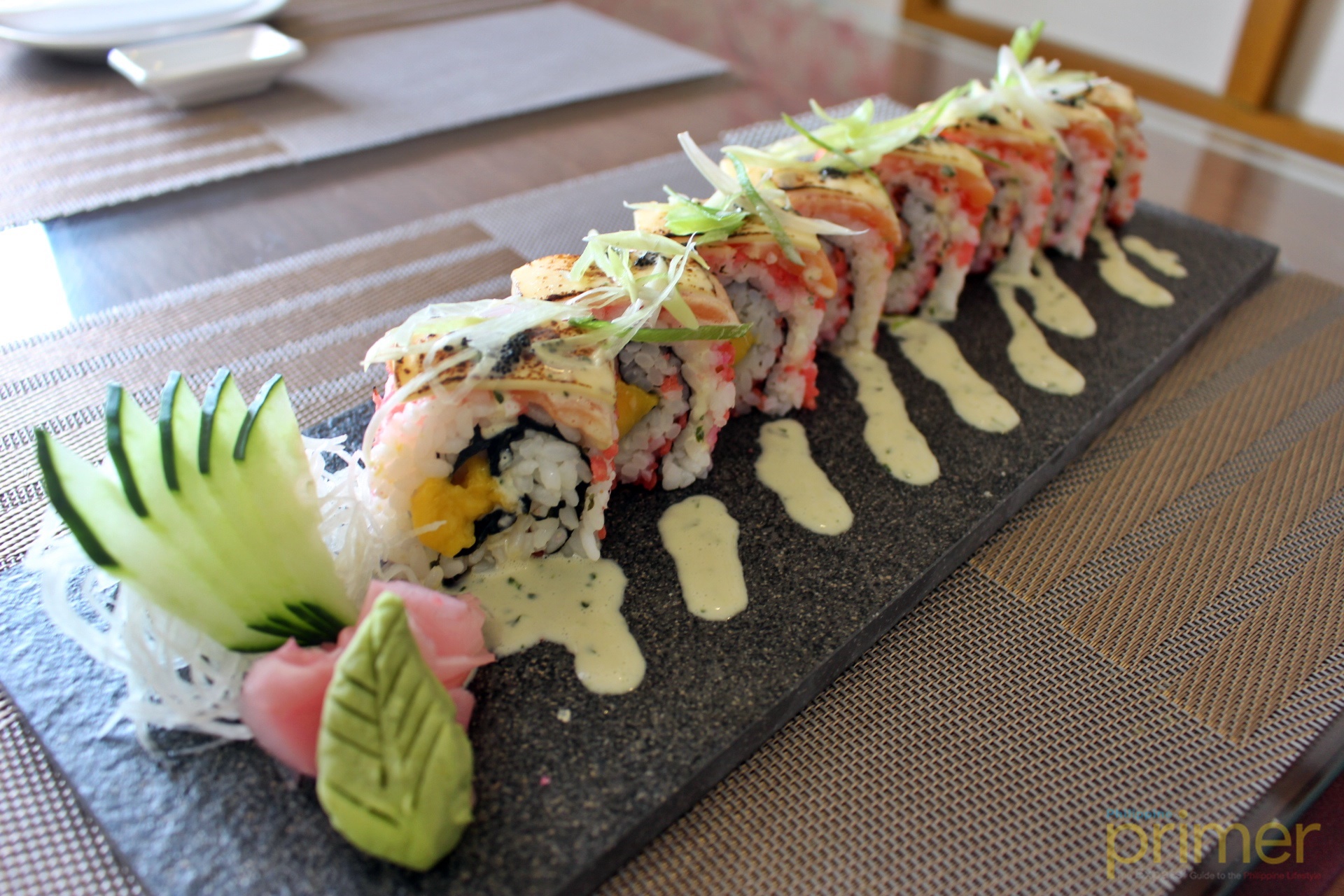 Pink Blossom (Php 380)
The Yakiniku Roll is a great choice for meat lovers. With rich slices of grilled beef, kimchi, and cream cheese, it is a very enjoyable meal with a good blend of flavor, mild spiciness, and aroma.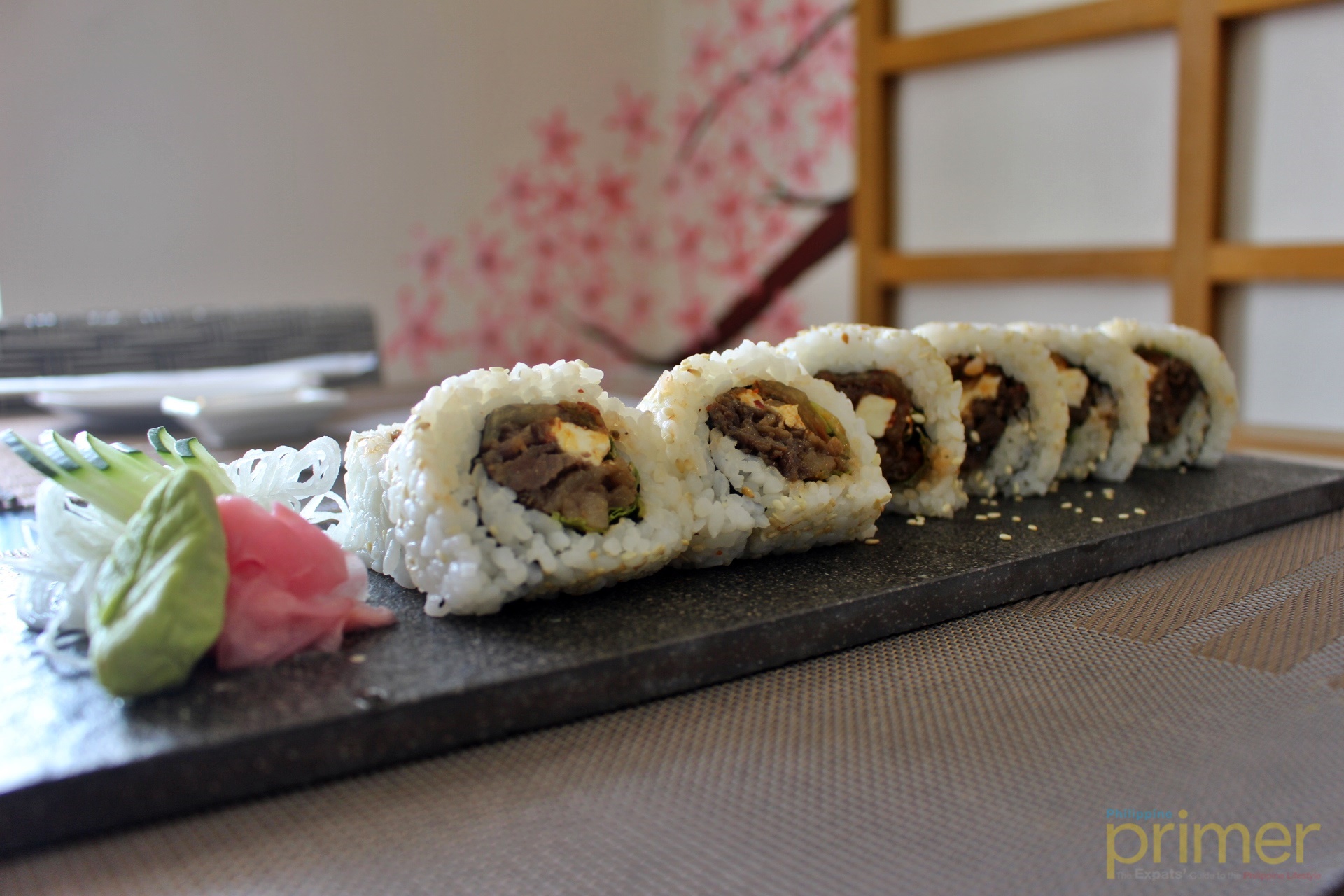 Yakiniku Roll (Php 400)
Another must-try from Kazoku is their original Kyoto Special. This dish was inspired by a Kyoto dining experience of Motohiro Monma, the head chef and owner of Kazoku. Inspired by a curious combination of okonomiyaki, udon, and rice, the dish is made with sliced pork, Japanese rice, soft udon noodles, mixed vegetables, okonomiyaki sauce and katsuobushi toppings. The savory okonomiyaki flavor is very prominent, complemented by the soft and chewy texture of udon and rice.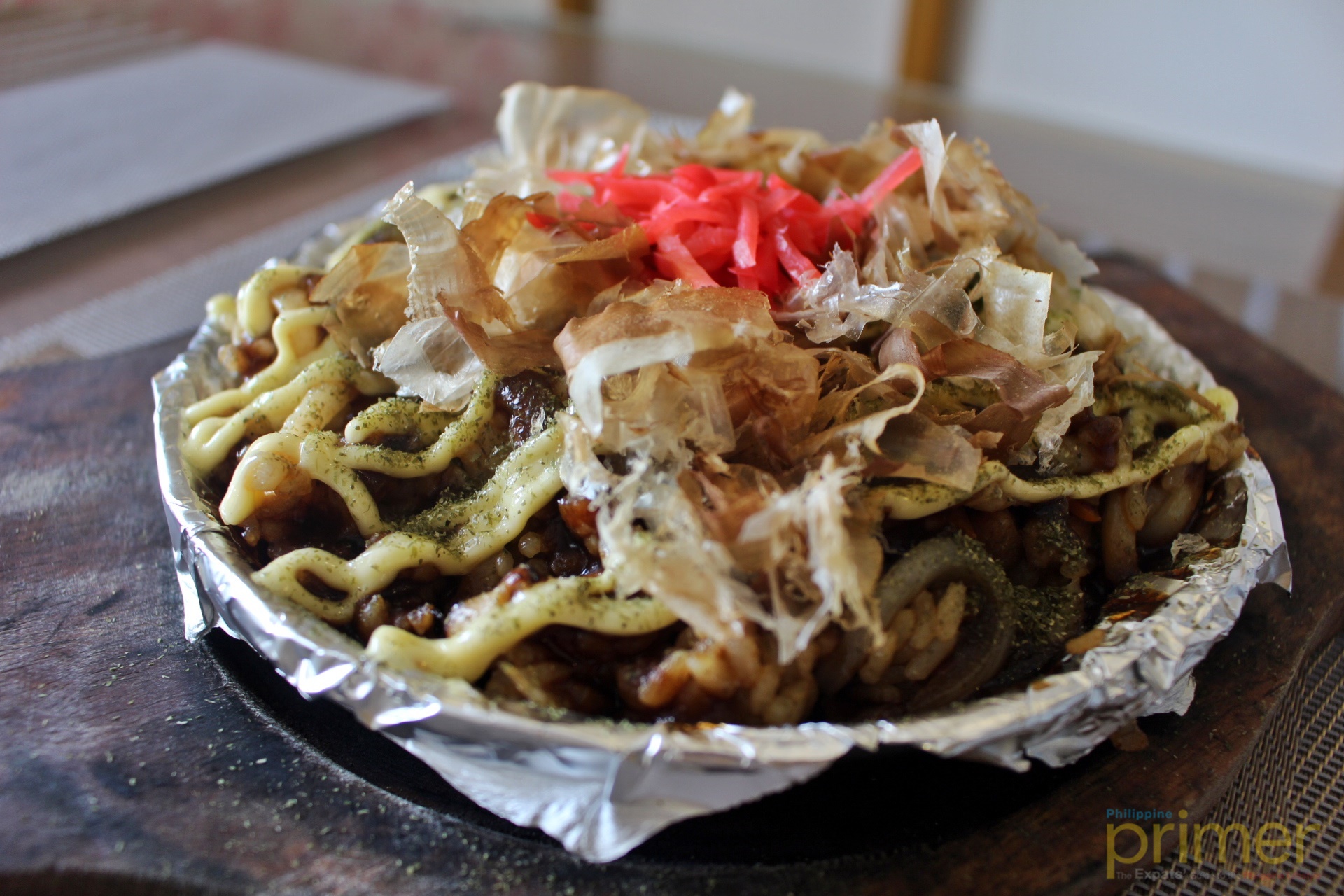 Kyoto Special (Php 425)
While we are still in the rainy season, you can also take advantage of Kazoku's "It's Raining Ramen" promo wherein you can enjoy a nice bowl of Spicy Tantanmen or Tonkotsu Ramen along with three pieces of gyoza and iced tea for Php 350.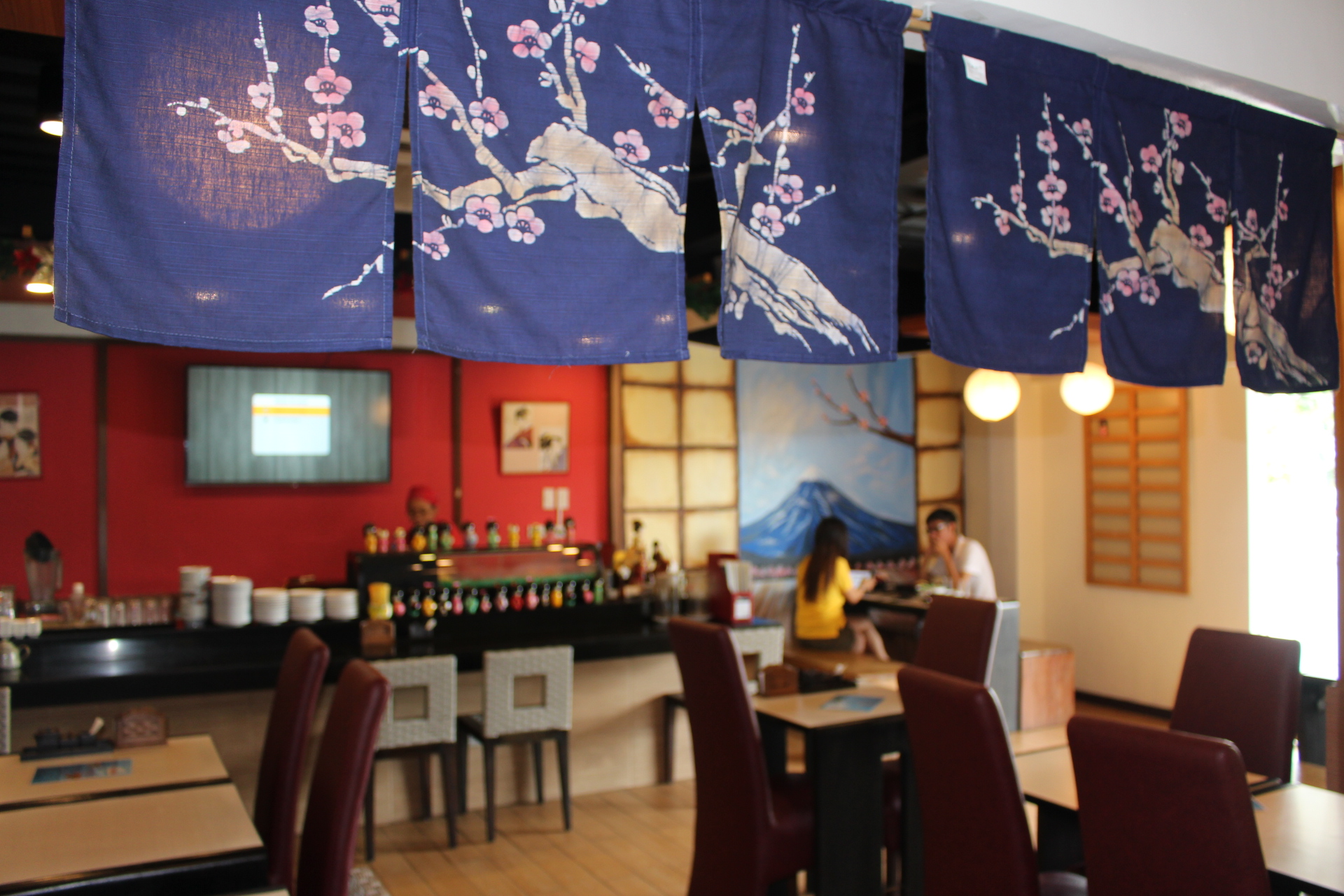 A good place for every kind of Japanese craving.
Kazoku only uses fresh ingredients and original Japanese cooking methods to ensure the authenticity and quality of their food. The family members themselves, who all have a culinary background, oversee the kitchen and the food preparations.
Kazoku Restaurant is ideal for families and groups who are looking to share the joy of eating authentic and creatively prepared Japanese meals. While many kinds of Japanese restaurants have sprouted up around the metro, Kazoku Restaurant only faithfully serves authentic Japanese dishes that you can truly enjoy.
---
Written by Rizelle "Rei" Leaño
Store Information
2nd Floor, 46 Maginhawa St., UP Village, Quezon City
0917-821-9841
10 a.m. to 11 p.m. (Mon. to Sun.)