8 Beats at Fisher Mall: Premium popcorn brand from Japan
Let's set one thing straight: popcorn was not made for movie marathons.
While popcorn has become a staple snack at the cinemas, these buttery puffs exist for and because of us, humans, with the chronic irrepressible desire to munch on something and keep our mouth preoccupied. Whether going to the movies or doing other activities, popcorn is one of our best options to make everything worthwhile.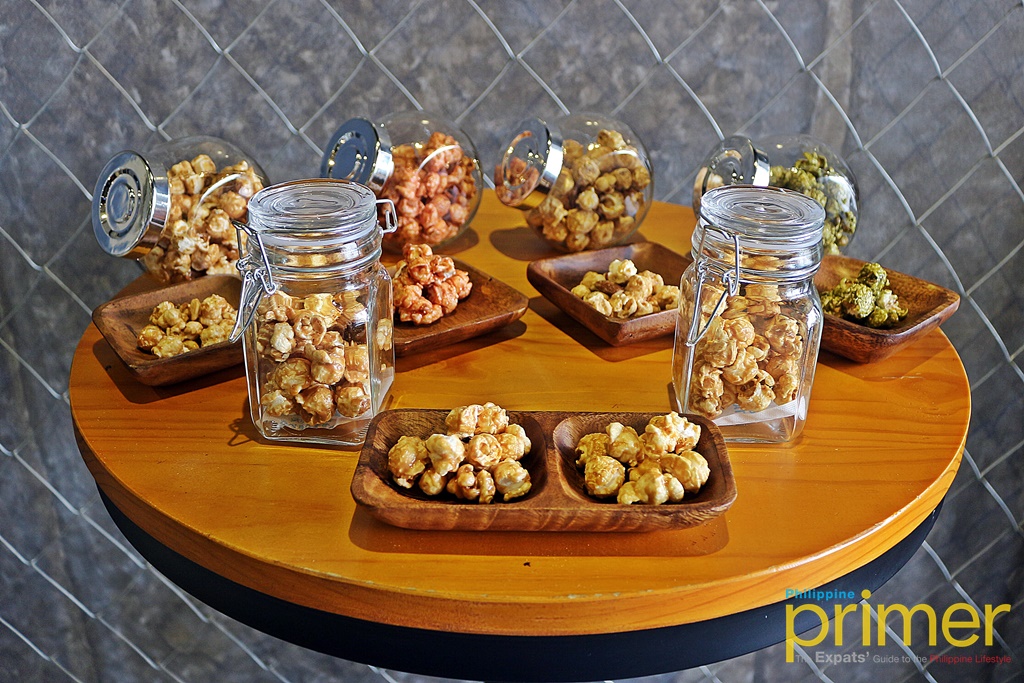 Popcorn is not difficult to find—good popcorn is. As luck would have it, we dropped by Fisher Mall in Quezon City and came across this specialty popcorn snack shop called 8 Beats. And it's the first time we've seen popcorn being treated like steaks.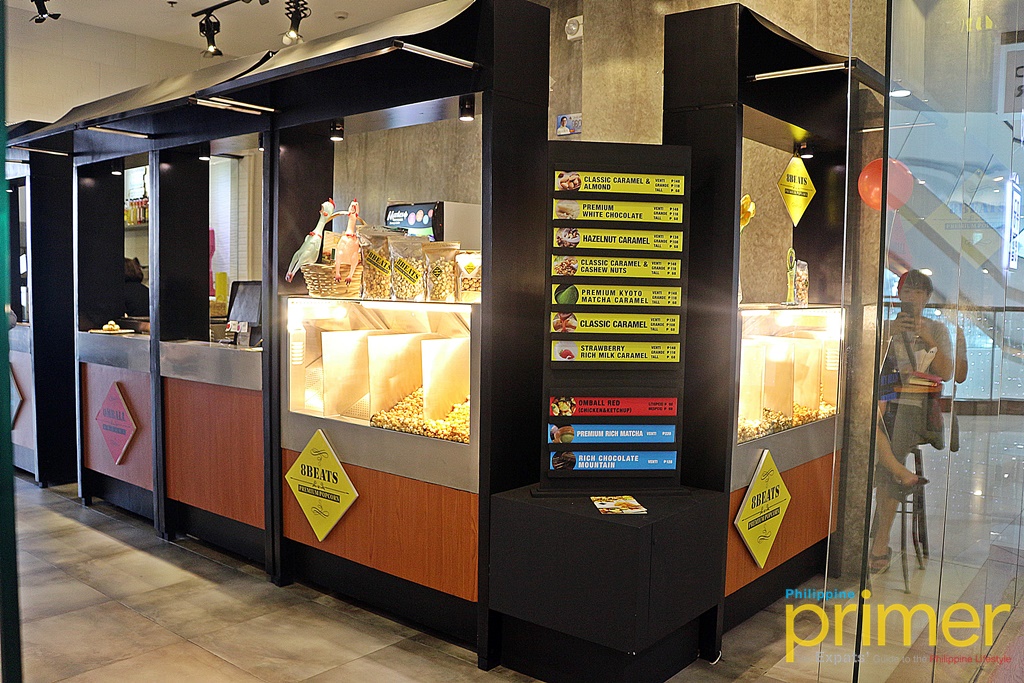 Employing Japanese principles, 8 Beats makes their popcorn thoughtfully and meticulously. Their work is somewhat comparable to that of a fine-dining restaurant kitchen. Led by a Japanese cook, the overall process of making popcorn takes about an hour or more, which you can even watch through the glass pane that separates the little popcorn kitchen.
It all starts with the popping of the kernels, which is different from the conventional way of cooking popcorns. Instead of using oil, they use the so-called "air pop manufacturing method," in which very hot air (around 250°C) is used to make the kernels pop.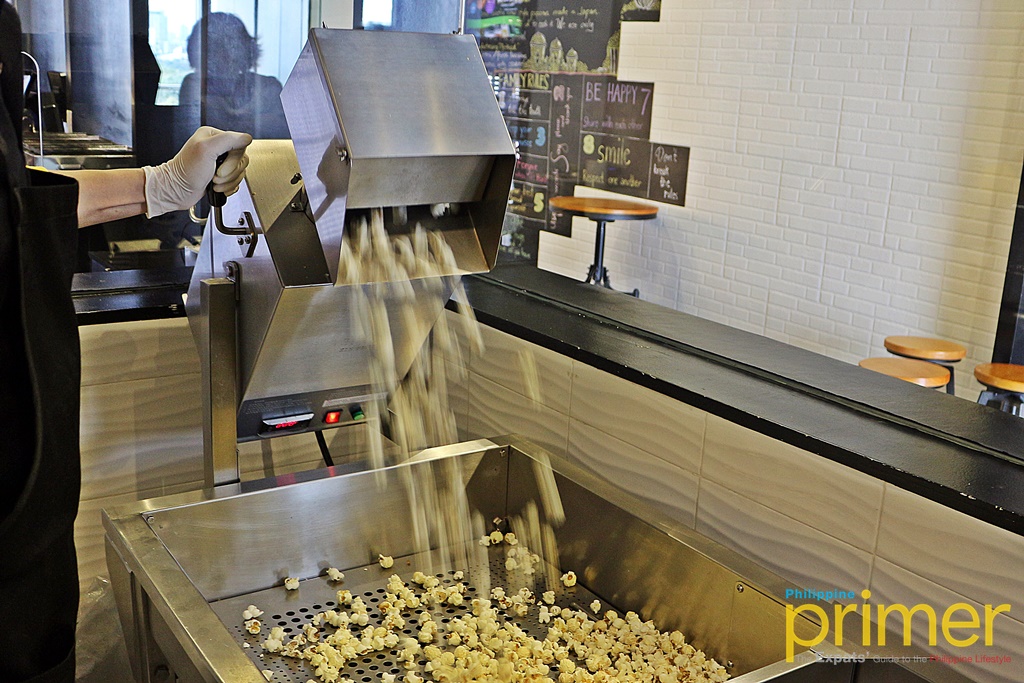 They manually separate the kernels that didn't pop to make sure that only the big fully-popped ones remain in the bunch. After that, they meticulously remove the leftover husks from some of the popcorn using a stick.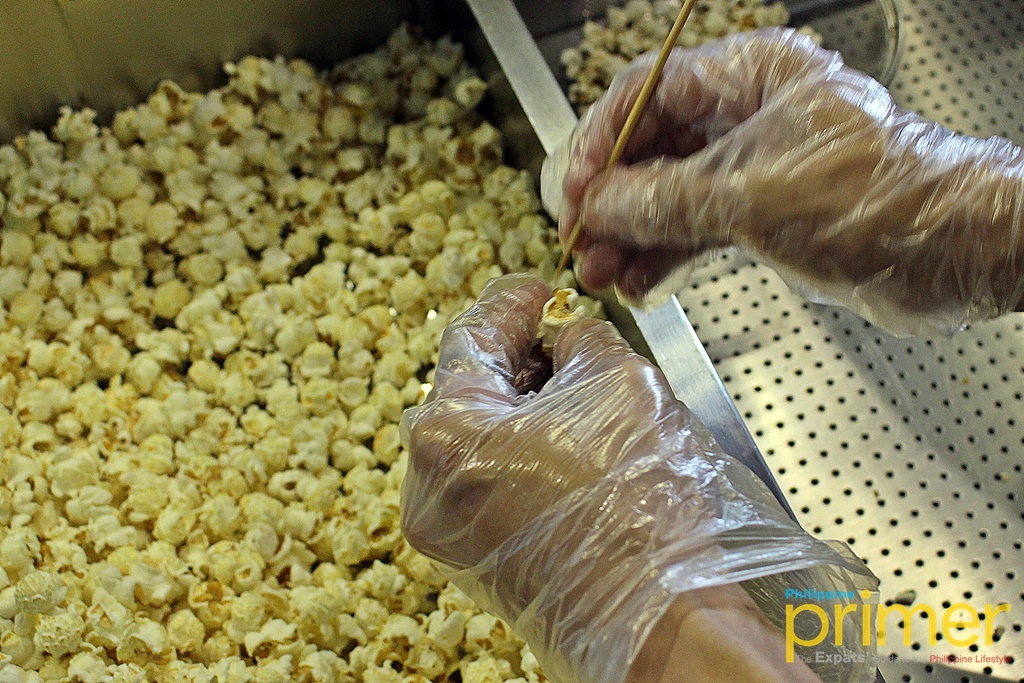 Once they're confident with the product, they will then mix the popcorn with their freshly made caramel syrup and let it dry for a few minutes before putting them into the refrigerator.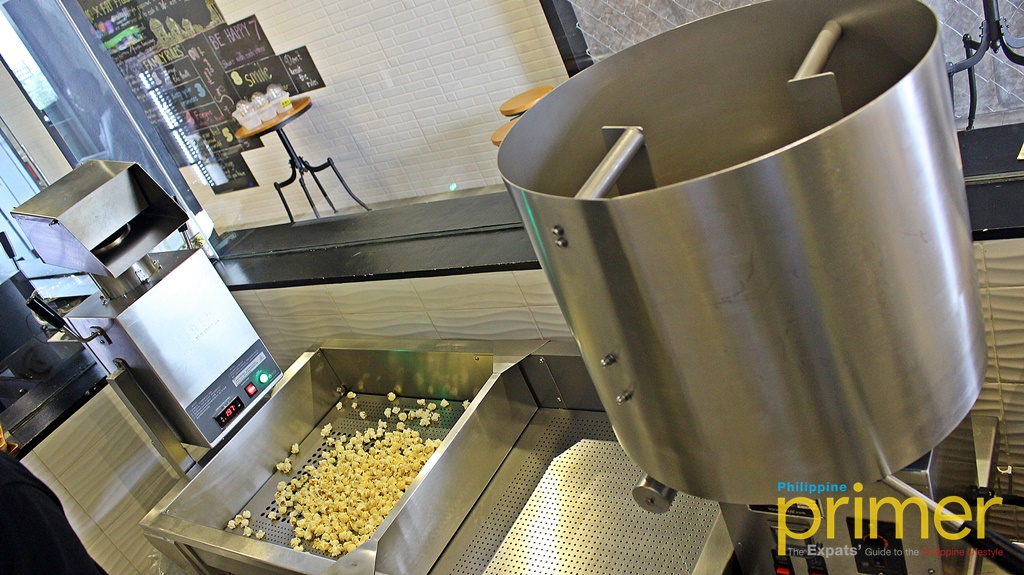 The resulting popcorn is crispy, puffy, and rich in flavors and nutrition. 8 Beats takes pride in non-GMO and fat-free popcorn, which is a perfect snack choice especially for the health-conscious.
Besides the Classic Caramel flavor, you can also choose from Premium Kyoto Matcha Caramel, Strawberry Rich Milk Caramel, Classic Caramel & Cashew Nuts, Classic Caramel & Almond, Premium White Chocolate, Hazelnut Caramel, and Chili Barbecue.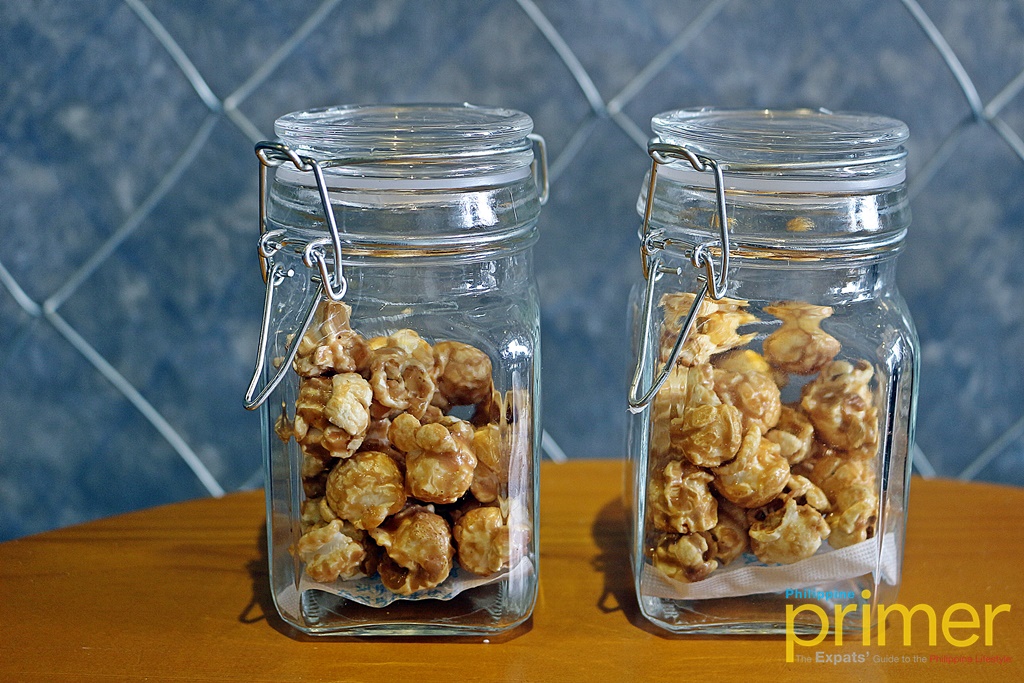 Classic Caramel (Php 138 – venti; Php 108 – grande; Php 68 – tall)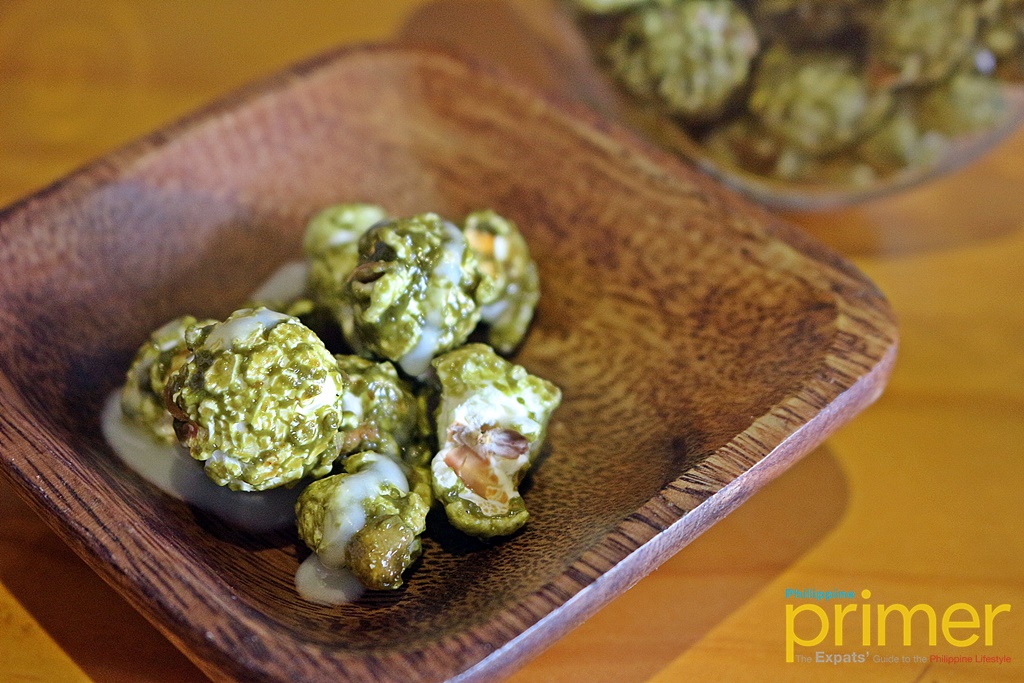 Premium Kyoto Matcha Caramel (Php 148 – venti; Php 118 – grande; Php 68 – tall)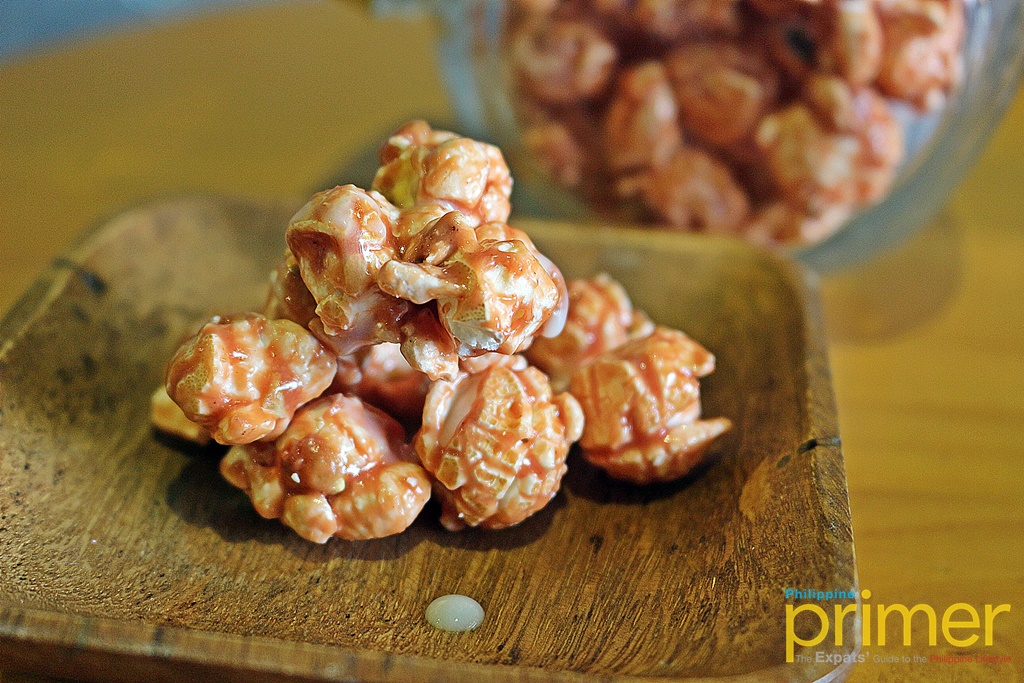 Strawberry Rich Milk Caramel (Php 148 – venti; Php 118 – grande; Php 68 – tall)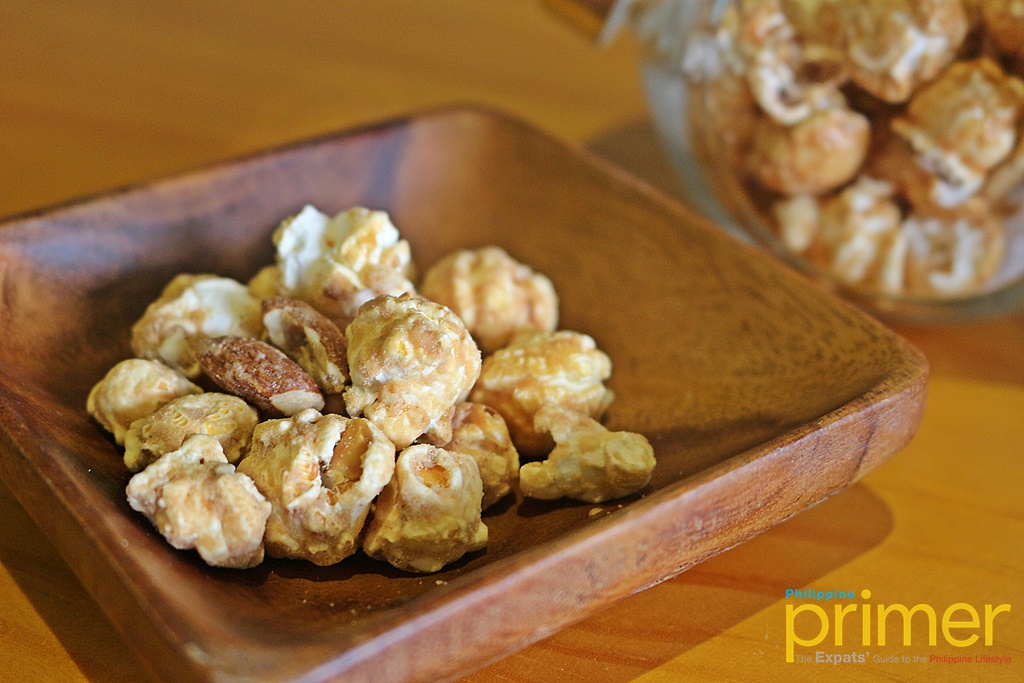 Classic Caramel & Almond (Php 148 – venti; Php 118 – grande; Php 68 – tall)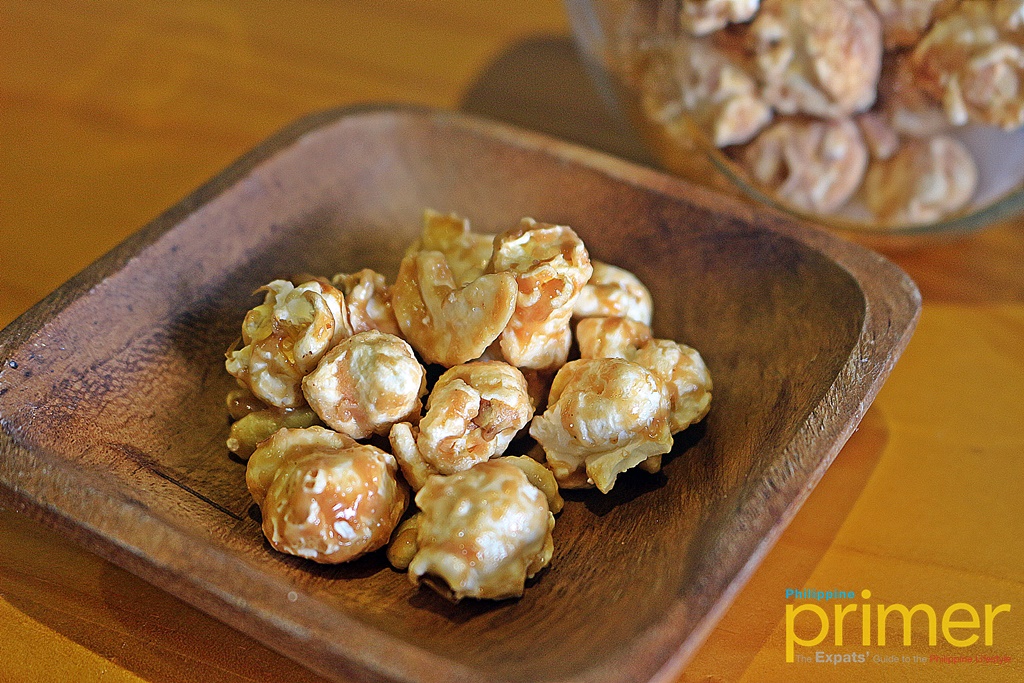 Classic Caramel & Cashew Nuts (Php 148 – venti; Php 118 – grande; Php 68 – tall)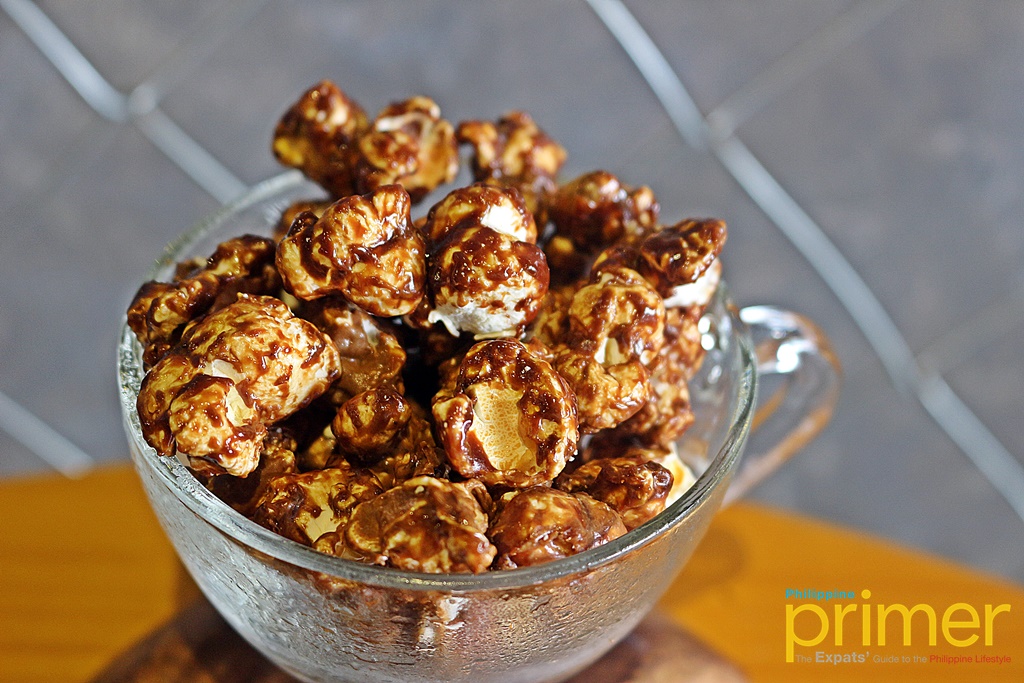 COMING SOON: Dark Chocolate popcorn
You can have your popcorn with their kakigori or shaved ice desserts called Ice Beats, with different flavors that include Mango, Premium Rich Matcha, Rich Chocolate Mountain, and Rich White Mountain, which you can have with your choice of free popcorn toppings!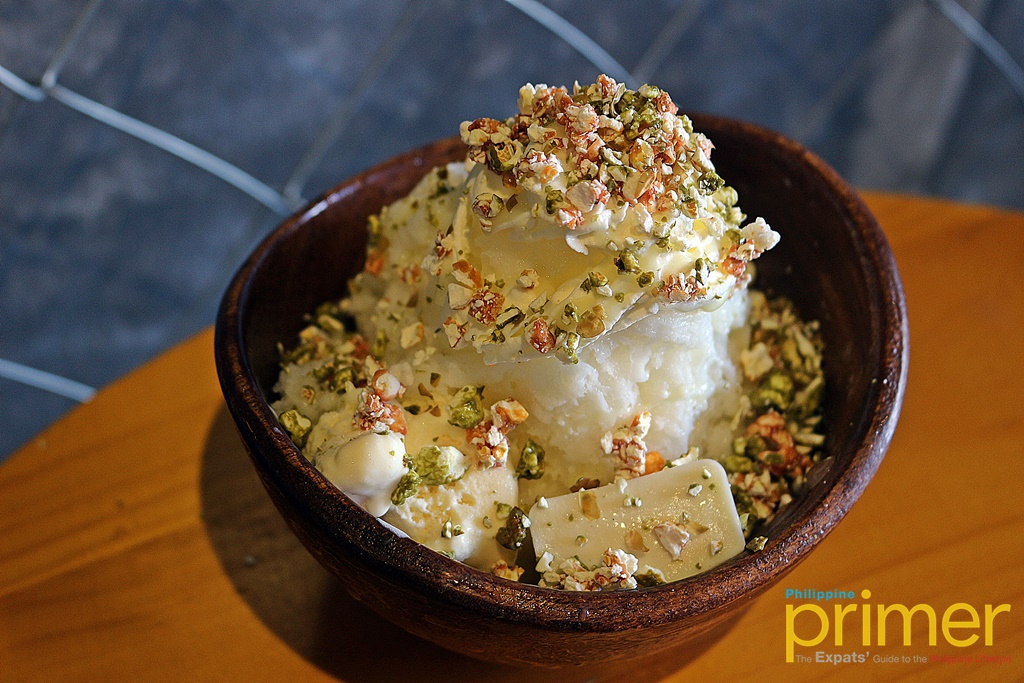 Rich White Mountain (Php 128)
8 Beats is not only simply a grab-and-go shop. The shop is quite spacious with some high tables and chairs if you prefer to hang around while enjoying gourmet popcorn with your friends.
If you're on the other side of the metro, like Makati, you don't have to worry about having to drive all the way to Fisher Mall just to taste their delicious popcorn flavors. They offer delivery services on certain days of the week, depending on the availability, so be sure to call them for inquiries at 02-932-0242 or 0939-939-6344.
---
Written by Rizelle "Rei" Leaño
General Information
3rd Floor, Fisher Mall, 325 Quezon Ave., Brgy. Sta. Cruz, Quezon City
02-932-0242
0939-939-6344; 0917-133-5725
11 a.m. - 9 p.m. (Mon. to Thu.); 11 a.m. - 10 p.m. (Fri. to Sun.)
info@8beatsphils.com