Opster's in Pasig: Kansi and Ilonggo dishes
The rainy days are upon us and what better dish to eat is a warm bowl of kansi, a sour and savory soup with tender beef and bone marrow. Considered as a traditional and favorite dish in Bacolod, kansi is a comfort food for any day. At Industrie Food Loft in Pasig City lies Opster's, giving pride to Ilonggo dishes.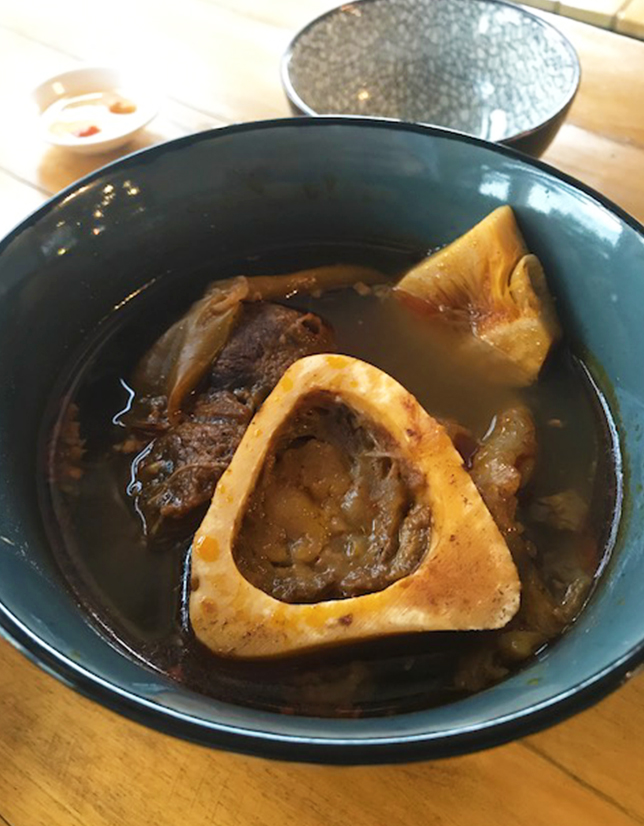 Opster's specialty, Kansi (Php 275)
Considered a prime hangover food by most people, Opster's Kansi (Php 265) is best paired with a bowl/plate of hot, steaming white rice. Opster's flavorful broth is made with batuan (sour fruit), a fruit found in the island of Negros, combined with beef and bones that are cooked for three hours. Sipping the hot soup has a certain kick afterward, as the medley of sour, spicy, a savory will blend through.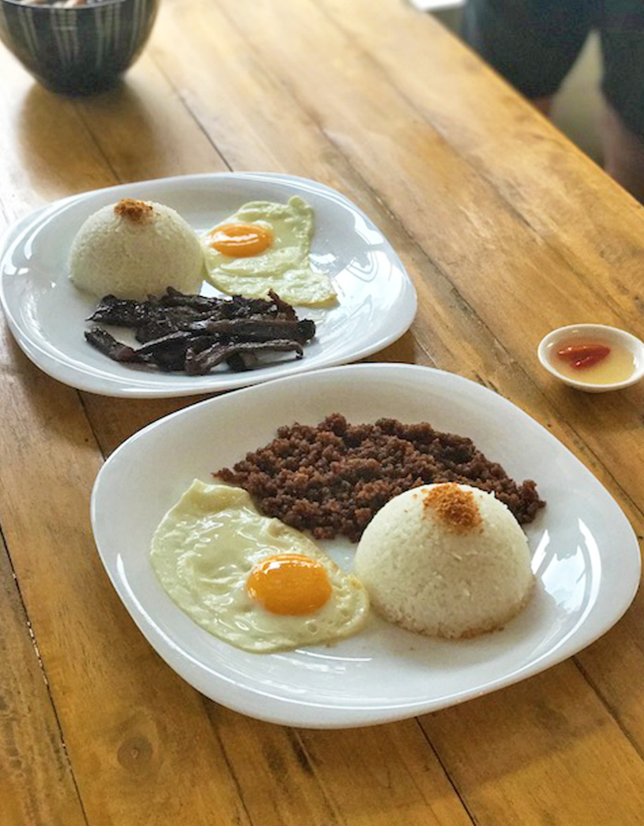 Negrense Tapa (Php 165) and Chorizo Recado (Php 165)
Opster's is owned by an Ilonggo who wants to spread their traditional recipes and let everyone enjoy true Ilonggo dishes. They also serve their sweet and savory Negrense Tapa (Php 165), served with a sunny side up egg and garlic rice, perfect for breakfast, lunch, snacks, and dinner. For something different, try ordering their Chorizo Recado (Php 165), best eaten when it is mixed together.
To enjoy all these mouth-watering dishes, pay them a visit at the Industrie Food Loft, Second Floor, City Golf Plaza, Julia Vargas Ave. Ugong, Pasig City.
Store Information
Industrie Food Loft, Second Floor, City Golf Plaza, Julia Vargas Ave. Ugong, Pasig City
4 p.m. to 1 a.m. Everyday
Cash only