Tsujiri, famous Japanese matcha brand, to open in Manila soon
Calling all matcha lovers! Tsujiri, a famous matcha brand in Japan, will finally be coming to the Philippines! Serving nothing but the best and freshest green tea drinks and desserts, this place is sure to become a heaven for anyone who loves anything and everything matcha.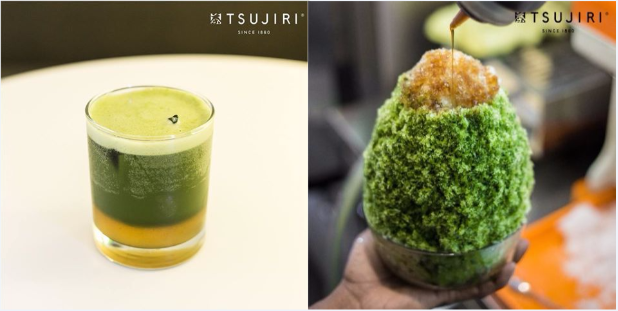 O-Matcha with YUZU (left) and Sunset "Uji" Shaved Ice Dessert (right) | Image grabbed from Tsujiri's Facebook page. 
Tsujiri is a brand established by Riemon Tsuji in Uki, Kyoto, Japan back in the year 1860. He innovated the methods of the tea industry back then, therefore enhancing its flavours and producing the highest quality of Gyokuro tea leaves. Matcha lovers of today should expect the tea's same authenticity and freshness as the green tea leaves are still harvested in Uji, using the traditional grinding method to bring out its best aroma and flavour.
People would never run out of things to try from Tsujiri as it offers a wide range of unique drinks and desserts to fit every green tea lover's taste: from lattes, to blended drinks, cakes, and shaved ice desserts. Some stores also offer a separate section where people could purchase other products including cookies, matcha powders, and more for takeaway.
Although there still aren't any dates as to when it will open, matcha lovers should now expect the first branch to open at S'Maison in Conrad Manila very soon.
Sources: Tsujiri Singapore, Tsujiri Malaysia's Facebook page, Phonebooky