Savor the Flavors of Spring with Yamazato's Sakura Mini Kaiseki
Hotel Okura Manila's Yamazato ushers in the season of spring with their limited edition Sakura Mini Kaiseki.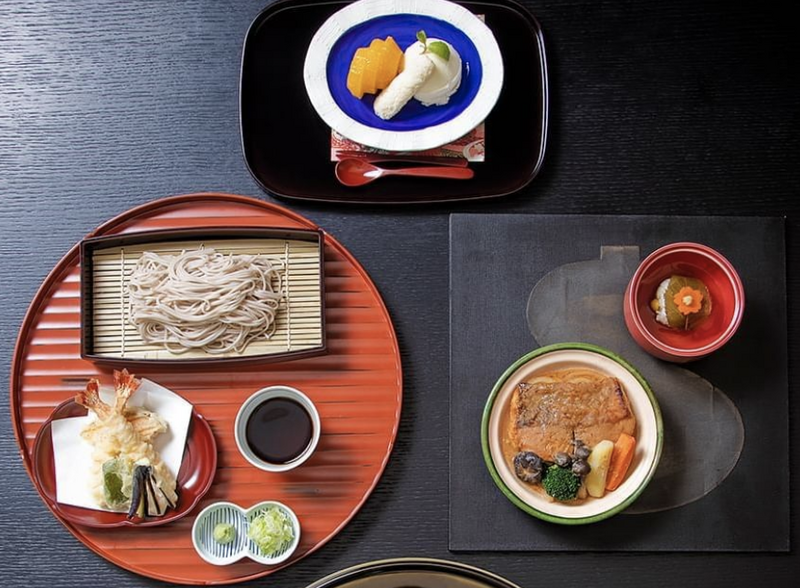 IMAGE from Yamazato
Throughout April 2022, Yamazato's Executive Chef Rinnosuke Mouri brings out the best in fresh, seasonal Japanese ingredients through the four-course meal featuring hamaguri clam, salmon, eel, cold soba noodles, and more.
The four-course Sakura Mini Kaiseki includes seasonal appetizers: clear soup with hamaguri clam dumpling; pressed mackerel sushi; steamed chicken with egg sauce; the second course consists of grilled salmon and mushroom with butter; saltwater eel, shrimp, ginkgo nuts, and glutinous rice wrapped in sakura leaf served with with glazed sauce and ginger; the third course, cold tempura soba noodles with scallion and wasabi; and ice cream for dessert.
IMAGE from Yamazato
Each course is expertly prepared using cooking techniques that highlight the ingredients' natural flavors and is served in small sequences for the ultimate dining experience. The set menu is available from 5:30 p.m to 9:00 p.m. at Php 3,800++ per person and is available until April 30, 2022.
For reservations, call +63 2 5318 2888 or book online here.
About Yamazato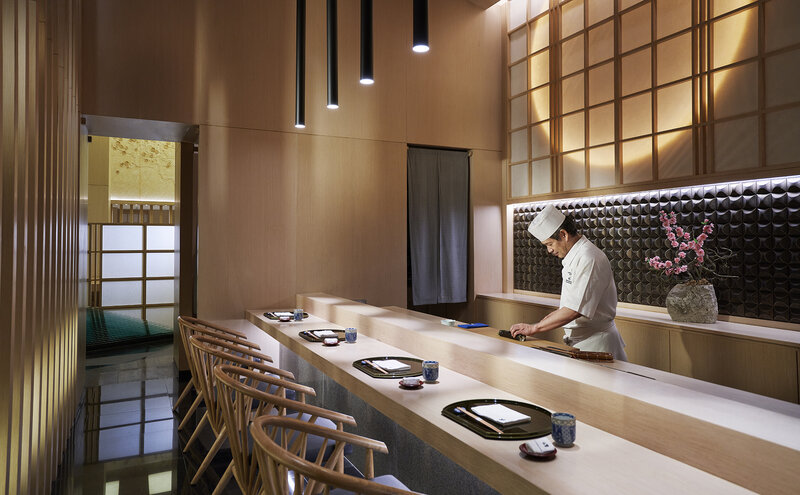 IMAGE from Yamazato
The Hotel Okura Manila's traditional Japanese restaurant Yamazato is the ideal choice for a cozy lunch meeting with officemates or a memorable evening with loved ones. Aside from Kaiseki Ryori, the restaurant also features teppanyaki dining, with spacious, private rooms that allow you to see your meals prepared a la minute.
Yamazato is open Tuesdays to Sundays for lunch, 11:30 a.m. to 2:30 p.m.; and dinner, 6:00 p.m. to 9:30 p.m. For reservations, please call +63 2 5318 2888 or book online here.
For updates on activities and offers, follow Hotel Okura Manila on Facebook or Instagram.

2 Portwood Street Newport City, Pasay, 1309 Metro Manila
Restaurant Menu
You can scroll the image left and right.