Savor the Flavors of Japan once more as Yakumi at Solaire Reopens its Sunday Brunch Buffet
Savor the Flavors of Japan once more as Yakumi at Solaire Reopens its Sunday Brunch Buffet
Poised to be anyone's weekend highlight, Yakumi at Solaire Resort & Casino entices diners with the return of its Sunday brunch buffet highlighting the freshness and versatility of Japanese ingredients in its offerings expertly curated by the legendary Chef Norimasa Kosaka.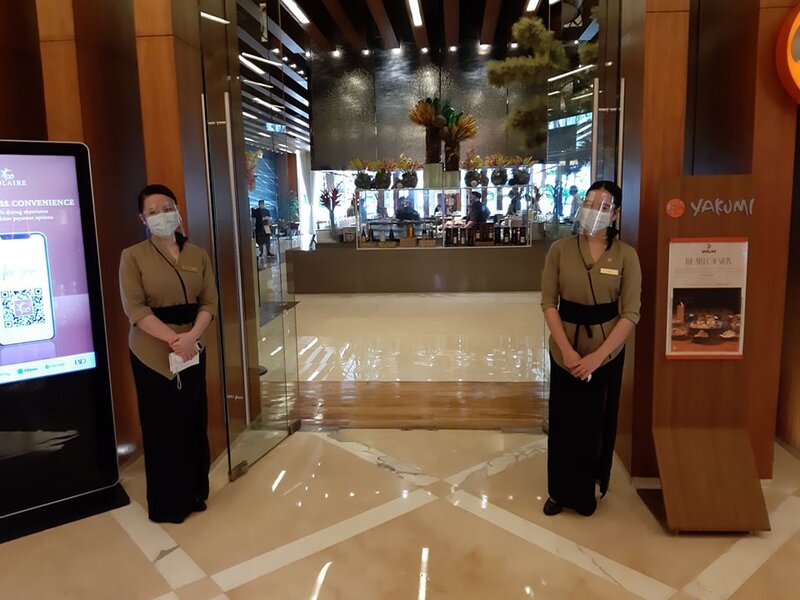 They make sure everyone is safe before they enjoy the buffet
The stunning restaurant space beckons you to a posh interior. Everything screams class. Yakumi is spacious and has an elegant table setting, making it the perfect venue for a pleasant Sunday lunch affair with family and friends for any kind of occassion.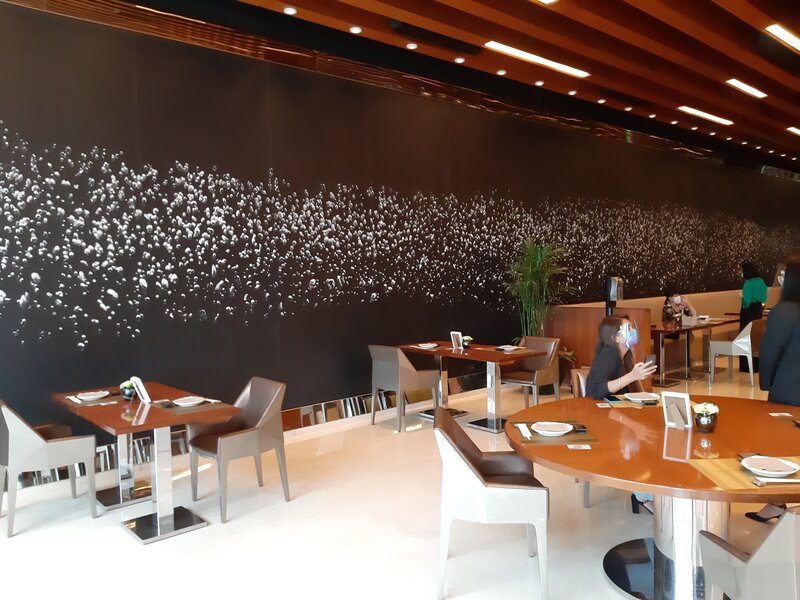 Look how spacious this place is!
For Php 2,988, you can have your fill of popular Japanese dishes and more at their Sunday Brunch Buffet happening from 12:00 p.m. to 2:30 p.m.
Anyone can experience high quality Japanese dishes, including crowd pleasers such as ramen, sashimi, and sukiyaki. Unlimited at that!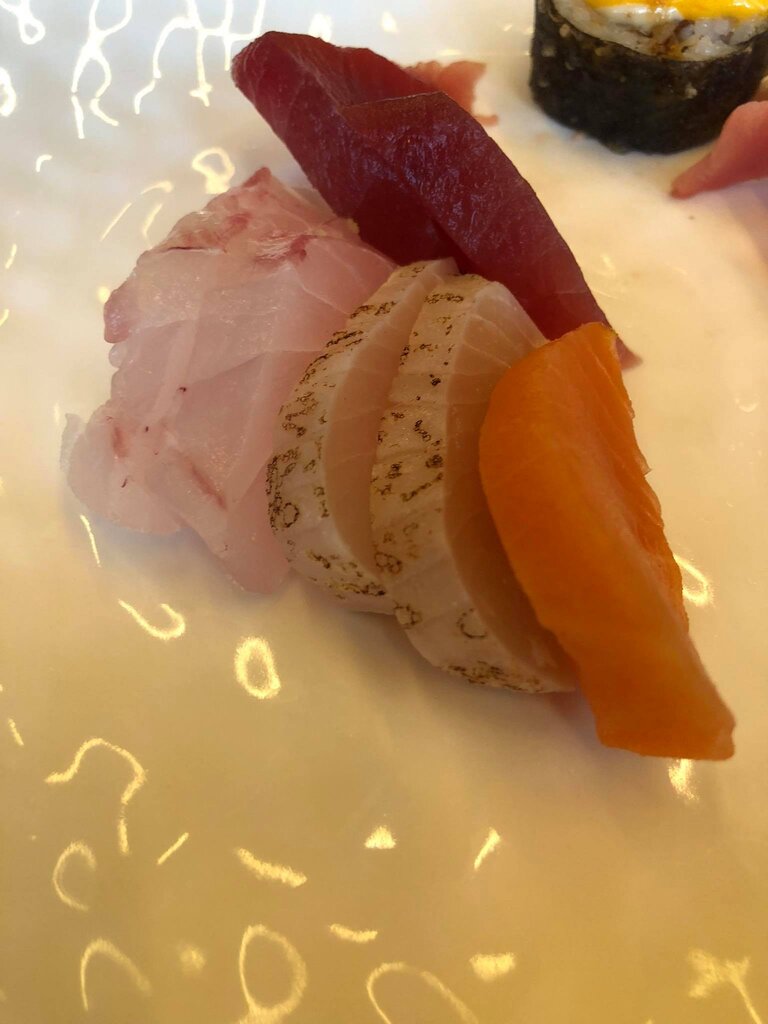 Different kinds of sashimi
At the buffet, attentive servers offer diners their choice of drinks while waiting for orders expertly cooked by Yakumi's team of seasoned chefs.
Acting as the centerpieces of the restaurant are the robatayaki and raw bar where chefs meticulously prepare steaks, maki rolls, sashimi, and more right in front of you.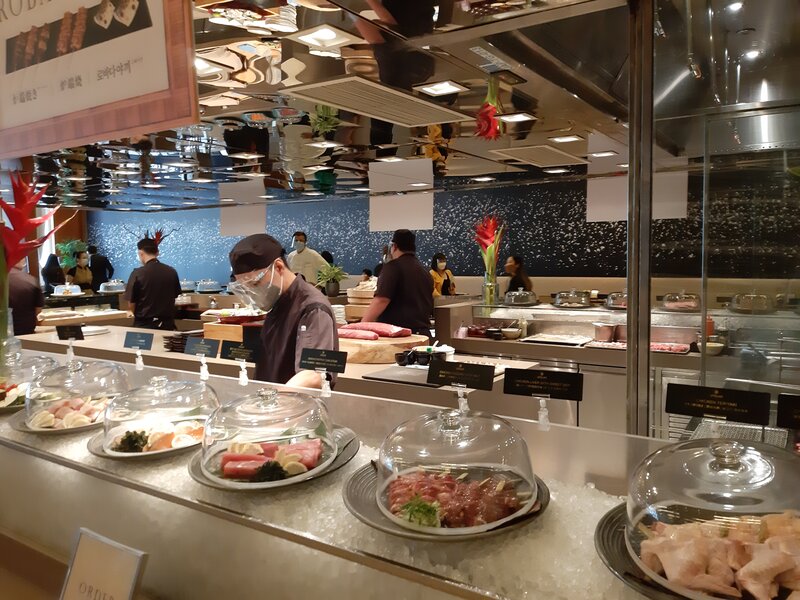 The sushi chefs in action
Diners will be overjoyed by the ramen in soya, miso, and tonkotsu varieties; cold and warm soba; and udon either stir-fried with veggies or in warm, comforting soup.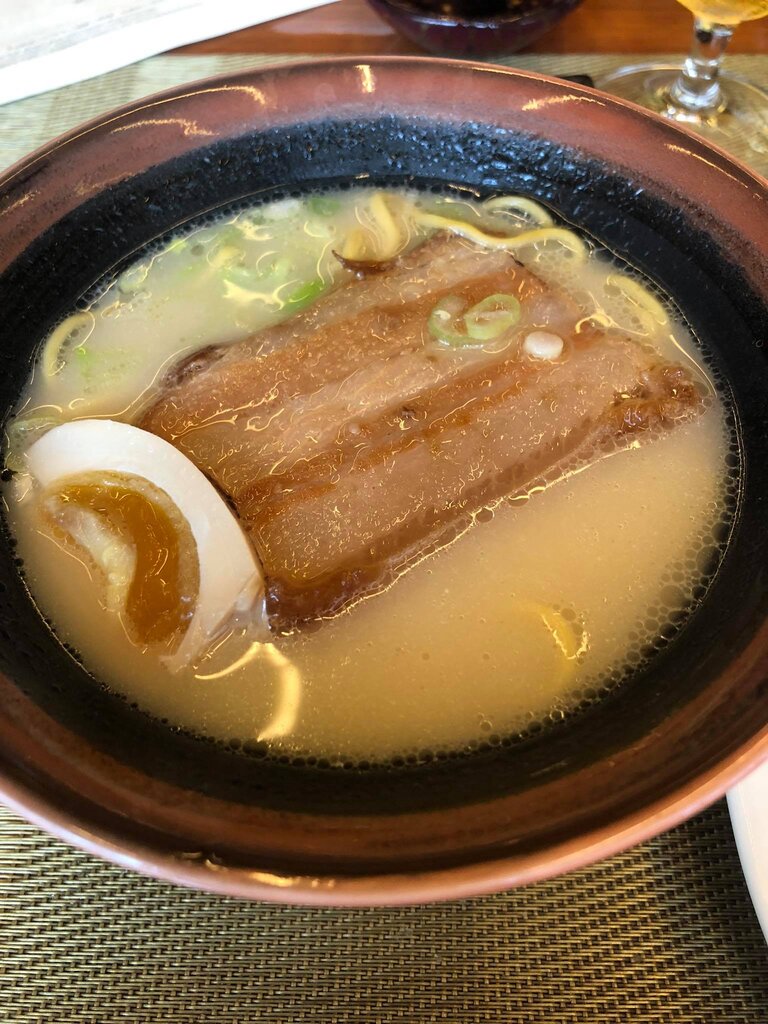 Soya ramen
The prime ribeye steak cooked according to your desired temperature was both tender and juicy with just the right amount of seasoning.
Yakumi also offers other Japanese classics like several kinds of rice bowls, Buta Kankuni (braised Berkshire pork belly), beef curry, deep-fried tofu, crispy fried chicken, and healthy salads.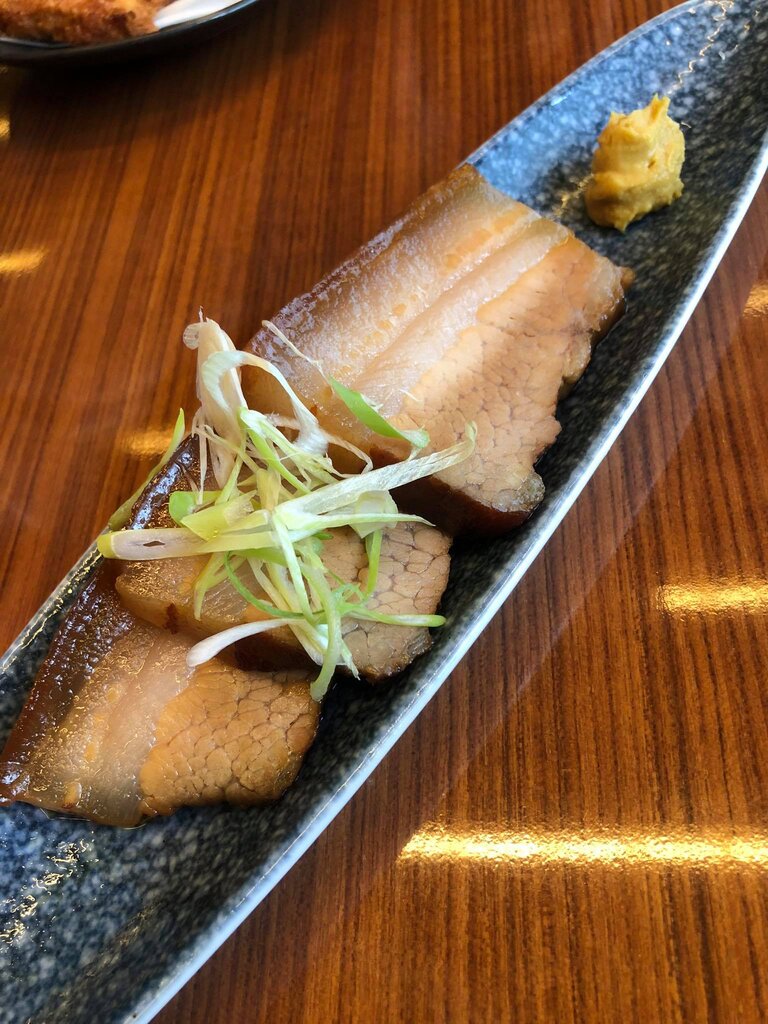 Buta Kankuni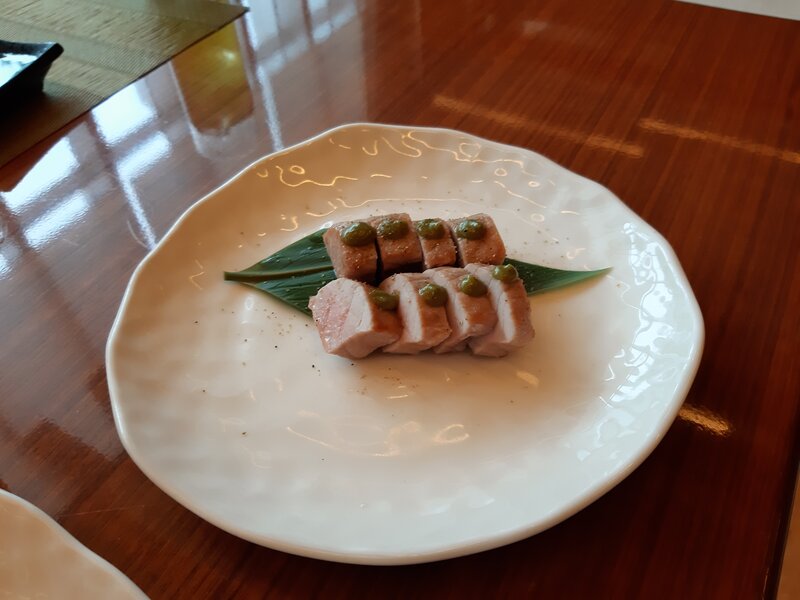 Blue marlin steak with shishito pepper paste
For dessert, they have sliced fresh fruits, ice cream, lollipops and a bento box filled with the most beautiful and decadent Japanese sweets you'll ever find this side of town.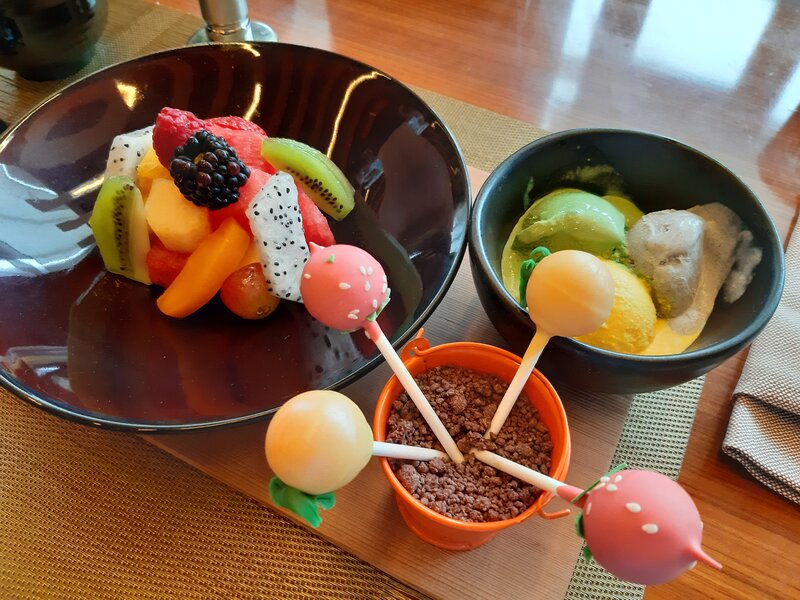 These desserts are as good as they look!
While everything was insanely delicious, we had our favorites: their in-house mochi and matcha roll are something you have to try when get there. They were that good!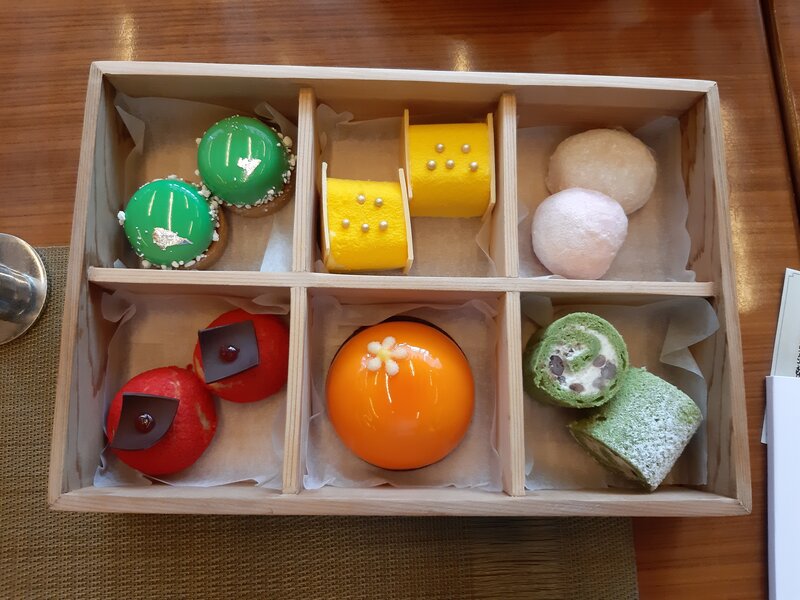 You'd rather stare at these beautiful Japanese desserts in an equally beautiful bento box
Lastly, they also serve unlimited beer, cocktail, sochu, sake, and wine. I had the highly recommended Umami Fizz, a Roku Gin-based cocktail with Midori, elderflower syrup, among others. It was tangy with just the right amount of buzz.
There are lots of buffet restaurants in Manila that promise good food and drink, but only a few can can compete with Yakumi's Sunday brunch buffet in terms of quality and satisfaction. So we'll be seeing you there on Sunday!
For more details and reservations please call 8888-8888 or visit solaireresort.com.
Also read: Solaire Resorts and Casino: A premium hotel in Manila

Solaire Resort and Casino, Entertainment City, 1 Aseana Ave, Parañaque, City