Botejyu in SM MOA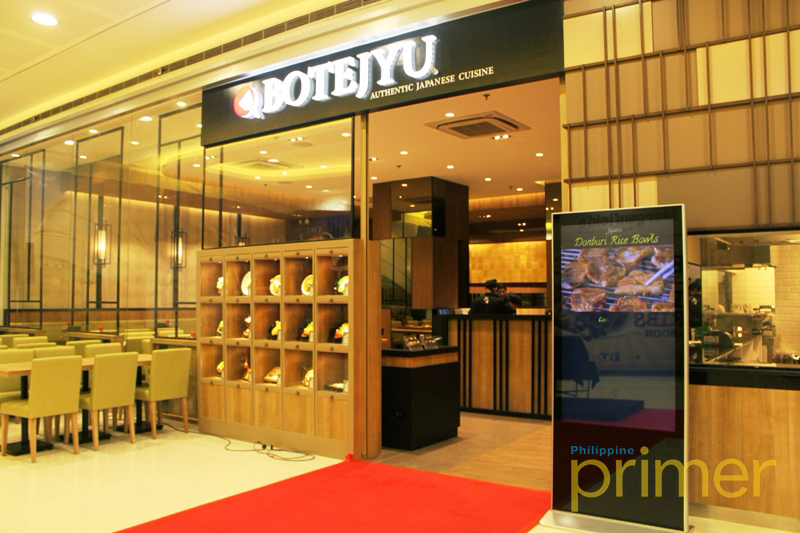 Botejyu in SM Mall of Asia
Japan's premier specialty restaurant is finally here! Botejyu, the innovator of the legendary Okonomiyaki, and inventor of Okosoba, opens their first Philippine branch at the SM Mall of Asia.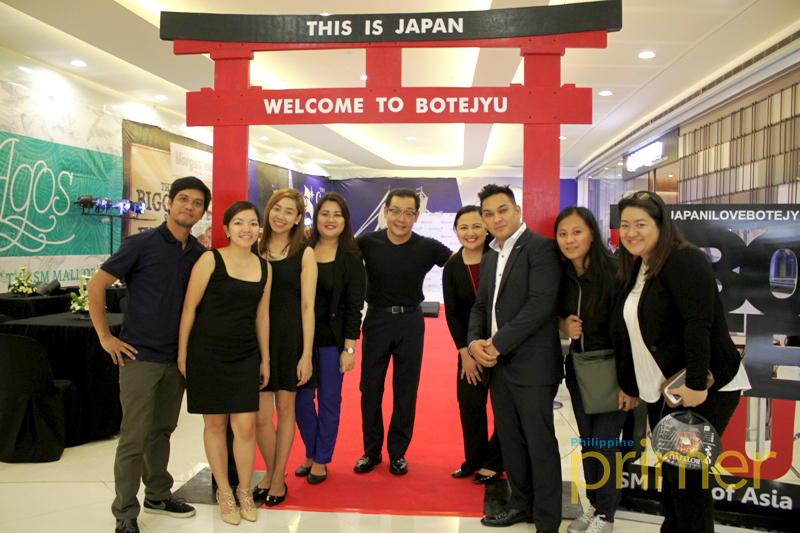 Botejyu President and CEO Hideto Kurita (in the middle) with Viva International Food and Restaurants, Inc. officials pose for a photo op
From the gourmet city of Tamade, Osaka in 1946, Botejyu first started as an okonomiyaki specialty restaurant. The restaurant was named so from the Japanese onomatopoeia of the sound "bote" of the okonomiyaki being flipped and the sizzling sound "jyu" of it cooking on the hot teppan griddle.
Ceasar Salad with thick bacon and onsen tamago (P175/regular)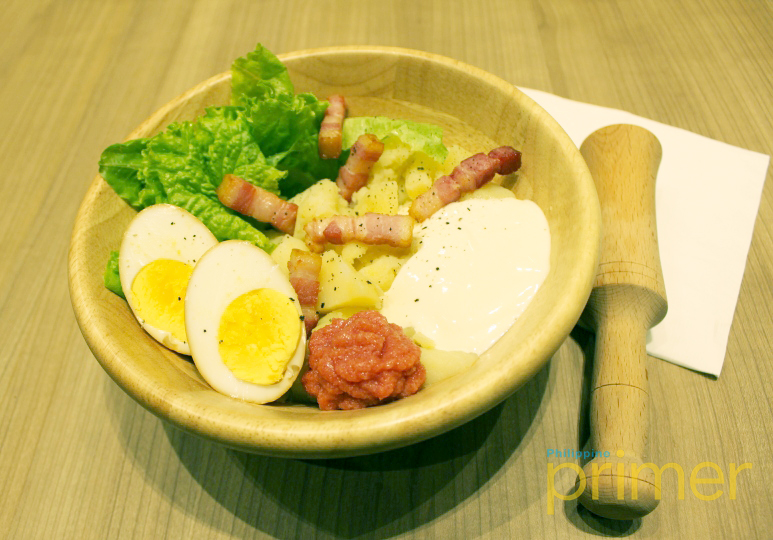 Botejyu's original Potato salad with Hakata mentai with spicy roe and mayonnaise (295)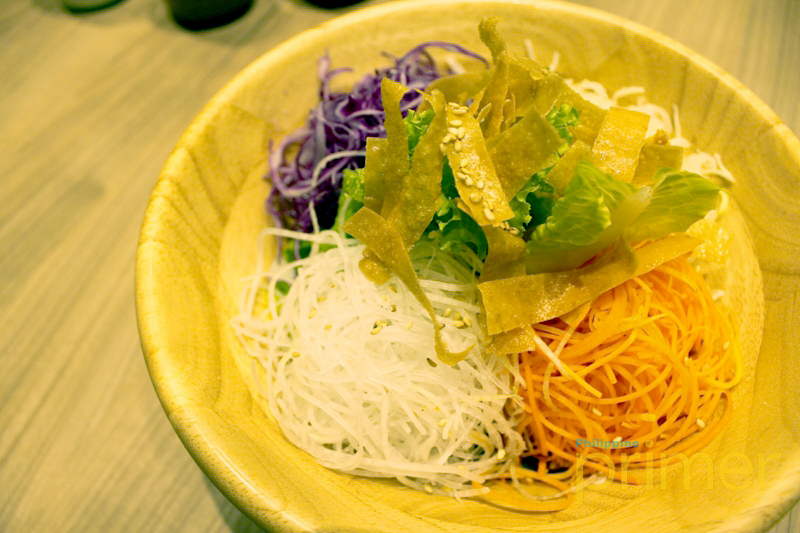 Botejyu's Crispy Salad with 4 special dressings (sesame, anchovy and garlic, corn, and ceasar; P295)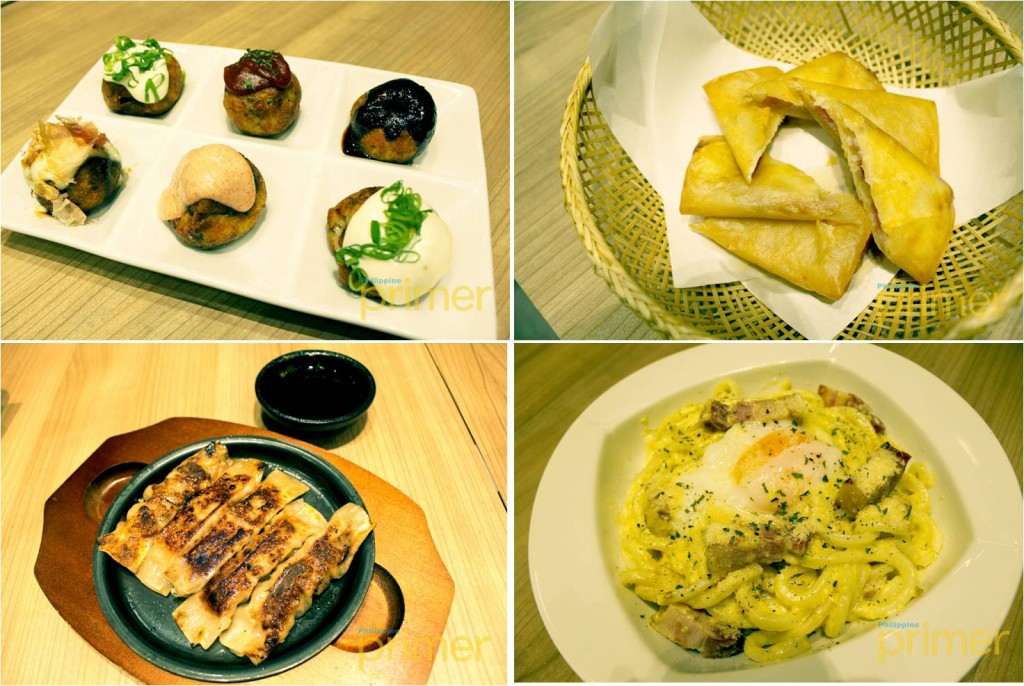 Takoyaki All-star (with Umami Sauce and mayo, tomato sauce, spicy Mentai mayo, salt garlic sauce, and thick garlic sauce; P245), Spring roll with bacon and cream cheese (P150), Teppan Pork Gyoza (P200), and Carbonara Yakiudon (P390).
Because of their popular gustatory offerings, Botejyu led the development of the Osaka food culture to be known in other countries. It pioneered many other things too, including the common practice of flavoring okonomiyaki with mayonnaise and okosoba (modern-yaki) which is a combination of okonomiyaki and yakisoba. What makes this restaurant more interesting is that it seeks to showcase the best culinary offering Japan's local regions has to show, wherever they are.
Their LEGENDARY Premium Moonlight Okonomiyaki , made of beef, pork, shrimp, squid, and fried egg (P360)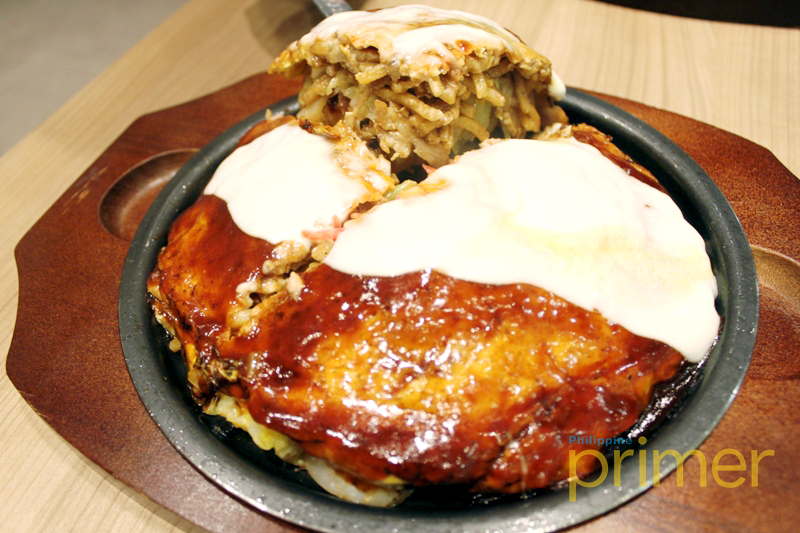 The Original Okosoba (modern-yaki) (P435)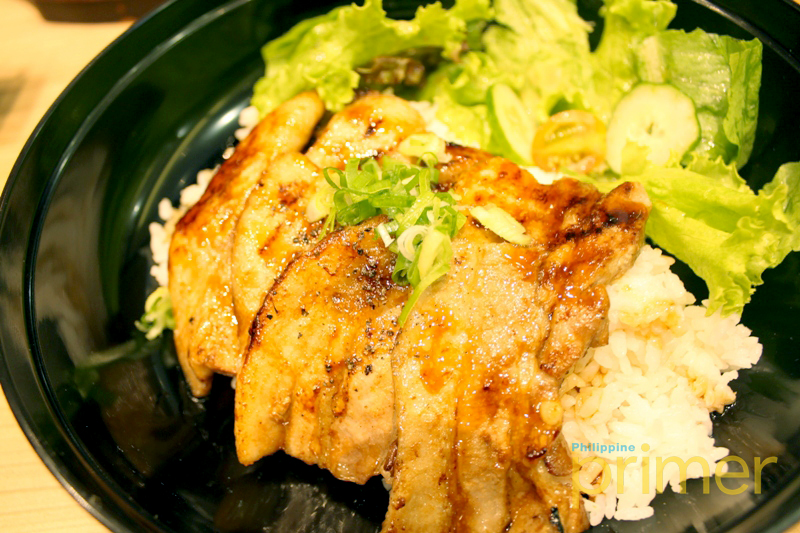 From Hokkaido Japan, this is the Grilled Pork Rice Bowl made of pork grilled with special soy-sauce based savory sweet sauce (P325)
Aside from that, they make sure that they produce authentic Japanese dishes as they use their own sauce to make their food more original and full-flavored. From the No. 1 Karaage in Japan by the Oita prefecture, to the famous chicken ramen from Kyoto—you'll definitely taste it here in Botejyu.

Botejyu's bestselling dishes and their Japanese chef cooking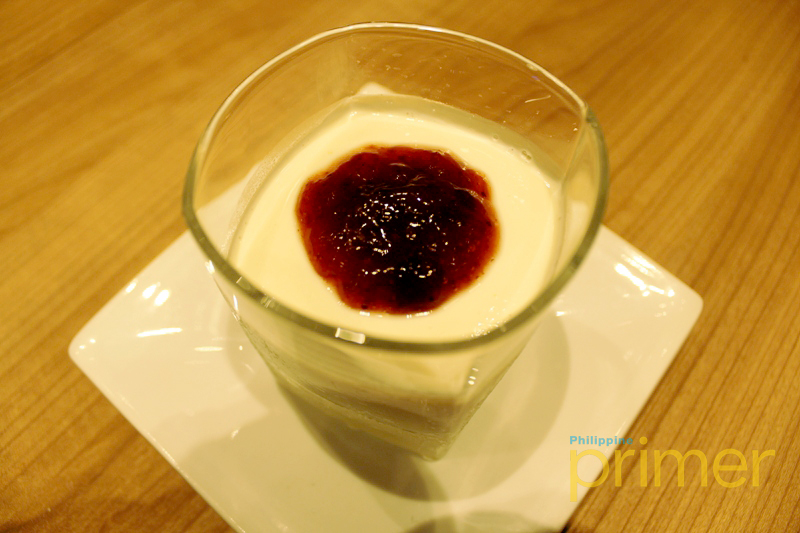 Milk pudding panna cotta with seasonal fruit jam (P210)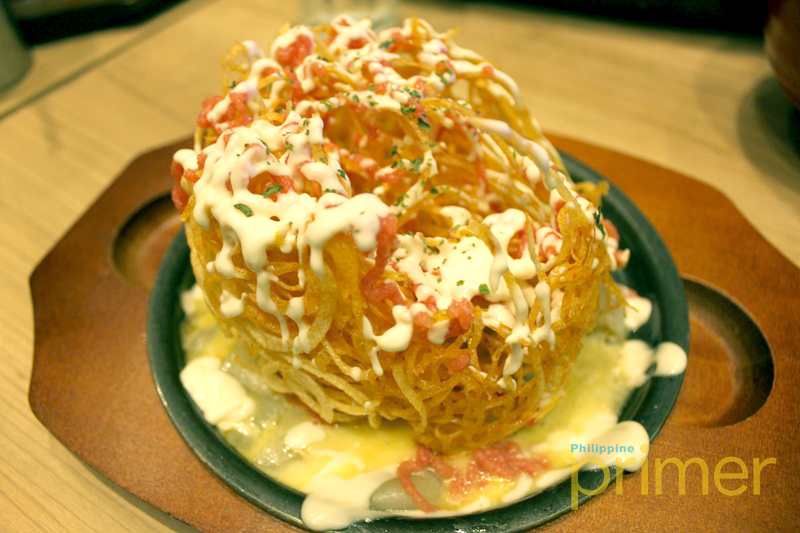 From Osaka, the Mentaiko and Potato Movchiyaki with Hakata spicy cod roe and Gouda cheese (P270)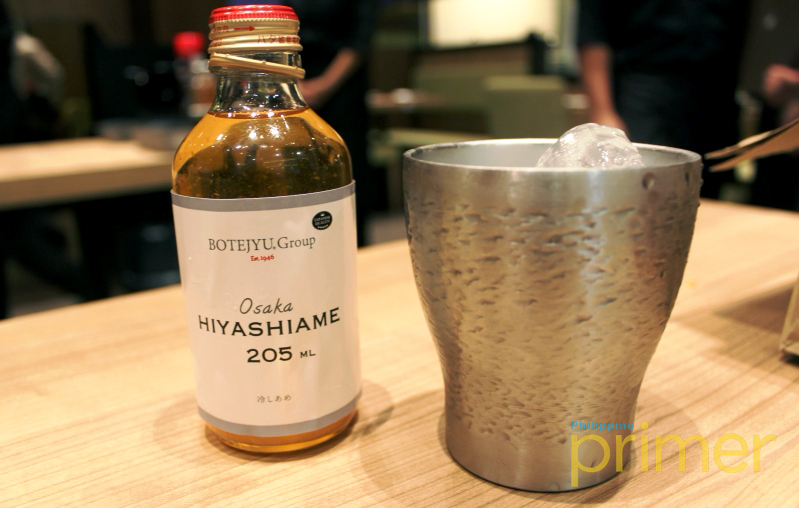 Japanese style Honey juice Hiyashiame (P185).
Through their innovative and delicious dishes in Japan, the Botejyu Group has decided to let these special gourmet dishes be known to the world by expanding their scope from more than 100 outlets in Japan, to other Asian countries such as Singapore, Thailand, Taiwan, Vietnam, and just recently, the Philippines.
Come taste the goodness of the flavorful authentic Japanese food brought to us by Botejyu. Get ready to taste Japan's high-quality and pleasurable dishes through a great gustatory experience in Botejyu!

North Wing, Entertainment Mall (near IMAX), SM Mall of Asia, Pasay City, Metro Manila

Sunday to Thursday (10:00 am to 11:00 pm); and Friday to Saturday (10:00 am to 12:00 mn)