Ruby Jack's Steakhouse & Bar
Ruby Jack's Steakhouse & Bar is the country's most supreme fine-dining restaurant featuring premium menu of imported meats and a stunning glass-cased wine cellar holding 900 bottles of over 150 iconic and cult labels.
It was established by Matthew Crabbe, Nathan Smith, and Edward Baffoe. The name Ruby Jack came from two of Matthew Crabbe's grandparents, Ruby and Jack. Here in Manila, the first franchise outside Tokyo, can be found in the City of Dreams Manila in Parañaque City.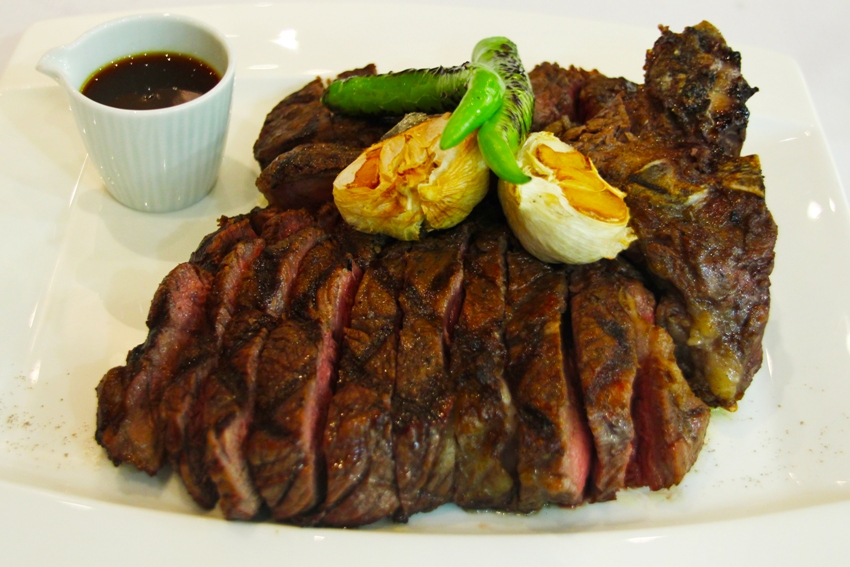 Melt-in-your-mouth, dry aged T-Bone steak (P4,500)
Ruby Jack's Steakhouse & Bar in Manila started in August 12, 2015. They took all the elements from their Roppongi branch and put it in their Philippine branch, making customers feel like they're in Roppongi. They take pride in their dry aged steaks that are rich in flavour and high in quality. Their immense menu can accommodate even the most sensitive palate; if you have special requests, just ask for a special order and they will make it for you.

(L) Ruby's Caesar Salad with Parmesan Cheese and Bacon Dust; (R) Sizzling Scallops with freshly squeezed lemon juice. DELICIOUS! The only thing better than bacon is bacon dust!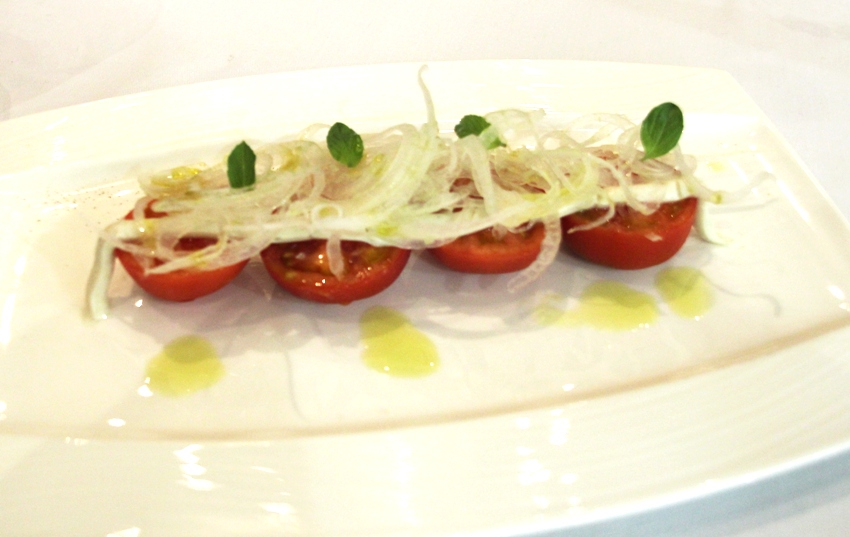 Boutique Tomatoes: Tomatoes topped with onion and blue cheese dressing.  These sweet tomatoes can match the sweetest strawberries out there!
Chef Eric Turgeon, a pastry chef by profession, is the executive chef at Ruby Jack's City of Dreams. With his passion not limited to making desserts, he is able to make versatile dishes that impress both the owners and the customers. His aim for good quality dishes is reflected on how he sources his ingredients and raw materials. All the dry aged meats are imported from Japan, United States and Australia and are shipped chilled. Some of the vegetables are also shipped from Japan, except those few ingredients that can be found in the Philippines.
Their bestsellers are definitely their steaks. It doesn't matter if you choose T-bone, Wagyu or Australian Wagyu: the marbling and the balance of the fat and meat is so on point that your knife slices it like butter on a hot summer's day: its super tender. To compliment your steak, they also offer sides such as Spicy Onion Rings (P250), Mashed Potatoes and Garlic Chips (P250), Torched Asparagus and Lemon (P500), and Lobster Mac and Cheese (P700); all of which are equally delicious and perfectly harmonize with the steak.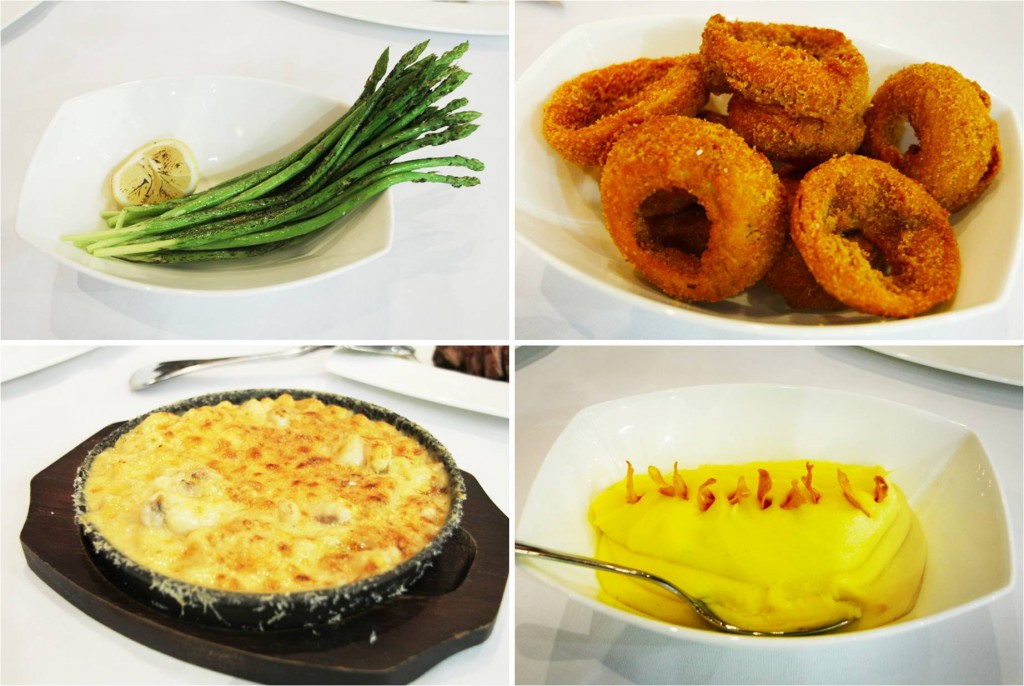 Counter-clockwise: Torched Asparagus and Lemon; Spicy Onion Rings; Lobster Mac and Cheese; and Mashed Potatoes and Garlic Chips

This yummy goodness is the perfect way to end that meal.
If you are still in need to cap your night, Ruby Jack's has a Cigar Room, a wine cellar and a bar that is available to you or if that's too much for you, you can just settle for desserts.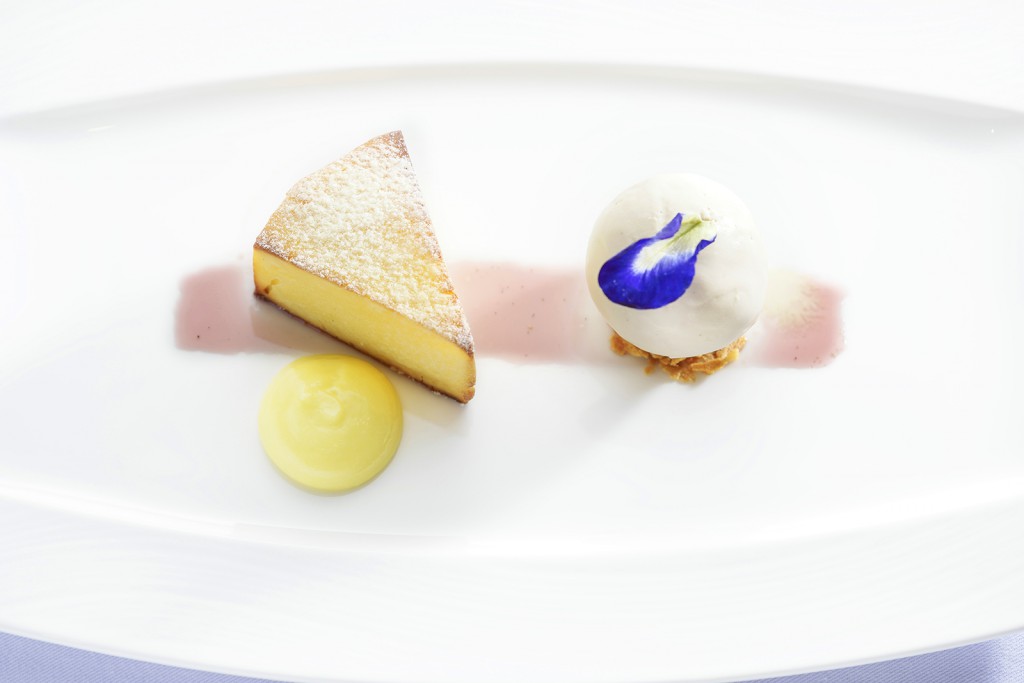 Baked to Order Cheesecake (P400)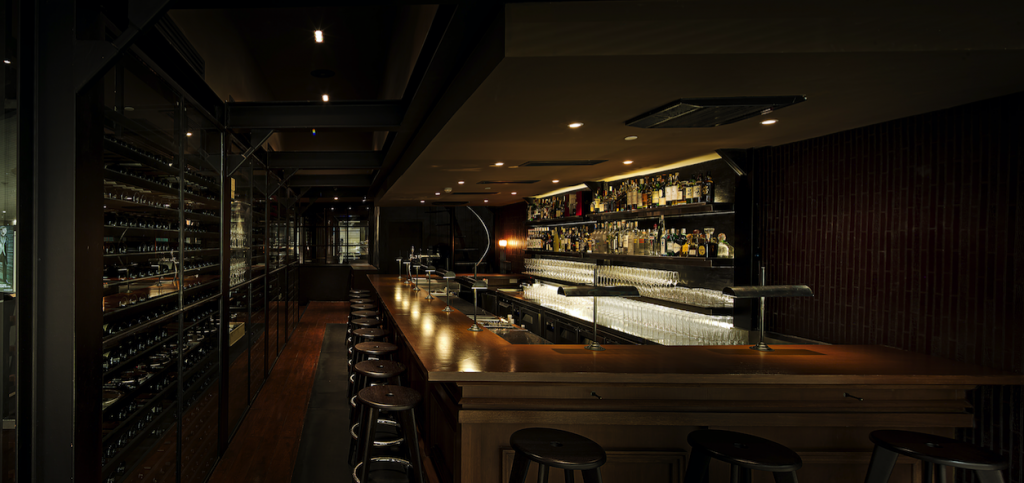 Enjoy a selection of wines at Ruby Jack's bar area
Experience classic and contemporary steakhouse dining  at Ruby Jack's Steakhouse & Bar!

UG/F, City of Dreams Manila, Aseana Ave. cor. Roxas Blvd., Entertainment City, Paranaque

10:00 am -12:00 mn (Monday to Thursday); 10:00 am -2:00 am (Friday to Saturday); 10:00 am -12:00 mn (Sunday)