Jungle Bar by PIOPIO in El Nido: Local Bar Chows and Exciting Drinks Made In-House
Updated as of March 2, 2021
Jungle Bar is an outdoor and open space bar inside the Lio Tourism Estate overlooking the majestic Lio Beach. The bar is made up of woods, accented with textiles sourced from tribes around the country.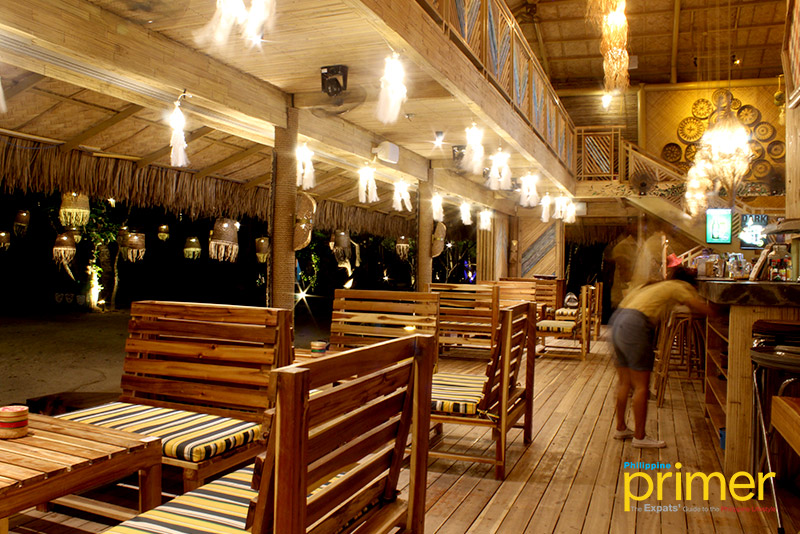 They serve simple bar chows turned innovative dishes like the Pork Sisig for example, where they use poached egg instead of the raw ones and serving it with a side of fried chips made with dehydrated cooked rice, making it even more exciting to munch.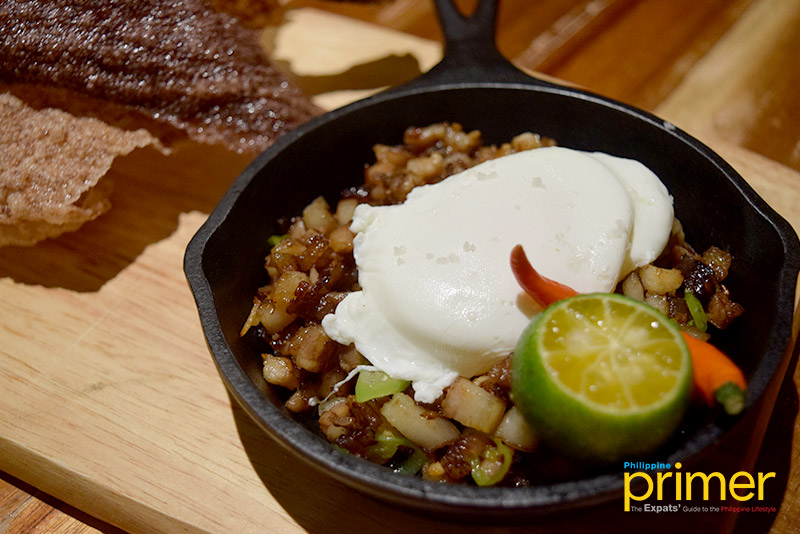 Pork Sisig anyone?
Pair this with their signature gin drink by PIOPIO made with elderflower cordial, apple, cucumber, and lemon soda or even the Mojito drinks that can either be the regular iced variant or the iced-shaken ones. Of course, what is a party without our favorite Red Sangria?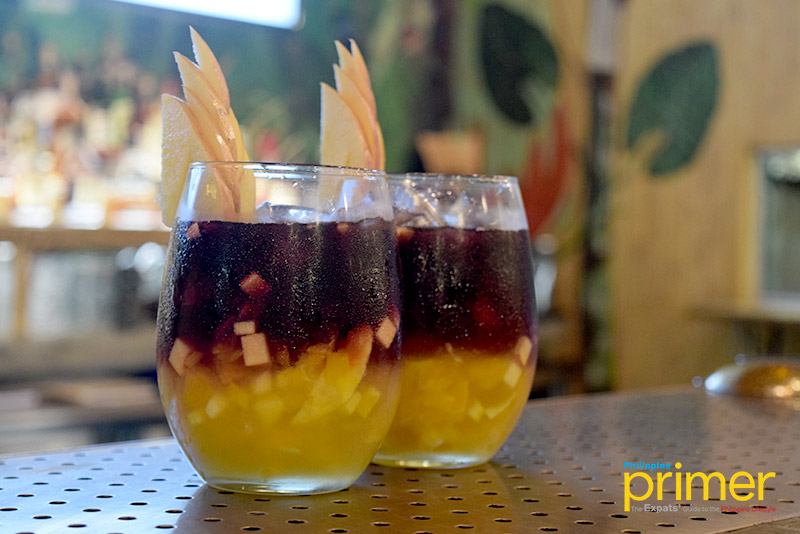 Jungle Bar's drinks are something to look forward to. You can even sit by the bar to watch them make it!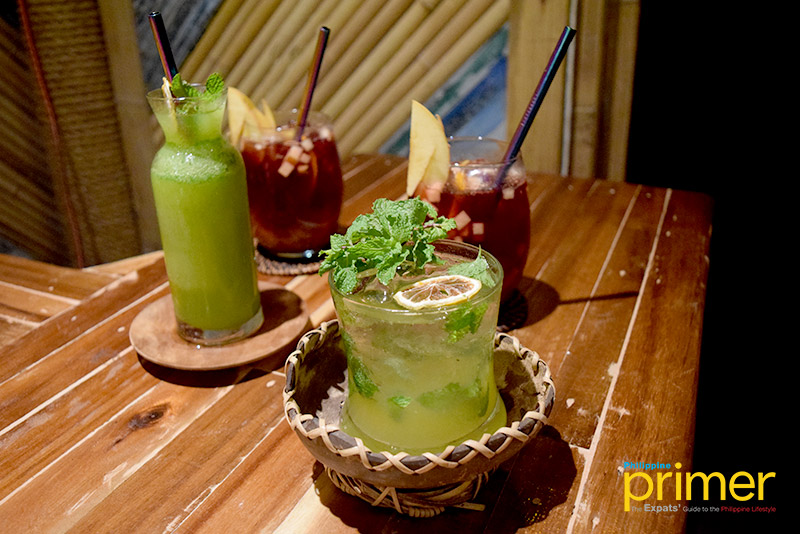 Classics like the Mojito and Red Sangria are never lost in a bar even in El Nido, Palawan
Don't miss out on their version of Kinilaw, a Filipino take on ceviche, where they used the local tanigue fish cured with their homemade mango vinaigrette and garnished with crispy pulled pork for additional texture diners will continue to talk about after their visit.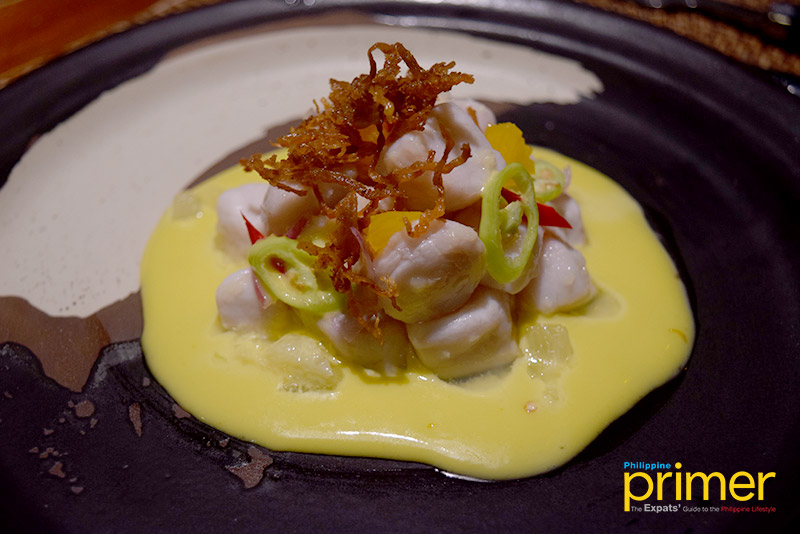 Jungle Bar's Kinilaw is not something you should miss!
One of their best-selling drinks is inspired by the character from Finding Nemo due to its blue-ish and purple hue. The Dory Fish is a gin-based drink infused with the healthy blue turnate flower. Most of their drinks are deceptively strong and fun to try while watching the sun go down by the beach.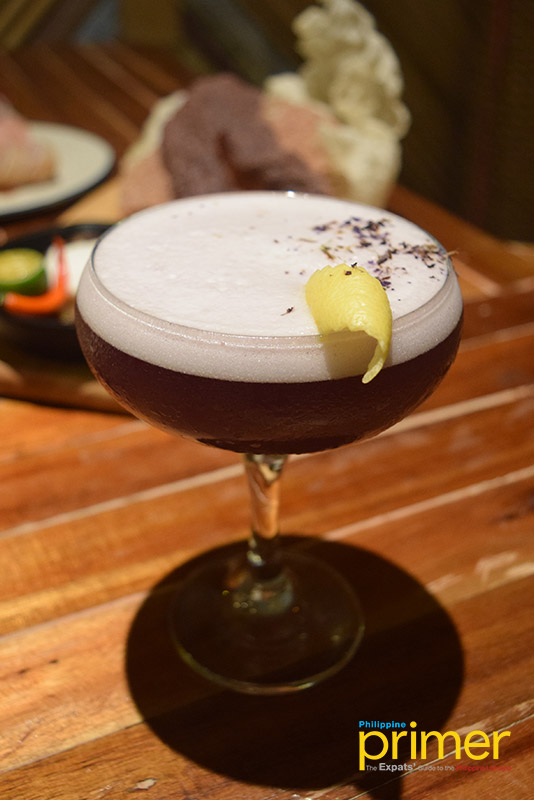 Watch the purple liquid turn blueish at this glass of drink Jungle Bar calls Dory Fish
It is also notable that the bar makes all their sauces, sides, and infusions in-house with ingredients from the Lio Estate farm. They even have a small garden at the back with all their fresh herbs for garnish!
Also read: Lio Tourism Estate: The Beach-Side Complex in El Nido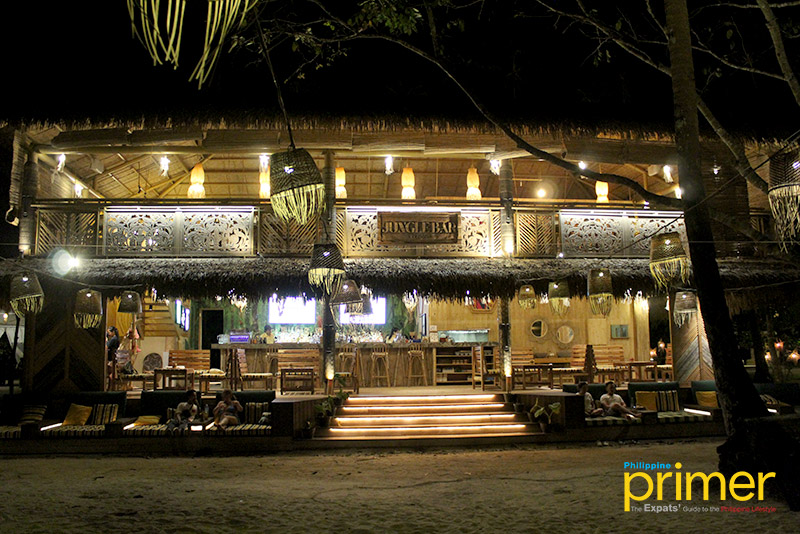 Jungle Bar is currently updating their menu. More dishes and prices will be posted once they're available so keep a lookout on this page!
Also read: Tambok's by PIOPIO in El Nido Fills Your Bellies With Palawan Favorites
---
This first appeared in Philippine Primer's Japanese and English Magazine March issue.
Written by Heloise Diamante
Store Information
Lio Tourism Estate, El Nido, Palawan
0966-996-6139 / 0917-650-5172
11 a.m.-1 a.m.
Cash and Card
info@piopio.ph