Ice Flower Snow Falling Korean Desert Café
Bingsu, a Korean shaved ice desert usually topped with fresh fruits or sweet garnishes, is becoming more and more popular in the Philippines, thus Ice Flower Snow Falling Korean Desert Café will give you your unforgettable bingsu experience in New Alabang Height Village!
Their first branch became an instant hit not only with kids, but also with dessert enthusiasts who are looking for something unique that will satisfy the crave of their sweet teeth!
Their bingsu comes in eight different flavors as follows: injeolme, black sesame, red bean, strawberries, mango, blueberry, mixed berry yogurt and chocolate. They also offer espresso, fruit juice, fresh shake and sandwiches.
Their bestseller flavors are the injeolme, topped with red bean and rice cake with the right amount of sweetness and the mango bingsu with fresh mango slices and whole nuts. Every order of bingsu also comes with a shot of sweetened milk.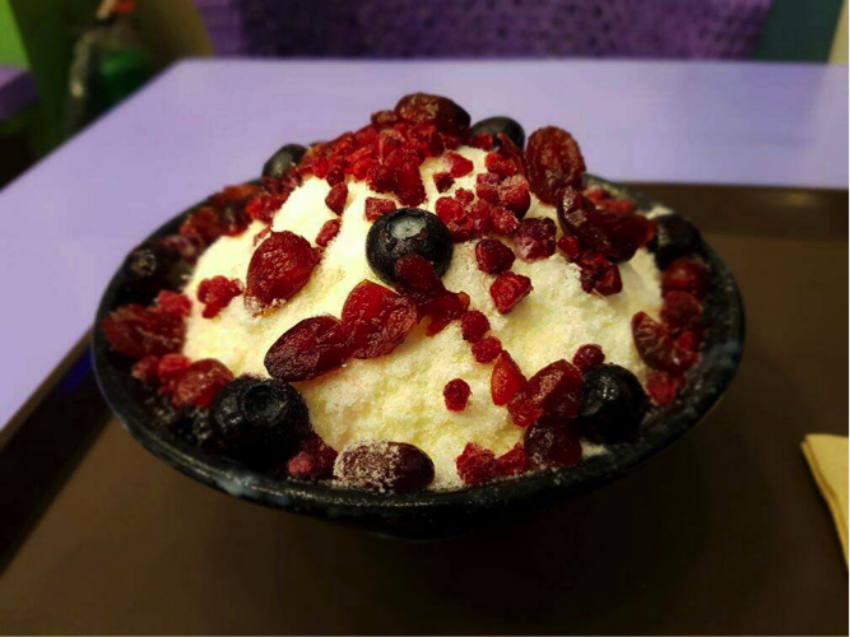 MIXED BERRY YOGURT. This bingsu is a fusion of sweet and sour yumminess! photo grabbed from Gabby Blaza via Zomato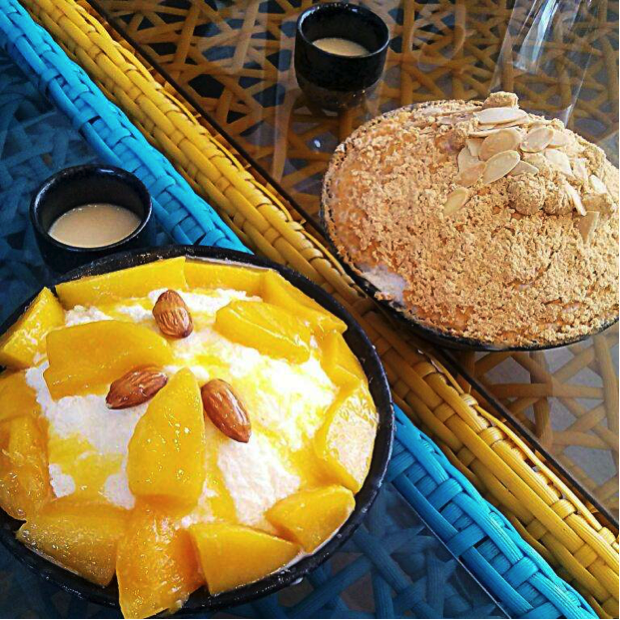 BESTSELLERS. The highly-recommended mango and injeolme bingsu. photo grabbed from Hazel Guese via Zomato
Aside from their fine shaved ice deserts, Ice Flower Snow Falling Korean Desert Café also have a small room inside the café where customers can enjoy falling artificial snowflake-like fine ice! Better bring some jacket with you because you'll not only taste the sweetness of Korea, you also get a chance to enjoy the winter feels inside the café!
Unit 3 Lifestyle Cluster 1molito, Madrigal Ave. Alabang Muntinlupa New Alabang Height Village, Manila, Philippines
02-886-8267
0936-448-4779
9AM to 12MN