LIST: Best Mooncakes in Manila for Mid-Autumn Festival 2021
The Mid-Autumn Festival is just around the corner! On this day, it is believed that the moon is at its brightest, coinciding with harvest time in the middle of Autumn, hence the name.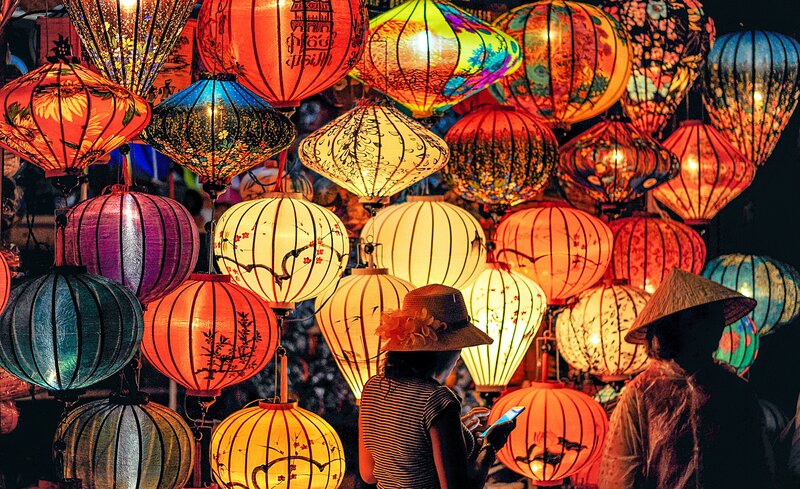 IMAGE from Pexels
This year, it falls on September 21.  It is also a time for family reunions, when people catch up with their loved ones and give mooncakes —rich pastries usually filled with sweet beans, meat, or lotus seed paste. It's only a week away before it happens, but it's never too late to shop for some!
Because it's tough to find the best mooncakes around the metro, we did all the work for you. Presenting our curated list of Manila's best mooncakes this 2021. You'll find everything here, from traditional to modern ones, so enjoy shopping!
Grand Hyatt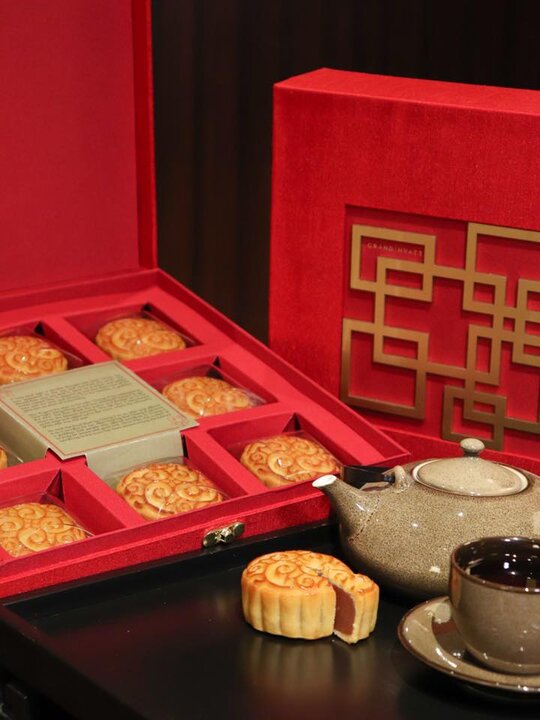 IMAGE from Grand Hyatt Manila Facebook page
Celebrate the Mid-Autumn Festival with loved ones by treat them to Grand Hyatt Manila's mooncakes available in four flavors expertly developed by No. 8 China House's Chef Carson Luo. Get a box of assorted mooncakes for only Php 2,888. For inquiries, call +632 838 1234 or email manila.grand@hyatt.com.
Hong Kong MX Mooncakes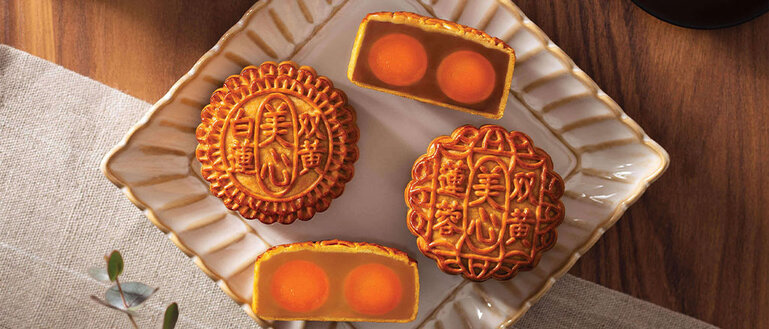 IMAGE from Hong Kong MX Mooncakes
Hong Kong MX Mooncake is bringing you the most authentic mooncakes for Mid-Autumn Festival 2021. This year, some of the tempting flavors you can get from them are the following: White Lotus Paste with Egg Yolk (starts at Php 2,050/box of four); Lace Lotus Seed Paste (Php 2,100/box of eight); Minions Dave Purple Sweet Potato Mooncakes (Php 1,950/box of four); and Lava Custard Mooncake (Php 2,500/box of eight). For orders, check out this link.
Over the Moon 2021 Collection, Shangri-La The Fort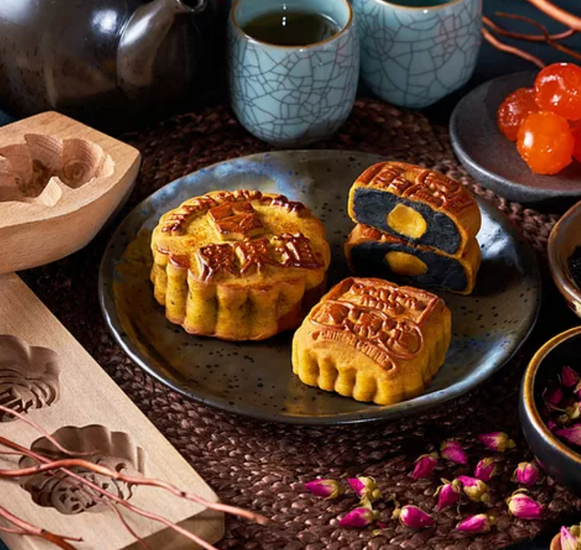 IMAGE from Shangri-La
This year, Shangri-La The Fort Manila introduces its Over the Moon 2021 collection by Chef Wang Wei Qing with six sinfully delicious flavors. The traditional flavors are White Lotus with Salted Egg Yolk, Red Bean and Pine Nuts, and Mixed Nuts. For those looking for something modern, Black Sesame with Salted Egg Yolk, Matcha, and Pineapple. These classic pastries are available in boxes of four and eight. For more details visit, their website or send email to cantonroad@shangri-la.com.
The Harvest Mooncake Bag, Conrad Hotel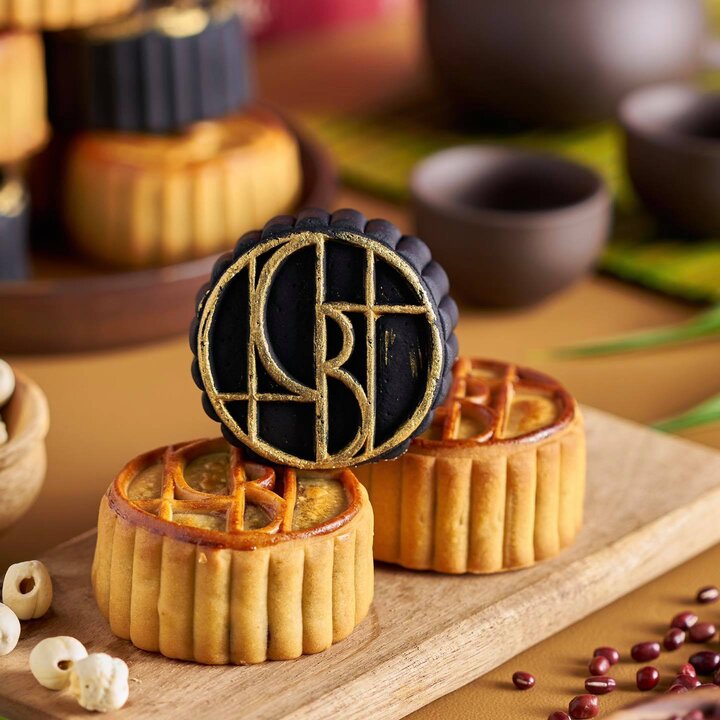 IMAGE from Conrad Manila Facebook page
Celebrate Mid-Autumn Festival with China Blue by Jereme Leung's luscious mooncakes in designer bags. They have developed an array of irresitable mooncakes in three different flavors: Baked White Lotus Single Salted Egg Yolk, Baked Red Bean Single Salted Egg, and Baked Fragrant Pandan with Taro in Charcoal. These are packed in the "Harvest" bag -with intricate embroidery of rice grains on piña fabric, handcrafted wood, and leatherette strap. Prices start at Php 2,588 nett. For orders and inquiries, contact 0917-650-4043 or visit this
link
.
Red Lantern, Solaire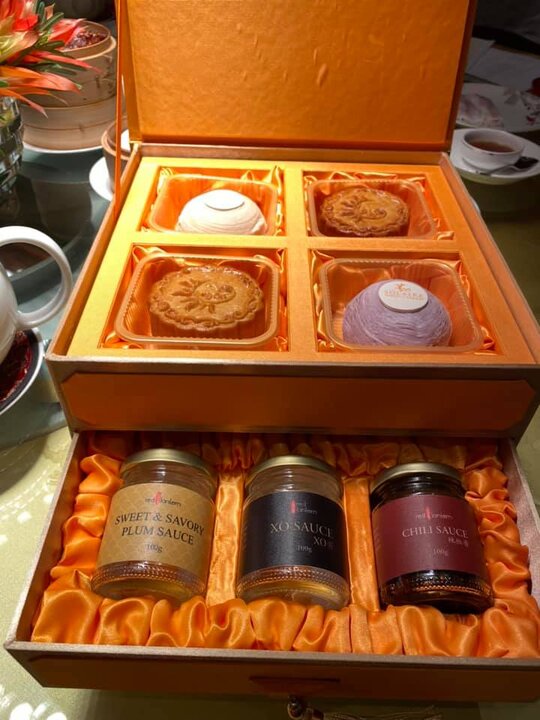 IMAGE from Red Lantern at Solaire Facebook page
The Red Lantern mooncake selection is an array of exquisite delicacies like traditional baked mooncakes filled with lotus seed paste or sweet red bean paste and salted egg yolk, snow skin mooncakes stuffed with a variety of fruity paste, and the Teochew spiral mooncake with a flaky crust and savory filling. Prices start at Php 1,288. For orders, check out Solaire's website or call +632 8888 8888.
The Peninsula Manila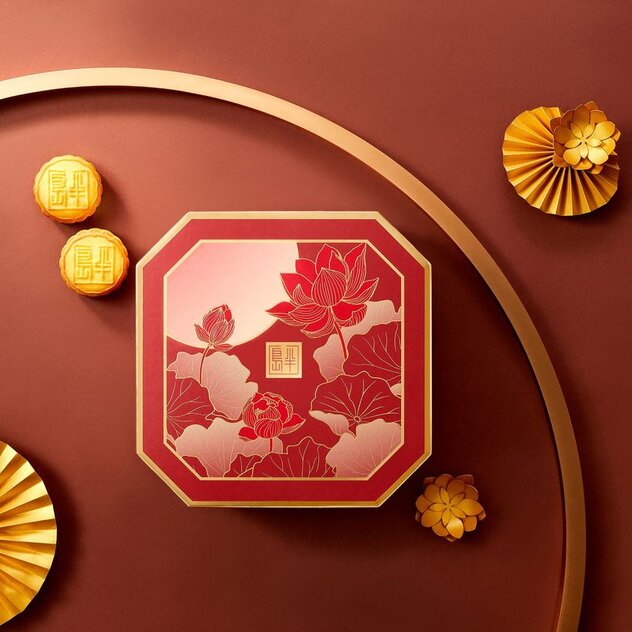 IMAGE from The Manila Peninsula's Facebook page
Celebrate the Mid-Autumn festival by giving and sharing Manila's Pen's beloved mooncakes. Enjoy a selection of mini egg custard mooncakes in a box of eight for Php 4,888; an assorted mini mooncake selection in a box of eight for Php 4,888; or a box of 4 mini egg custard mooncakes for Php 3,388. Order online through PenChat at https://bit.ly/PeninsulaOnlineFacebook, via phone call at +632 8887-5747, text 0917-557-8014 or email penboutiquepmn@peninsula.com.
The Manila Hotel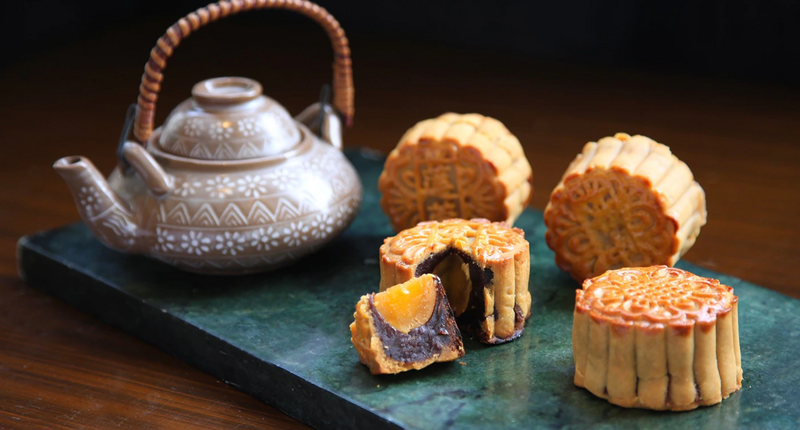 IMAGE from Manila Hotel
Manila Hotel's deluxe mooncakes make for the perfect gift for your family, friends, or co-workers this Mid-Autumn Festival. Hand-crafted mooncakes by the hotel's premiere Chinese chef, these yummy treats come in four flavors: Classic Single Yolk Salted Bean Paste, Single Yolk Pure White Lotus Seed Paste, Taro Paste, and Red Dates Paste. Prices start at Php 1,188 nett for a box of four. For more information, call 8-527-0011 or 0998-950-1912.
Celestial Treasures, Marco Polo Ortigas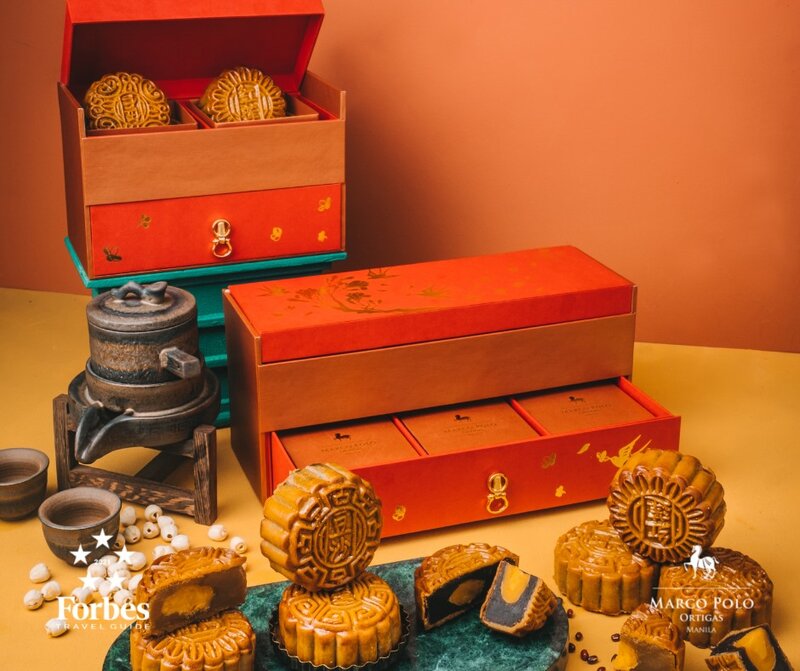 IMAGE from Marco Polo Ortigas Manila Facebook page
This year, the Marco Polo Ortigas Manila is offering authentic mooncakes imported from Hong Kong to celebrate Mid-Autumn Festival 2021. The floral designs —inspired by the orient's traditional flowers— symbolize luck, prosperity and honor, with the Plum Blossom (set of four) and Peony (half-dozen set) gift boxes available at Php, 2588 and Php 3,588, respectively. Contact (+632) 7720-7777 or email lunghin.mnl@marcopolohotels.com for inquiries or more details.
Store Information