Kentako at Greenfield Weekend Market: A Taste of Tokyo-style Takoyaki (CLOSED)
UPDATED: This restaurant is CLOSED as of December 31, 2018.
Weekend markets are a perfect place to do a food crawl. In Manila, one of the most frequented weekend destinations would be the Greenfield Weekend Market. It is home to various food concessionaires, though one stands out when it comes to takoyaki: Kentako.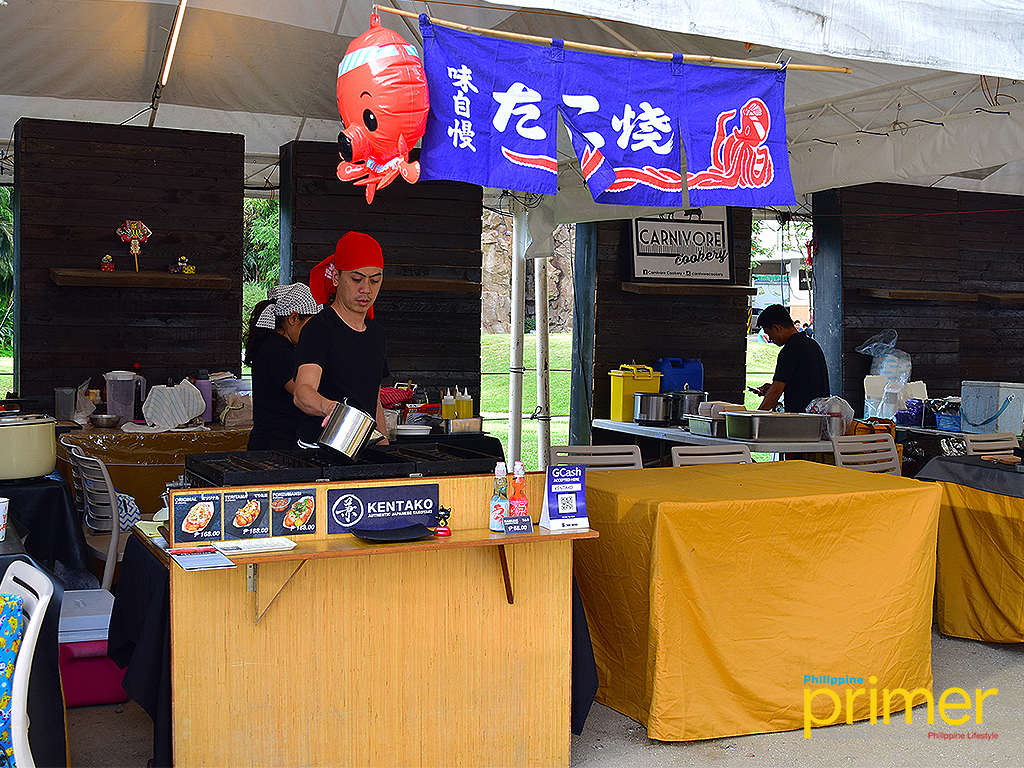 The stall is now being operated by the wife of Mr. Kobayashi's cousin.
Offering "authentic Japanese takoyaki," Kentako is a popular stall in the weekend market for serving ball-shaped Japanese snacks. Kentako is owned by Mr. Kentaro Kobayashi, who committed to mastering the art of takoyaki in Tokyo.  He then decided to start a takoyaki business with his Filipino cousin in Manila; thus, Kentako was born.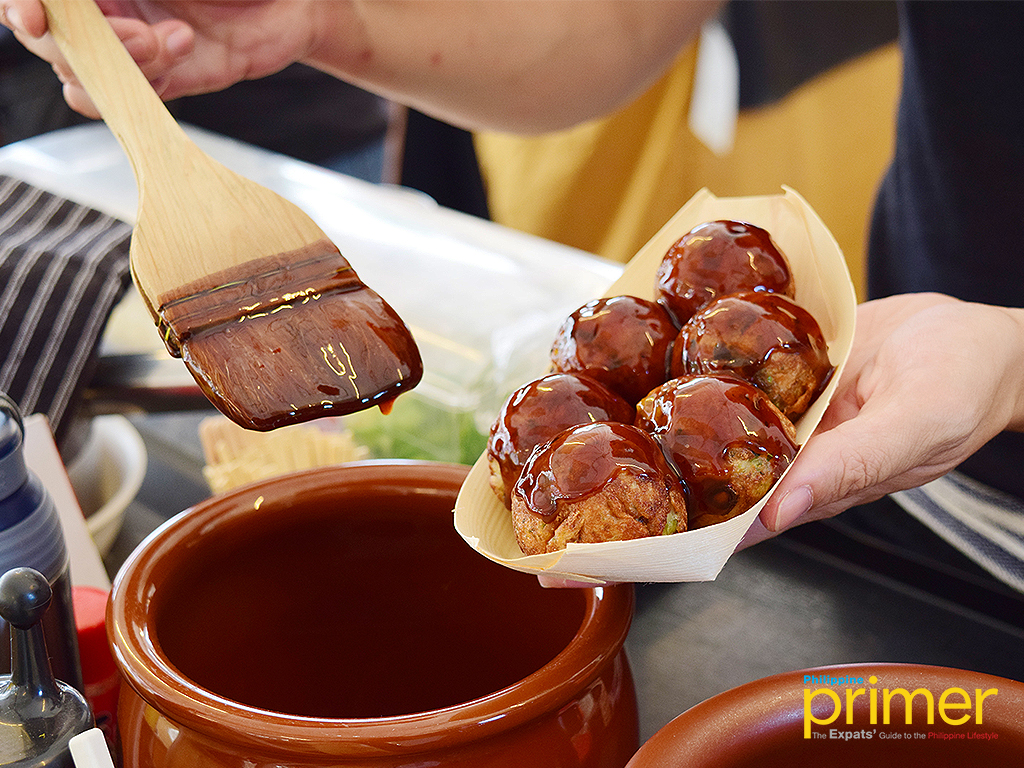 This mouthwatering sauce makes Kentako's takoyaki offerings more flavorful.
Kentako promises to bring Japan's street food experience to Manila by ensuring everything they offer is authentic. From the grills and tools they use, ingredients, up to the boat-shaped containers, everything is shipped from Japan.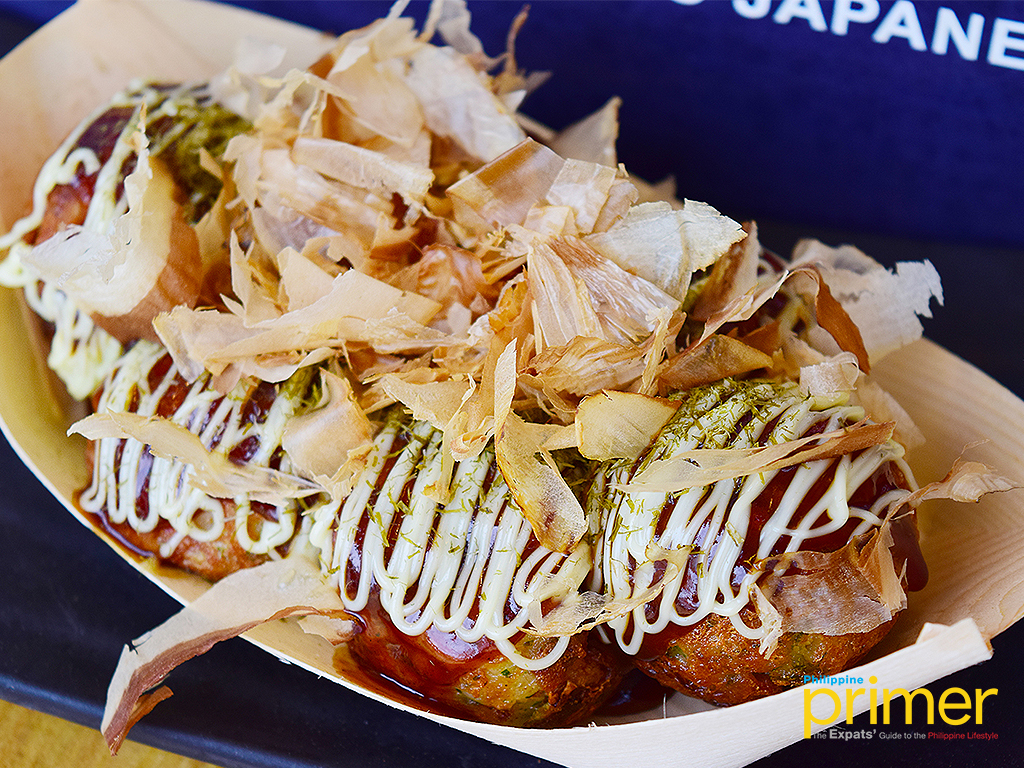 Nothing beats a classic. Try their Original takoyaki at Php 168 for 6 pieces.
Kentako's ball-shaped Japanese snacks easily became a favorite among weekend market goers. According to them, they offer Tokyo-style takoyaki which is crispy on the outside and mildly soft on the inside.
Aside from their Original takoyaki, Kentako also offers other flavors. Make sure to try the Teritama, which uses Teriyaki sauce instead of the usual takoyaki sauce. This one consists of egg salad made with crushed boiled egg on top to balance out the full-flavored taste of the teriyaki sauce.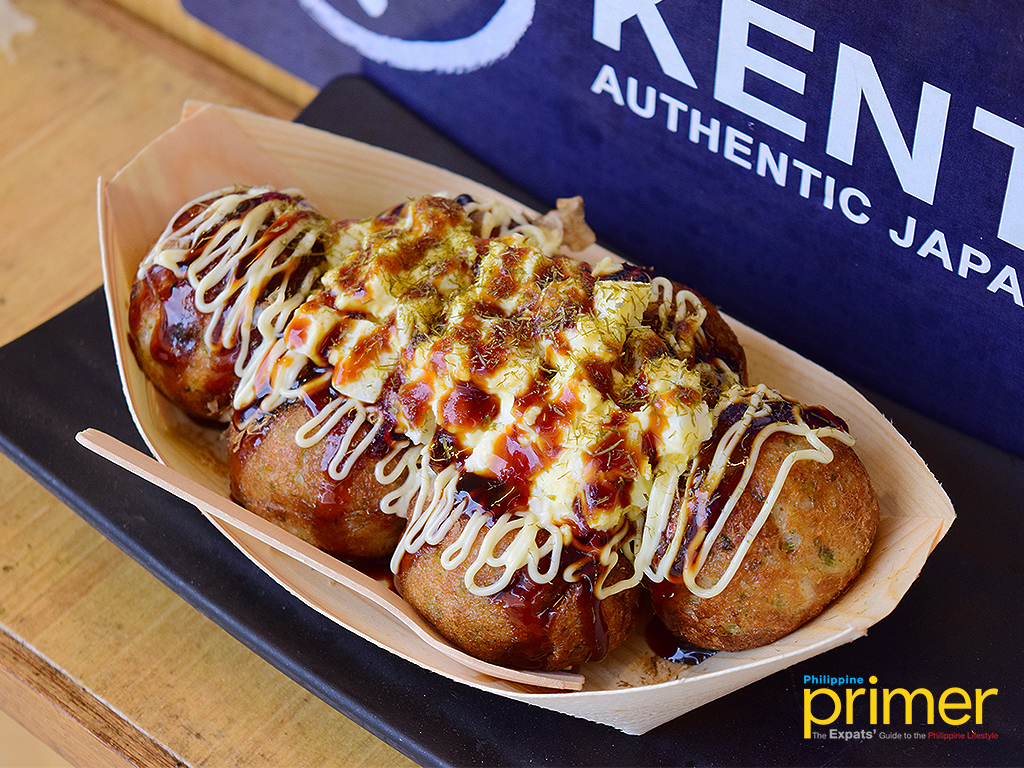 Teritama (Php 188)
Another thing to try on their menu would be the Ponzumansi, which uses an Oroshi Ponzu sauce that has a tangy taste, mixed with grated radish. Topped with green onion and katsuobushi, Yuzumansi may totally be your next favorite dish as you squeeze calamansi on top to get the best citrus flavor.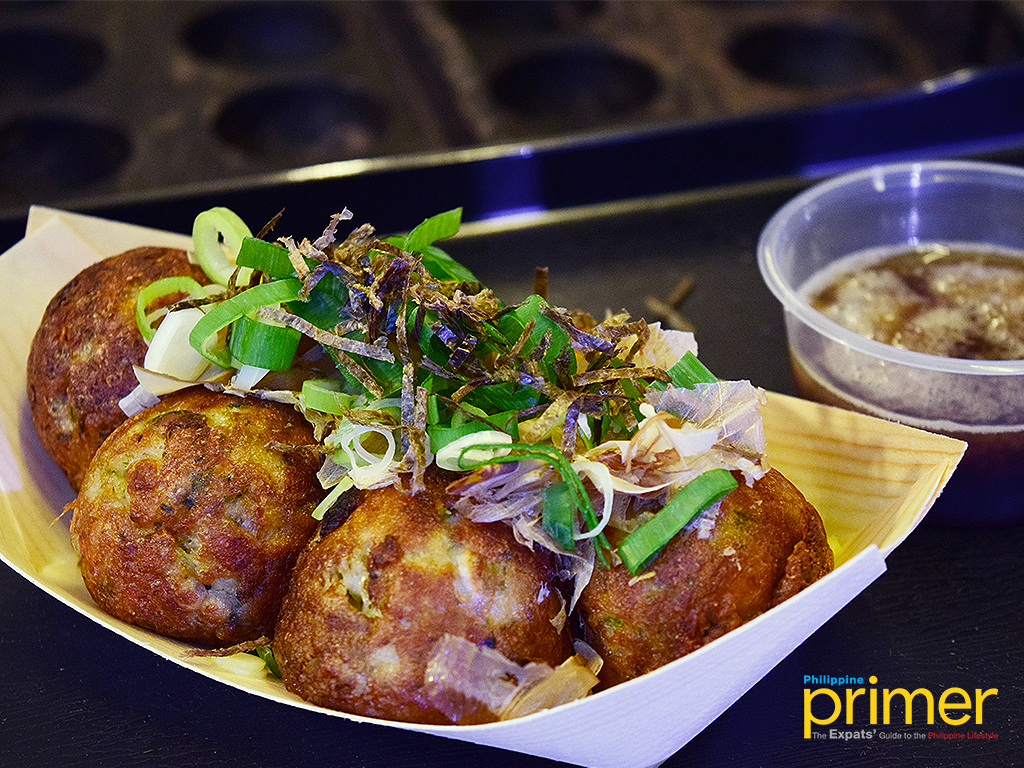 Ponzumansi (Php 188)
Kentako is usually at the Greenfield Weekend Market from 4 pm every Saturdays. Get updates on where they'll be putting up a stall next by subscribing to their social media accounts!
---
This also appears in the February 2018 issue of Philippine Primer Japanese Magazine.
Store Information
Greenfield Weekend Market, Greenfield District, Mayflower St., Mandaluyong City
No contact number available
4 pm to 12 am every Saturday