LIST: 5 Chinese Restaurants in Makati Serving Spicy Hotpot to Warm You Up on a Rainy Day
Let's face it. Sometimes, it's just not enough to have a hot bowl of soup during a rainy weather. You need to add that extra bit of chili to spice up your food and make your mouth water with delectable heat.
So, if you're looking for some of the best hot pot restaurants serving the Szechuan-style hot pot soups characterized by strong and spicy flavors, here are five Chinese restaurants in Makati that you might want to visit!
Spicy Hero Hotpot
If you're craving for spicy soup and you happen to be near Salcedo Village in Makati, we know a hot pot restaurant with a reputation for delicious food and spicy offerings!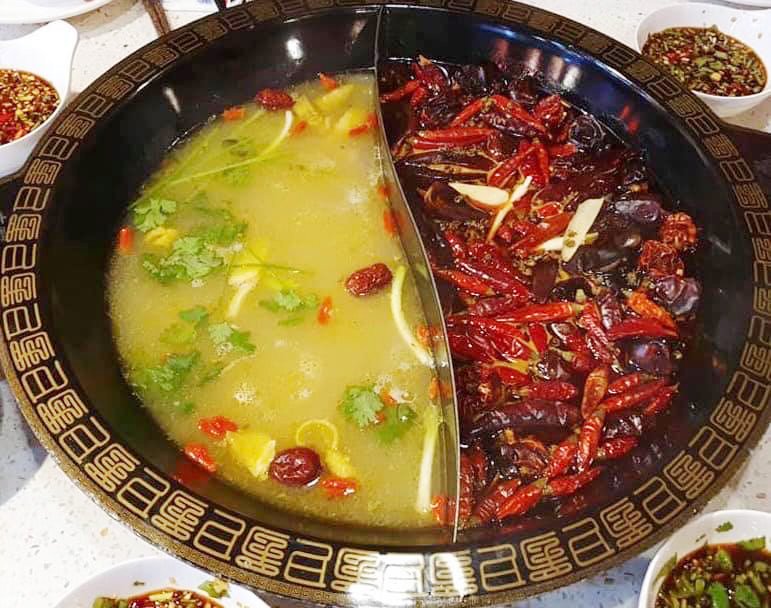 IMAGE from Spicy Hero Hot Pot's Facebook page
Spicy Hero Hot Pot serves several kinds of spicy soups that will make your mouth water for more. However, those who are not fond of that bite on your tongue would be delighted to know that they also offer white hotpot soup that you can enjoy with high-quality ingredients like their Australian beef.
Of course, vegetables, seafood, and meat balls are also available for you to try during one of your hot pot cravings.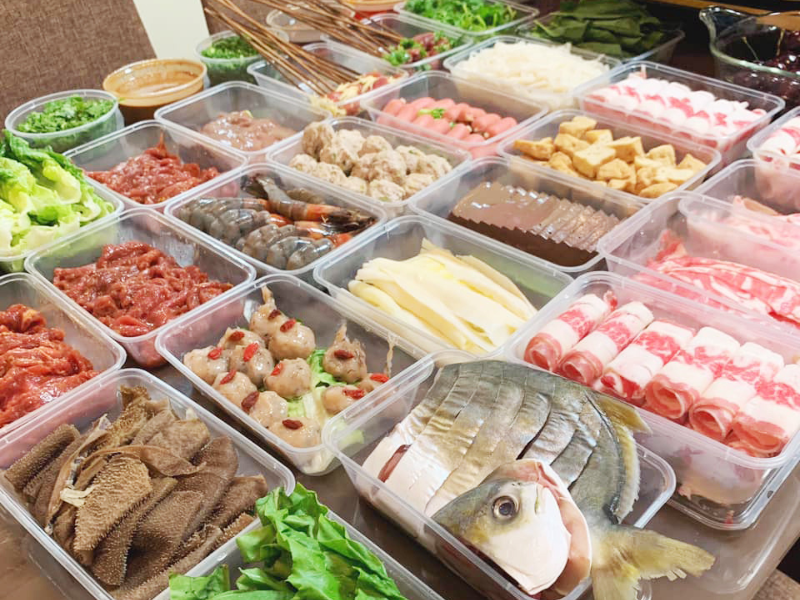 IMAGE from Spicy Hero Hot Pot
You can visit them at G/F Building, Salcedo Village, 139 H.V. Dela Costa, Street, Makati City from 12:00 p.m. to 1:00 a.m. to try their spicy offerings.
A1 Premium Shabu-Shabu
Whether you want a hint of spice or you just want to savor the flavors of original hot pot, A1 Premium Shabu-Shabu can be your best bet. In addition to the ever spicy and delicious Szechuan-style hot pot soup, the restaurant offers a total of six soups, including beef and pork soup, perfect for those who can't stand the heat of the spicy ones.
While you can order individual servings of each ingredient, A1 Premium Shabu-Shabu also offers a set menu for one person, including the ShaoXing Beef Set (Php 780), Angus Beef Set (Php 1,050), Seafood Set (Php 1,080), and nine other sets that you can enjoy on your own.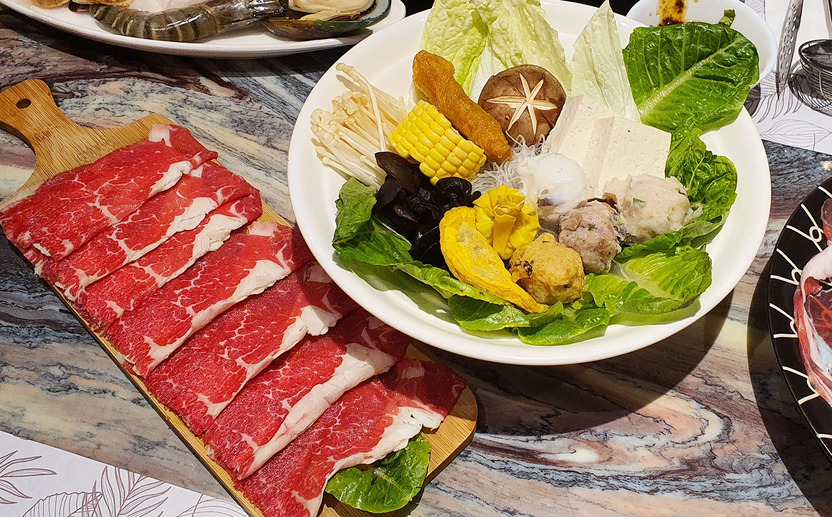 ShaoXing Beef Set (PhP 780) / IMAGE from Philippine Primer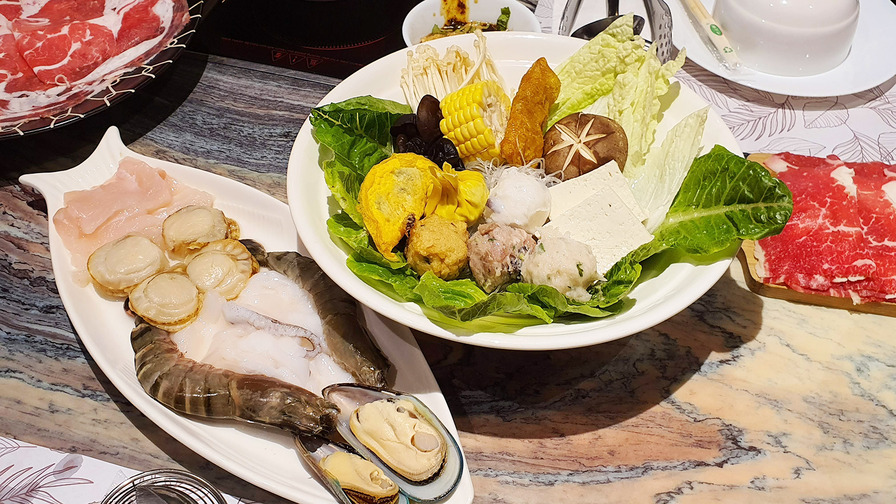 Seafood Set (Php 1,080) / IMAGE from Philippine Primer
Pro Tip: A1 Premium Shabu-Shabu slashes Php 200 off your chosen set menu when you dine in during lunch time, so head on to their restaurant located at 2/F, Greenbelt 3, Esperanza Street corner Makati Avenue, Ayala Center, Makati City! 
88 Hotpot
If you can't get enough of the spice and want to eat-all-you-can, 88 Hotpot in King's Court might be your dream hot pot restaurant. 88 Hotpot lets you enjoy two hours of all-you-can-eat goodness for only Php 788+ from Monday to Thursday and Php 888+ from Friday to Sunday!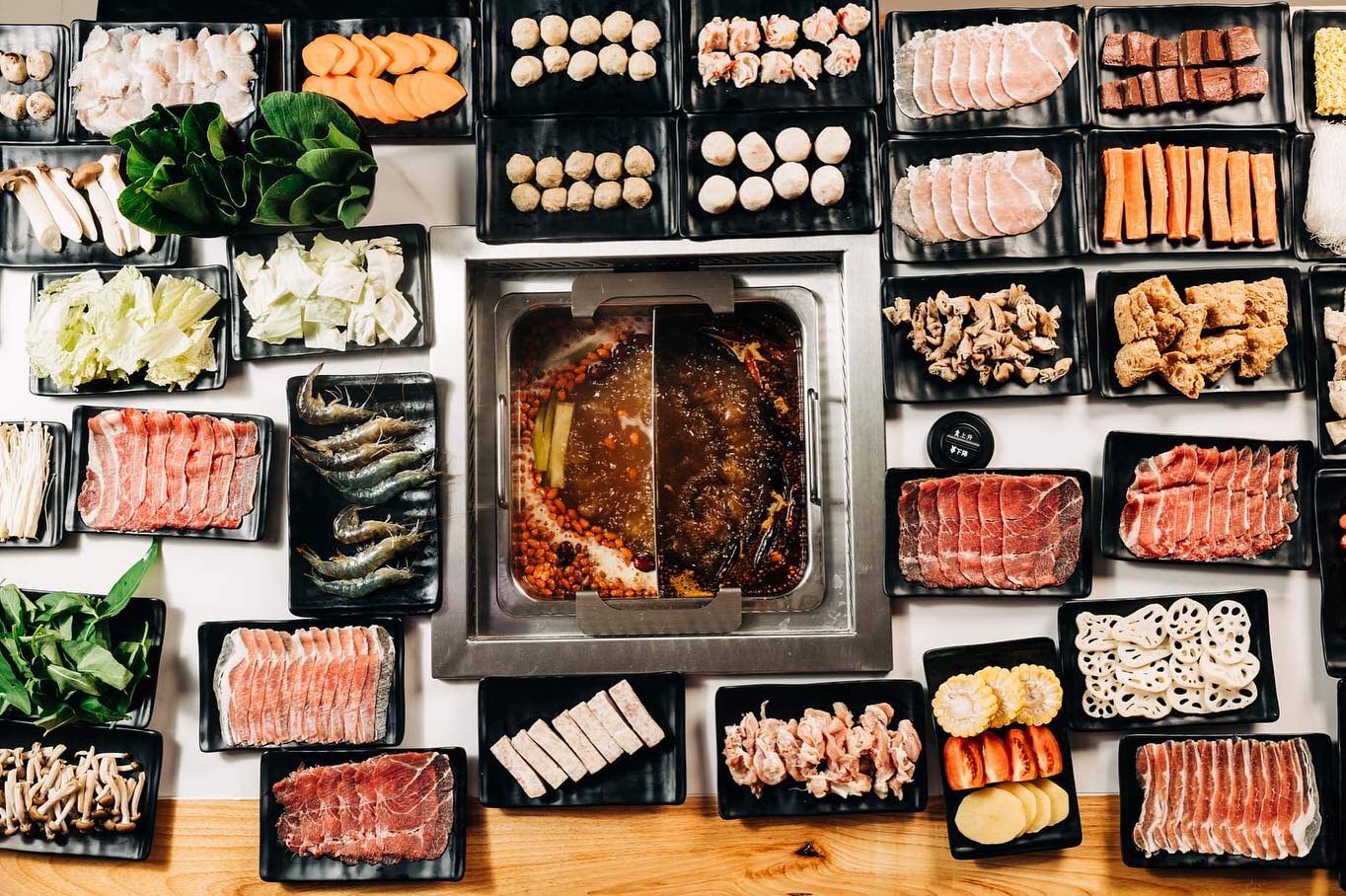 IMAGE from 88 Hotpot's Facebook page
For lovers of spice and everything nice, you can treat yourself to a variety of soup base like the Mala or Spicy Sze Chuan) which can be "very spicy". Don't fret, however, because they also have satay, mushroom, and classic soup bases for those not fond of the spice.
You can also enjoy a wide variety of ingredients such as shrimp, beef, pork, meatballs, vegetables, and many more. Just remember, leftovers are strictly prohibited.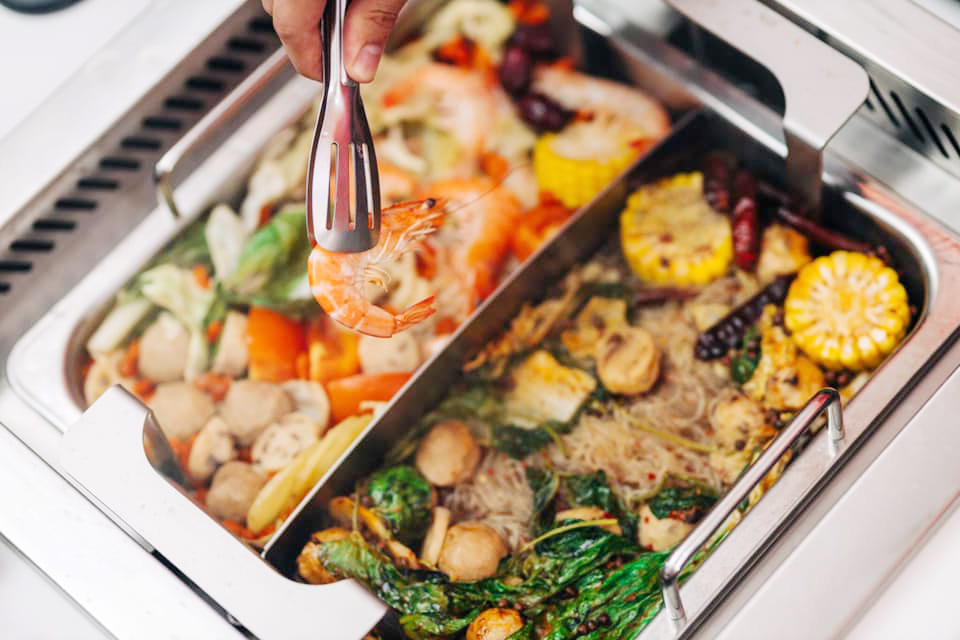 IMAGE from 88 Hotpot
88 Hotpot inside King's Court Building 1, Chino Roces, Makati City and is just a five-minute walk from Little Tokyo. You may visit them from 11:00 a.m. to 11:00 p.m. 
Jiang Nan Hotpot
Red Oil soup and Yuan Yang hot pot soup that resemble a yin and yang of hot pot goodness are just two of the must-tries at Jiang Nan Hotpot in Brgy. Bel-Air, Makati City.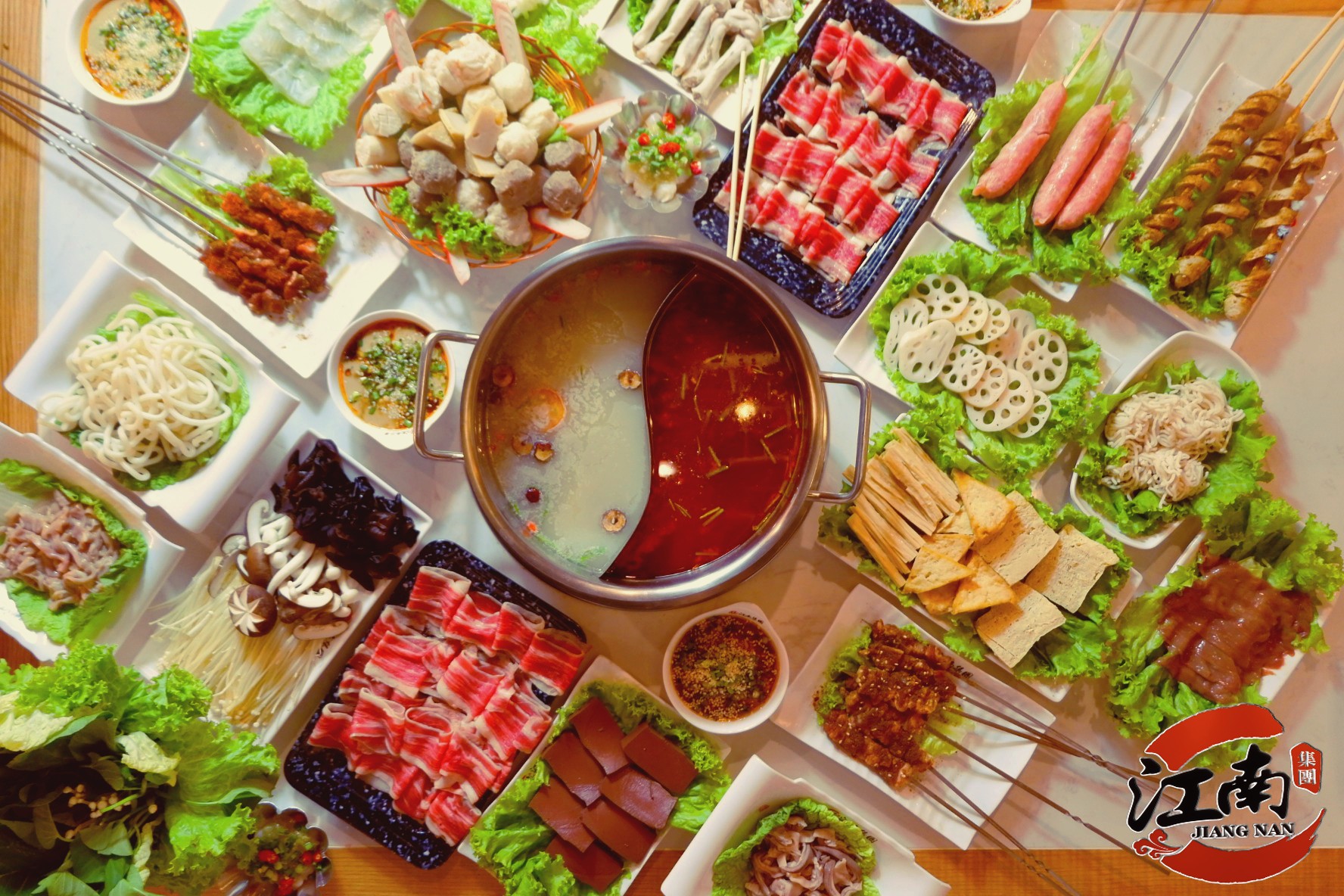 IMAGE from Jiang Nan Hotpot's Facebook page
Sauces, on the other, hand can be freely chosen from a wide variety of condiments at the sauce bar. Sauces like the Jiang Nan Signature that comes in original, spicy greens, emerald aroma, and XO special can be refilled freely. You may also add peanut or seafood sauce if you'd like.
A variety of meats are also available including beef, pork, as well as a few seafood dishes, making the restaurant a great pit stop for authentic Chinese cuisine!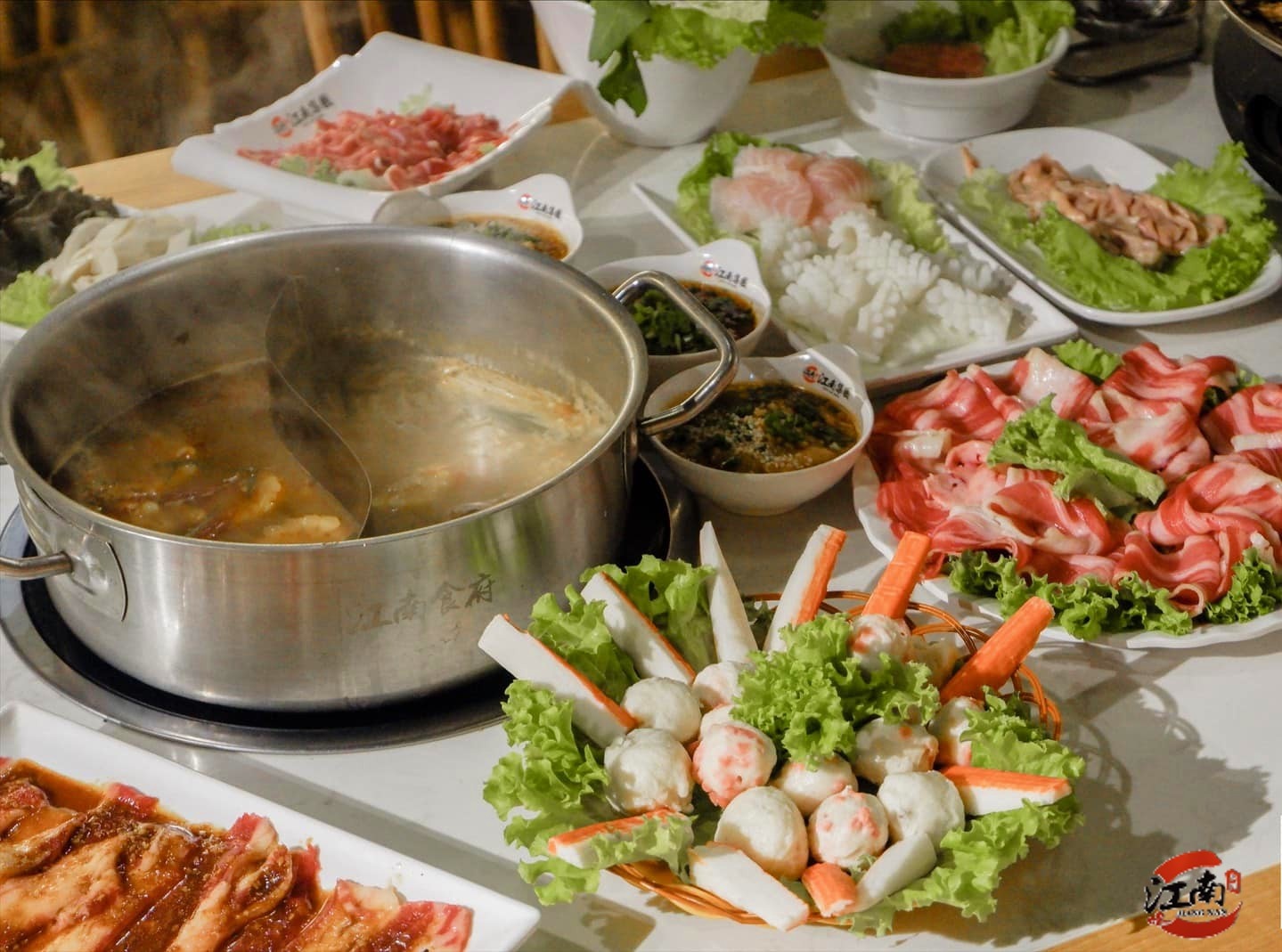 IMAGE from Jiang Nan Hotpot
Pro Tip: Unlimited hotpots are available in its Makati branch for Php 599 during Monday to Thursday and Php 699 from Friday to Sunday and holidays. To enjoy an excellent Chinese hotpot menu, visit Jiang Nan Hotpot at 223 Nicanor Garcia Street, Bel-Air, Makati City. They are open from 11:00 a.m. to 2:00 p.m.
Tien Tien Hot Pot
Offering the same great taste since 1990, Tien Tien Hot Pot is your everyday favorite Chinese restaurant in Makati City. It is popular among businessmen and families who would like a taste of authentic Chinese cuisine, supervised by its very own Hong Kong head chef.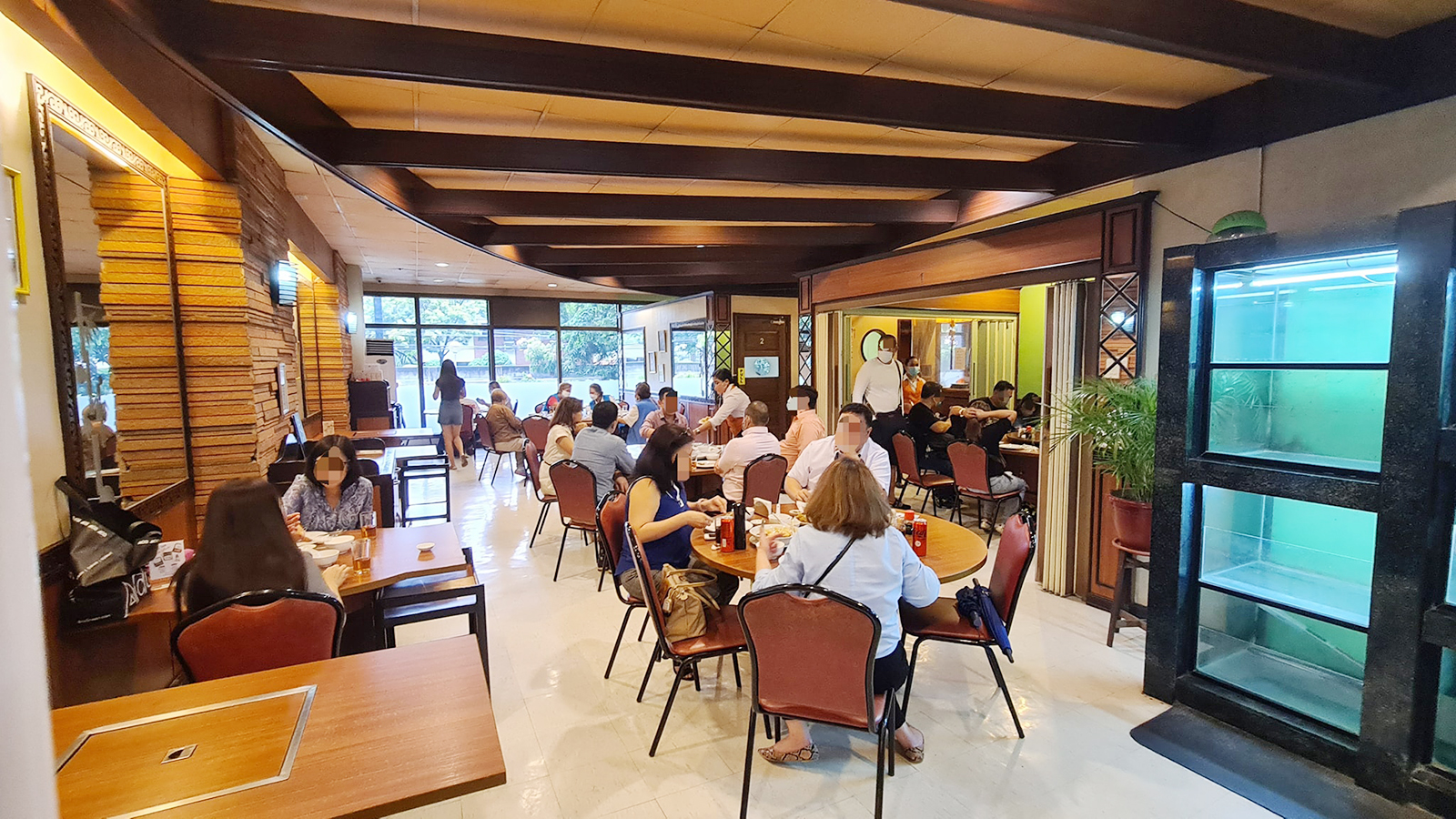 IMAGE from Tien Tien Hot Pot
Their hot pot soups, which are available in plain, satay, coriander, and more, can be adjusted to your liking by adding garlic, chili peppers, green onions, and other condiments. A la carte dishes such as sweet-and-sour pork, spareribs, and noodles are also available.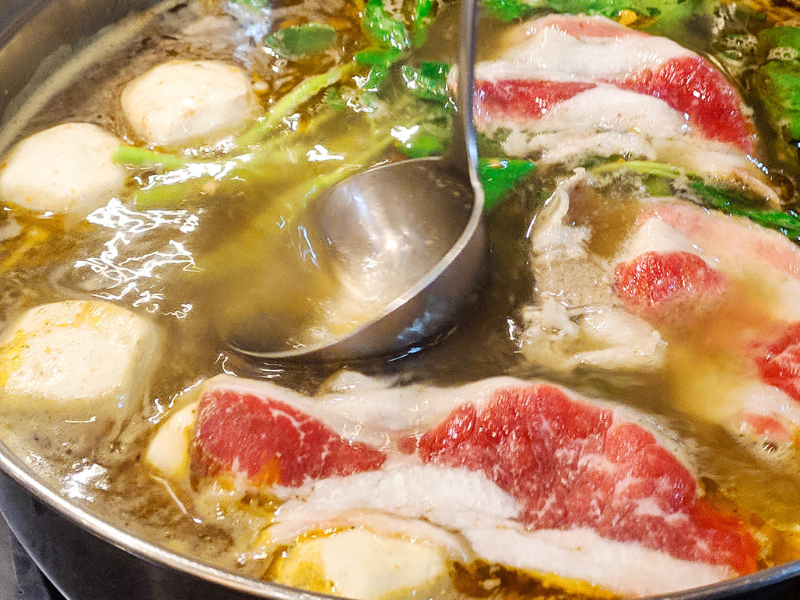 IMAGE from Tien Tien Hot Pot
What's more, this restaurant also offers delivery service, so if you're stuck at home during a rainy day and cannot go to their restaurant at the ground floor of Atrium Building, you may call them at (02) 8844-6586 or 0977-442-3593.
Pro Tip: For spicy food lovers, don't be discouraged when you haven't found spicy soup on their menu. Ask Tien Tien Hot Pot's servers for their mala broth, a Szechuan-style spicy broth to satisfy your cravings for literal "hot" pot special. 
So, which among these Chinese hot pot restaurants would you like to try? Share them with us and rate their spice levels!
---
Featured image from Jiang Nan Hotpot
Store Information