Elbert's Steak Room: Salcedo Village's Most Popular Steakhouse
There's a shop in Salcedo that's existed for over 10 years that's been very popular and that is Elbert's Steak Room.
Double Gold Striploin with Truffle Mashed Potatoes (Php 3,800)
Marked by a red door at the third floor of Sagittarius III, Elbert's Steak Room has been one of Salcedo's most popular steakhouses that managed to keep their buzz under wraps for years. They specialize in prime-grade, USDA-certified premium meats which the owner, Mr. Elbert Cuenca, loves.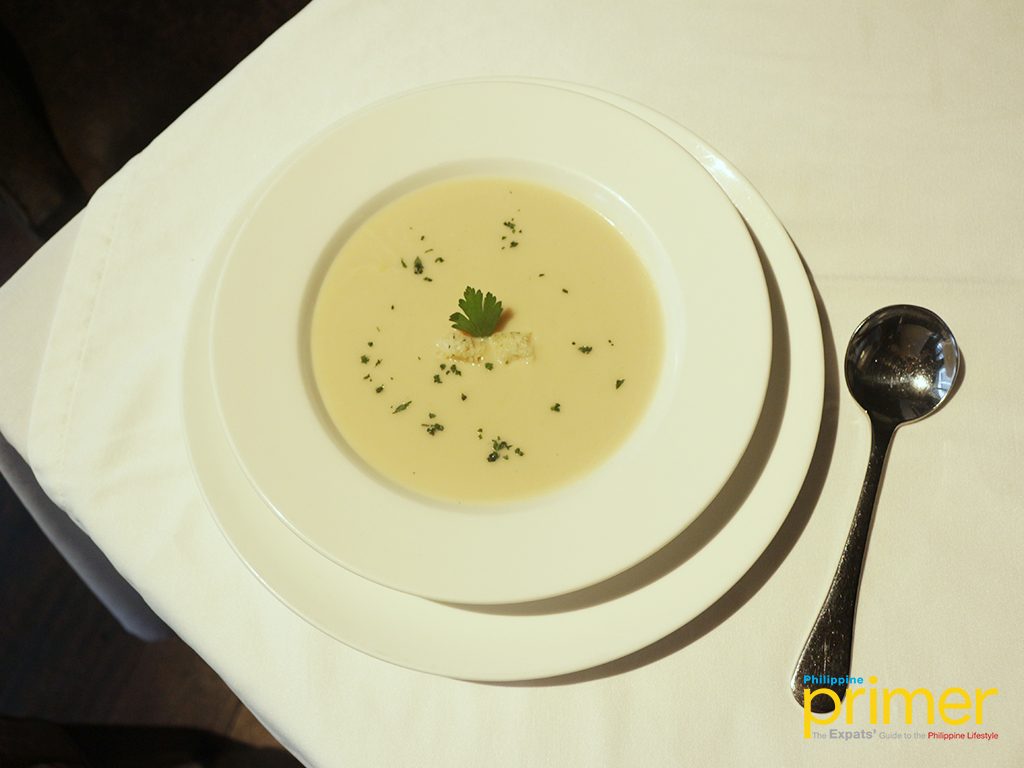 Cream of Cauliflower
These steaks are cooked to a perfect medium rare and served with some of the best side dishes and sauces you can find. Regulars, though, prefer not to touch the sauce as steak is best enjoyed by itself.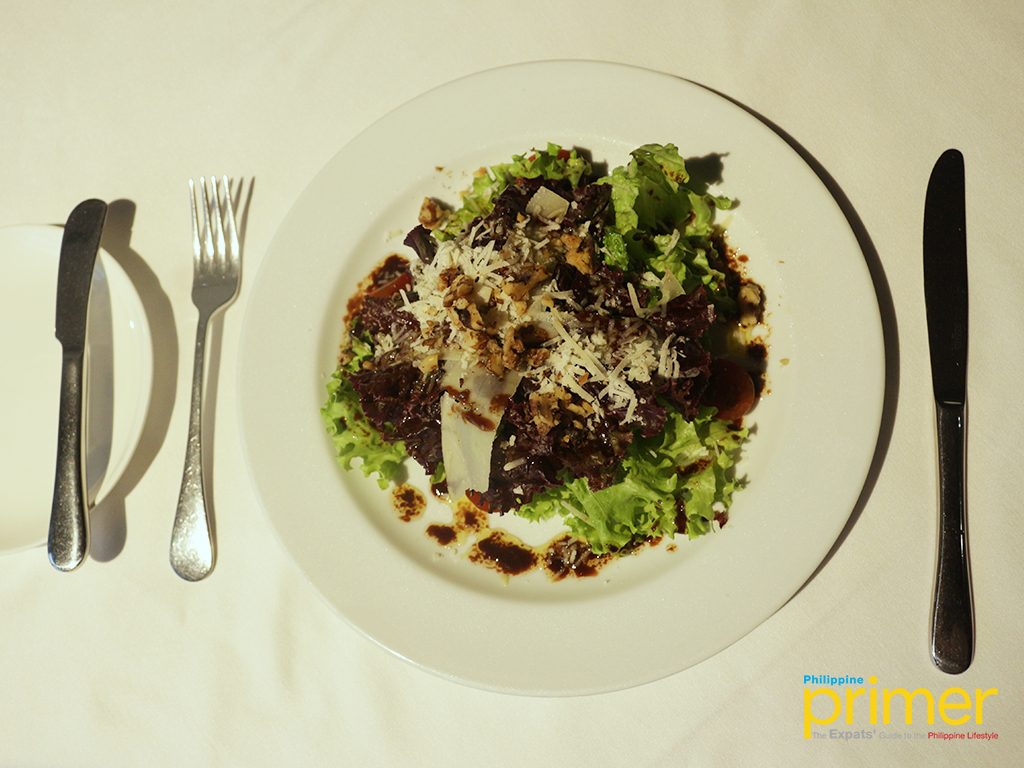 Green Salad with Balsamic Cream, Parmigiano Cheese and Walnuts
If you come to Elbert's for dinner, you'll be getting their soup of the day as well as a salad. The price will vary depending on the steak you'll order. You can also choose one side dish for your steak.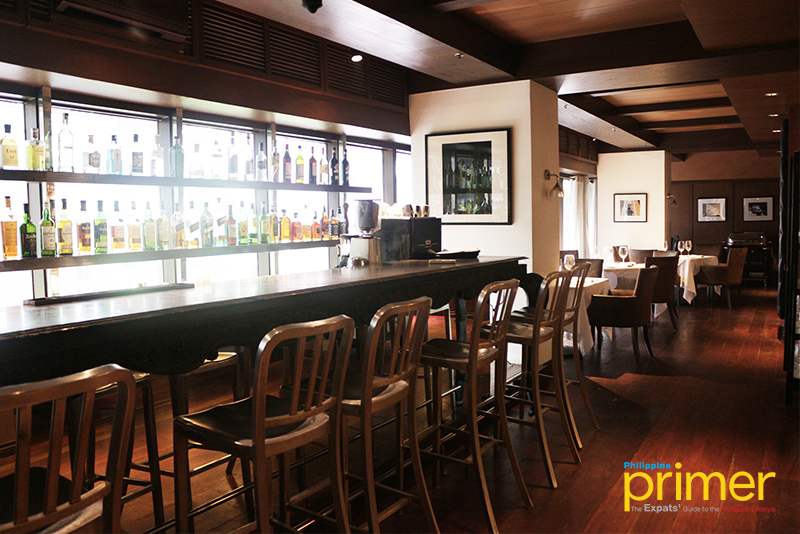 One of the choices available is the Double Gold Striploin (Php 3,800). If you want some carbs with your steak, a good choice would be their Truffle Mashed Potatoes. The place doesn't mess with their truffle knowing less is more. The smell and taste of the mushroom are subtle but enough to complement the potatoes.
COUPLE'S TABLE. It's also ideal for dates, thanks to this table exclusively for two.
It's a casually elegant restaurant that's sure to make your dinners more interesting. If you have a group coming in for a big celebration or meeting, there's the 14-seater Riedel room, one of only two in the world.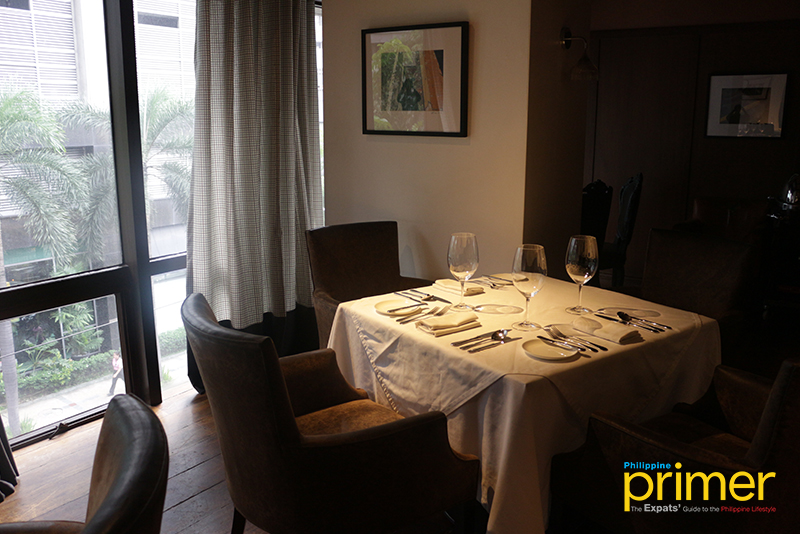 You can find Elbert's Steak Room at 3/F, Sagittarius Building III, 111 H.V. de la Costa St., Salcedo Village, Makati City. They're open for lunch from Monday to Friday, from 11:30 a.m. – 2:30 p.m., and dinner from Monday to Saturday, 6:30 p.m. onwards. Reservations are highly encouraged; call 02-519-8665, 02-339-3363, or 0917-529-9392.

3/F, Sagittarius Building III, 111 H.V. dela Costa St., Salcedo Village, Makati City

02-519-8665 / 02-339-3363

Lunch: Monday to Friday, 11:30 am – 2:30 pm | Dinner: Monday to Saturday, 6:30 pm onwards