78-45-33 in Salcedo Village, Makati: A Modern Yet Old-Fashioned Jazz Kissaten
While in Makati, we found a sleek Jazz bar hidden along the streets of Salcedo Village called the 78-45-33.
A Modern Yet Old-Fashioned Jazz Kissaten
It was World War 2 when Japan went fairly poor since losing the battle. People couldn't really afford to have their own sound systems at home. They would then go to coffee shops that had a sound system in order to listen to music. That trend progressed all the way until now and is what they call a "Jazzkissaten," or a coffee shop that plays good music.
Similar to that was 78-45-33. 
The sleek bachelor's pad interior of 78-45-33
A '70s Bachelor Pad
A mature counterpart of 78-53-86 also known as the Whiteplains in Quezon City, 78-45-33 is a collaboration between the love for audio equipment and a concept of a Jazz bar. Back in 2017, owners Mr. Tonyboy De Leon and his cousin Mr. Jay Amante built what's like an extension of their living room or a bachelor pad with just an intention to listen to Mr. Tonyboy's collection of vinyl records.
It started out with just a black sofa and a door that was built back in 1974. From there, the idea of the '70s bachelor pad was born.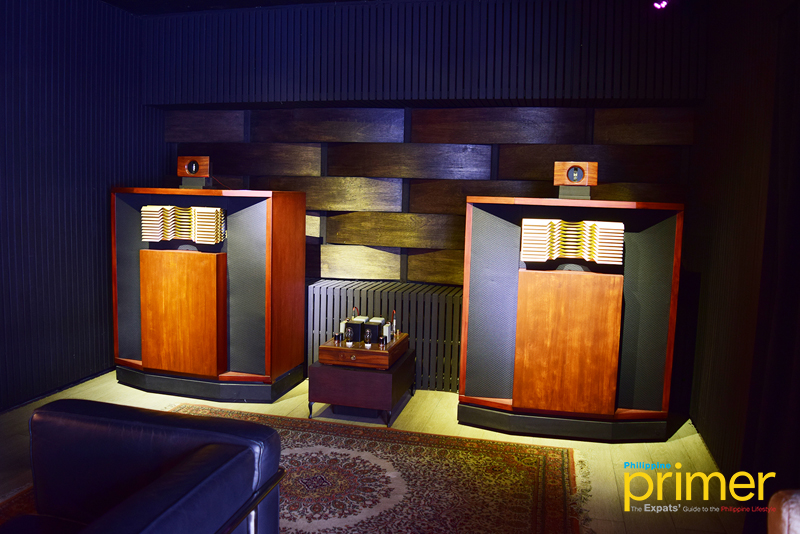 The iconic speakers which Mr. Tonyboy bought around 6 to 7 years ago
The first thing that you'll probably notice when you first enter the bar would be the large speakers placed at the far end wall of the bar. These speakers were actually built in the late 60s and were constant winners of Audio festivals back in the days. From the first owner, Mr. Anghel Lopez, to Mr. Jhonny Cruz and now, Mr. Tonyboy, the speakers were passed down from different generations and were still, perfectly playing up until now.
Apart from the iconic speakers placed inside the bar, the collection of vinyl records placed on top of the wine set is the main focus of this bar. If you think you've had enough of vinyl bars, 78-45-33 is a little more serious than other jazz bars around the metro. Here, you'll get to relax with quality Jazz music, dimmed lights, and a glass of wine or cocktails in hand.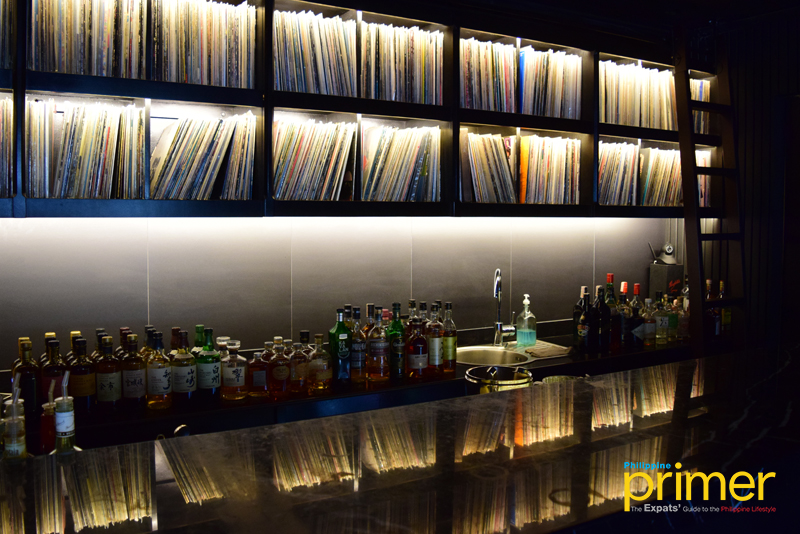 Personal collections of Mr. Tonyboy, the vinyl records come with genres like disco new wave, OPM, and jazz
The good thing about 78-45-33 is that you don't have to spend much to feel the old school vinyl and jazz vibe. Everything is simple here in this bar. For Php 400, you'll have a taste of their best-selling drinks like the Classic Dry Martini and their signature drink, In A Silent Way while chilling in this Instagram-worthy bar.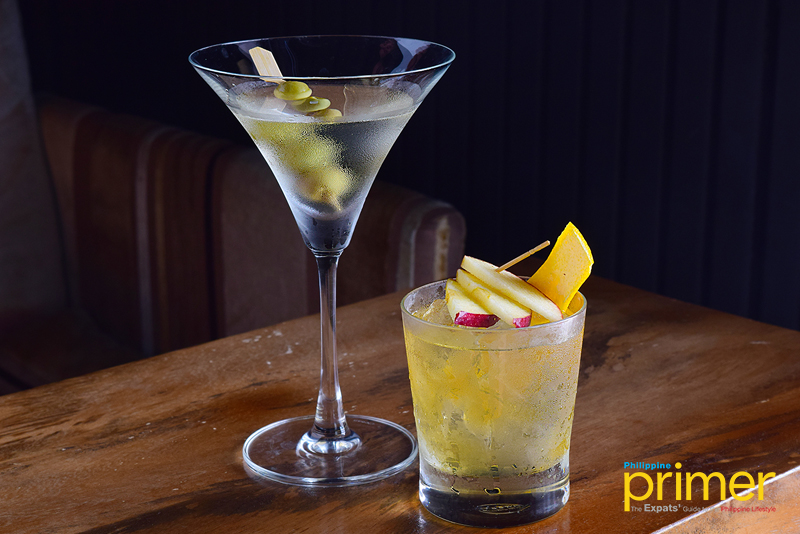 Classic Dry Martini – Php 400 and In A Silent Way – Php 400
To cap it off, once and for all, what does 78-45-33 actually mean? Well, for non-millennials out there, you might be familiar with these numbers as these three are the speeds of a turntable – a revolving plate playing a phonograph record. It's definitely a modern yet old-fashioned bar that's a little bit more mature and serious.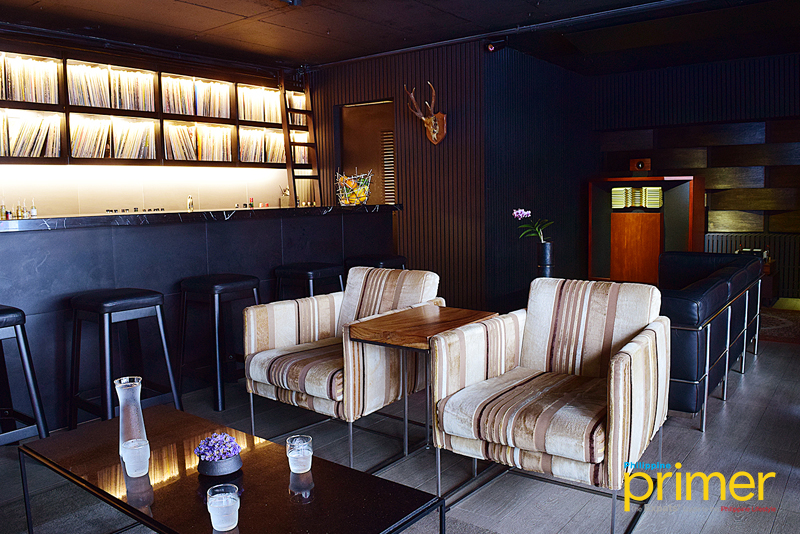 Lights are down inside the bar and just the natural light from the big glass
A hidden place for every audiophile out there, 78-45-33 is open daily every 4:00 p.m to 1:00 a.m. So if you're searching for a peaceful night out, you can visit them at 78-45-33, LPL Mansion, San Agustin St, Makati City, tucked just beside a barbershop.
For more inquiries, you can call them at 0920 927 6436. For more updates, you can like their Facebook page at 784533SalcedoVillage.
---
This first appeared on Philippine Primer Japanese Magazine's October 2018 issue.
General Information
78-45-33, LPL Mansion, San Agustin St, Makati City
02-819-9297
0920 927 6436
4:00 p.m to 1:00 a.m
White Plains West 42 Katipunan Avenue White Plains Quezon City
(02) 819 9297