Overdoughs in Makati: Daily dose of douhgnuts
Inside Century City Mall in Makati City is a stall that is less than ordinary. Overdoughs is one of Caravan Food Group's creations the other one being Elait, that serves rolled ice cream.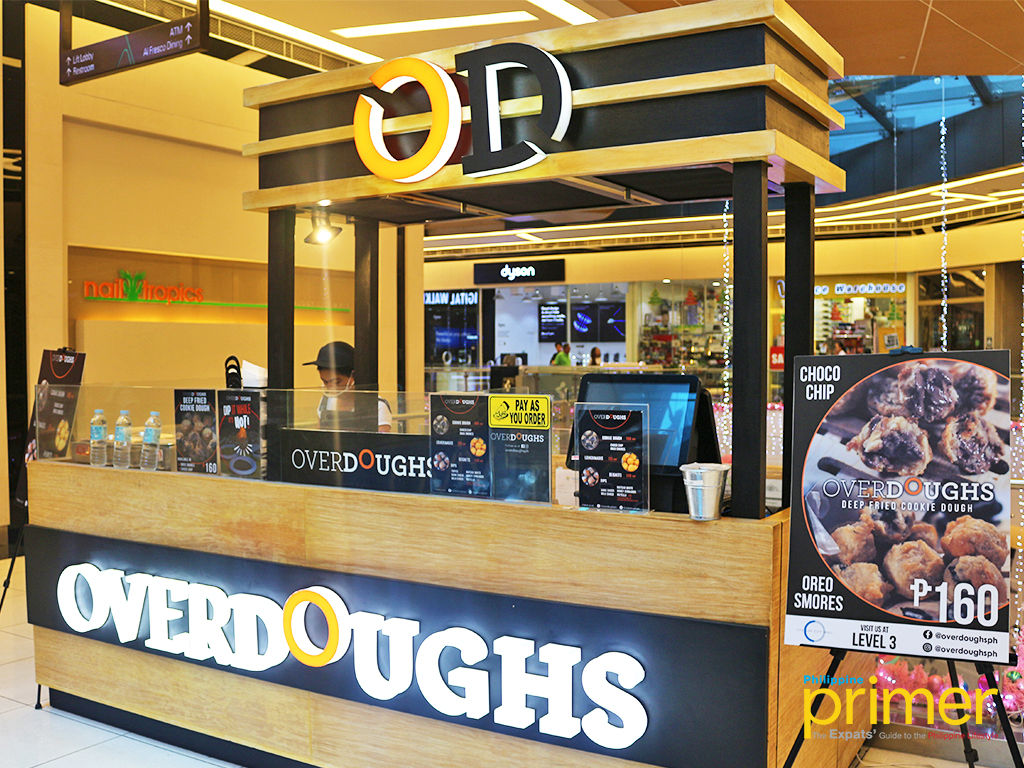 From the name itself, Overdoughs serves doughnut, only lavish and delectable ones. Let your taste buds travel to New Orleans with their bite-sized beignets (Php 120). It's a common street snack in New Orleans: square shaped doughnuts fried to perfection and dusted with powdered sugar.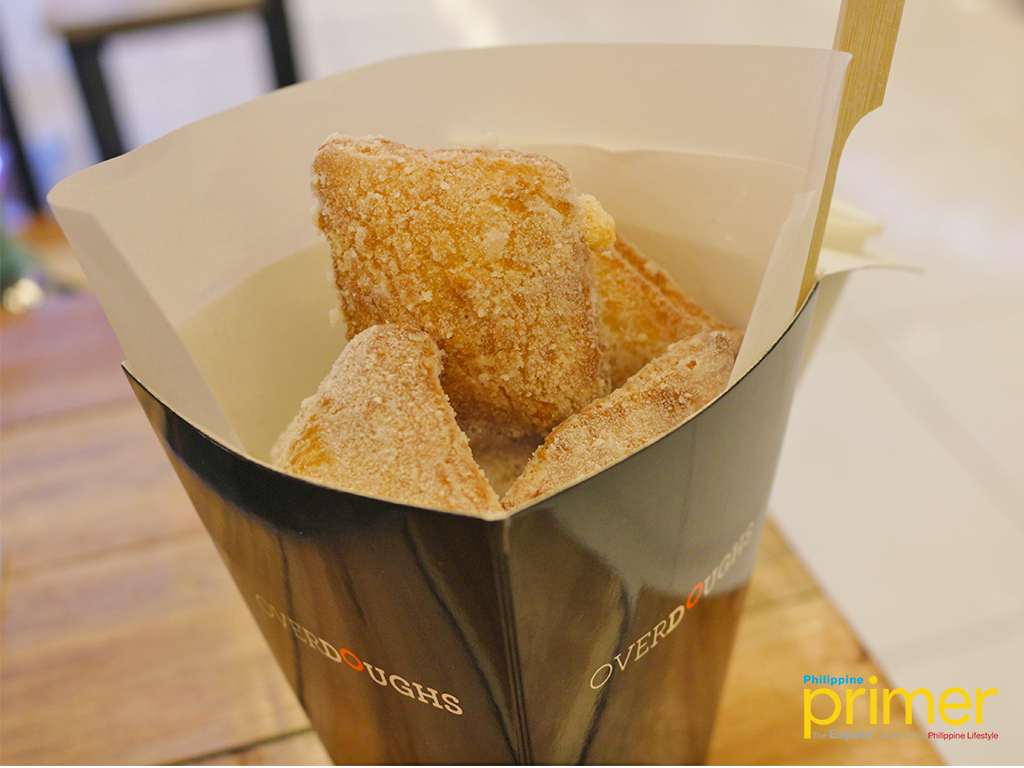 Beignet (Php 120), additional (Php 20 for dips) Toffee, Dark Choco, Matcha White, Honey Cinnamon, and Nutella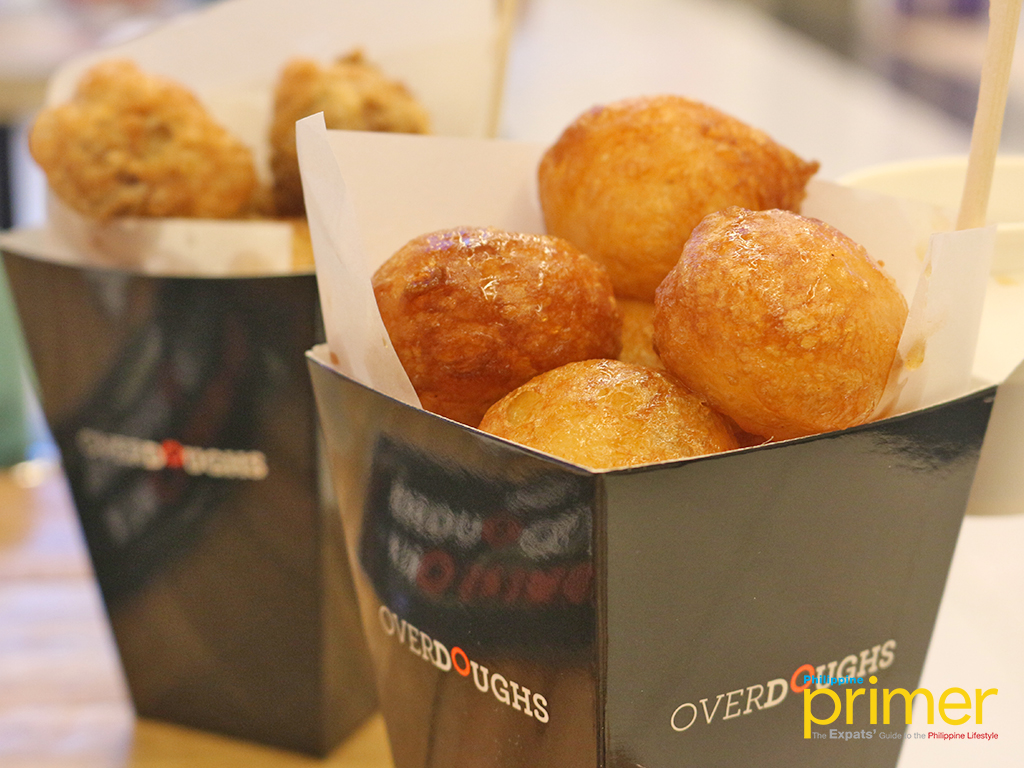 Loukoumades (Php 120)
If you're looking for something new to try, order the loukoumades (Php 120). Originally from Greece, these are bite-sized fried doughnuts. What makes them different from the other doughnuts is how they're made. They start out in liquid form that is then fried to create small balls. Once cooked, they are coated with hot honey. Loukoumades are airy, soft, and chewy on the inside.
A favorite snack all over the world is cookie doughs, cooked or uncooked. Overdoughs puts a twist on it and fries it to a crisp, golden brown. You can choose between their two flavors: Choco Chip or Oreo Smores (Php 160). If you're into both flavors then you can merge the two and create a sweet and flavorful concoction.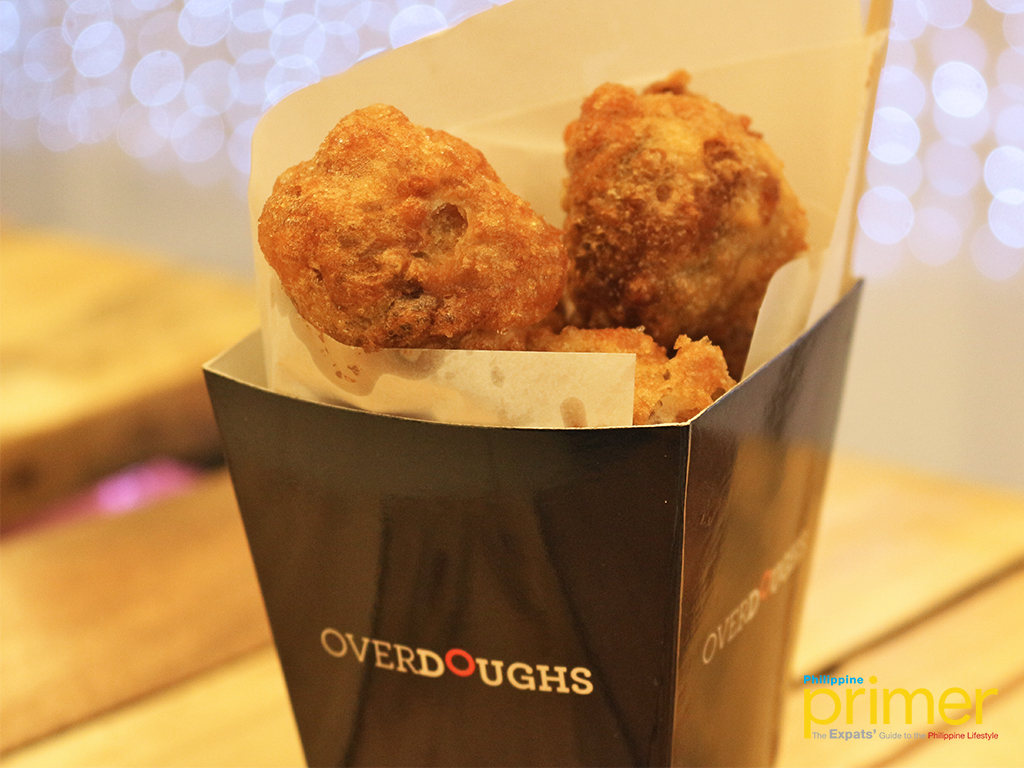 Cookie Dough (Php 160) Oreo Smores and Choco Chip
Aside from the doughnuts that they serve, Caravan aims to help and give back to the community by hiring people with disability (PWD), and Overdoughs is their way of helping by hiring people with autism. Caravan believes that these disabilities aren't a hindrance to work and grow as a professional.
Watch out for their promo, as Overdoughs gives away movie tickets to people who order their doughnuts. We're also looking forward to the new dips they're working on for next year. You can find Overdoughs branches at Ayala Malls the 30th and S'Maison.
General Information
3/F Century City Mall, Kalayaan Avenue, Makati City
11:00 am to 9:00 pm (mall hours)
Cash only