Makati's Akitaya and their Delicious Japanese Curries
Akita is a prefecture in mountainous northern Japan and the one way to experience it here is through Akitaya Japanese Restaurant. For 18 years, Akitaya has been in Legaspi Village and they offer a number of curry dishes too!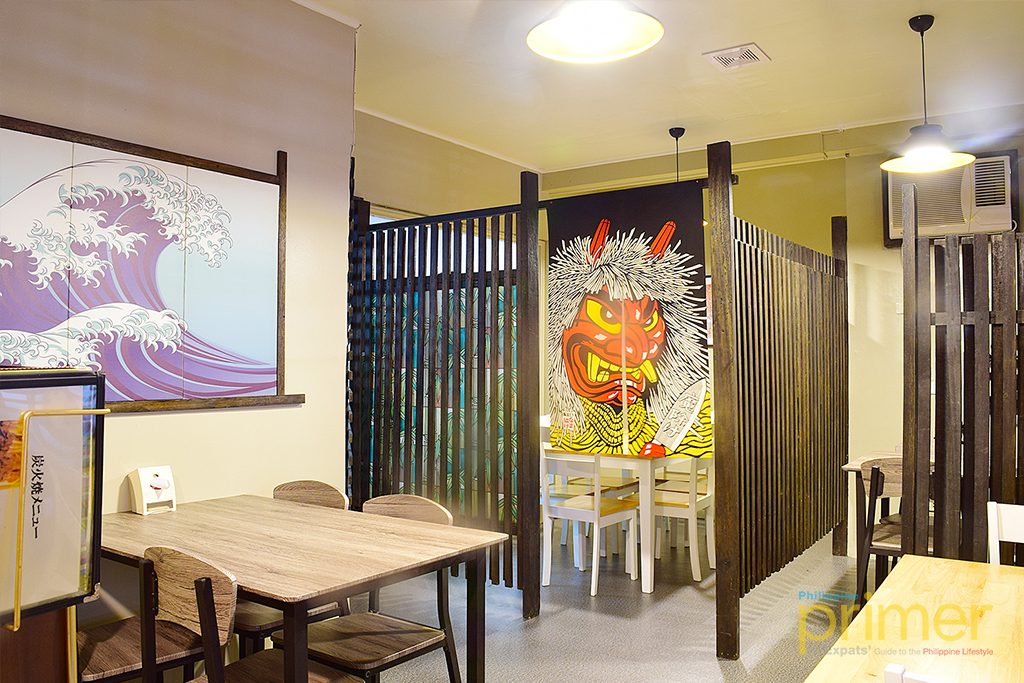 The restaurant's owner, who hails from Akita Prefecture, is sure that the dishes they serve, i.e. Akita's specialties, cannot be found in other Japanese restaurants. Some of these specialties are the tonburi, an edible seed that is similar to caviar; kiritanpo or fried rice on skewers, and the hatahata, a Japanese sandfish which also happens to be the prefectural fish of Akita.
Also read: Akitaya Japanese Restaurant in Makati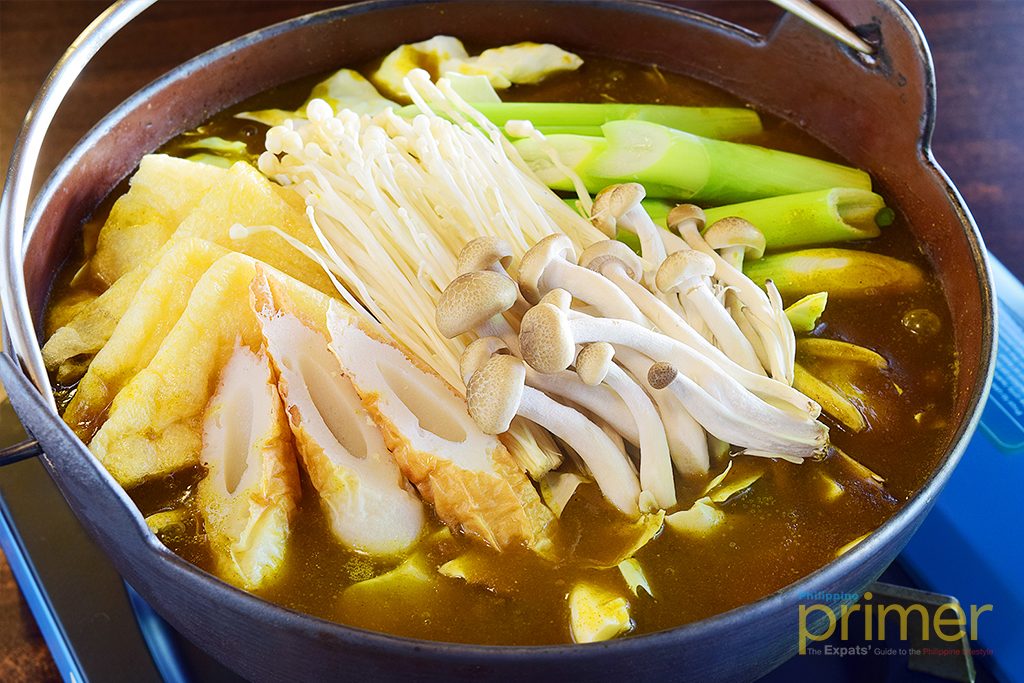 Nabe is a Japanese hot pot dish and this Curry Chanko Nabe (Php 1,100) is served fresh on your table.
For Akitaya's curries, the Curry Chanko Nabe (Php 1,100) is very popular. Raw ingredients are served with fish broth curry soup and cooked on a burner on the table.
Customers enjoy this cook-it-your-way service, especially with the restaurant-made tsumire or ground chicken meat formed loosely into ball shapes.
Curry Nanban Udon (Php 290)
Another popular dish is their curry nanban udon (Php 290) where thick and chewy udon are served in a thick curry-based soup, topped with sliced leeks.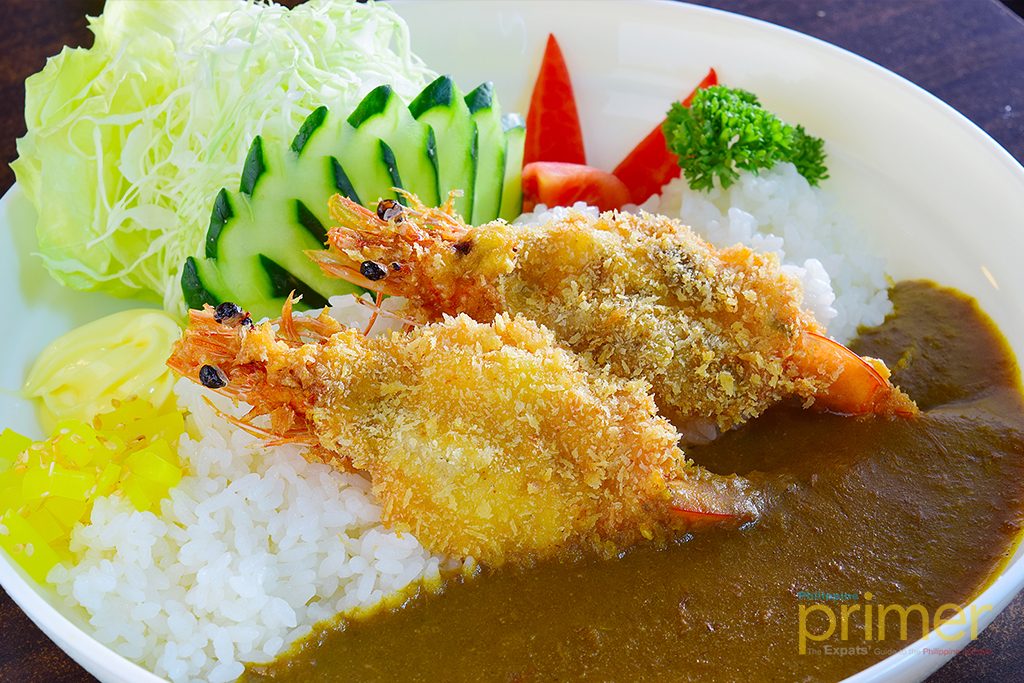 Akitaya's does not use tempura-style on their Ebi Furai Curry (Php 380)
Their curry rice dishes are also something worth a try, like their ebi furai curry (Php 380), made with breaded shrimp and topped with their own curry.
Akitaya's curry is made in-store using three types of spices and they let the curry rest in the freezer for a week to enhance the flavor. Most of their curry is cooked with a variety of fruits and vegetables pureed into a sauce.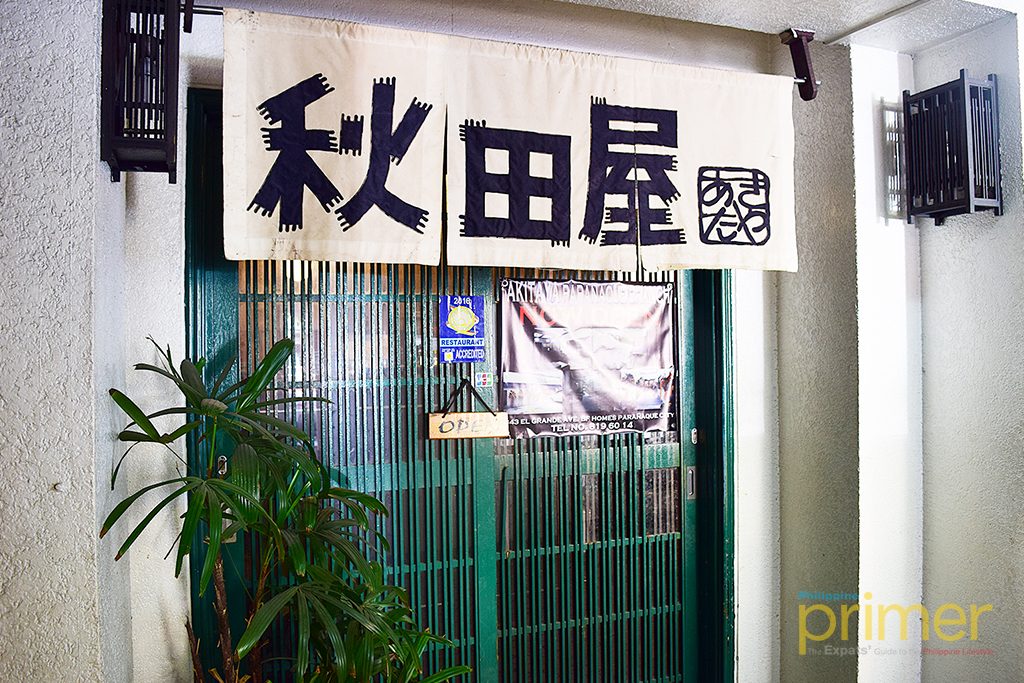 Entrance to Akitaya Japanese Restaurant
Visit Akitaya Japanese Restaurant in their newly opened branch in BF Homes too! Here in Makati, they are located at the Mile Long Bldg. along Amorsolo St., Legaspi Village.
---
This first appeared in Philippine Primer Japanese magazine's June 2018 issue.
General Information
U-148, G/F, Mile Long Bldg., Amorsolo St., Legaspi Village, Makati City
02-8813-7475
Lunch - 1:30 am to 2:15 pm; Dinner - 5:00 pm to 10:30 pm