Herald Suites' Coca Cafe in Makati Offers Western and Filipino Favorites
Inspired by flora and fauna, Herald Suites' Coca Cafe is the place to relax and indulge in sumptuous delights at any time of the day. 
Let its casual elegance and cozy ambiance invite you to a heart-warming and tummy-filling dining experience, reminding you of the distinct homemade Filipino flavors.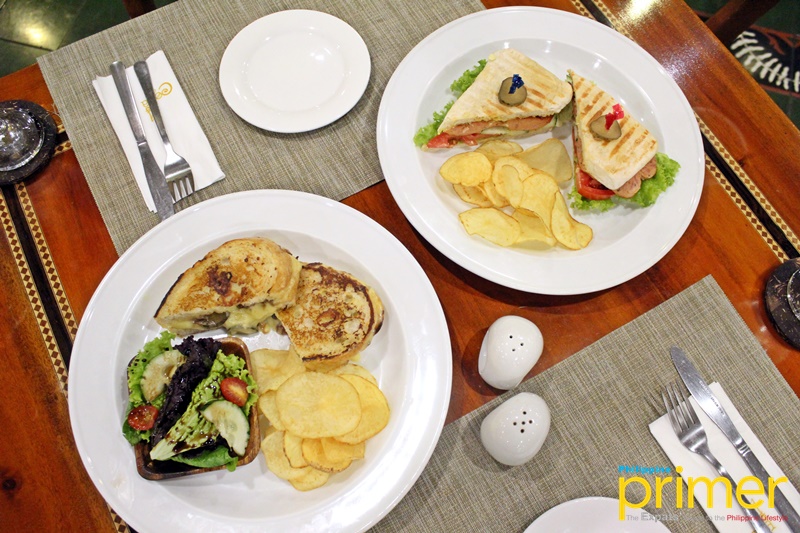 Complementing Herald Suites' combination of Filipino, Spanish, and Mediterranean interior design, Coca Cafe is filled with numerous floral paintings and drawings from a family of artists, the Blanco family.
Also read: Hatsu Hana Tei in Makati Embodies Spring Season with Fresh Japanese Meals
Adding to the antique vibe is their use of the Filipino signature tiles called Machuca, which adds an impressive accent dating back to the Spanish era.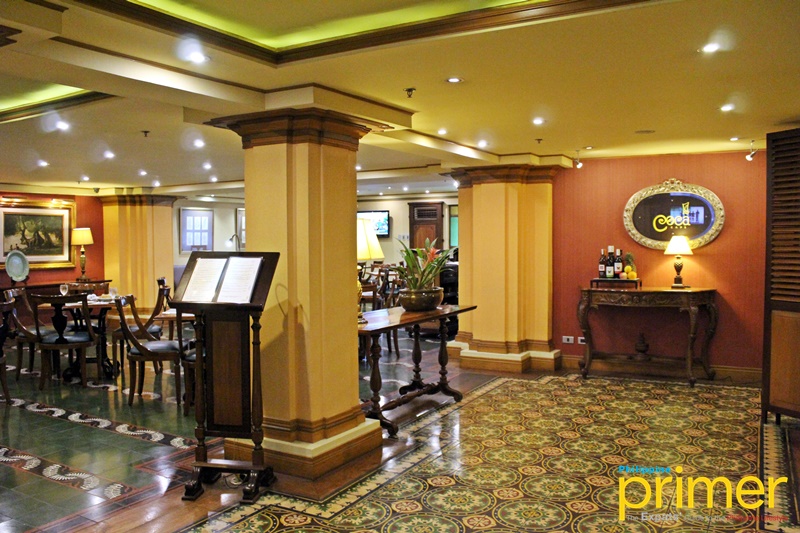 Coca Cafe in Herald Suites
As the in-house restaurant of Herald Suites, Coca Cafe is open to serve guests a variety of Western and Filipino cuisine from their entree. While most guests love the classic Filipino dishes for their lunch, you may also opt to get your brunch or afternoon snack here with their sandwich choices!
One of Coca Cafe's best selling sandwiches is the Hungarian Sausage Sandwich (Php 195) made with chunks of Hungarian sausage and vegetables stuffed in ciabatta bread. It is served with lightly salted thin potato chips.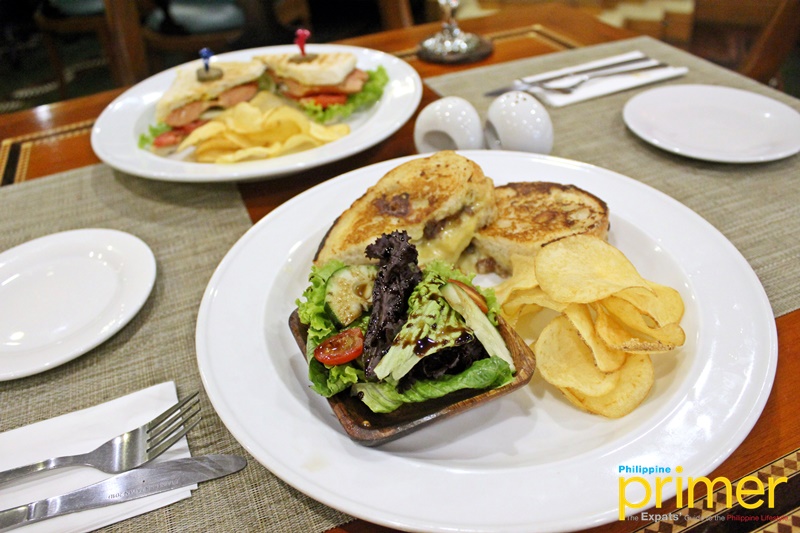 Hungarian Sausage Sandwich (Php 195)
Meanwhile, cheese lovers will surely love their Grilled Cheese Sandwich (Php 180) because of its oozing three-cheese melt made with mozzarella, cheddar cheese, and quick melt cheese, served with vegetable salad in balsamic vinegar on the side.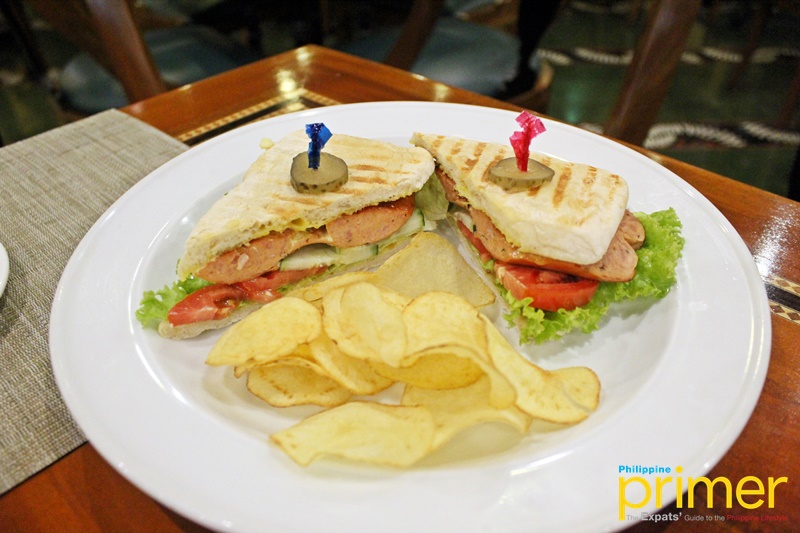 Grilled Cheese Sandwich (Php 180)
Coca Cafe is also a great place to hold business or casual meetings. It can seat up to 70 people and is open for breakfast, lunch, afternoon snacks, and dinner.
Also read: Kagura in Little Tokyo: Where to Get Best-Tasting Okonomiyaki
If you also happen to order food from Hatsu Hana Tei just one floor above Coca Cafe, you can request for them to transfer your Japanese food orders to the cafe where you can enjoy both restaurants' delicious dishes in one place.
How to get here
Coca Cafe is located on the ground floor of Herald Suites in Don Chino Roces Ave., Makati City.

By car: If you are coming from Greenbelt 1, drive along Paseo de Roxas them make a right turn onto Arnaiz Avenue. Make another right turn onto Chino Roces Avenue. Herald Suites is located at your left just across Little Tokyo's Izakaya Kikufuji.
---
This first appeared in Philippine Primer's Japanese (Vol. 136) and English (Vol. 41) magazines.
General Information
G/F Herald Suites, 2168 Don Chino Roces Ave., Brgy. Pio del Pilar, Makati City
02-759-6270 to 81 loc. 2126
0939-938-3715
5:30 a.m. to 10:30 p.m.