Torch in Makati: International fusion and ingenious concoctions
There are only a few places on this side of the city that offers a package deal of gastronomic experience.  Luckily, one is conveniently located at Makati's prime shopping center, Greenbelt, playing a clever game against other dining options in the area.
Torch at Greenbelt gives diners a wide variety of choices with its offerings of international fusion and ingenious concoctions.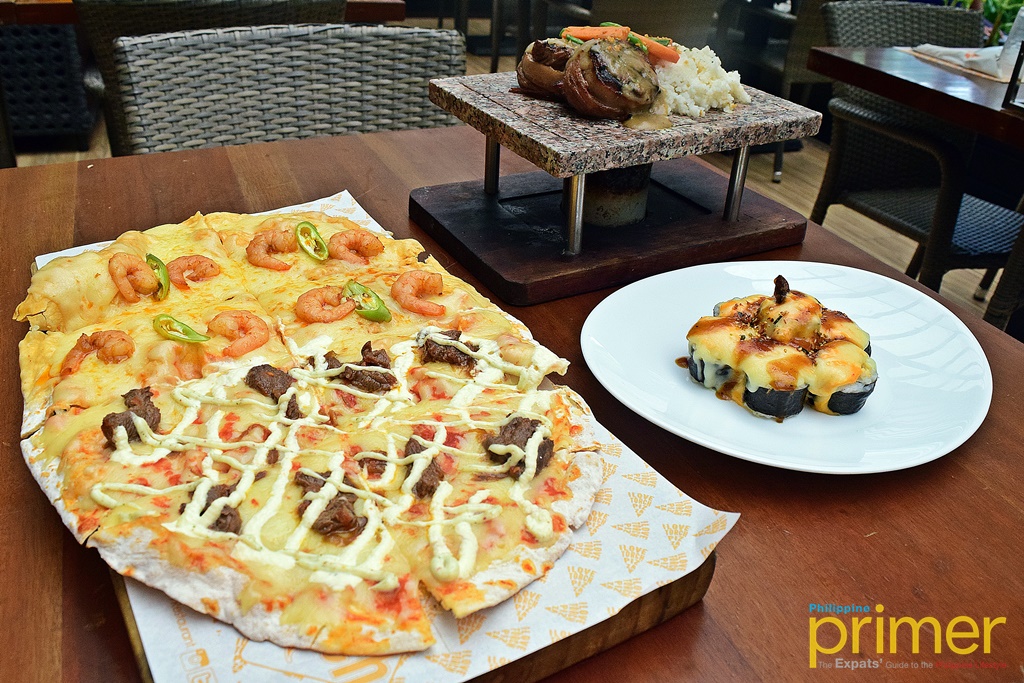 Torch has been around for some time already. It first conquered Greenhills, San Juan in 2010 and later Greenbelt in 2015.  In total, Torch now has seven branches around Metro Manila. The restaurant has been known as a go-to dining spot for working professionals, friends and families who are looking to satisfy the group's diverse appetite. Torch is never a bad option, whatever your cravings are.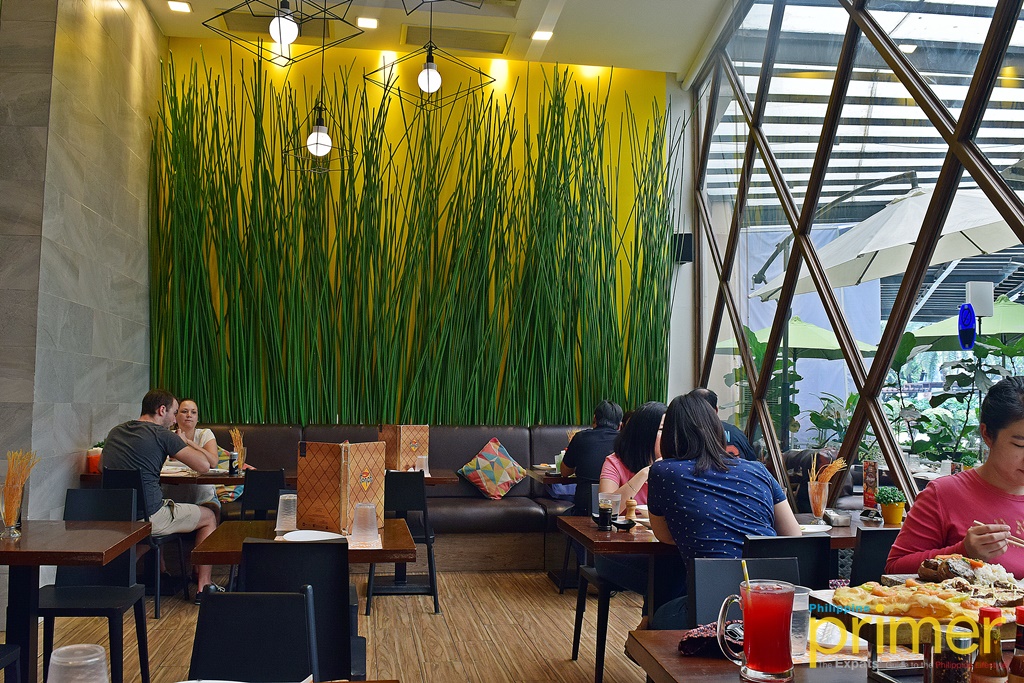 The ambiance is vibrant and laidback, enhanced by the tall artificial reeds, floor-to-ceiling glass panes, and industrial lighting fixtures hanging from the high ceiling.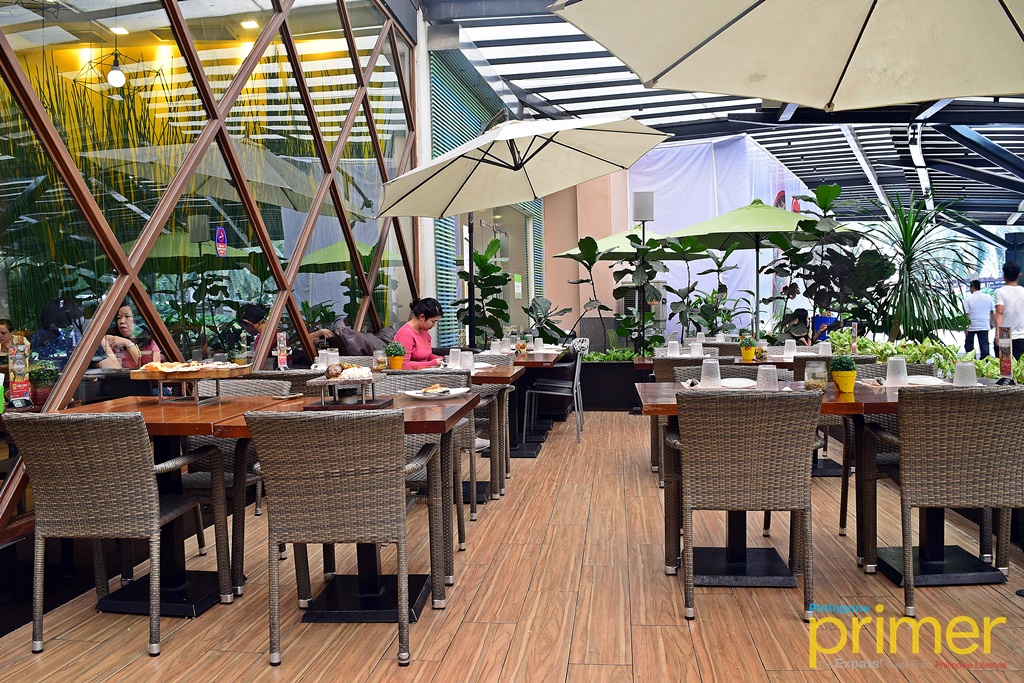 You may opt to enjoy your food al fresco.
Among the cuisines listed on their extensive menu, the best-loved are pizza, sushi, and steaks.
A classic crowd-pleaser, especially for Italian food lovers, is their pizzas. The pizzas at Torch are known for the super thin and crispy crusts. If you're having trouble choosing from the list of mouthwatering pizzas, we highly recommend that you try two flavors in one dish: the Gambas Pizza and the Philly Cheesesteak Pizza.
With the Philly Cheesesteak Pizza, Torch basically turned our favorite sandwich fillings into generous pizza toppings, giving us mouthfuls of meaty and cheesy frenzy. The Gambas Pizza meanwhile is a classic eternal love—juicy shrimp resting on a bed of melted mozzarella cheese.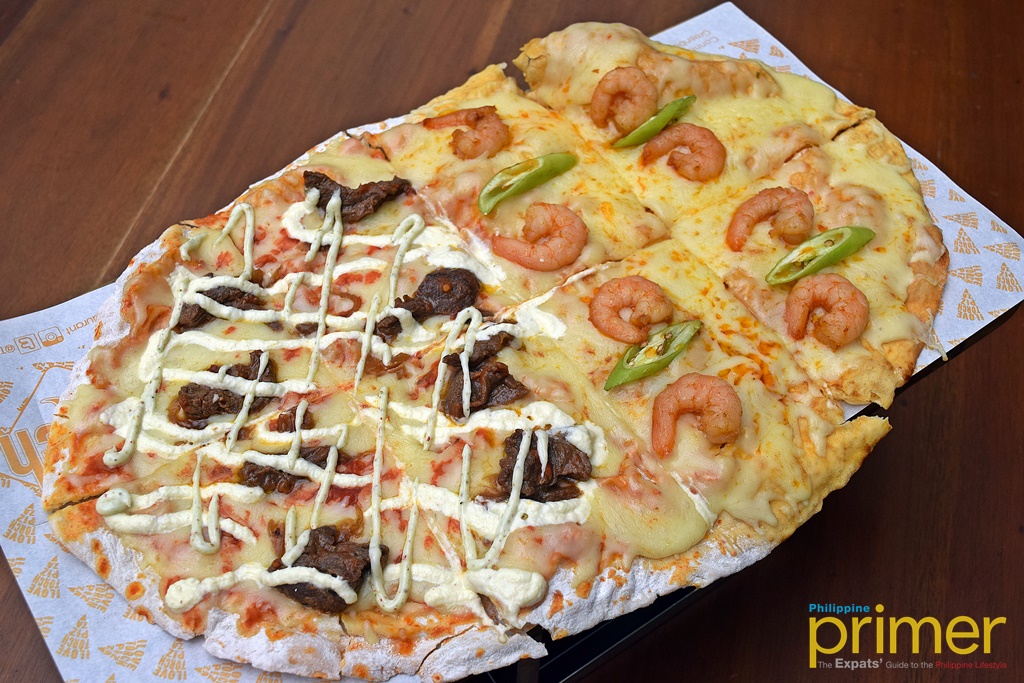 Half Philly Cheesesteak Pizza and Half Gambas Pizza (Php 384.95)
Another mainstay on the menu that has never failed to impress diners is Volcano Roll, which is made with freshly baked rolls filled with tempura, tamago, and cucumber, and then topped with oozing spice-baked melted mozzarella cheese. Since it is baked and bathed in cheese, the rolls are soft and chewy but not sticky. Flavors explode in the mouth without warning.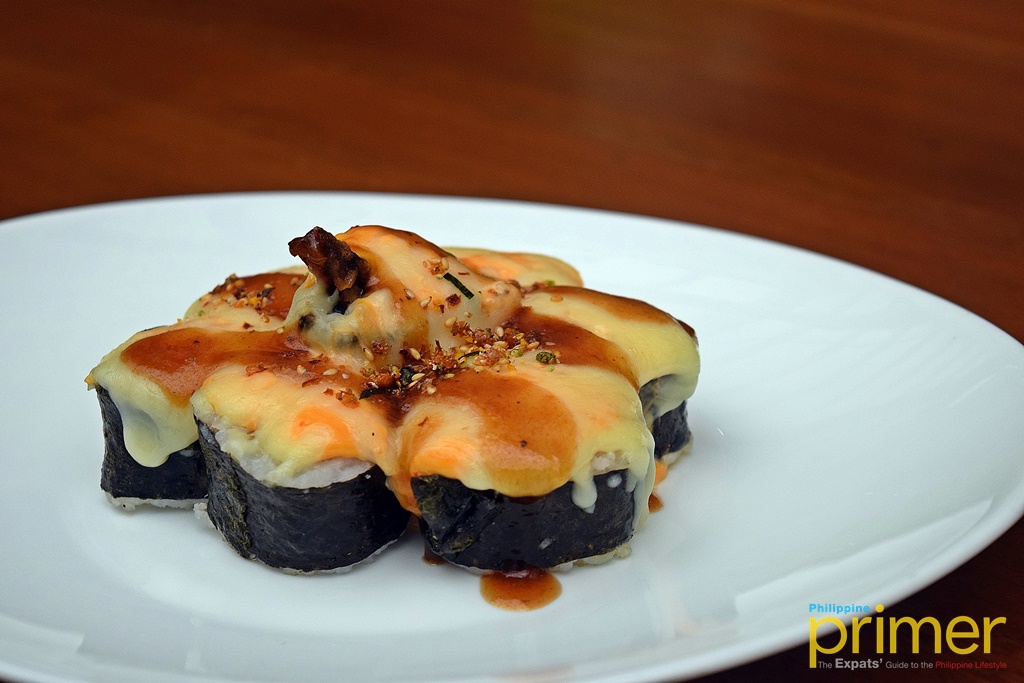 Volcano Roll (Php 264.95)
Meanwhile, for heavy eaters and steak lovers, a must-try is US Angus Tenderloin Salpicao Medallion. The steak has the right amount of firmness and tenderness, so it is neither too tough nor too mushy to chew. Add to that the long strip of bacon blanketing around it, then you got the most satisfying meal of the day.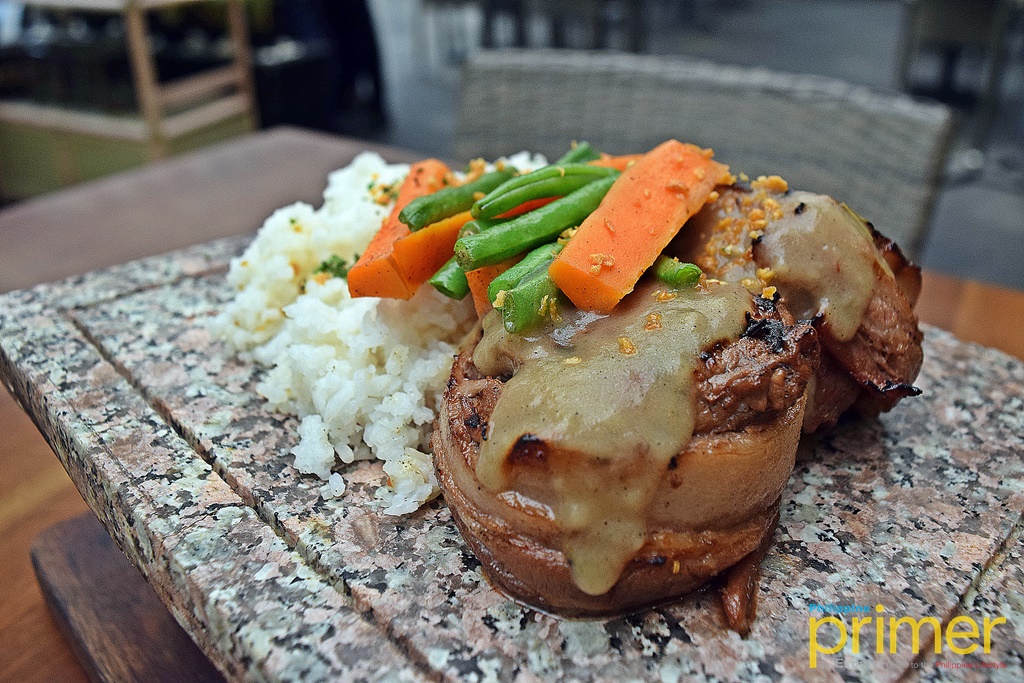 US Angus Tenderloin Salpicao Medallion (Php 579.95)
Besides the Italian, American, and Japanese fares, Torch also has vegetarian and kid-friendly options on the menu. If you're looking for a nearby late-night hangout in Makati, this is also a great option as they are open beyond mall hours. They offer "Torch Elevated Cocktails," which are their own creative renditions of your favorite alcoholic drinks.
---
Written by Rizelle "Rei" Leaño 
Store Information
Level 1, Greenbelt 5, Ayala Center, Makati City
02-751-6213
10:30 a.m. - 11 p.m. (Sun. to Tue.); 10:30 a.m. - 12 m.n. (Wed. to Sat.)
torch1208@gmail.com