Chi Pollo in Makati: Fry Eat Like Wings!
Have you heard of the classic joke "Why did the chicken cross the road?" We're putting a twist on it! It's because it made its way to Chi Pollo in Makati City to be fried to crisp perfection and smothered in mouth-watering, unique sauces. What may look like a hole in the wall has one of the best chicken in the Metro to offer.
The owners thought of a clever way to name their chicken restaurant: Chi was derived from Chicken and Pollo means chicken in Spanish. In their quaint space, expect a simple yet industrial feel to the place painted with the theme (red, green, and yellow) as they want to focus on the food and great service.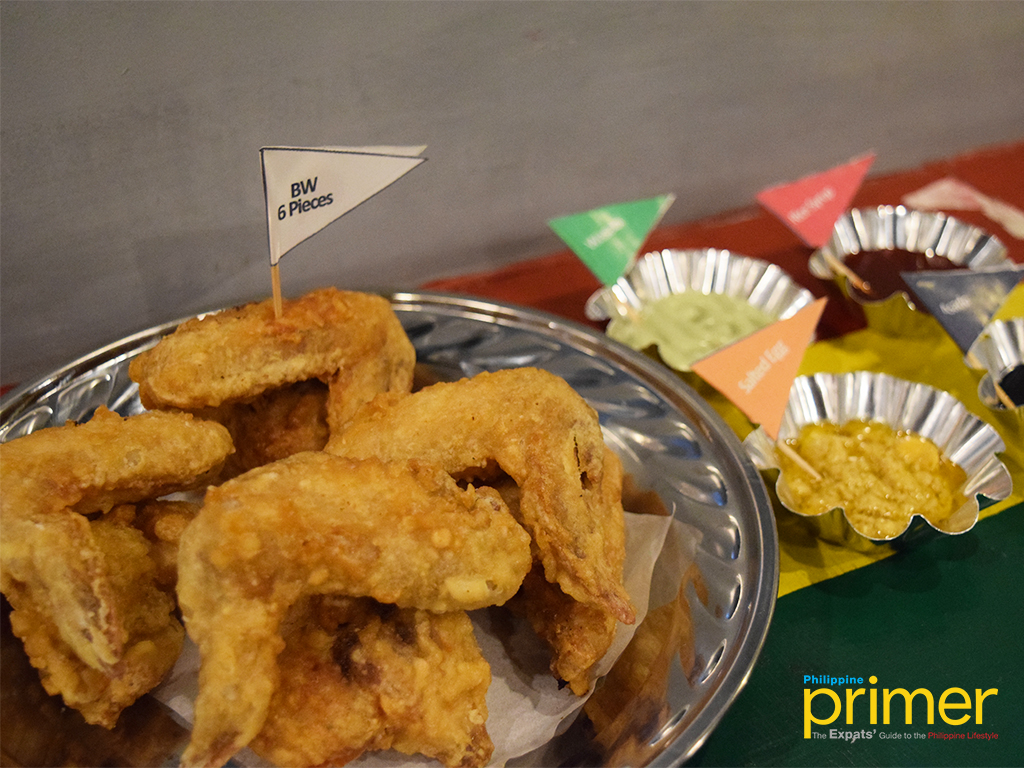 Fried to perfection! Their chicken is crispy and juicy even for after for 3 hours! 6 pieces for Php 150 
Owned by three close friends who met in grade school and college, Gary Acuña, Macky Colmenares, and Miko Cagampan decided to open up their chicken headquarters on May 4, 2017, after their experience in food bazaars specifically in A Venue, Makati. From a guy who was into fitness and wellness, one of the owners wanted to mix things up by using chicken (his source of protein) to create something remarkable.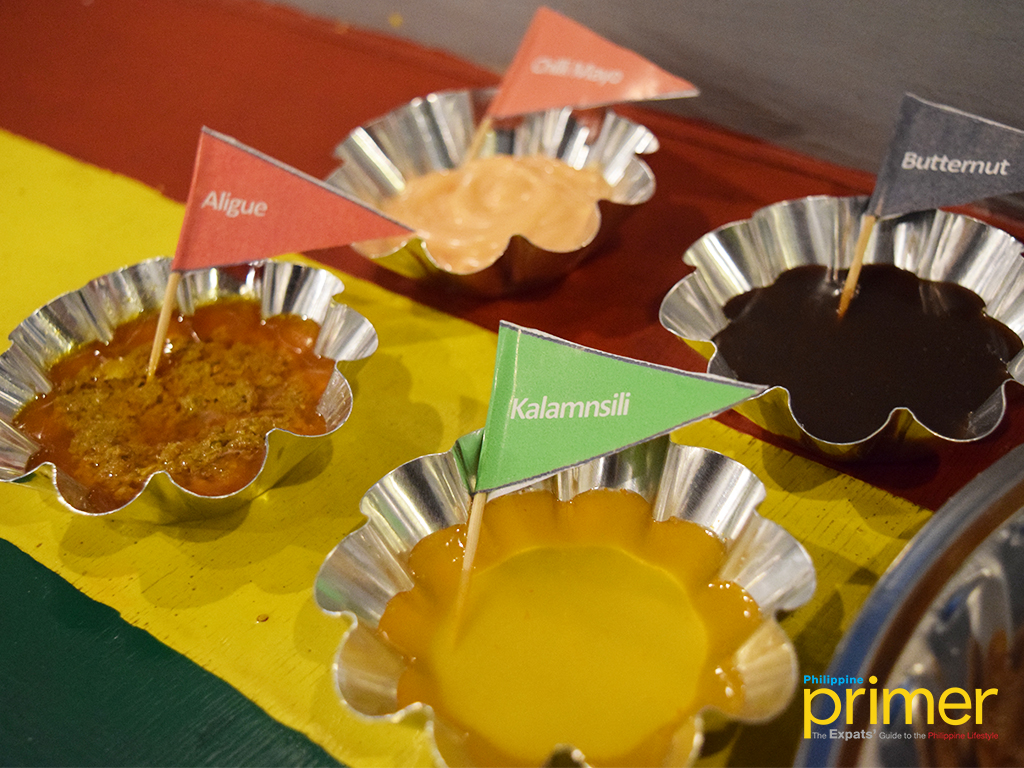 Some of the sauces to choose from, we recommend you to try all flavors!  Php 25 for each sauce
Made from scratch, they whipped up extraordinary flavors for their chicken sauces, starting with Salted Egg; made with real salted egg, Asado a sweet Asian sauce commonly used in siopao (steamed buns); Rice Syrup, a rice wine sauce with a hint of sweetness and spice, and Wasabi that's creamy and pungent.
Later on, they've added more sauces such as the Butternut, a sweet blend of peanut goodness; Kalamansili, that's tangy, citrus, and spicy; Chili Mayo, a perfect marriage of chilies and mayonnaise, and lastly, Aligue which is a meaty and savory crab fat sauce.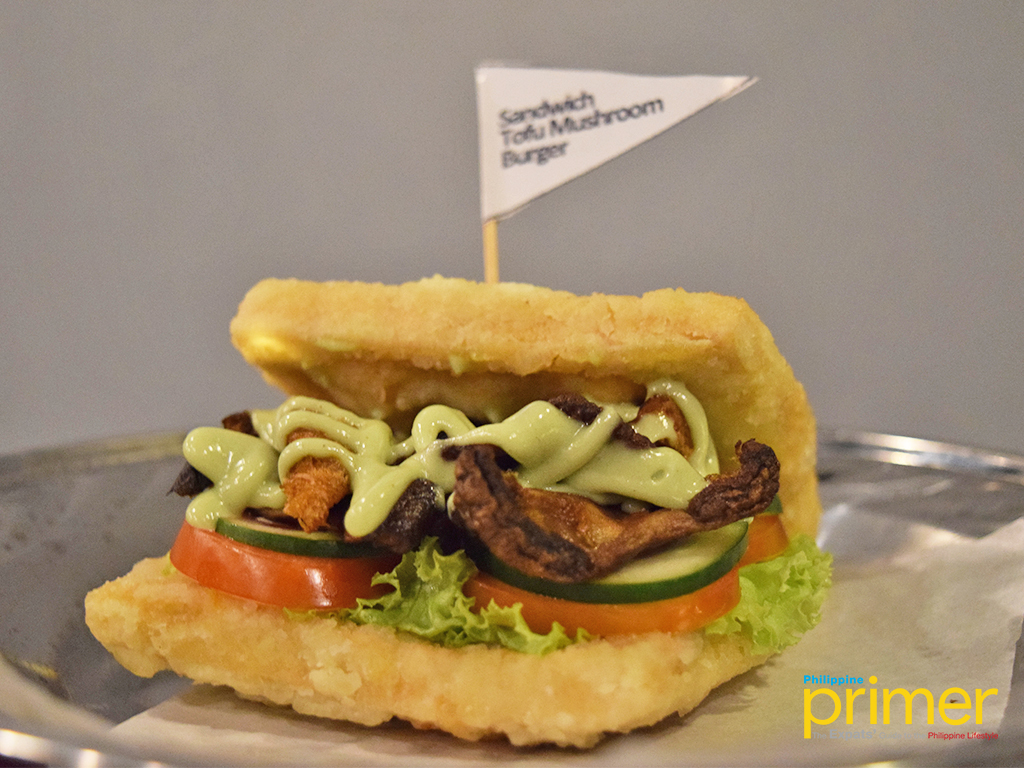 Tofu Mushroom Burger with Wasabi sauce (Vegetarian) Php 159, you can choose your own sauce
For their Bucket Wings, you can choose from 6 pieces (Php 150), 12 pieces (Php 275), 18 pieces (Php 400), 24 pieces (Php 525), and 30 pieces (Php 650). They also have combo meals that will fit into your budget. Chi Pollo is a vegetarian-friendly chicken joint as one of the owners is vegan.Try ordering their Tofu Mushroom Wrap (Php 139) and Tofu Mushroom Burger (Php 159), made fresh– you can choose your own sauce!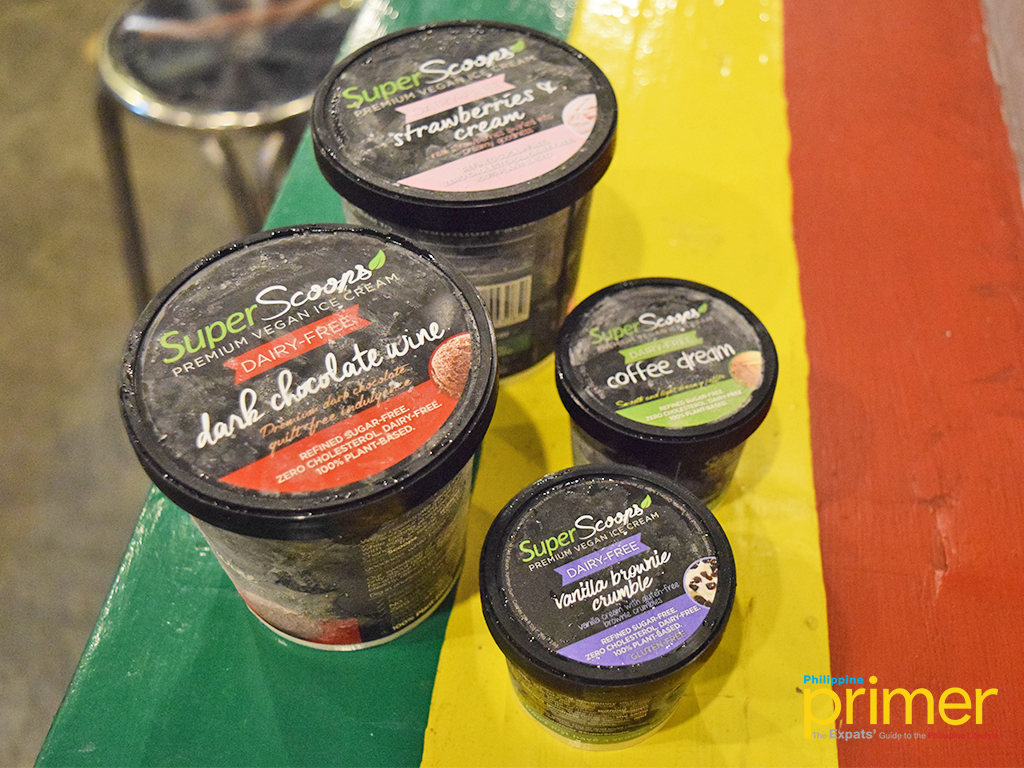 Sugar Scoops Premium Vegan Ice cream, Pint (Php 350) and Mint (Php 100)
Another thing to try is their Premium Vegan, Organic, and Non-GMO Ice Creams from Super Scoops. If you're craving for some chicken, pay them a visit at Cervera corner P. Ocampo Sr. Ext. La Paz Makati City. You can also have it delivered and ordered in advance before coming to the chicken joint. Watch out for their different promos such as the chicken eating contest soon.
General Information
Cervera corner P. Ocampo Sr. Ext. La Paz Makati City
0995 751 2517
11:00 am to 12:00 am on Weekdays, 1:00 pm to 11:00 pm on Weekends
Cash only
chipollofoodenterprise@gmail.com