Chesa Bianca
Leave it to the Swiss to perfect the art of cheese!
If one wants an impeccable selection of Swiss cheese fondue, marinated meat and impressive wine lists, Chesa Bianca along Yakal Street is the perfect place to spend a luxurious afternoon with family and friends off a gourmet adventure! Under the same company group as Säntis Delicatessen, Chesa Bianca brings the taste of the Alps to the locals with premier Swiss cooking done by a real Swiss chef. Add to that the homey, wooden interior that emphasizes the Swiss' love for details that they believe enhances the flavor of the food.
–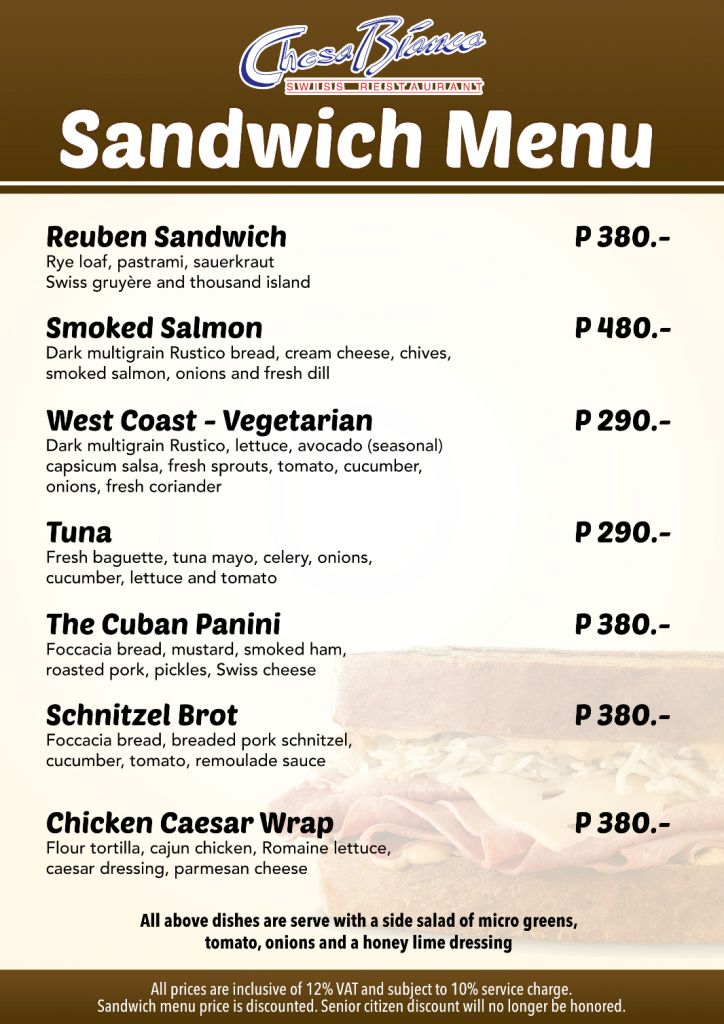 –
The latest addition to their offerings is their new sandwich menu. Their West Coast – Vegetarian (P290) with lettuce, tomato and cucumber would be a sure classic for vegans around. The Reuben Sandwich (P380) is a hodge podge of good stuff with Swiss gruyere, pastrami and sauerkraut. The Smoked Salmon (P480) and Tuna Sandwich (P290) assures those who does not prefer meat that they did the fish justice. The Cuban meets the Italian with The Cuban Panini (380) made of foccacia bread, roasted pork and Swiss cheese. The Schnitzel Brot (P380), named after breaded pork schnitzel sandwiched with remoulade sauce is another winner on a plate to try.
–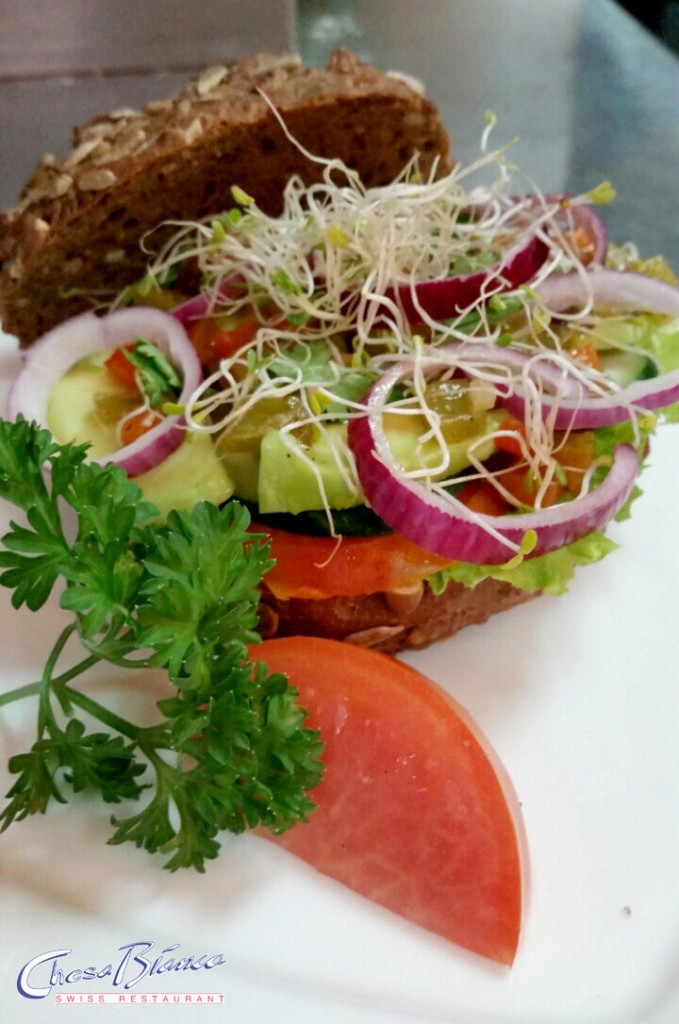 West coast vegetarian
–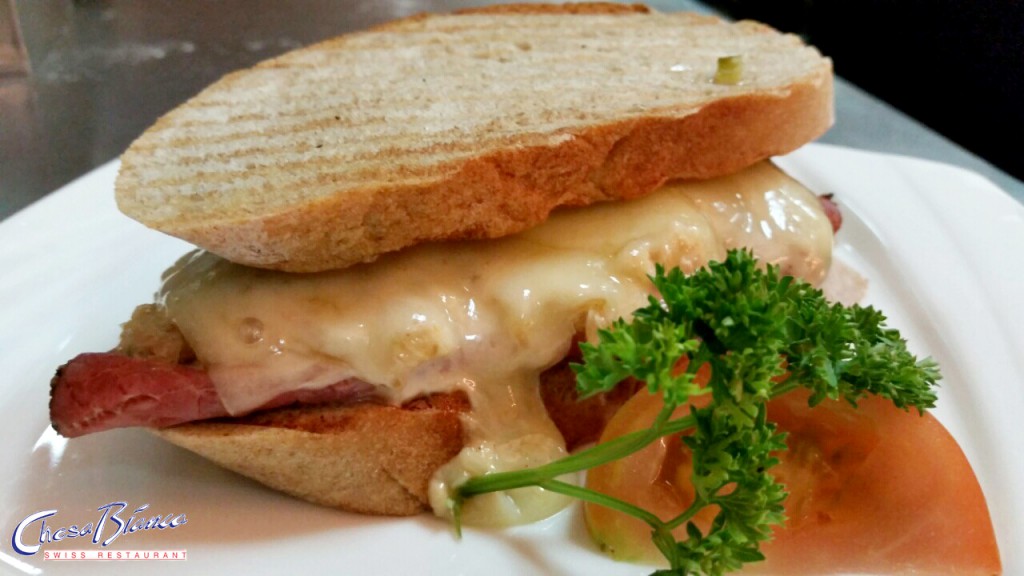 Reuben Sandwich
–
Schnitzel Brot
–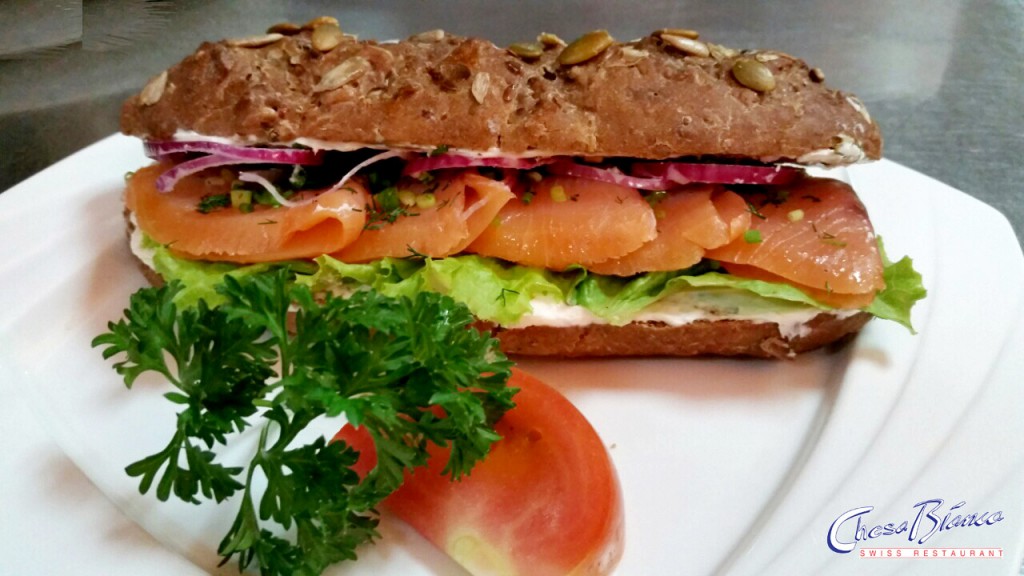 Smoked Salmon
–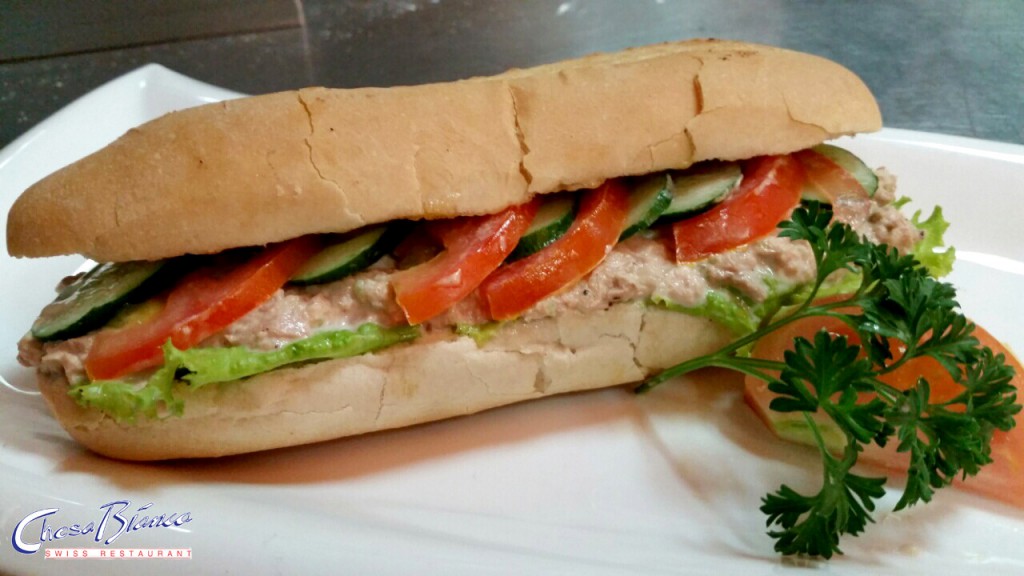 Tuna Sandwich
–
With their high-quality food and excellent European-style cuisine bringing the authentic taste of home, let Chesa Bianca take you to the Alpine region of Switzerland with every bite!


7431 Yakal Street San Antonio Village, Makati City

Mon - Sat at 11:00 AM - 11:00 PM