Simple and Easy Japanese-style Soy and Beer Braised Pork Belly
If you're a beer lover, chances are your favorite way to serve this is straight up in a mug with lots of ice. But you shouldn't stick to this —lots of dishes, including desserts, can be flavored with beer. So why cook with beer? It actually adds an earthy flavor to savory food such as stews and soups that make them taste like they've been simmering for a long time. And don't worry about getting drunk as the alcohol evaporates while cooking.
For this recipe, Chef Takashi Kawasaki used beer as a braise to elevate this pork belly recipe to another level. Its thick and juicy meat packs lots of flavor, perfect for your next weekend lunch. You may also add your choice of herbs and spices to tweak the flavor profile according to your preference.
Japanese-style soy and beer braised pork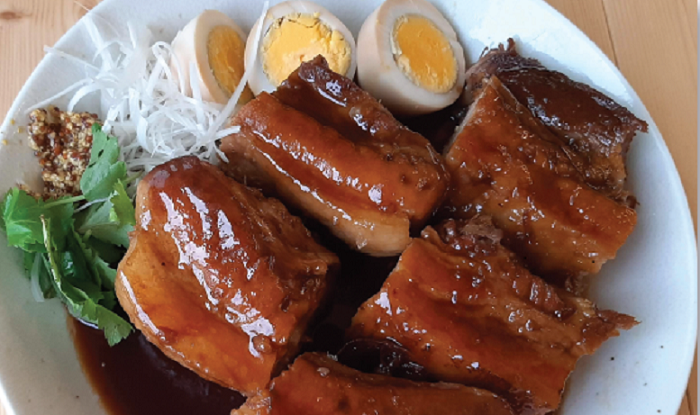 IMAGE from Philippine Primer
Ingredients:
600g pork belly slab
5 cups water
1 1/2 cup beer
6 tbsp sugar
6 tbsp soy sauce
20g ginger
20g Japanese leeks
Cooking directions:
(2 hrs cooking time)
1. Cut pork belly slab into 2 or 3 potions.
2. Sear the pork belly pieces on a frying pan.
3. Once seared, add water and the rest of the ingredients. Braise for an hour and a half or until the pork becomes tender.
4. Remove the pork and chop into big bite size pieces.
5. Simmer the sauce until it thickens.
6. Drizzle sauce over the pork before serving.
Good for 4.
Cooking tips:
*Marinate the pork belly in beer for about 30 minutes before searing to tenderize and make it more flavorful.
*Sear the pork belly first for about 30 mins to retain its shape as well as to remove excess fat and unpleasant smell.
*Pork meat is tough so braise it longer, if necessary.
Also read: Japanese-style stuffed bell peppers
---
About Chef Takashi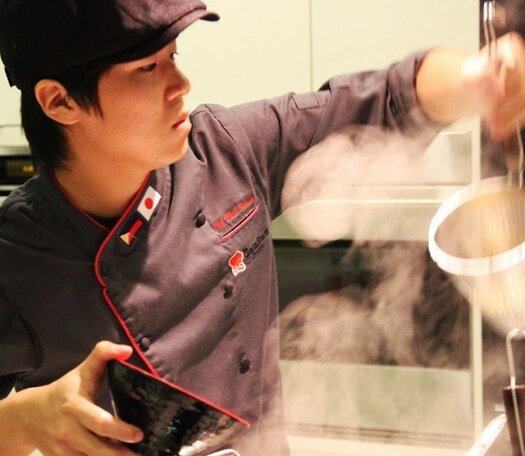 IMAGE from Philippine Primer
A seasoned veteran with more than a decade of experience working in the kitchen, Chef Takashi Kawasaki turns local and easy-to-find ingredients into yummy treats that will make you ask for more. He specializes in Japanese cuisine prepared with a local twist. You should check him out on Facebook, Instagram, and YouTube.