Pocky Wholesome: the NEW Guilt-free Snack for You!
Since 1966, Pocky has grown into a snack loved by people of all ages not only in Japan, but also across the whole world. This iconic Japanese treat, which comes in many wonderful and unique flavors, is so popular that November 11 is recognized as Pocky day! Such is the charm of Pocky!
Now, Glico Philippines, Inc. is very excited to announce its latest offering to their beloved Filipino customers: Pocky Wholesome!
Pocky Wholesome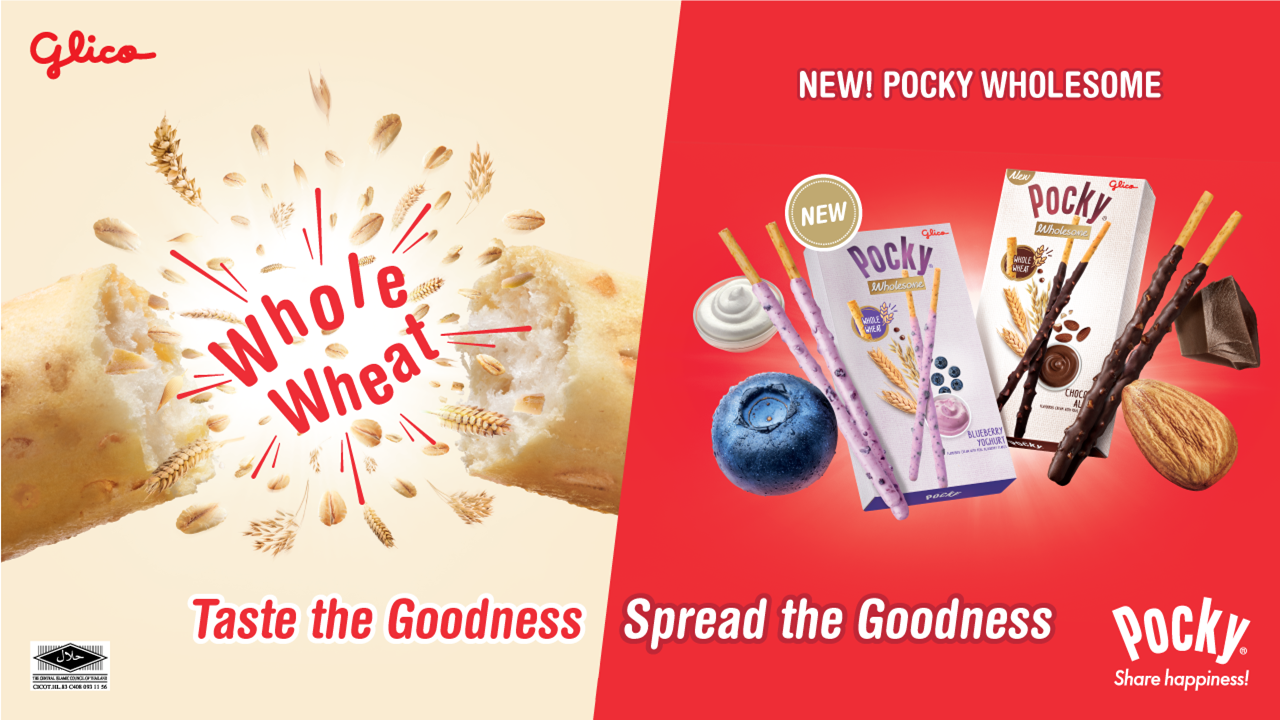 IMAGE from Glico Philippines
Pocky Wholesome is made with whole wheat, which is high in nutrients and fiber. This makes for the guilt-free snack for the health-conscious you!
It also comes in two yummy flavors that you will surely love: Blueberry Yogurt(Php55) and Chocolate Almond(Php55). Each Pocky stick is coated with either delicious blueberry-infused chocolate cream with real blueberry flakes, or luscious chocolate cream with crushed almonds.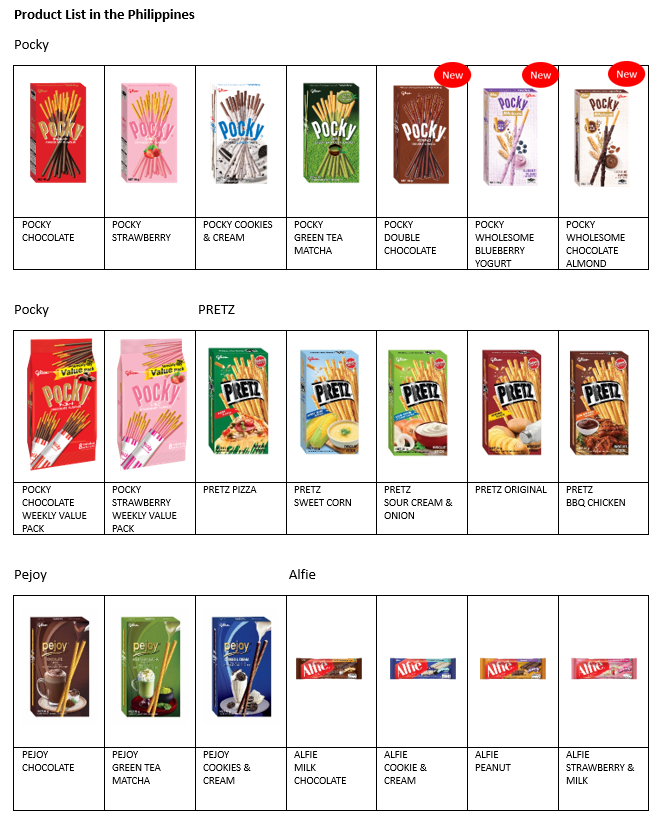 IMAGE from Glico Philippines
You may buy these as well other Glico treats here. You can also grab these delicious snacks on Shopee and Lazada.
About Glico
IMAGE from Glico Philippines

Ever since the launch in 1922 of the nutritious, fortified Glico caramel in its distinctive red box, the business activities of Ezaki Glico Co., Ltd. adhered to the corporate philosophy of "Enhancing Public Health Through Food."
Upon the 70th anniversary of the Glico Group in 1992, this same spirit and dedication was incorporated into the revised corporate philosophy of "A Wholesome Life in the Best of Taste." Glico caramel –the company's first product– incorporates the innovative creativeness of Mr. Riichi Ezaki, the company's founder.
Ever since the beginning, the entire staff has likewise been heartily dedicated to further enhancing people's health and quality of life. This has led to the expansion of business lines beyond confectionery to include ice cream products, processed foods, desserts, milk products, baby formula, food ingredients, and raw materials for cosmetic and health products.
For further news and announcements, please follow Glico Philippines on Facebook, Instagram, and YouTube.
Also read: Glico Philippines

Distributor:GYMBOREE MARKETING INTERNATIONAL, INC. Office: 917 Banawe St., Barangay Manresa, Quezon City