LET'S EAT: DOT launches KAIN NA! Website to Boost Food Tourism
The Department of Tourism, along with tourism players, launched the Kain Na Store to boost food tourism in the Philippines.   
The campaign aims to advocate Global Prospective in Food and Gastronomy Tourism, Food Tourism Exchange, and Food Tourism 101.
 Last week, Tourism Secretary Bernadette-Romulo Puyat joined forces with tourism players to promote the local food scene at the Ayala MarQuee Mall in Angeles City, Pampanga.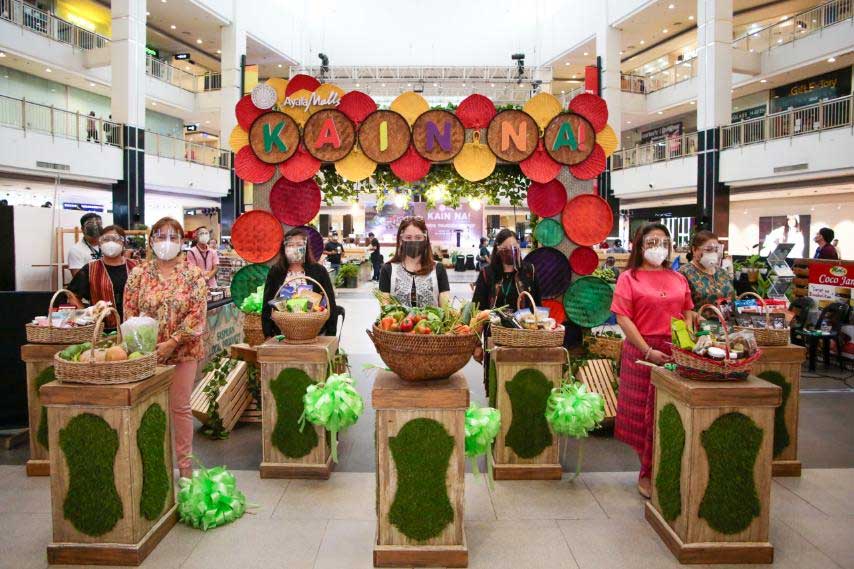 Tourism Sec Puyat officially opened the KAIN NA! 2021 festivities at Ayala MarQuee Mall/IMAGE from DOT
In partnership with Ayala malls, Puyat graced the KAIN NA! event to see products and services of food and farm tourism stakeholders across the country.
"Each year, the Kain Na Food and Travel Festival continues to evolve in response to the needs of our valued tourism stakeholders," said Puyat.   
Among the participating booths from Central Luzon are: Aleli's Pastries; Apag Marangle/Cusina Manuela; Tollhouse; Sasmuan Local Products; Wil-Fel's delicacies; Farmers Joy; Yamang Bukid Healthy Products; Grann Garden Shop; RV De Dios Food Manufacturing; Kaka Association Incorporation; My Lola Nor's Meryendahan; and Florida-Lubao Organic Farmers Association.
Also, the tourism chief expressed her deepest appreciation for the help and initiative of the Philippine Tour Operators Association Inc. (PHILTOA) in creating special tours and packages that focus on culinary tours and food trips.
  Kain Na! booths with Tourism Secretary Puyat/IMAGE from the Department of Tourism 
"With the help of the PHILTOA Food Tourism Consortium, let's see what real places, stories, food and people we can find as they offer slow food travel experiences amidst the picturesque mountains of Benguet and the culture and history-laden lowlands of  Ilocos, La Union, Pampanga and Bulacan," she ended.
Earlier this year, the DOT led food tourism validation caravans that enabled representatives of PHILTOA to visit the Cordillera Administrative Region (CAR), Ilocos Region, and Central Luzon to experience new culinary activities and tourist attractions that they can incorporate in their tour packages.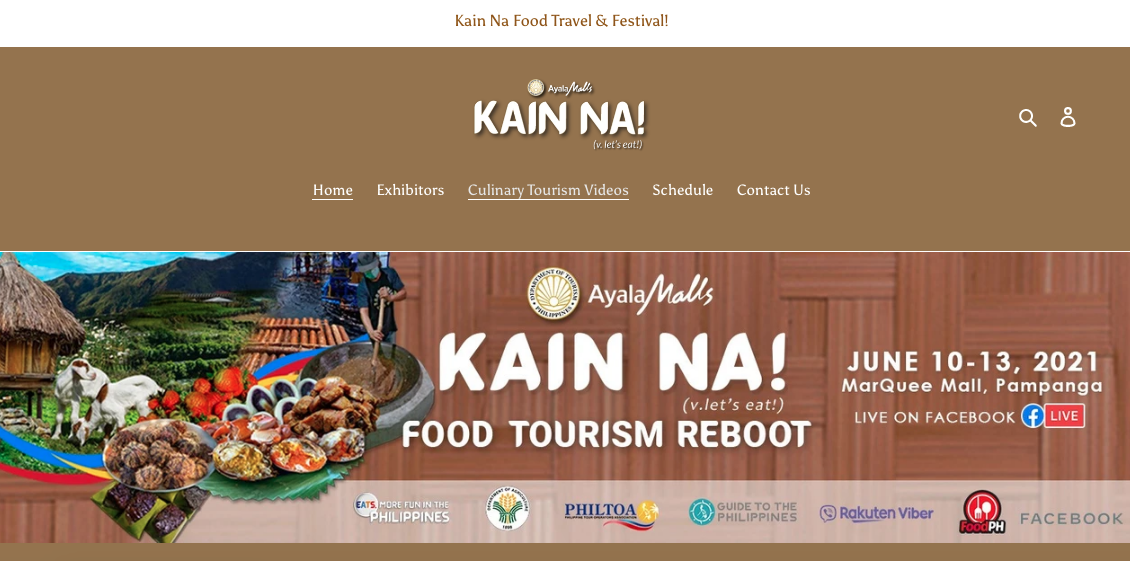 IMAGE from the Kain Na Store
The packages include day tours, overnight stays, and 3-day/2-night promos to culinary tourism destinations like Pampanga, Bulacan, CALABARZON, Baguio, Subic, Benguet, Mountain Province, La Union, Ilocos Norte, and Ilocos Sur.
Meanwhile, the TED talks-inspired Food Tourism 101 featured learning sessions to help viewers maximize their online presence through Viber and Instagram. New culinary business models like cloud kitchens were likewise introduced through the sessions.
The online store of KAIN NA! featuring various iconic food items and local delicacies, continues to be accessible here.
---
Source: Department of Tourism
Written by Cedie Salido