Beat the Summer Heat! 7 Cool Treats to Try in the Philippines
Most people love to eat particular food depending on the season. Here in the Philippines, when it is cold we usually crave food that would help us warm up. The same can be said when it is hot. Now that the summer is almost here, I'm pretty sure that you are craving something that would cool you down, even though you're stuck at home due to the pandemic. So here are seven perfect refreshing treats that would absolutely satisfy your cravings and help you stay cool no matter how hot the day gets.
Ice Candy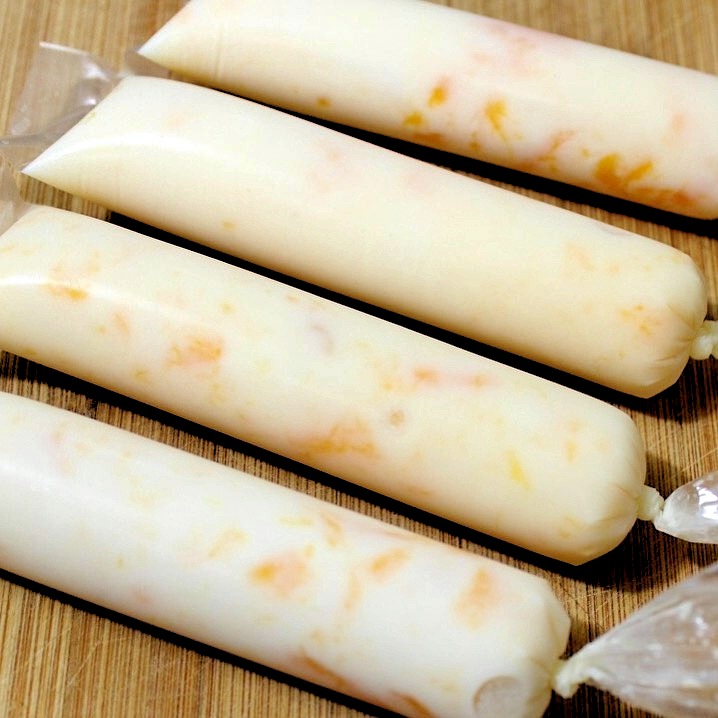 IMAGE from Lutong Bahay Recipe
One of the cheapest frozen treats both young and old enjoy during the summer, ice candies are usually made from fresh coconut strips and water and condensed milk poured into ice candy plastic bags and stored in a freezer overnight. It also comes in various flavors such as chocolate, mango, melon, and orange.
Mais con yelo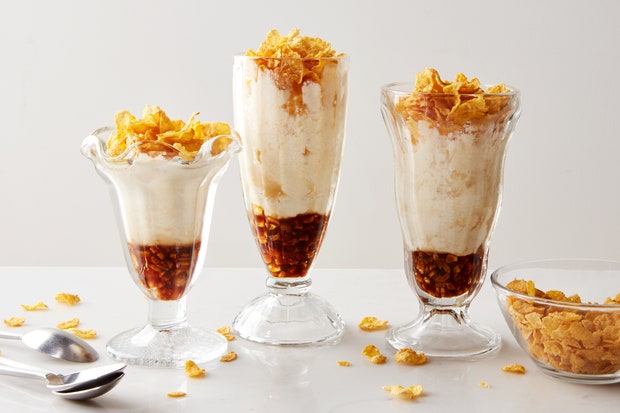 IMAGE from Epicurious
Mais con yelo is another sweet and refreshing thirst-quencher. It may be a simple treat, but it can help you stay cool during hot summer days. Just combine shaved ice, corn kernels, and condensed milk, and your sweet summer chiller is ready. You may also add ice cream, corn flakes, or rice crispies to make it yummier.
Ice Scramble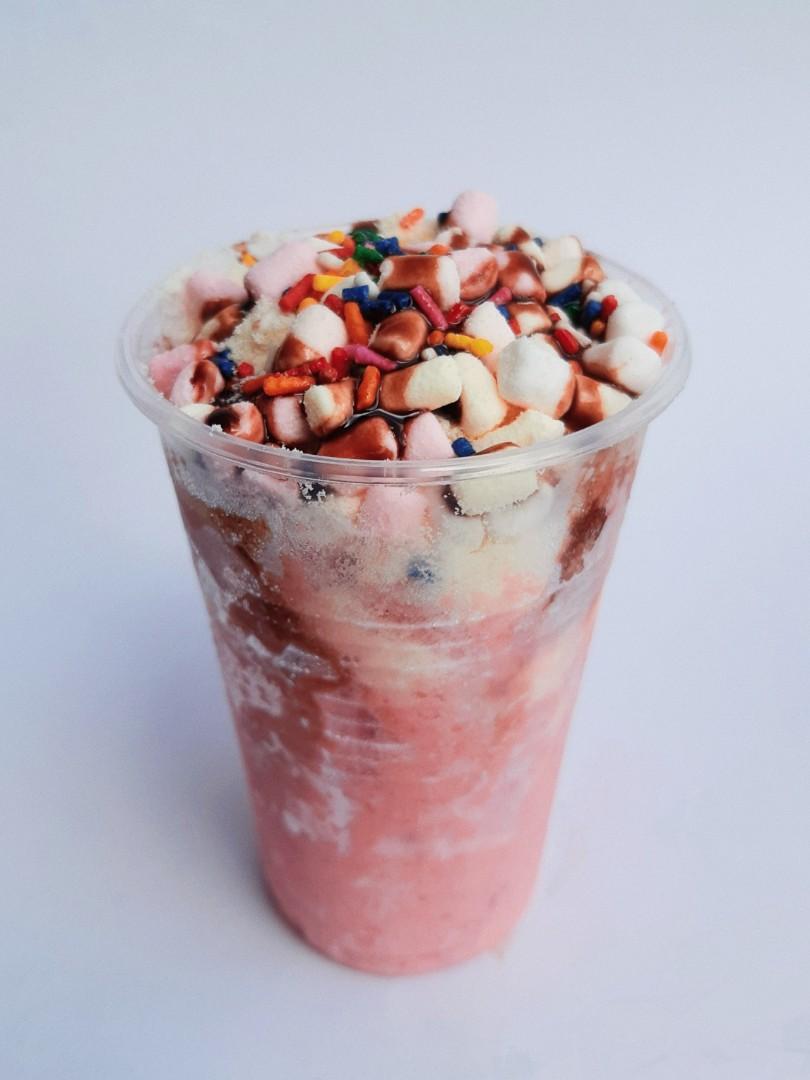 IMAGE from Ay Scaramba
A popular afternoon snack among students and pedestrians, ice scramble or iskrambol is made from shaved ice, banana extract, and food coloring, usually topped with powdered milk, chocolate syrup, candy sprinkles, and mini marshmallows. It is usually sold by street hawkers near schools and wet markets.
Buko Pandan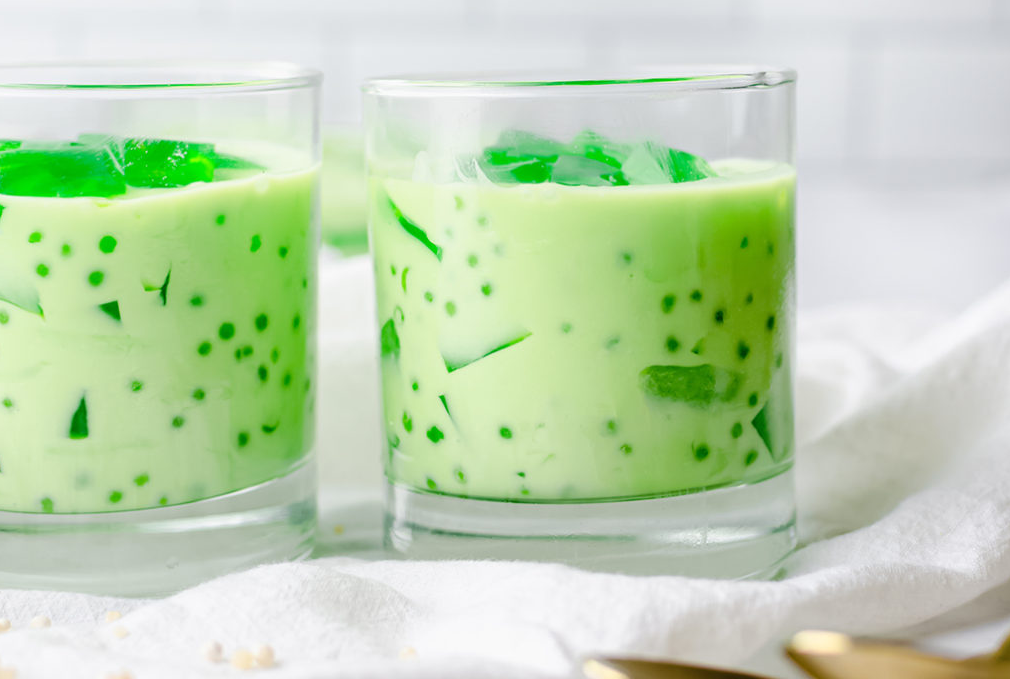 IMAGE from Floured Frame
Buko pandan is a cold dessert usually made for special occasions, such as fiestas and birthday parties. It's made from coconut strips, tapioca pearls, cream, milk, and pandan-flavored gelatin. It's creamy, sweet, and incredibly refreshing, especially when eaten during hot days. Serve frozen or chilled for a perfect summer snack.
Fruit Shake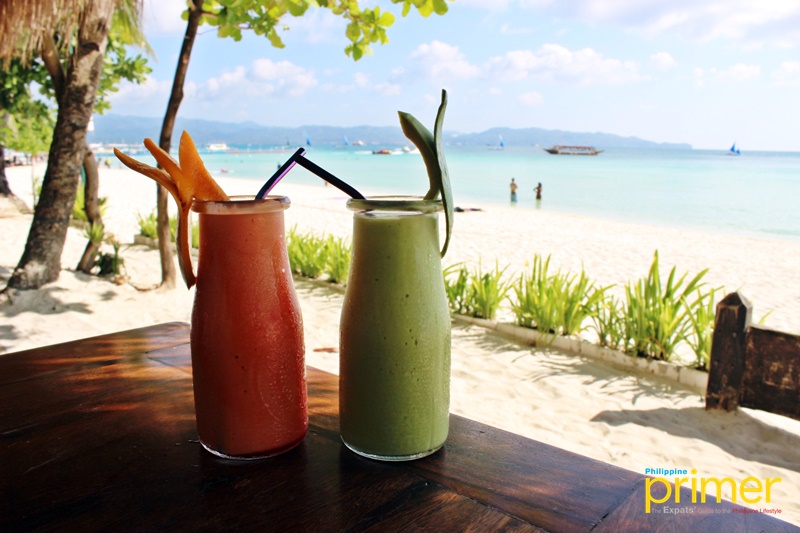 Arguably the easiest to make in this list, the cold and nutritious fruit shake is a healthy alternative that will surely make you feel guilt-free whenever you crave something sweet and refreshing. Just put a few slices of your favorite fruit into a blender; add sugar, milk, and shaved ice, and voila, you get an instant frozen treat in just a few seconds.
Sorbetes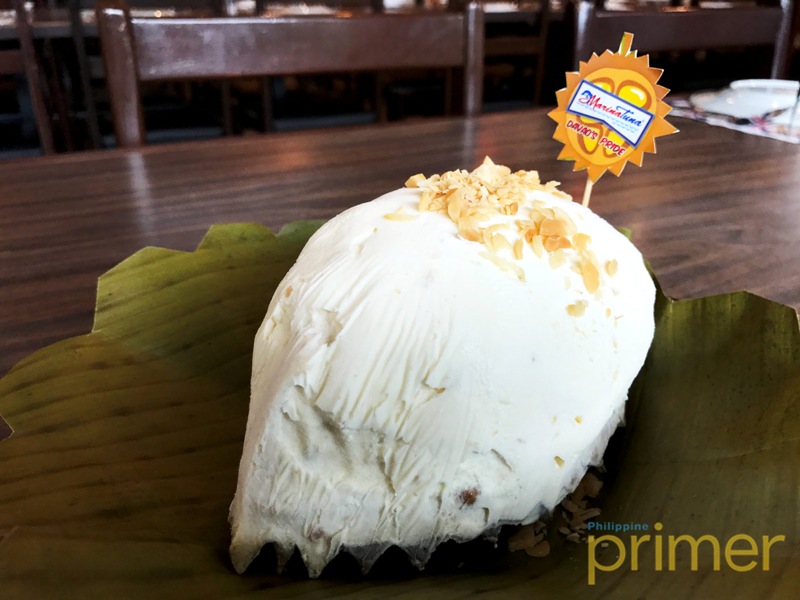 Sorbetes is the Filipino version of ice cream made from carabao milk that comes in various flavors such as chocolate, mango, ube, and cheese, served in a plastic cup, cone or a bun. They are usually peddled by ice cream vendors locals fondly call sorbeteros in colorful, stainless steel carts.
Halo-halo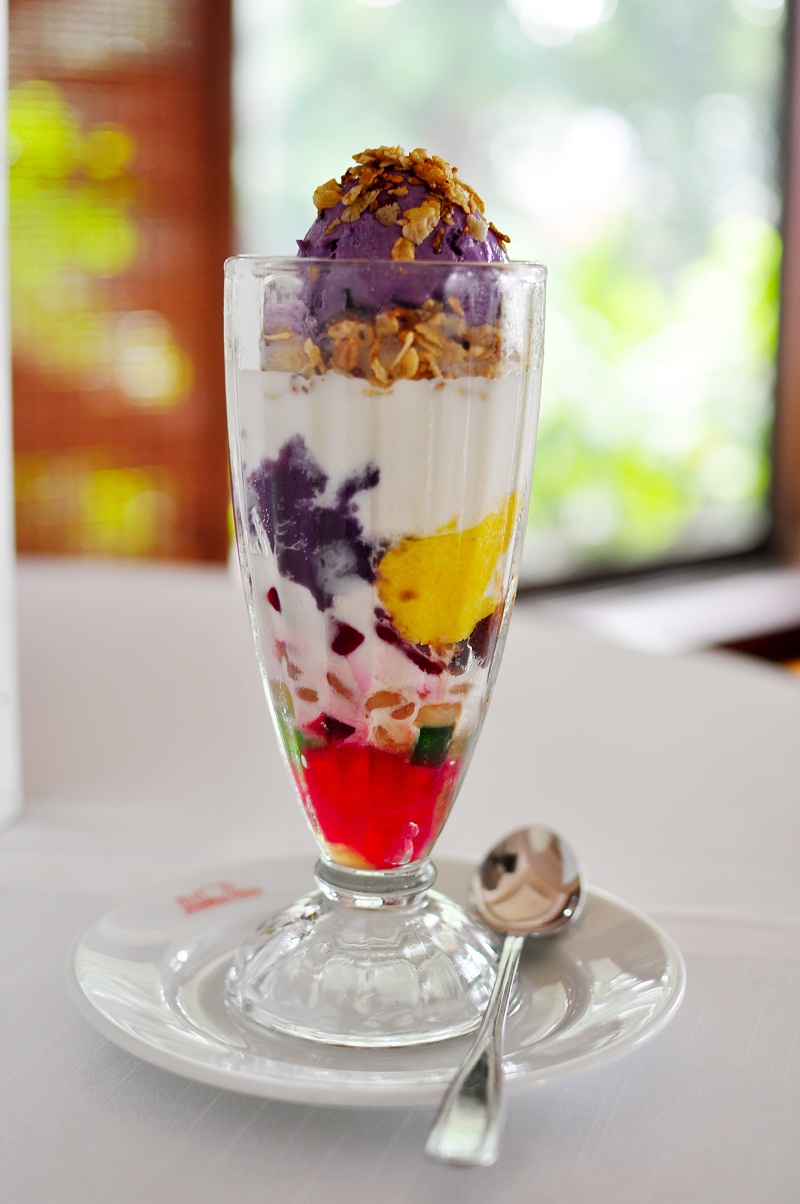 IMAGE from Philippine Primer
Halo-halo is considered by many as the ultimate Pinoy dessert. This cold summer treat is made up of shaved ice, evaporated or condensed milk, and various toppings such as ube, beans, coconut strips, tapioca pearls, rice crispies, ice cream, and leche flan. It are usually served in most Filipino restaurants here and abroad. It also reminiscent of the Japanese kakigori.
---
Have we missed anything? Tell us in the comment section below!