Easy Peasy Recipe: Gambas al Ajillo
Aside from being an agricultural country, the Philippines is also known to be a commercial hub for marine products. Dubbed as the center of marine biodiversity in the world, sea creatures are indeed thriving in our waters. Because of this, Filipinos have been taking this opportunity to farm world-class seafood products like prawns.
This begs the question: how do you like your prawns? There is no end to the ways you can prepare this wonderful ingredient. You can saute, stew, or even barbecue it, just like those in the Southern States (of America) do! So if you're having a hard time choosing how to prepare prawns say for lunch or dinner, the Philippine Primer is sharing an easy, but delicious way to cook it.
Also read: No Time, No Problem: 4 Easy Canned Tuna Recipes For the Busy You
***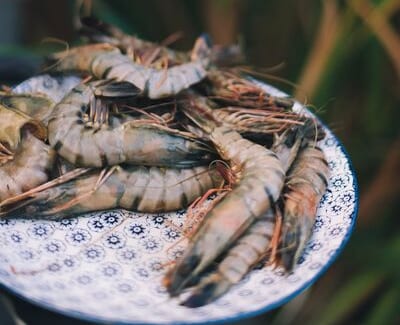 IMAGE from Unsplash
Gambas al Ajillo (Spanish Garlic Shrimp)
Ingredients:
100 g prawns
6 cloves garlic
1 pc red bell pepper
180 ml olive oil
1/2 teaspoon salt
1 tsp soy sauce
sugar to taste
Also read: Going Crazier Over Banana Blossoms: 4 More Ajilicious Recipes
Cooking directions:
1, Rinse the prawns with water to remove dirt. Devein and remove their antennae.
2. Gently crush the garlic using the flat side of a knife or use mortar and pestle. This will help to get its juice.
3. Put all ingredients in a pan, except for the soy sauce, over medium heat.
4. When the shrimp is done, add the soy sauce. Mix everything well.
5. Stew it for another 30 minutes until the garlic becomes mushy.
Also read: Chayote All the Way: Three Easy Chayote Recipes
***
Note: Ahijo is a Japanese way of cooking using garlic oil; also known as ajillo in Spanish. It is easily arranged in Japanese version by adding soy sauce. One of the easiest dishes you can prepare utilizing this technique is this recipe. We also recommend using pure olive oil because it does not easily lose its scent even when cooked.
Store Information