Delicioso: Best Mexican Restaurants in Makati
If I were to describe what Mexican cuisine is in three words, it would be: bold, spicy, and savory. From savory arroz con pollo to tangy ceviches and beyond, Mexican food, in all its lip-smacking glory, is arguably the ultimate comfort food.
Luckily we have restaurants here in Makati that bring us a taste of Mexico. So if you're craving legit Mexican food and you happen to be in the area, check out these Mexican restos where you can get your Mexican fix. Enjoy!
Mexicali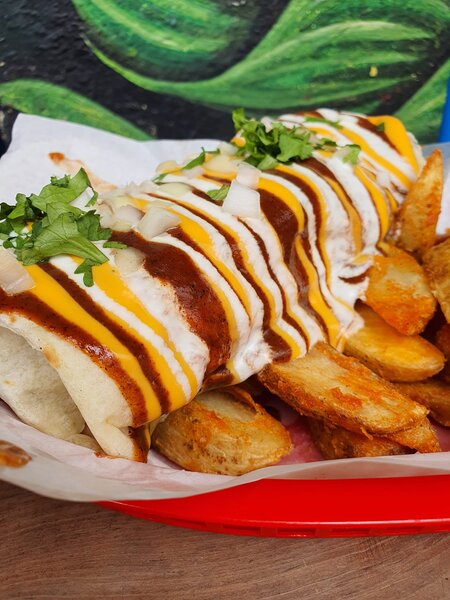 IMAGE from Mexicali Restaurant Philippines Facebook page
Boasting a wide range of Latin/Mexican food with a twist, Mexicali is go-to place if you're craving pollo asado, enchiladas, tacos, and all things casual Mexican. You can't go wrong with their arroz ala cubana and chili con carne. They also have vegetarian options!
GENERAL INFORMATION
Address: 2/F Glorietta 2, 2-025, New Glorietta, Ayala Center, Makati City
Contact number: (02) 894 5354
Website: mexicali.ph
Facebook: mexicaliphilippines
Instagram: mexicaliphilippines
El Chupacabra

Assorted tacos/IMAGE from El Chupacabra Facebook page
A favorite among expats in the business district, El Chupacabra is a Mexican-American restaurant that offers some of the best street tacos in town. Don't miss out their Baja California Fish Tacos, a crispy beer-battered fish tucked into corn tortillas, topped with slaw, salsa, and their secret sauce.
GENERAL INFORMATION
Address: 5782 Felipe Street cor Polaris St, Poblacion, Makati
Contact number: (+632) 7729 3358 / 0995 0957 202
Facebook: Elchupacabraph
Instagram: elchupacabraph
Lágrima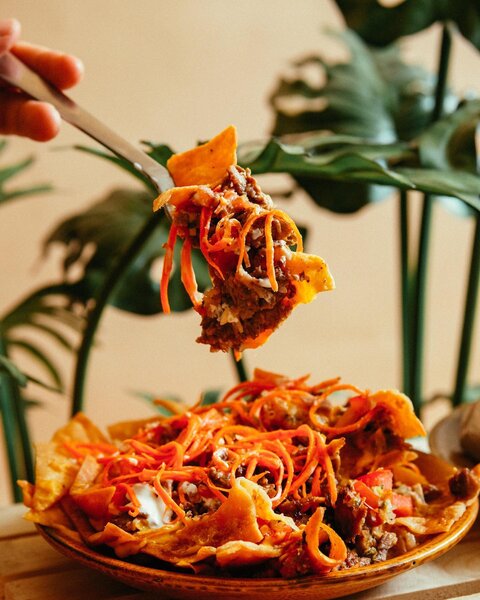 IMAGE from Lágrima Facebook page
Lágrima is a hole-in-the-wall taqueria in Legazpi Village that you should visit for great tacos, nachos, and burritos. Their offerings here are bursting with flavors and freshness just as how these are made in Mexico itself. It also offers taco kits to those who want to taste the full Lagrima experience at home.
GENERAL INFORMATION
Address: 8488 Trabajo cor. Abeja Street, Olympia 1207, Makati
Contact number: 0917 895 4157
Facebook: lagrimanila
Instagram: lagrimanila
A'Toda Madre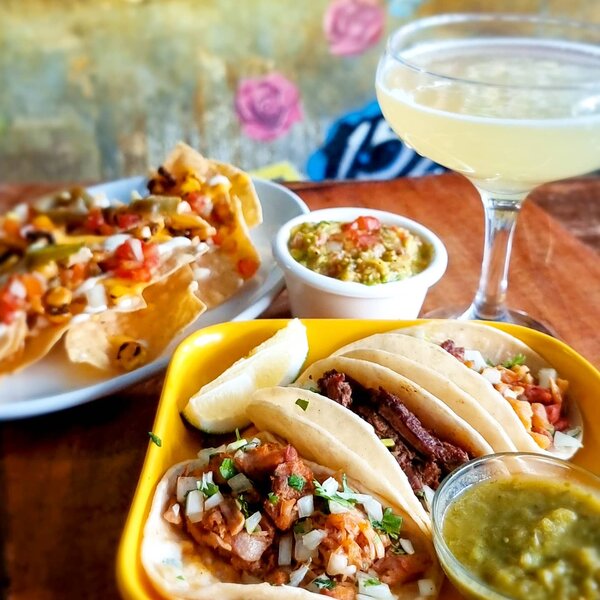 IMAGE from A'Toda Madre Facebook page
Tacos and cocktails go together like Jack and Jill at A'Toda Madre. It serves authentic Mexican dishes such as street tacos, quesadillas, birria, and many more. Aside from their awesome offerings, you should try their terrific margaritas for the full experience.
GENERAL INFORMATION
Address: G/F, Sunette Tower, Durban Street Corner Makati Avenue
Contact number: 0998 998 2017
Facebook: atodamadretequila
Instagram: atodamadreph
Jose Cuervo Cantina
IMAGE from Jose Cuervo Cantina Facebook page
Good food, great drinks, and relaxing music tie this place all together. There are beautiful Mexican food and cocktails to be had. Perfect for Friday night outs and dates with friends or partners after a long week of grinding in the office.
GENERAL INFORMATION
Address: 5015 P. Burgos St. 1210 Makati
Contact numbers: 0915 331 1314 / 02 8640 1134
Facebook: josecuervocantina
Instagram: josecuervocantina
Chihuahua Mexican Grill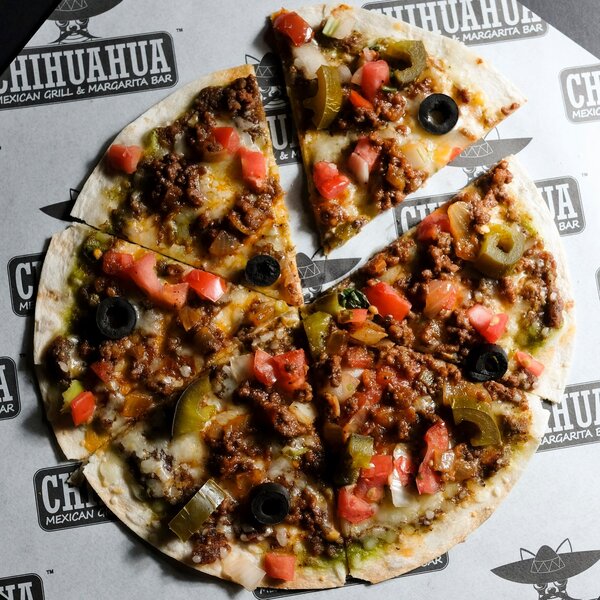 IMAGE from Chihuahua Mexican Grill Facebook page
To sum Chihuahua Mexican Grill up, it's casual Tex-Mex food done very well. Their burritos, tacos, and other offerings are so filling and authentic, you'd think you were in Mexico. They're also FREE salsa dance lessons followed by dancing from 9 p.m. until 1:30 a.m. Isn't that amazing?
GENERAL INFORMATION
Address: G/F Greenbelt 2, Esperanza Street (next to Sugi), Ayala Center 1200, Makati
Contact number: 625 0106
Website: chihuahua.ph
Facebook: chihuahuamexicangrill
Store Information