Life in Cucina: Marco Polo Ortigas Manila Shares Act of Service Through its Finest Cuisine and Amazing Hospitality
Life in Cucina: Marco Polo Ortigas Manila Shares Act of Service Through its Finest Cuisine and Amazing Hospitality
In 2019, Marco Polo Davao in Davao City announced and welcomed its newest General Manager–Colin Healey. It was a simple yet memorable celebration that marked a new beginning for Marco Polo Davao to lead the hotel to greater heights.
However, 2020 came as a surprise. The COVID-19 pandemic took over the world and caused many industries and businesses to shut down. It was a sudden turn of events that even Marco Polo Davao had to close its door to the public in the meantime.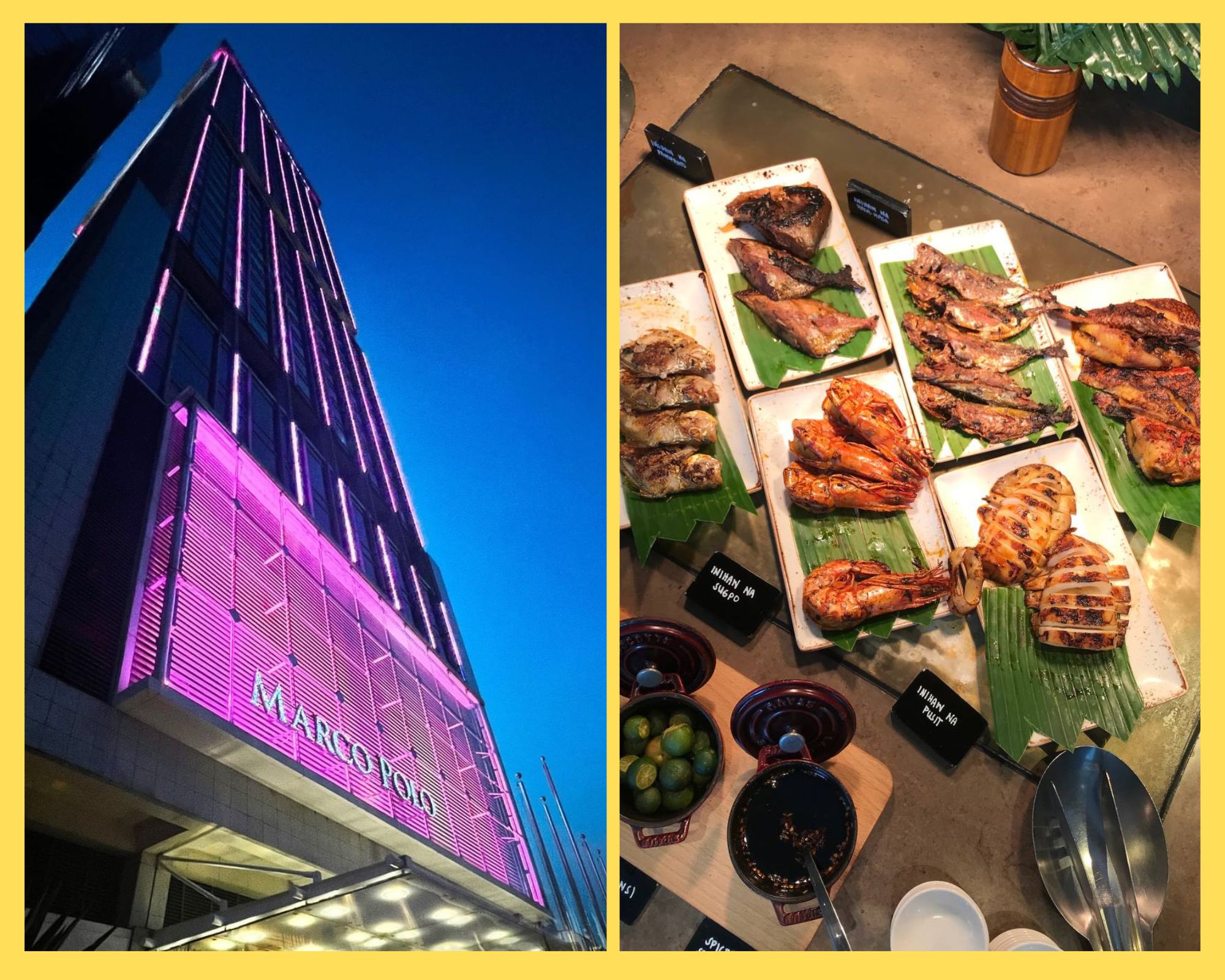 Marco Polo Ortigas Manila Facade (Image from Marco Polo Ortigas Facebook page) and Cucina's Seafood Section 
Today, as the world begins to get back on its feet–slowly but surely, the urge and the pressure to bounce back is high, especially for the hospitality management sector. 
Colin Healy, now the General Manager of Marco Polo Ortigas, invited the Philippine Primer over lunch at Cucina. Together with Cristina Ong-cruz, Director of Sales and Marketing, and Simona M. Lopez, Digital Marketing Manager, the Marco Polo team shared their stories of wins and losses amid the pandemic.
The Commander in Chef  
Healy revealed his views on how to take on challenges, especially during the early days of the pandemic.  
"You just have to deal with it," said Healy. 
With over three decades of experience in hospitality management, Healy witnessed it all. From ups and downs to setbacks and the comeback of the industry, he grew along with it. He said that the opportunity to evolve never ceases as long as there's a challenge to rise above; hence, the cycle of growth will continue.
"There's an economic situation and energy crisis [right now]. How do you run a business like that? We have to be very hands-on and very involved," said Healy."It was a lot of late nights. A lot of boardroom meetings with stakeholders and trying to find the right solution. Trying to find the right approach."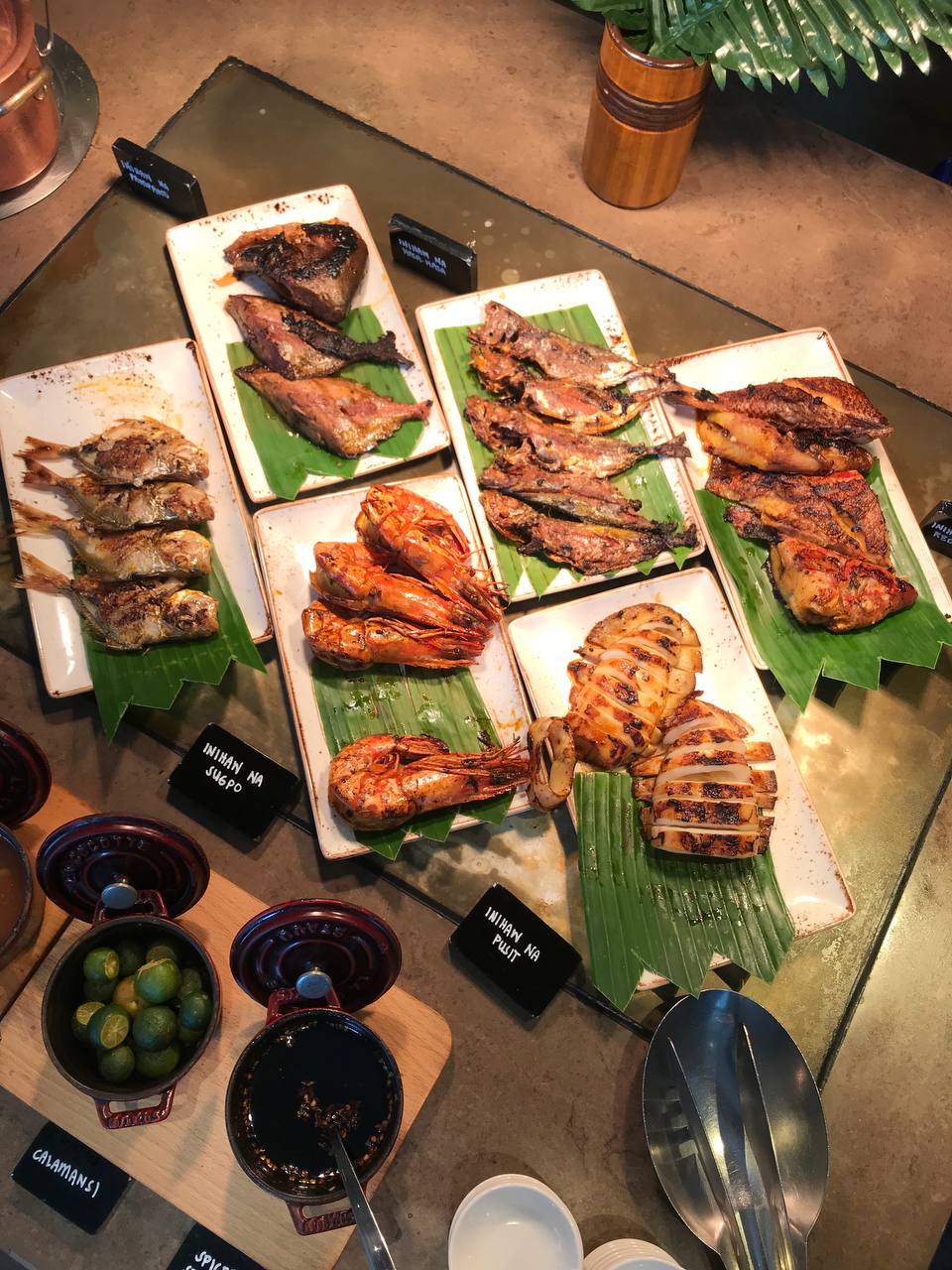 Cucina's Seafood Section 
From being an Executive Chef to a General Manager, Healy reflected on how being a commander in chef in the kitchen humbled and shaped him to manage his work as GM at Marco Polo for both the creative and the business sides.
"I think as a Chef, [which] I can do it while getting to this road [of corporate side]. Now I have many guards to what would I do. In the kitchen, you have much more creativity, and rarely do you have to get approval. If you want to change some ingredients, you can change it," he said. "Meanwhile, if I want to change something right now [as a GM], especially in a certain way, I need to get approval, first. And that's how we grow basically. You have to be instinctive. You should be able to make a decision like that because it affects everyone."
Know Your Ingredients, Know Your People
As Healy reminisced about his first year as General Manager at Marco Polo Davao, he started to share the true secret of Marco Polo's excellent service— it lies in their people.
"I was fortunate that the locals of that hotel  [Marco Polo Davao]  are very supportive. And that's the most important thing. They always give us support," said Healy. "Although, there are tough times and good times, too. We just have to be very positive and be ready for change. I think you can do anything if you have that kind of mindset. If you are stuck with what you've started, it's hard to move on. The world is changing so fast. And we have to accept that the world is changing."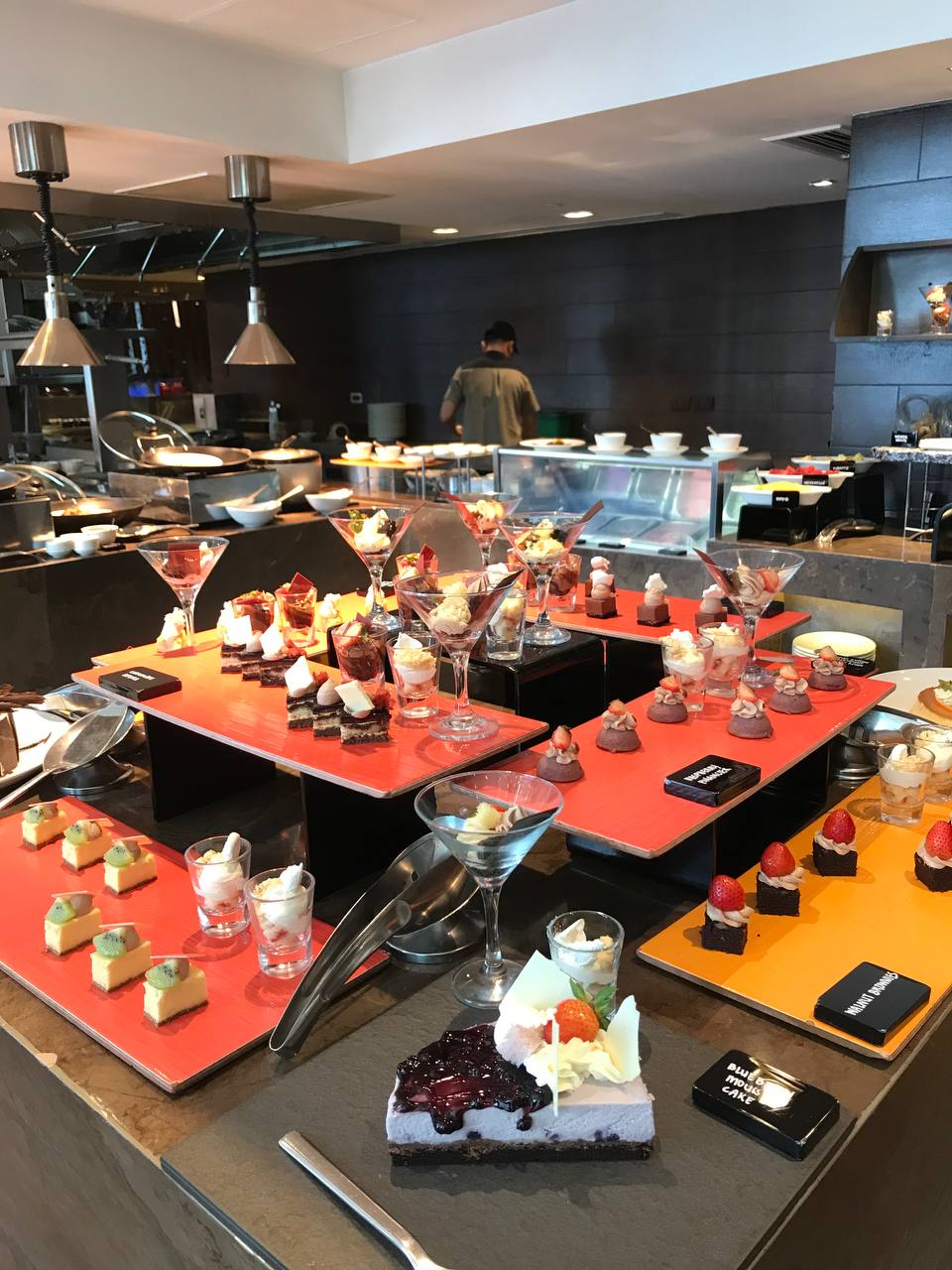 Cucina's Sweets and Desserts Section 
Healy added that before the pandemic, the Marco Polo team in Davao held a competition for chefs using one main ingredient: two eggs. The goal of the game? To become creative and innovative. Turning simple dishes into fine cuisine is a way to show that everyone can thrive and be resourceful regardless of the situation.  
"I want to see this one [Marco Polo] to grow. I want to see the chefs grow. And without them [our employees], there's no success. We are a team. My job is to mentor and help them. If there's no mentor, no one can help you to become better. You always have the need to have a mentor," he said. 
Simplicity at its Finest
The passion to grow and to move forward is evident in every aspect of Marco Polo's services, especially in terms of the food they serve. Cucina, located on the famous 24th floor of the Marco Polo Ortigas, offers unique and heartwarming food that's close to heart. Despite being known as an Italian restaurant, Cucina is in fact, home to many comfort foods covering east-to-west cuisine. They have a plethora of dishes that everyone can enjoy.
But beyond Cucina's diverse and well-curated palette, it's the overall welcoming experience that makes it more special. Even Cucina's interior design sets the tone to invite guests with its classic yet modern take on exclusivity, privacy, and intimacy. Moreover, the earth tones colors such as gold, brown, and silver show how grounded the interior design is: sophisticated and refined. Simple yet elegant.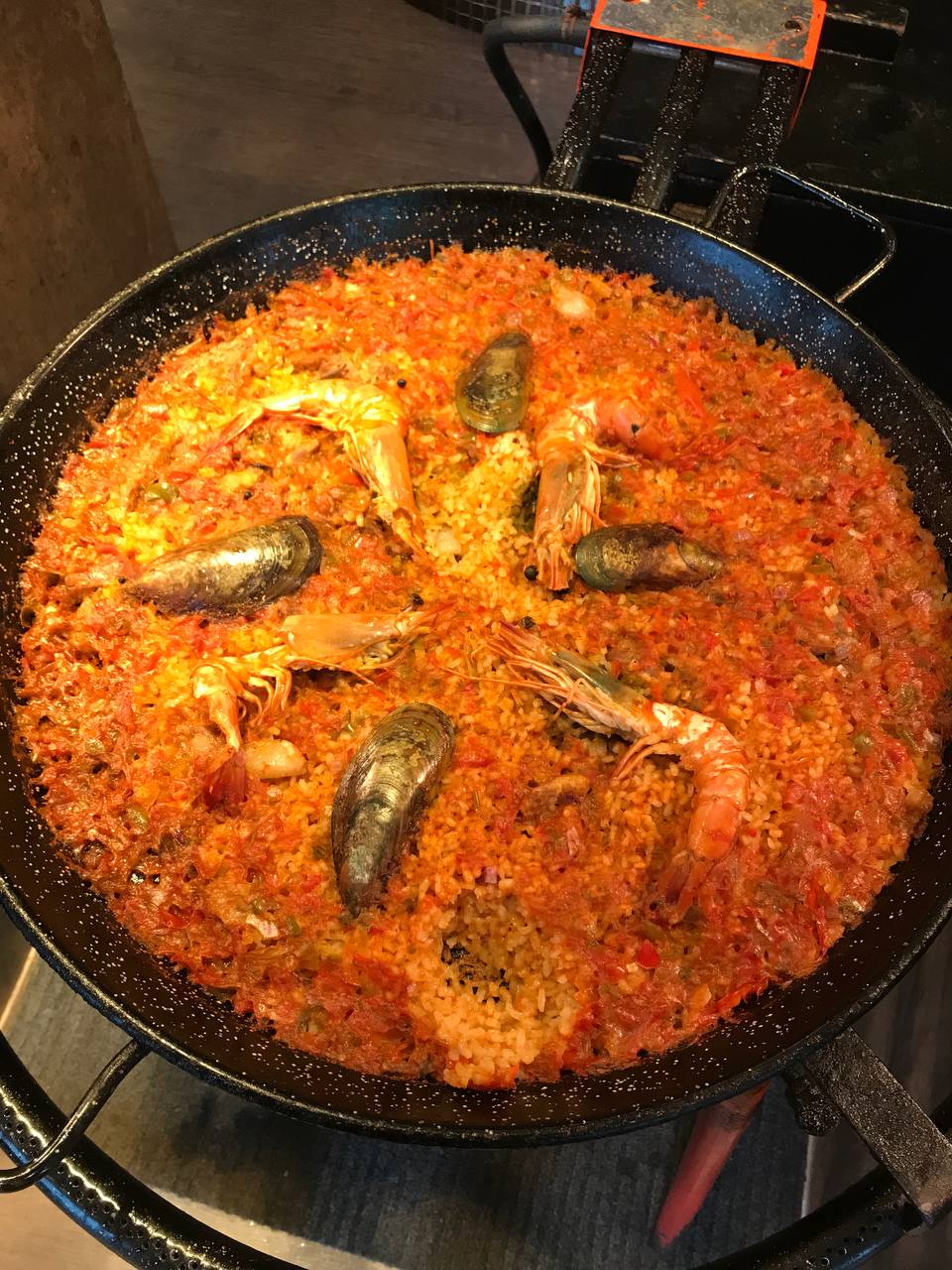 Cucina's famous paella  
This is the perfect place for anyone who seeks solitude and comfort in the middle of Manila. A place where people can enjoy their meals with their loved ones in peace. Cucina also tries to spice things up on its menu every month, as they offer different promotions to align with the season of occasion or celebration. 
"The competition is so tight [right now]. If I could sell (or promote) something cheaper on social media, people would go after that. But it doesn't mean you get the best thing in line. And that's why you have to be more creative on how to get your business going," said Healy. 
It's Marco Polo 
Since 2014 when Marco Polo Ortigas opened its doors in Manila, the hotel always makes sure to welcome its guests with exceptional service. And over the years, the hotel has received prestigious awards. But this didn't happen overnight. It took years of hard work, preparation, and collective sacrifices from all employees to make it happen.  
"It's a bit of a rollercoaster sometimes. It's the greatest recognition. And also, it can be a very cruel reward, if people are not happy. That's how the industry can be. You can be a star, you could be the finest star, and then suddenly you can be a big [flop]. That's how it can completely change, just by one guess review. Same thing with restaurants. But this is a much larger scale and that's business," said Healy.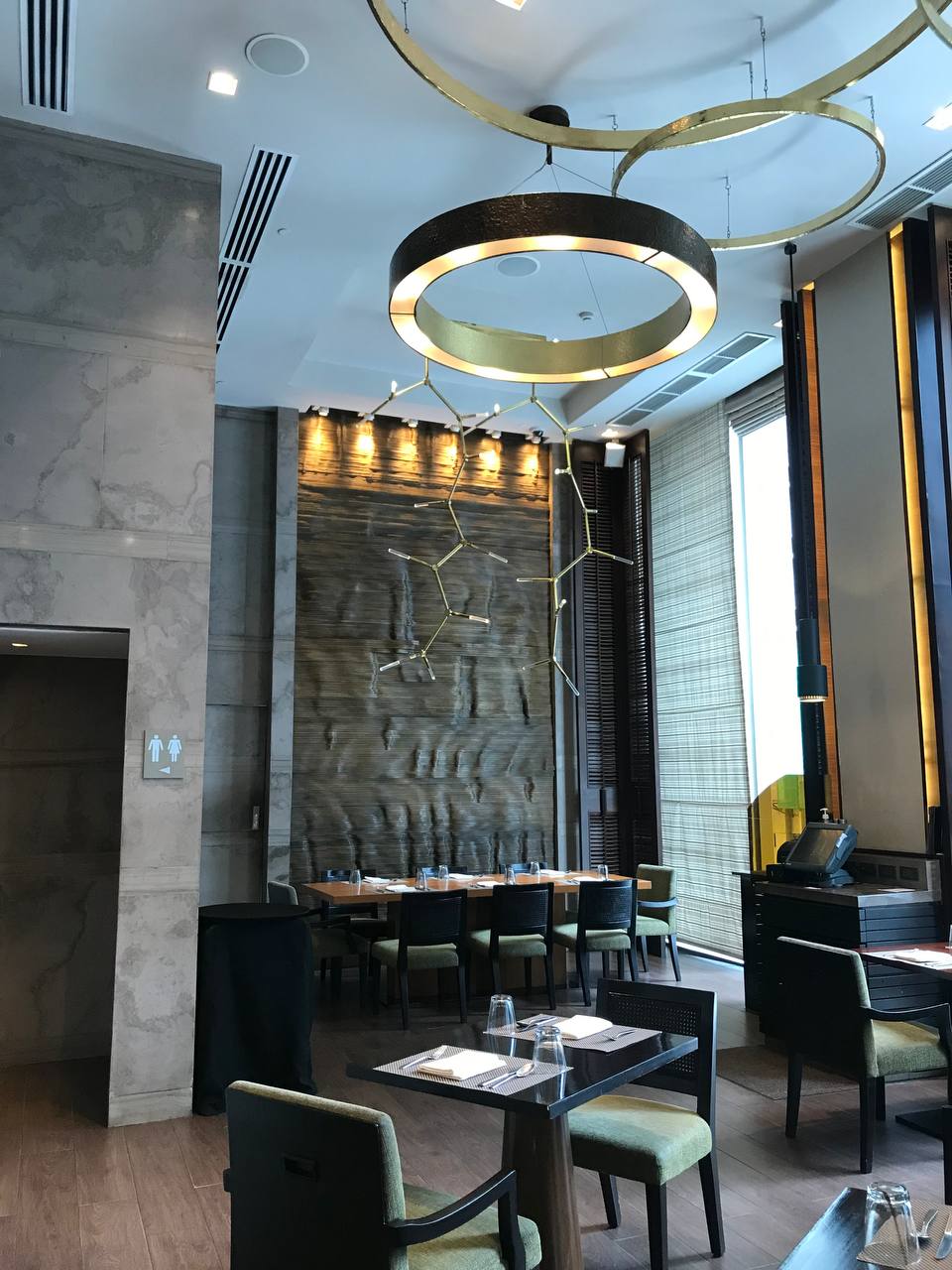 The Interior design of Cucina 
Like theater that sells experiences through shows, hotels and restaurants businesses do the same. However, Healy further explained that at the end of the day, they don't close like the theater and say see you tomorrow because their line of the industry operates 24/7. With a brave face, the show must go on for them.
"The bottom line is, in front of everyone, we need to make it happen," Ong-cruz added. 
Lopez also revealed that the Marco Polo team is way different now. Their employees learned how to upskill and multitask not only because of the demand for service increases but, more so, it's the dedication they're willing to put into the industry that they call home. 
The Act of Service
"Sometimes the customers aren't always right. And we can't say they aren't. But we have to listen because it's a customer experience. It's probably a painful experience. What are you gonna do [about it]? said Healy. "If you want to do something, for sure you're gonna make mistakes but you should keep moving forward. That's what all matters."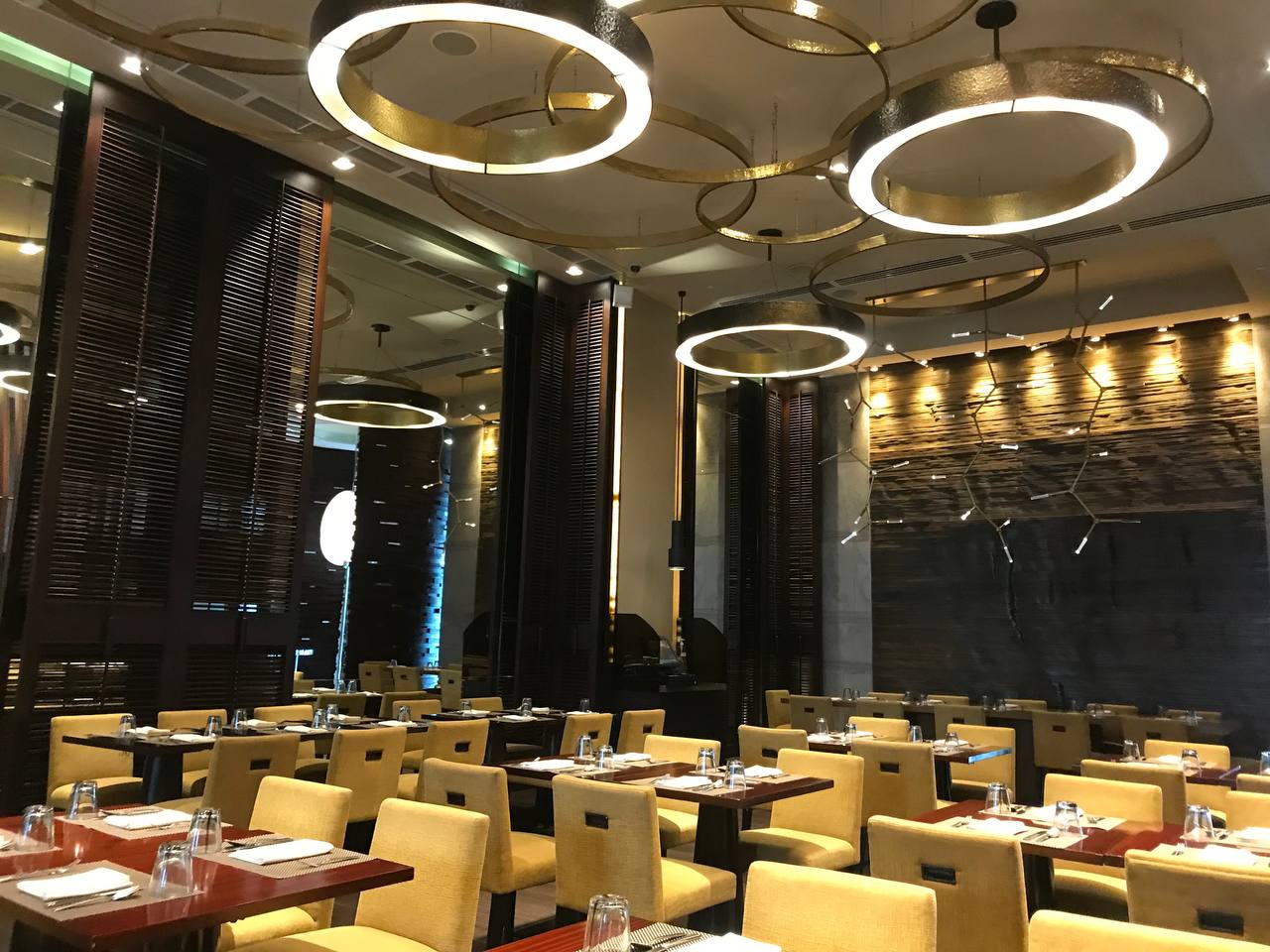 The Interior design of Cucina 
For the last couple of years even amid the pandemic, Marco Polo Ortigas managed to uphold the culture of excellence. The Forbes Travel Guide recognized Marco Polo Ortigas Manila and received its sixth consecutive Forbes Travel Guide Five-Star award this year. This is just one of many accolades for the hotel. Healy, along with his team, proves that the true luxury of experience in the hotel industry comes from people whose passion is to share their acts of service with their guests.   
'We all make sacrifices but you should enjoy what you do. You got to be motivated. I made mistake in the kitchen. Done things wrong but you will learn from it and you will get better. That's all matter now. The same thing with the hotel, it's what we do. We [always] try, and we will learn from it," he ended. 
---
Photos and text by Cedie Salido.
General Information
Meralco Avenue and Sapphire Street, Ortigas Centre, Pasig City, 1600, the Philippines
(+632) 7720 7777 | (+632) 7720 7789
manila@marcopolohotels.com