Soga Miga in Waterfront Festival Mall
UPDATE: Molito branch is now closed. Soga Miga moved to a new location at 2209-2211 Upper Ground Floor, Water Garden, Festival Supermall Expansion, Filinvest City, Alabang, Muntinlupa City.
For ten years, Soga Miga Korean Restaurant has served patrons from their main branch in Molito Alabang complex. With the change of times and the popularity of Korean food, the restaurant must meet with their customers and move to a bigger and better location but still offering the same well-loved dishes.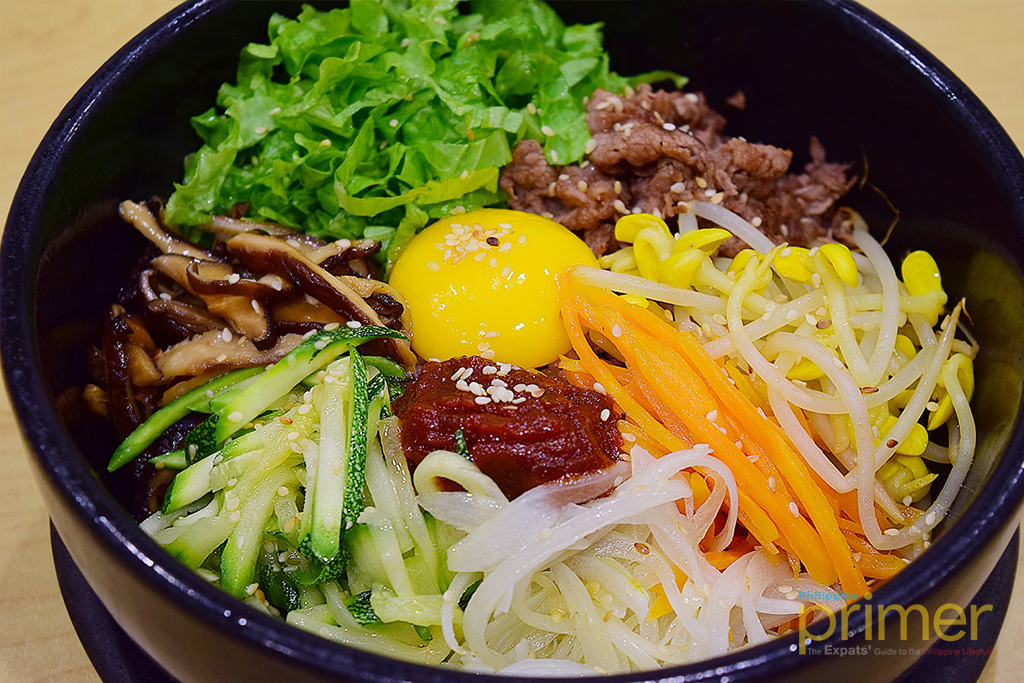 Dolsot Bibimbap Php 350
Speaking of well-loved dishes, Soga Miga's wagyu cuts are probably one of their most-loved dishes. They come out from the kitchen on plain plates that highlight the beautiful marbling of the meat. Eaten beside the side dishes that they make in-house, you will surely understand why wagyu is coveted everywhere.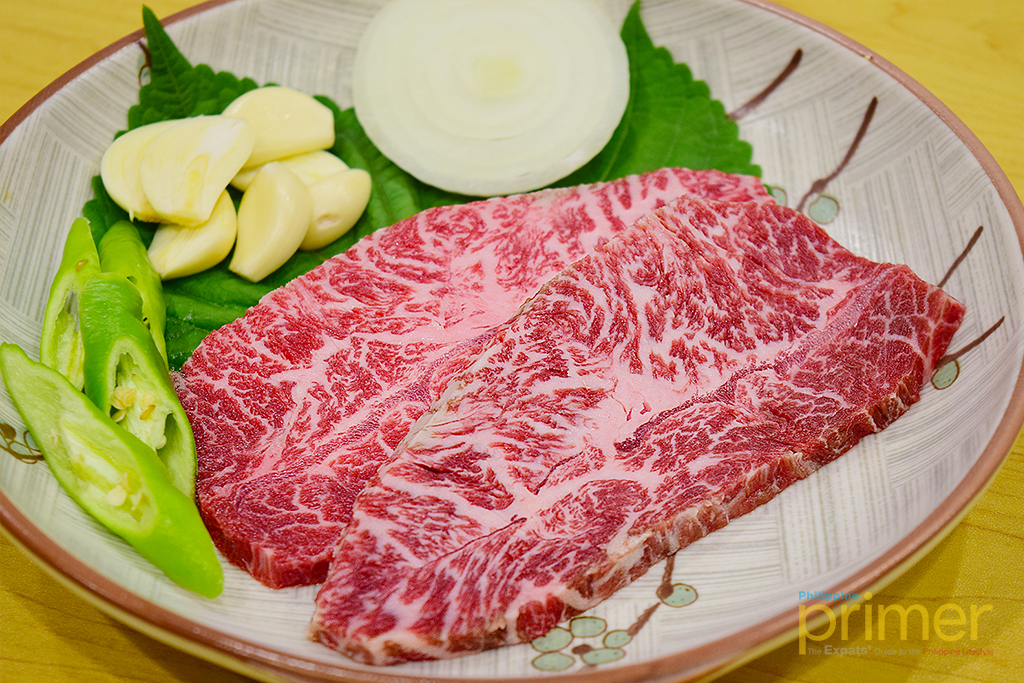 Top Blade Wayu Php 1,000- 1,400
Using both imported and local ingredients, Davao charcoal, and a special grill that will minimize juices from dripping onto the fire, Soga Miga offers only the most delicious and Korean dishes that has many customers coming back for more. They also employ both Korean and Filipino chefs, making their flavors appealing to both nationalities who dine with them. Translated as "House of Beef", Soga Miga boasts choice wagyu cuts and other variety of meats.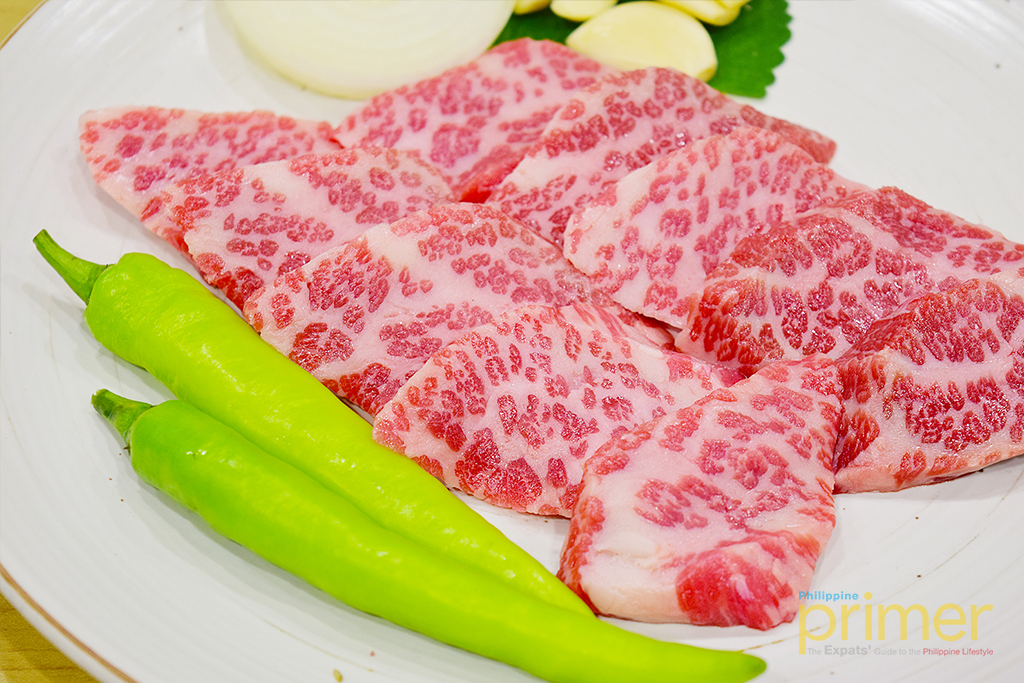 Wagyu Shortrib Php 1,000-1,400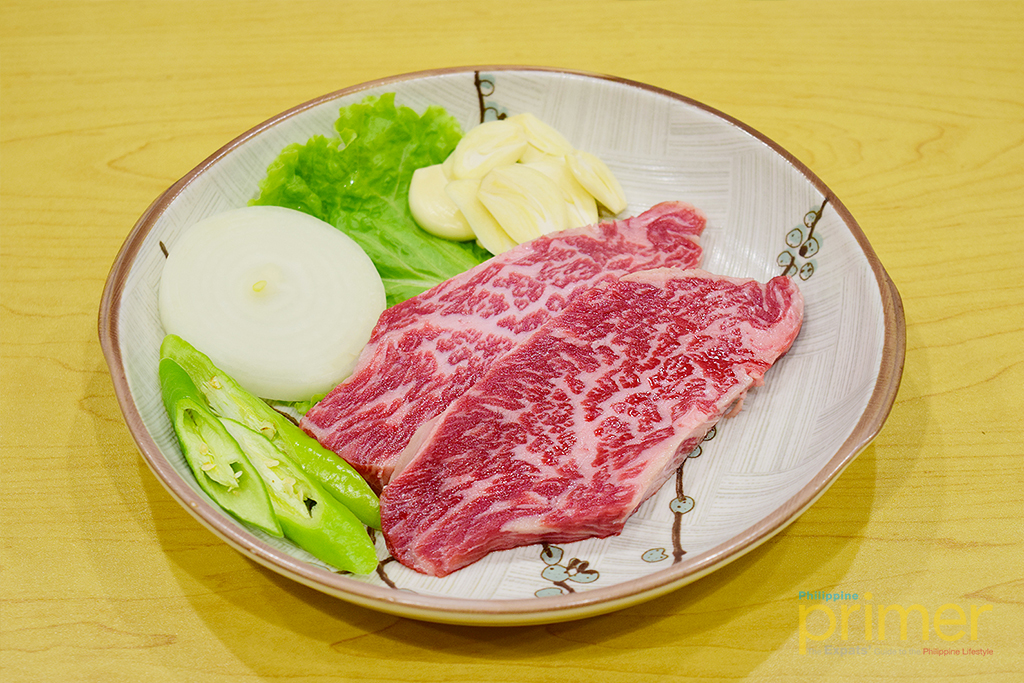 Flap Meat Wagyu Php 1,000 – 1,400
Other than their grilled wagyu, we also know them for their spicy kimchi and other dishes. Their Budae Jjigae, a stew with sausages, vegetables, canton noodles and of course, kimchi, is a hearty meal that will surely satisfy many foodies. Other dishes from their special menu includes Gamjatang (Php 1,300) and their Gopchang-jeongol (Php 1,400), a beef intestine soup with udon noodles, assorted vegetables, and a spicy sauce.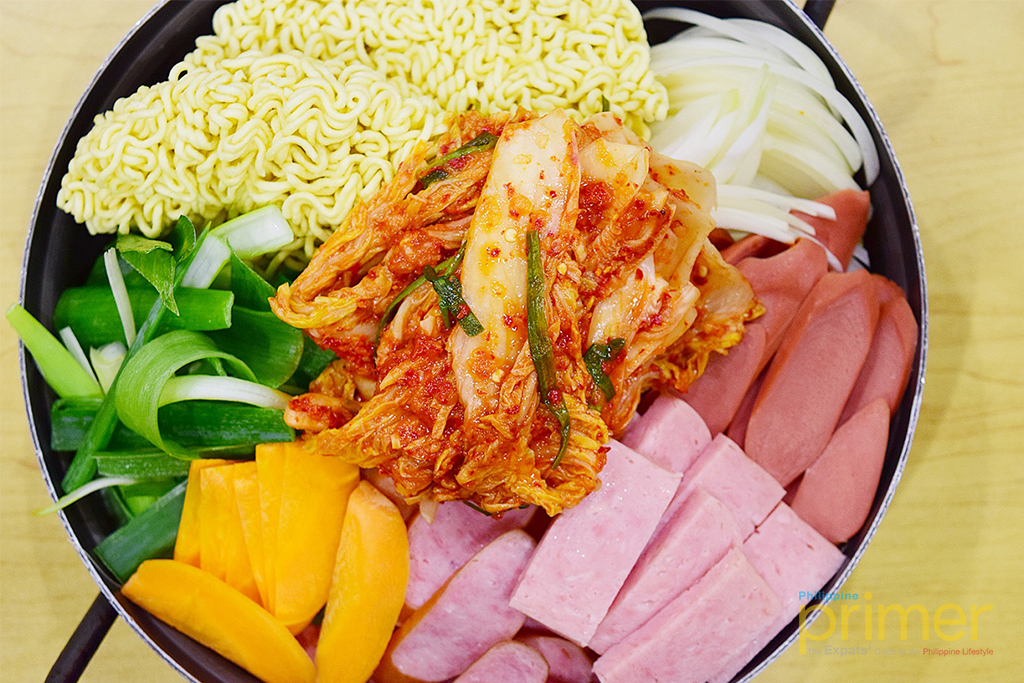 Budae Jjigae Medium for Php 900 and Large for Php 1,300
In addition to the regular menu, they will also now be offering a new dish. The Cold Noodle inspired from the Sokcho Pollack Cold Noodle popular in Shinsegae, Korea is fresh noodle pulled out in-store and seasoned with well-aged pollack. Soga Miga will let you taste Korea's favorite cold noodle.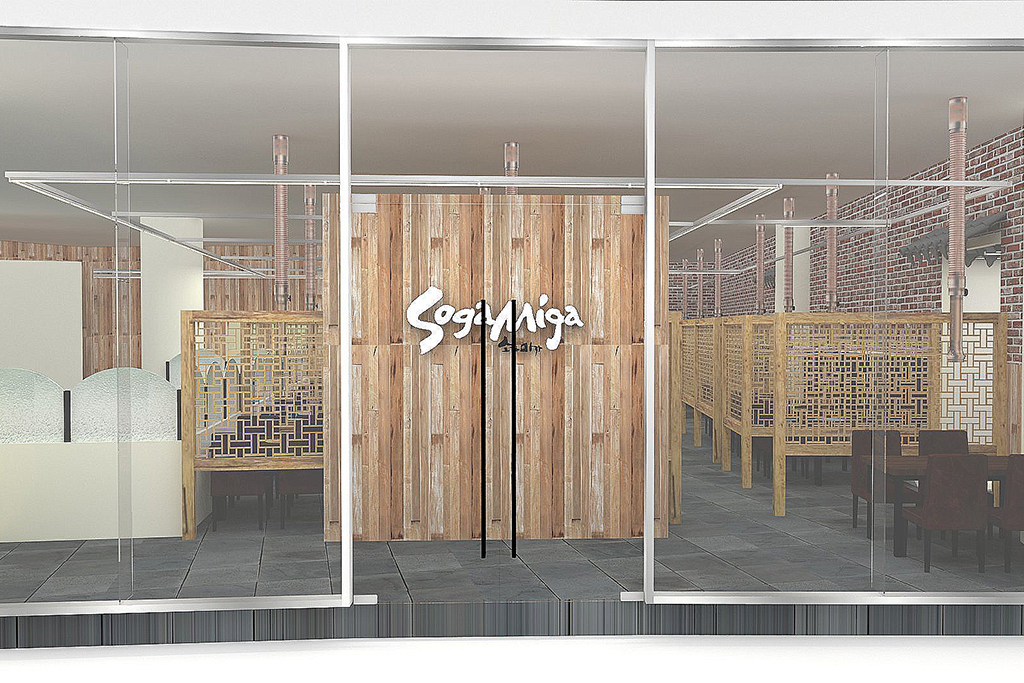 Concept design for Soga Miga Watergarden, Festival Mall new branch
Rather than growing old and wrinkly in one place, Soga Miga has a branch in Aguinaldo Hi-way in Silang Cavite plus a new location at the Water Garden inside Festival Mall, Alabang. In a statement, they thanked their loyal customers for the love and unending support. "The new venue will have 18 exclusive VIP rooms for business meetings and celebrations together with an improved and modern interior, better environment and easier parking space. We at Soga Miga sincerely promise our diners the same taste and quality ingredients you know and love," the announcement reads.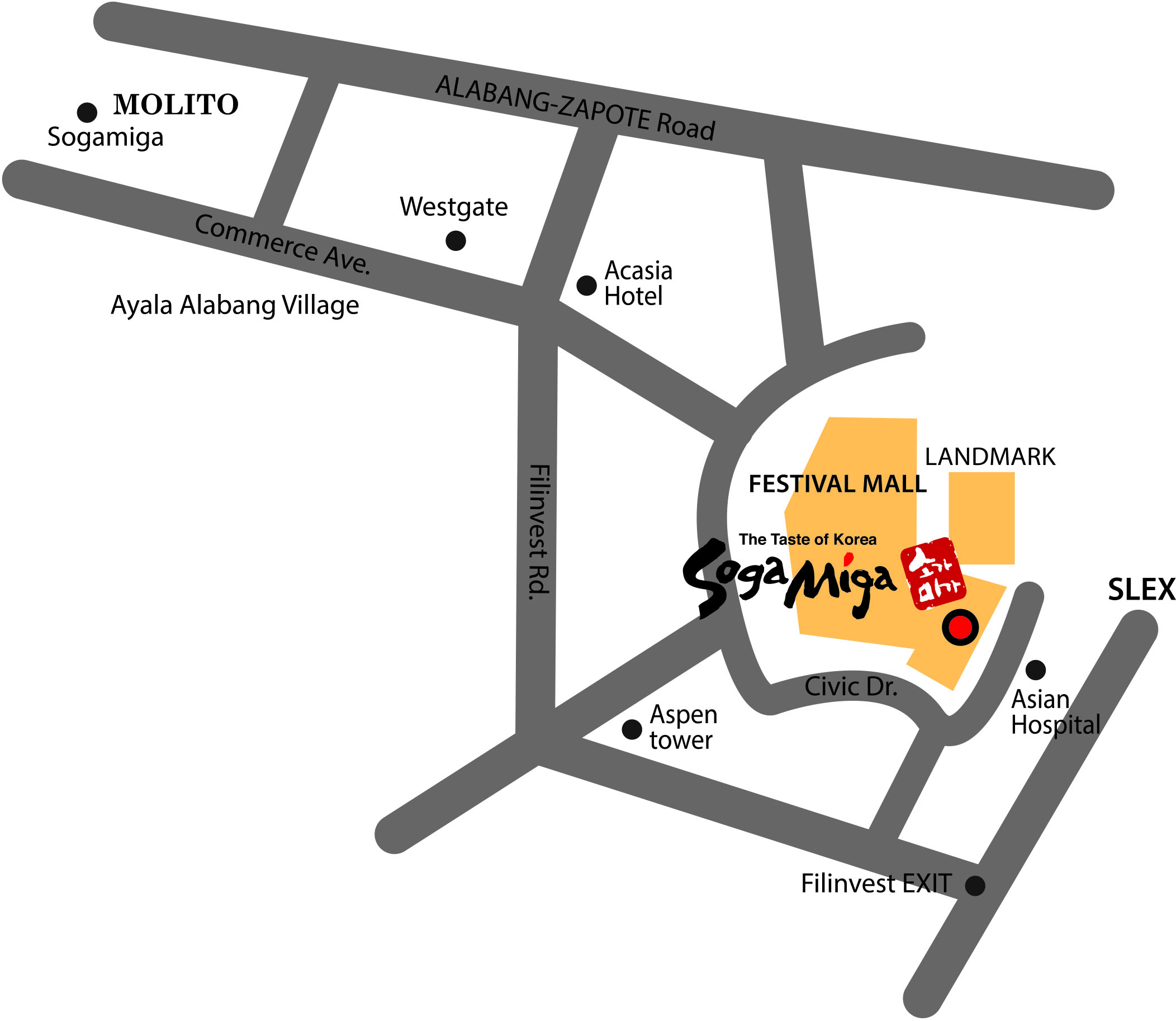 Map to the new Soga Miga main branch
Look not in Molito Alabang anymore for the Korean place you know and love. Instead, head out to Watergarden Festival Mall, Alabang, Muntinlupa. They will be open from 11 am to 10 pm daily.
Also read: Soga Miga at Molito Complex
General Information
Watergarden Festival Mall, Alabang, Muntinlupa
02-807-3008
0917-807-3008
11 am to 11 pm daily