GUIDE: Best Yakiniku Restaurants in the Metro to Visit if You Love BBQ
Who doesn't love barbeque? It's tasty, smoky, and most importantly, affordable. For some people, smelling the mouth-watering scent of grilled meats and sauces wafting in the air is the best feeling ever. And while we love the Filipino-style bbq, there's been a noticeable surge of Korean and Japanese restaurants specializing in yakiniku and samgyeopsal popping all over the country in recent years.
If you're going to get your Japanese and Korean bbq fix, you might as well visit the best. Scroll down to see some of our favorite spots for yakiniku and samgyeopsal in the Metro.
Urameshi-ya Japanese restaurant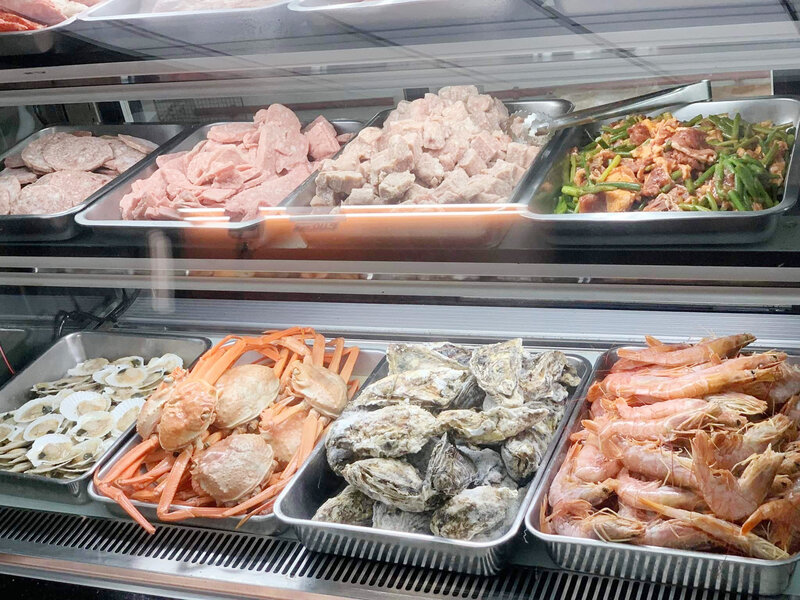 The selection alone is enough to make your stomach grumble / IMAGE from Urameshi-ya Japanese Restaurant
Urameshi-ya Japanese Restaurant in Makati is a favorite place among those who have a hearty appetite. Known for their grilled meats, it's a paradise for carnivores where you can score an eat-all-you-can buffet. Aside from that, Urameshi-Ya also offers seafood such as shrimp, snow crabs, scallops, and oysters. They also have a variety of cold cuts such as wagyu spam and spicy sausages.
Urameshi-ya Japanese Restaurant is located at 2303 G&A building Don Chino Roces Ave., Pasong Tamo Extension, Makati City. For inquiries, contact 0999-443-5386, 0935-235-0050, or 250-1102. You may also check out its Facebook page.
Miyazaki Gyu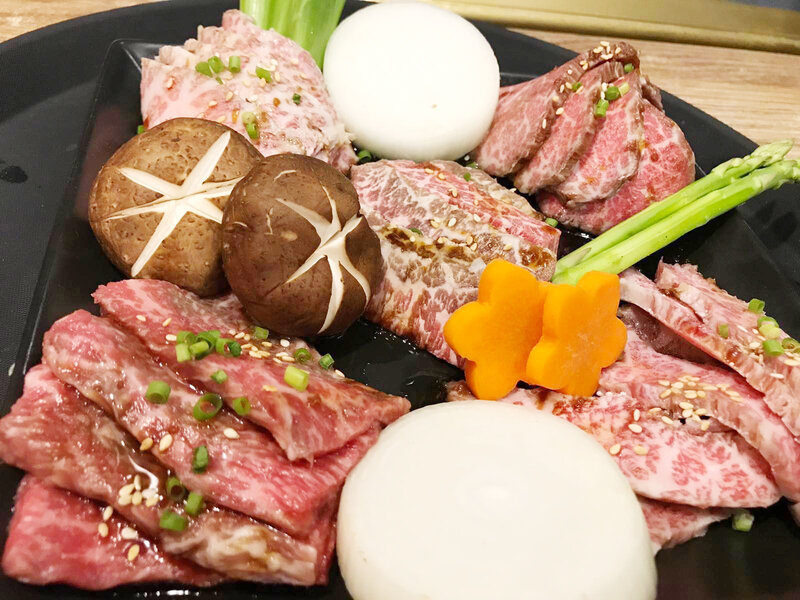 Melt-in-your mouth Miyazaki beef goodness / IMAGE from Miyazaki Gyu
If you love wagyu, you must visit Miyazaki Gyu in BGC. Considered an authority when it comes to all things wagyu, the award-winning restaurant serves only the best for its guests by offering them quality wagyu imported from Miyazaki, Japan. Aside from yakiniku, they also serve the sought-after Grade A Miyazaki beef in a variety of Japanese and western dishes such as steak tartare, soba, and sushi.
Miyazaki Gyu is located at Podium Level, One McKinley Place 26th St. corner 4th Ave., BGC Taguig City. For inquiries and reservations, contact 0917-168-6673 or message its Facebook page.
Shaburi and Kintan Buffet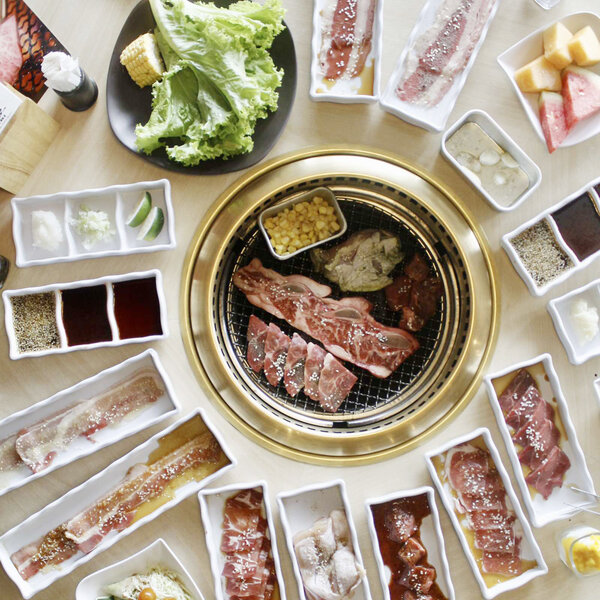 Grilled beef + hot pot = love / IMAGE from Shaburi and Kintan
Shaburi and Kintan Buffet in Makati is a dining concept that combines two restaurants that serve shabu-shabu and yakiniku, meant to satisfy its customers' craving for authentic, buffet-style Japanese dishes. For the Kintan buffet, there are four options: Regular Buffet, Kintan Buffet, Premium Kintan Buffet, and Special Wagyu Buffet. For Shaburi, these are the Regular Shabu, Special Shabu, Shaburi Wagyu, or Special Wagyu buffet options. Meat choices for both restaurants include chicken, pork, and beef.
You may visit Kintan and Shaburi at 4/F Japantown – Top of the Glo, Glorietta 2, Makati City. For inquiries, contact (02) 7719-5141 or 0917-811-5625. Check the restaurant out on Facebook for the latest promos and announcements.
Tajimaya Yakiniku Restaurant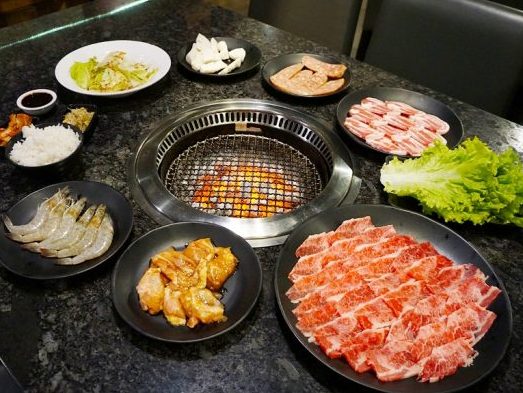 An assortment of Tajiyama grill options / IMAGE from Tajimaya Yakiniku Restaurant
Originally from Chiba, Japan, Tajimaya Yakiniku Restaurant is known for its premium wagyu sets and eat-all-you-can buffet that will surely wake the carnivorous instincts slumbering within you. From imported graded wagyu to freshly caught seafood, Tajimaya's wide selection of grilled offerings makes it one of the best grill restaurants this side of town. On top of that, this resto makes their own special takiniku sauce which adds more depth and flavor to their already flavorsome meats.
Tajimaya Yakiniku Restaurant has branches at MoA (0917-551-8929), Rockwell (0917-890-7318), Alabang Town Center (917-189-5858), and Vista (0917-510-8929). For further inquiries, contact its management on Facebook.
Yakiniku Wasshoi
Premium wagyu slices / IMAGE from Yakiniku Wasshoi
Yakiniku Wasshoi is a traditional Japanese restaurant in BGC that serves a wide-range of Japanese goodness such as set meals, sushi, sashimi, agemono (fried food), and donburi. For yakiniku fans, they have skewers, seafood, and meat cuts–grilled to perfection–which they serve in wooden boats with dry ice for a dramatic effect.
Yakiniku Wasshoi is located at The Fort Strip, 7th Avenue corner 28th street Bonifacio Global City, Taguig City. For inquiries and reservations, call (02) 808 7608 or message the management on Facebook.
IRONMAN's Steakhouse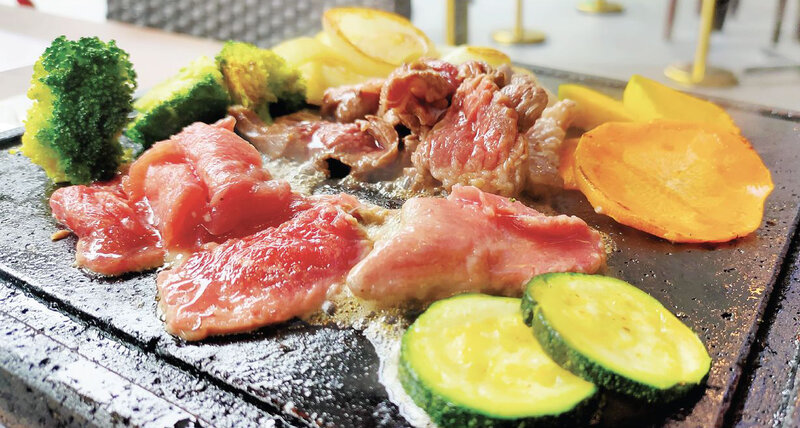 Yakiniku and assorted veggies / IMAGE from Philippine Primer
East meets west in IRONMAN's Steakhouse as it combines the opulence of the western joints with the visual artistry and emphasis on freshness of the Japanese. What makes the restaurant stand out from other steakhouses is the customizable menu it offers that allows diners to choose from a variety of prices points and culinary styles. The meals are prepared a la minute by the in-house chef, who ensures everything served is both a feast to both the eyes and palate. IRONMAN's Steakhouse also lets diners grill their own meats and vegetables on a piping hot Ishiyaki stone. This is for a la carte dining only.
Visit this wonderful place at GF, Ayala Malls Circuit Makati, Makati City. Contact 0922-856-5835 or message the management on Facebook for inquiries or reservations.
Makchang Korean Restaurant
Samgyeopsal, anyone? / IMAGE from Makchang Korean Restaurant
Serving up authentic Korean favorites, Makchang Korean Restaurant is certified favorite among samgyeopsal lovers. Try the pork belly and once you're done grilling, wrap them up together with kimchi, pickled radish, and tteokbokki (spicy Korean rice cake) in lettuce, and eat it straight away. It also serves soju and beer.
As a bonus, Philippine Primer readers may Php 200 off their total bill (minimum order worth Php 2,000) when they dine-in by simply showing the article below until July 31, 2022.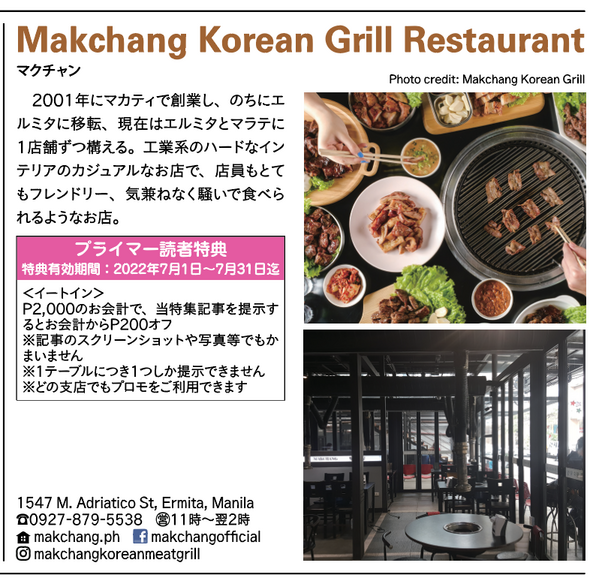 IMAGE from Philippine Primer
Visit Makchang Korean Restaurant at 547 M. Adriatico St, Ermita, Manila. For reservations and inquiries, call 0927-879-5538 or visit its official Facebook page.
Store Information