Osakatsu in Salcedo Village: Unlimited Kushikatsu Goodness
If you enjoy frying your own food, this new restaurant in Makati will let you do so. Here, you can deep fry meats, seafood, fish balls, and vegetables on your own!  In 90 minutes, you can choose from their special sauces, pick your kushikatsu from their buffet table, deep fry right on your table, then munch on the golden brown goodness.  Such is the experience at Osakatsu in Salcedo Village Makati, the first DIY kushikatsu buffet restaurant in Manila.
/IMAGE Osakatsu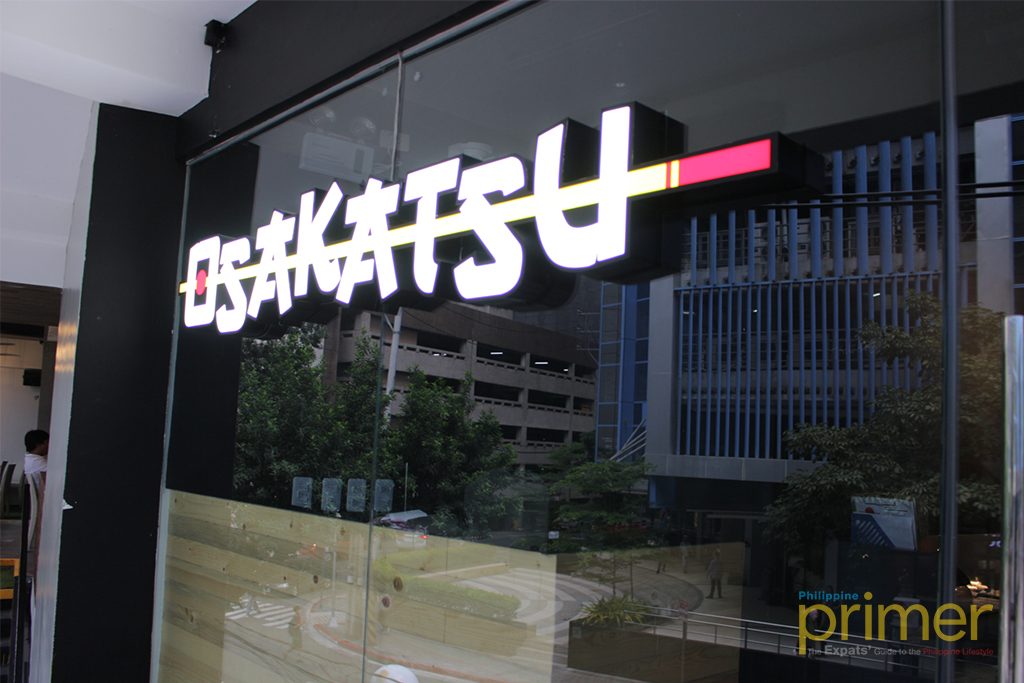 Osakatsu is the first restaurant in Manila to offer an unlimited kushikatsu menu. To those who are not familiar, kushikatsu is a Japanese term for deep-fried skewered meat or vegetables. In Nihongo, kushi means the skewers used and katsu refers to the deep-fried cutlet of meat. Kushikatsu is the heart of Osaka and in this new restaurant, these are readily available in their 90-minute buffet. Because their buffet table changes constantly, customers are sure to enjoy various choices in every visit!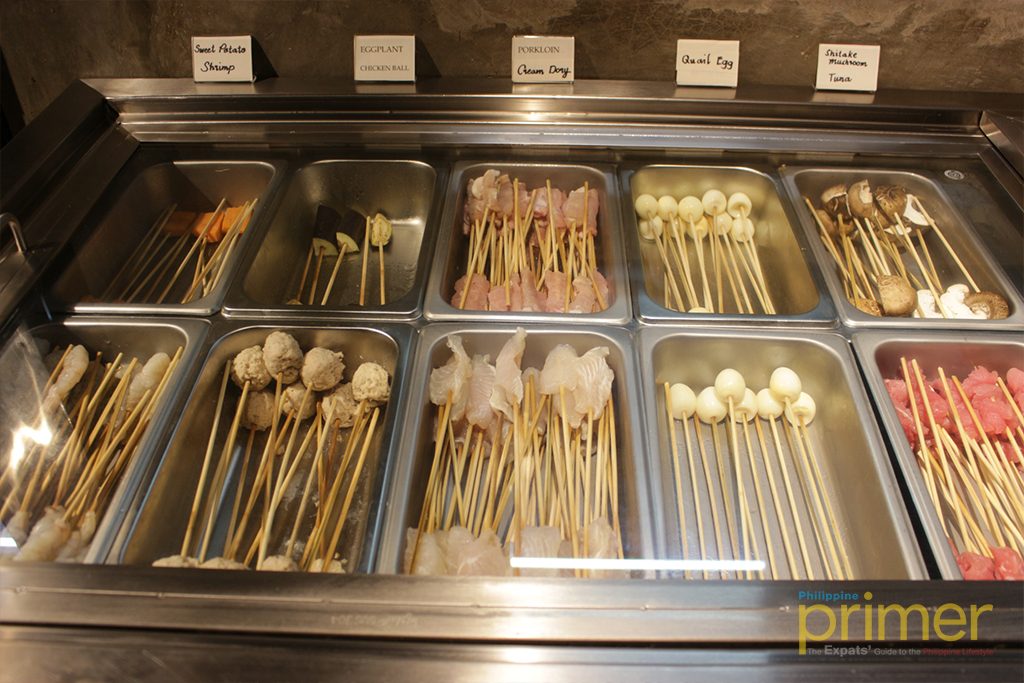 20 choices of sticks that change every once in a while
Osakatsu's buffet is available for Lunch from 11 am to 2 pm and Dinner from 6 pm to 11 pm. For only Php 490, the buffet includes complimentary cabbage salad and half-serving ramen or miso soup, a wide and ever-changing line up of skewered meats and vegetables, with maki and side dishes of the day.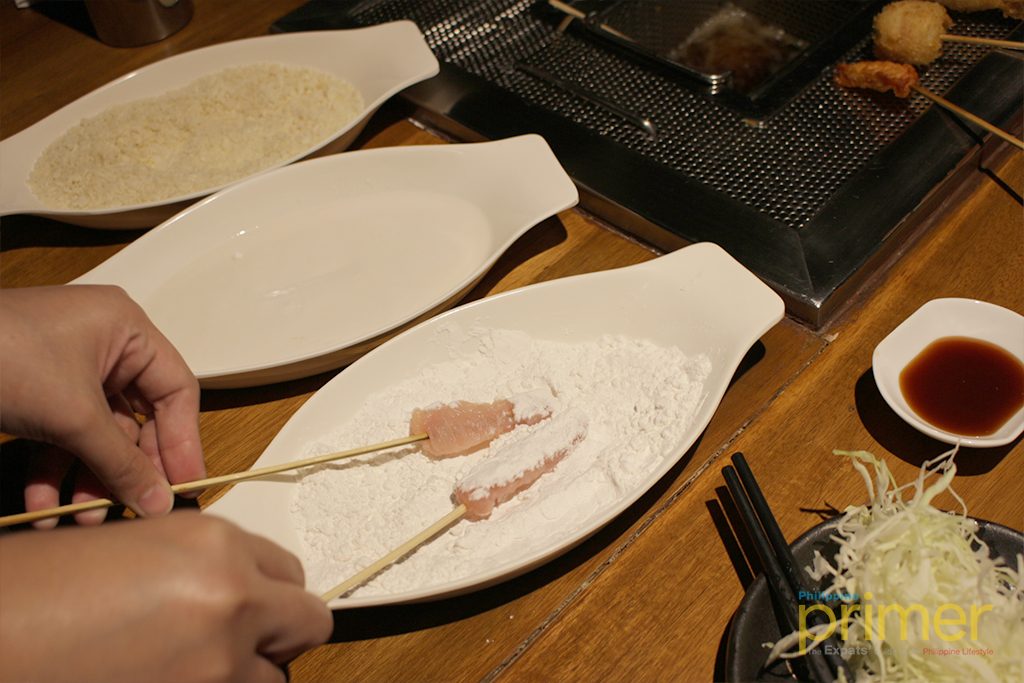 Coat with flour, batter, and breadcrumbs before frying or fry directly anything your way!
Osakatsu is also the first to offer a deep fryer table where customers can cook their kushikatsu themselves. The table itself is a locally and specially manufactured electronic deep fryer just for Osakatsu to ensure safety, maintain oil temperature, and cook your kushikatsu to golden brown perfection.
To start off, customers are given Japanese flour, batter, and breadcrumbs so customers can coat their kushikatsu as much as they want. When the coating has turned golden brown, take it off the oil and let it cool and drain on the side. Osakatsu offers three of their own sauces: sweet, spicy and tonkatsu to flavor the kushikatsu even more before the first bite.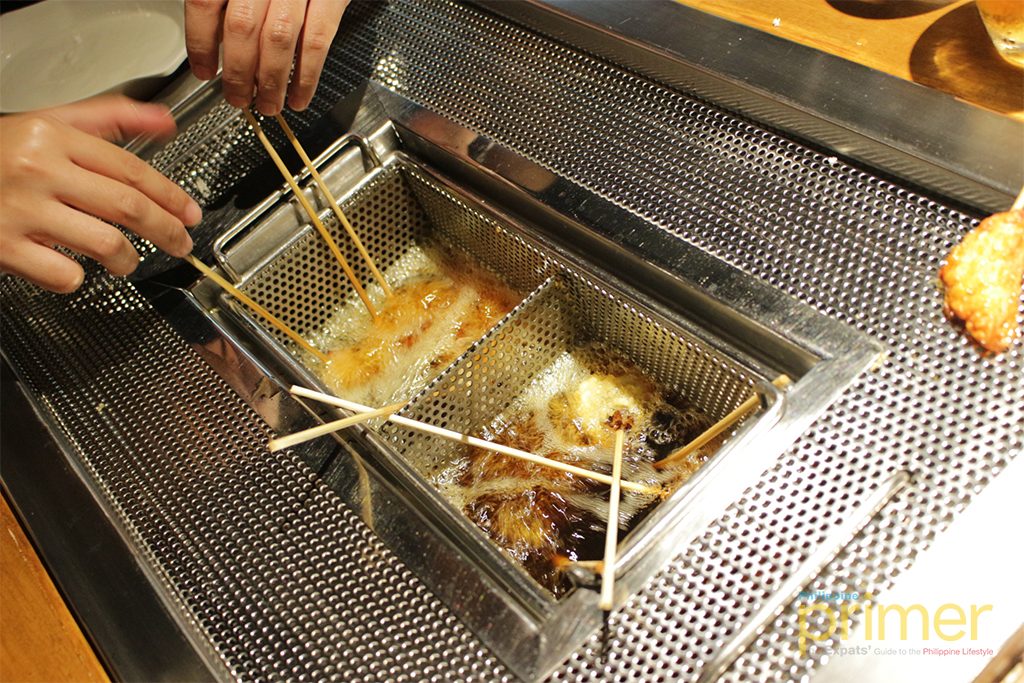 Their deep fry tables are safe! Fry in the middle and drain at the side.
"Our idea for the interior is to match the streets of Japan," says owner LA Valles. "In my trip to Osaka's Shinsekai area, our local guide brought us to a buffet kushikatsu and it was my AHA! moment thinking that this is a great thing to bring to the Philippines." Matching the Filipino love for fried food and sauces, Valles marries casual street food and traditional Japanese dishes in Osakatsu with Chef Edo San, the former Executive Chef at Balesin Island Club and Executive Sous Chef at Shangri-La.
Their menu also offers ramen, sushi, and donburi but Valles recommends you to try their special dishes especially their Black Mamba, their own maki of soft shell crab tempura with squid-ink infused rice and LA Maki, their version of California Maki that has torched mangoes.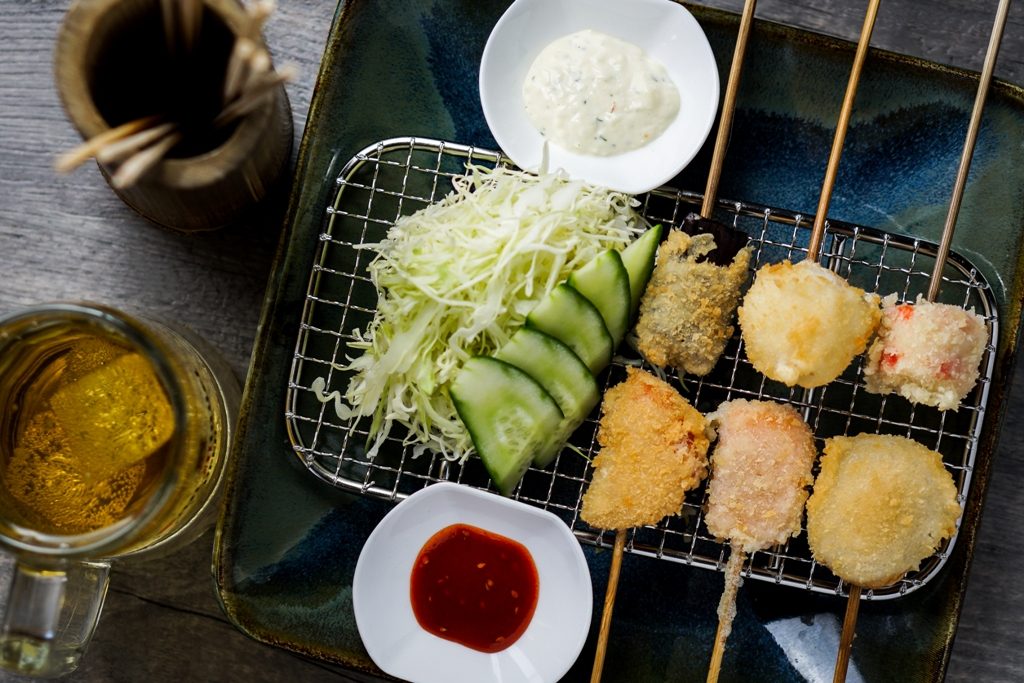 /IMAGE Osakatsu
For drinks, Osakatsu offers draft beer, local beer, Kirin, sake, and highball. They are also developing their own ice cream to cool you down after having hot fried kushikatsu so make sure to try these too. Ice cream flavors will include black sesame, wasabi, and green tea. Their Fried Chocolates that has chocolate, nori, mochi, and mango with ice cream on the side is for the adventurous diners to experience a savory, sweet and gooey goodness.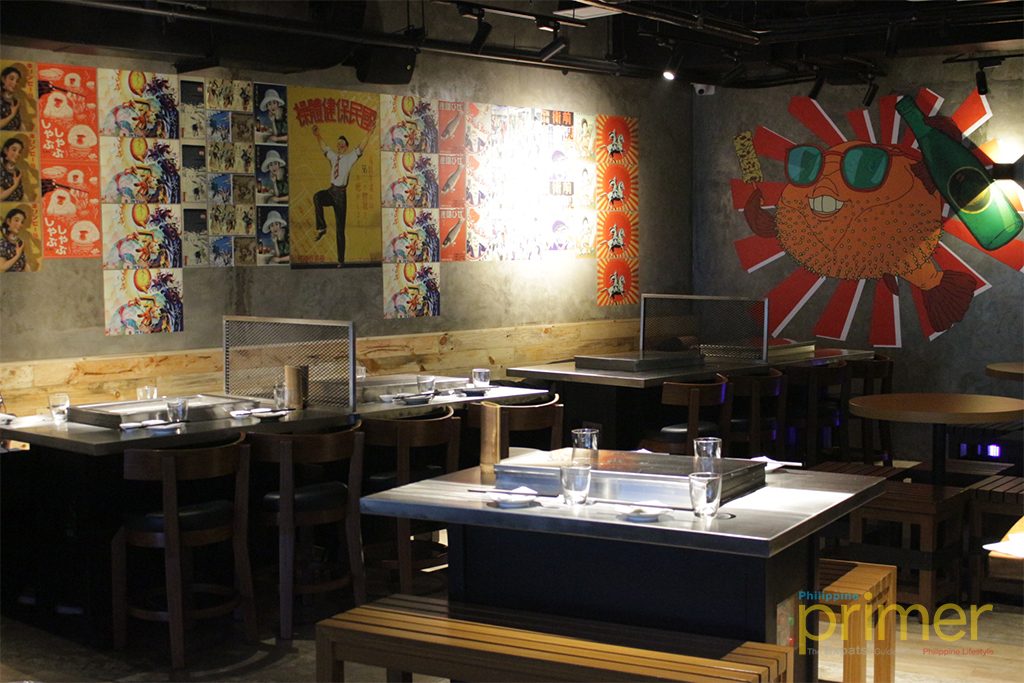 The restaurant is deeply inspired by Osaka as prevalent their restaurant name, interior and menu, Osakatsu offers a new experience right at the heart of Makati.
Valles also recommends pairing your kushikatsu with the curry and rice for a whole meal as he had seen several Japanese diners have done so. He introduced the Chef Edo San Special that is a big makimono where they used anago or seawater eel with cucumber, mango, cucumber, and cheese!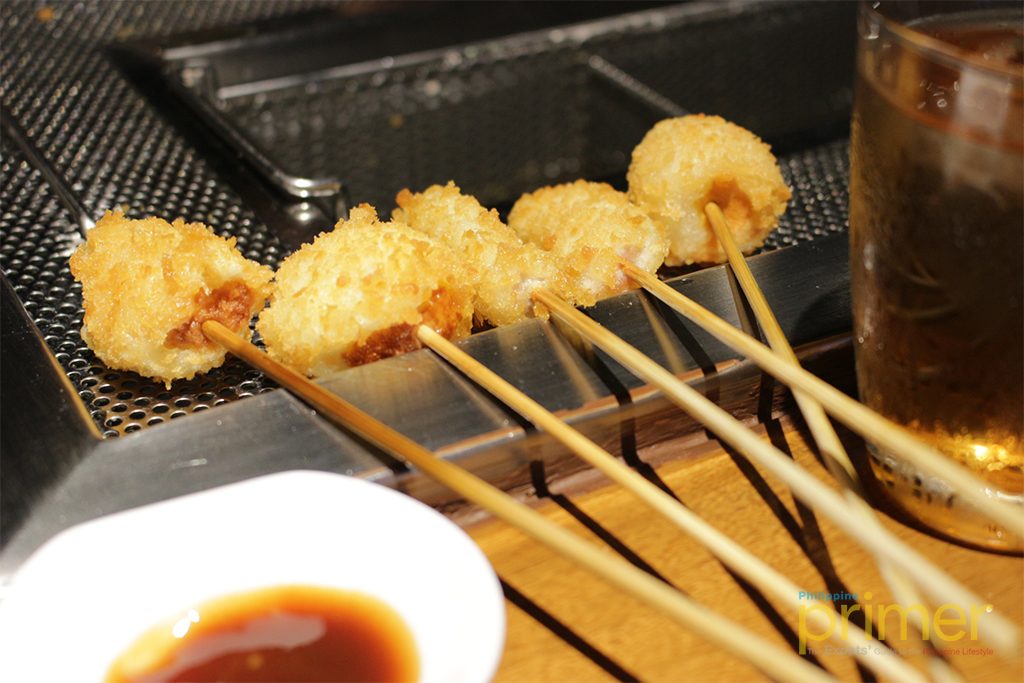 Fry the kushikatsu to golden brown perfection
With the wide array of choices and the unique experience of deep-frying your own dishes, Osakatsu is sure to lure in any foodie and lover of Japanese dishes to come knocking at their door.
Store Information
2F ACCM Building, 102 Valero St., Salcedo Village Makati City
838-7591
0928-503-4966
11 AM to 10 PM, Monday to Saturday
Sunday
Cash
info@osakatsu.ph