LIST: Where to Get Osechi in Manila this Holiday Season
Osechi is the traditional collection of food enjoyed by the Japanese on New Year's day. These are typically packed in elegant tiered boxes called jubako (lacquer boxes), which resembles bento boxes. Osechi isn't just delicious, it's auspicious as well, with each item holding a special meaning to wish for a family's prosperity.
To welcome New Year 2023 with delight and good luck, we've listed down a number of restaurants in Manila that offers Osechi for you and your loved ones to enjoy.
Tsukiji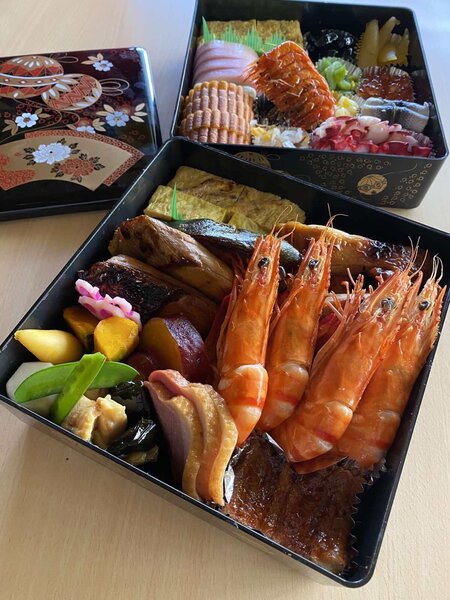 IMAGE from Tsukiji
Tsukiji will be offering two-tiered Osechi boxes (good for 3-4 persons) priced at Php 10,000 + 5% service charge for the holidays. You may preoder until Dec 15. Pickup is available on Dec 31.
General Information
Address: MilkyWay Building, 900 Arnaiz Ave., corner Paseo de Roxas, Makati
Phone: 2-8843-4285/02-8812-2913
Facebook: tsukijirestaurant
Instagram: tsukiji_makati
Minnano Supermarket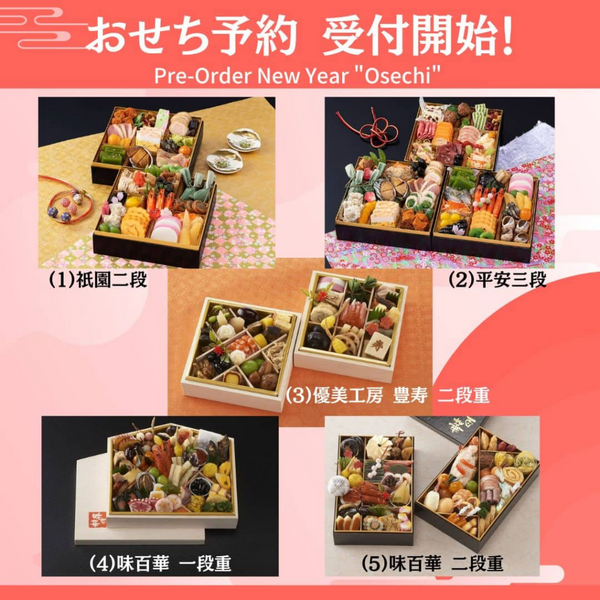 IMAGE from Minnano Supermarket
This New Year 2023, Minnano Supermarket in Makati is offering a selection of multi-tiered Osechi for you to enjoy. Prizes for each Osechi are as follows:
(1) Osechi Gion 2-tier / Php 15,000
(2) Osechi Heian 3-tier / Php 22,000
(3) Yubikoubou Toyosu 2-tier set /Php 9,500
(4) Ajihyakka 1-tan Jyu / Php 15,000
(5) Ajihyakka Nidanju / Php 20,000
(6) Gijon Yamanbun 3-tier Jyu / Php 22,000
(7) Gyon Ya Manbun 4-tier Stack / Php 20,000
(8) Teraoka Extra Large (one-tier) / Php 22,000
(9) Ajihyakka 4-tier Jyu / Php 25,000
(10) Ajihyakka Premium 3-tier Jyu / Php 35,000
You may preorder until Nov 30. Orders will be delivered by December 31.
General Information
Address: 1F Salamin Building 197 Salcedo St., Legazpi Village, Makati
Phone: 0966-842-0491
Facebook: msuperph
YouTube: msuperph

Yamazato
IMAGE from Hotel Okura Manila
Start the year with Yamazato's Osechi showcasing seasonal produce prepared by its veteran chefs and cooks. Good for four to six persons, the three-tiered Osechi Set is offered at Php 36,500, while two-tiered Osechi Set is priced at Php 25,500. Reservations are accepted until December 15.
General Information
Address: 2 Portwood Street Newport City, Pasay City
Phone: +63 2-5318-2888 / 0917-818-9868
Business Hours: 9 a.m. to 9 p.m.
Facebook: Hotel Okura Manila
Instagram: hotelokuramnl
Website: https://www.hotelokuramanila.com/dining/yamazato
Fukudaya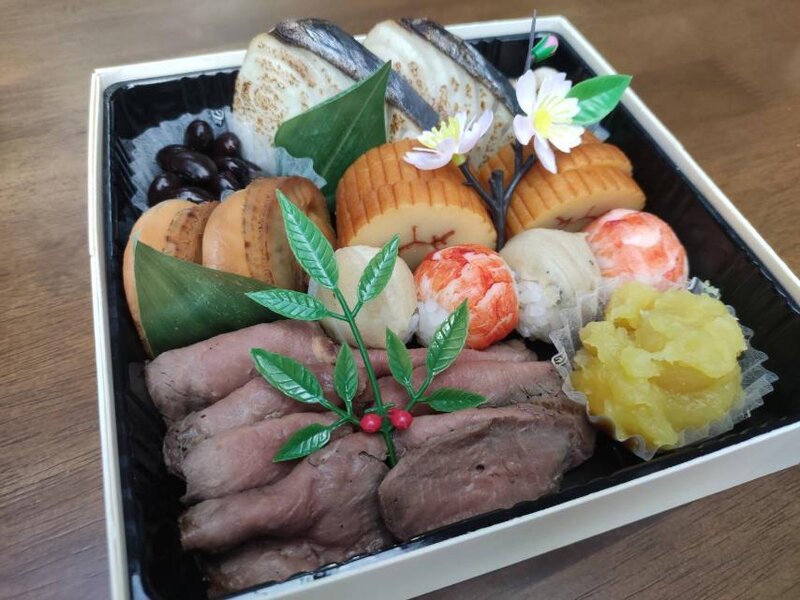 IMAGE from Fukudaya
Priced at Php 6,500, Fukudaya Osechi contains premium seasonal Japanese staples such as grilled mackerel, premium beef, rice balls, and more. The restaurant is accepting reservations for its Osechi until December 15.
General Information
Address: Unit 7, The Plaza, Arya Residences, McKinley Parkway cor. 8th Avenue, Bonifacio Global City
Phone: 0927-264-0171 / 02-8800-3563
Business hours: 11: 00 a.m. to 3:00 p.m., 6:00 p.m. to 10: 00 p.m. (Sun to Wed),  11:00 a.m. to 10:00 p.m. (Thurs to Sat)
Facebook: Fukudaya Philippines
Unakichi
Specializing in eel dishes with eels sourced directly from Japanese farms, Unakichi in Makati Central Square is now offering Osechi for the holiday season. Get its ultra premium, three-tiered osechi-jyu containing luxury ingredients such as lobsters for only Php 20,000. The restaurant is only making 10 of these so grab yours while you still can!
General Information
Address: G/F, Parking Area, Makati Cinema Square, Amorsolo St. Makati City
Phone: 02-7728-2072 / 0927-4825-457
Business hours: 11:30 a.m. to 2 p.m., 6 pm to 10: 30 p.m.
Facebook: UNAKICHIMAKATI