LIST: DIY Ramen Kits to Try at Home this Rainy Season
The rainy season is finally here, and there is nothing more comforting than slurping a bowl of hot, steamy ramen on a cold, rainy day. For some, this Japanese staple is best enjoyed in a restaurant. However, if you prefer having this in the comforts of your home, do-it-yourself ramen kits are the next thing. These beauties are easy-to-assemble versions of all that goodness that you must prepare yourself (in a short period of time).
So if you're craving piping hot ramen at home, read on to see our list of some of the best DIY ramen kits available online in Manila that will get you all warmed up these days.
Mendokoro Ramenba
IMAGE from Mendokoro Ramenba Facebook page
Mendokoro Ramenba is one of the best ramen joints in Manila. Period. And thanks to their Take Home Ramen Kits, you may now enjoy their offerings at home. Available in Shio, Shoyu, Super Chashu, TanTanMen, and Ebi Tonkotsu, each ramen kit comes with frozen broth, handcrafted noodles, chashu (Japanese-style roasted pork belly), and sauces.
Mitsuyado Sei-Men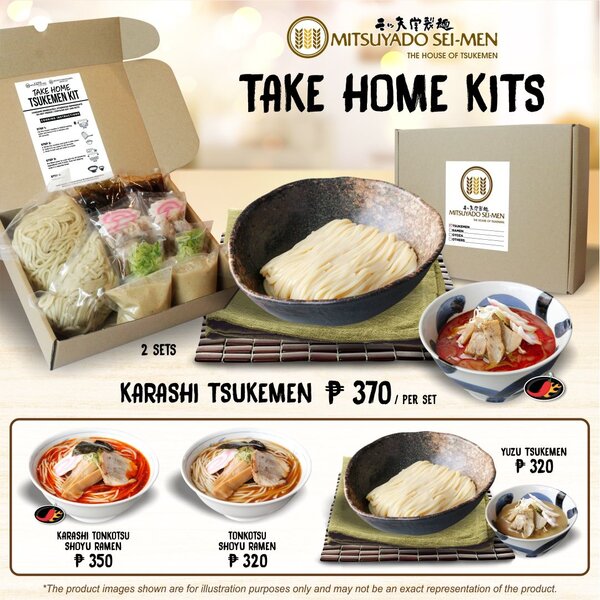 IMAGE from Mistuyado Sei-Men
Arguably the best place to get tsukemen (cold ramen noodles served with a separate bowl of flavorful broth for dipping) in the metro, Mistuyado Sei-Men began offering their specialties in take home kits you can enjoy in the comforts of your home during the height of the COVID-19 pandemic. Available flavors are Tonkotsu Shoyu Ramen, Karashi Tonkotsu Shoyu Ramen, Yuzu Tsukemen, and Karashi Tsukemen. Get your orders on Grabfood and foodpanda.
Ramen Nagi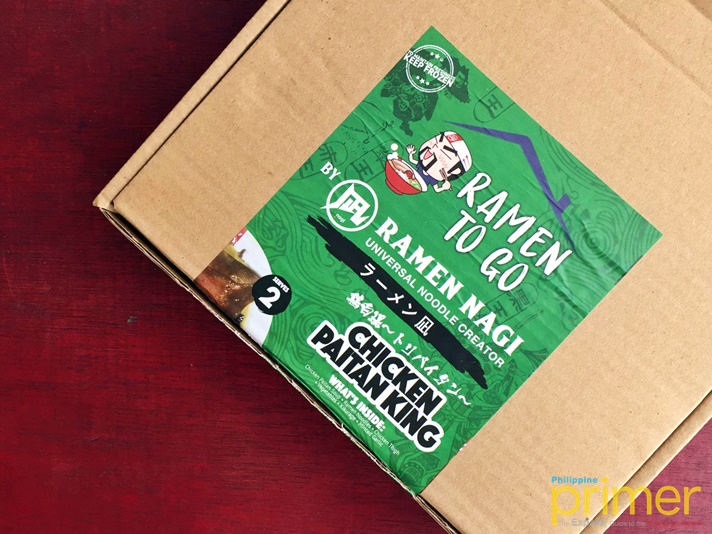 Whip up a delectable bowl of your favorite Ramen Nagi ramen right at your home with their Ramen to Go boxes! Available in Butao, Red, Black, and Green King flavors. Their DIY ramen kits are good for two servings to consume within three days after delivery. To avail, just visit the Ramen Nagi shop nearest to you or order through their website.
Menya Kokoro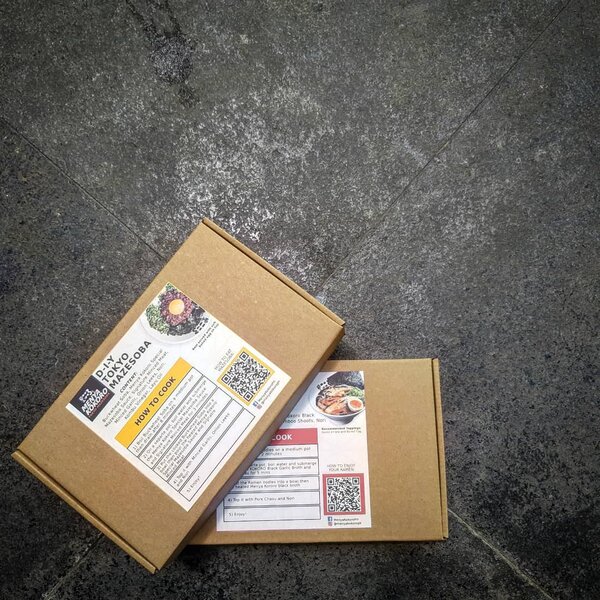 IMAGE from Menya Kokoro PH Facebook page
Menya Kokoro is known for its mazesoba (a dry noodle dish from Nagoya), which is super savory and flavorful. You can enjoy now this at home too by checking their DIY kits on their website.
Hanamaruken Ramen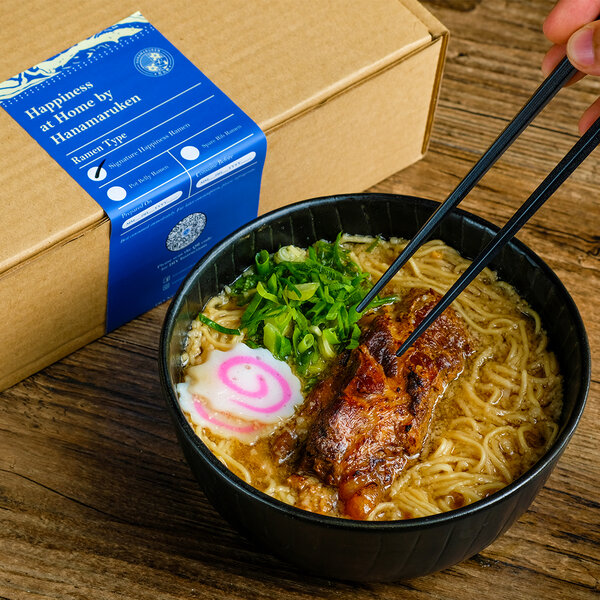 IMAGE from Hanamaruken Ramen Philippines Facebook page
Enjoy two servings of your favorite ramen with Hanamaruken's easy-to-cook ramen home kits. These and the famed shop's other specialties are now available for both delivery and pick-up. Prices starts at Php 820. For orders, check out this link.
New Hatchin Japanese Grocerant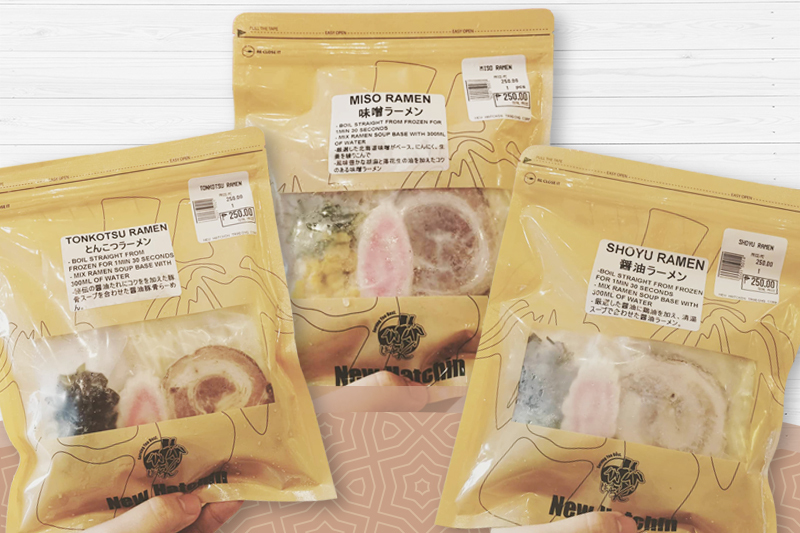 IMAGE from New Hatchin Japanese Grocerant
Enjoy gourmet-style ramen at home with New Hatchin Japanese Grocerant's ramen kit for only Php 250! Available in shoyu, tonkotsu, and miso flavors. Get yours here.
Tomochan Ramen Express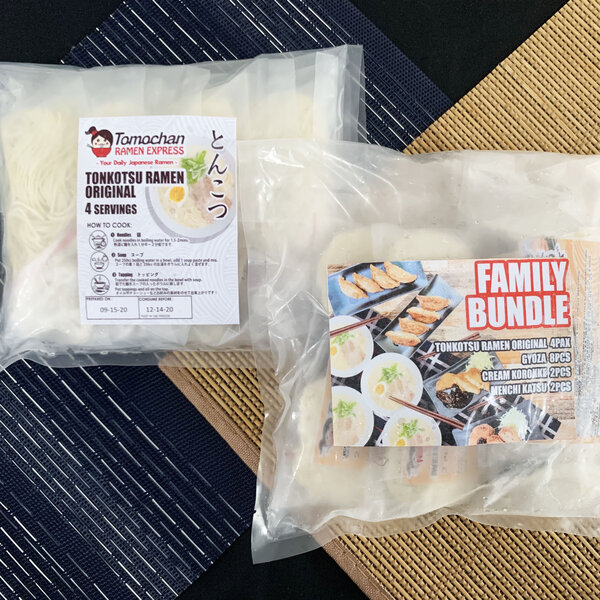 IMAGE from Tomochan Ramen Express
Tomochan Ramen Express is a popular Japanese restaurant known for their authentic ramen. Get their ramen box (Tonkotsu Original Ramen, Tonkotsu Original White, Tonkotsu Garlic Black, Tonkotsu Spicy Red, and Miso Tantanmen Ramen) if you want to savor their specialties at home. Available in single packs or family bundles. For orders, please check out their website.
General Information