Let's Cook: 3 Delish Japanese Meals with Kikkoman
Made from fermented soy beans, soy sauce is an indispensable ingredient in Asian cooking, particularly in Japanese cuisine. It can be used as a condiment or added to dishes to whip up mouth-watering culinary creations.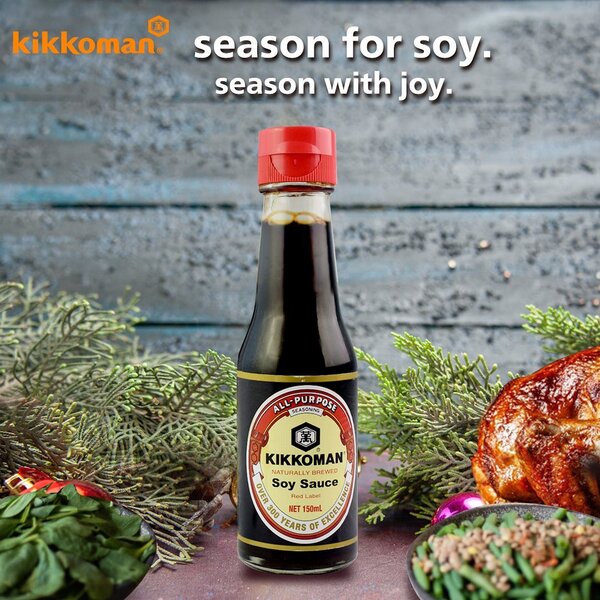 IMAGE from Kikkoman
So if you're you're looking for easy and delicious ways to use soy sauce for your next dish, you've come to the right place. With our partner Kikkoman Philippines, we're teaching you three simple recipes that highlights the versatility of soy sauce. These prove that this condiment can add the perfect salty, umami flavor to meat, seafood, vegetables, and many more!
Chahan (Japanese-style Fried Rice)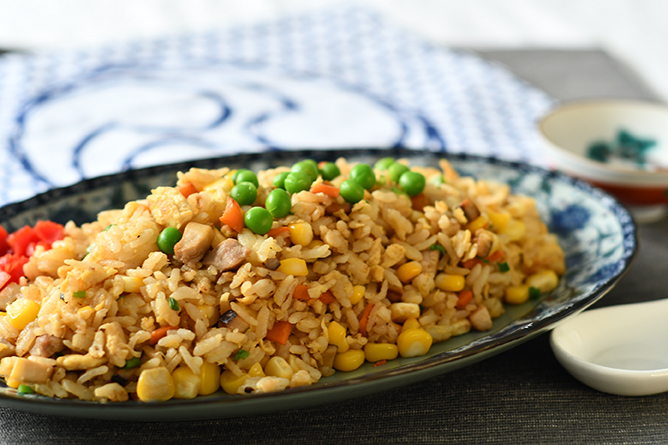 IMAGE from Kikkoman
Ingredients:
Butter 1 tbsp
Dried shiitake mushrooms 2 pcs
Cubed carrot 1/2 pc
Minced garlic 1/2 tbsp
Corn 2 tbsp
Green peas 2 tbsp
Leek 1/8 stalk
Beaten egg 1 pc
Cooked rice 1 cup
Kikkoman Soy Sauce 1 tbsp
Mirin 1 tbsp
Pepper
Cooking Directions:
1. Saute the chicken in the butter until it browns.
2. Add garlic, carrots, corn, green peas, and leeks, then saute until cooked.
3. Move them to one side of the pan. Add the eggs and stir gently until half cooked.
4. Toss in the rice and mix well.
5. Add Kikkoman Soy Sauce and mirin. Season with as much pepper as you like.
Lady fingers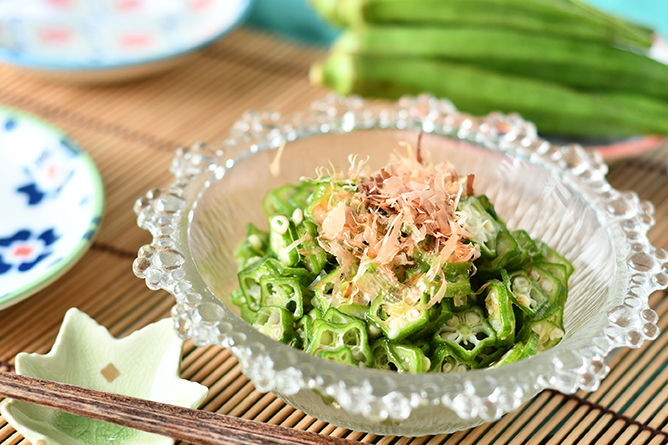 IMAGE from Kikkoman
Ingredients:
Lady fingers 1 packet
Salt
Kikkoman Less Salt Soy Sauce 1 tbsp
Bonito fish flakes (as required)
Cooking Directions:
1. Sprinkle on a pinch of salt to the lady fingers.
2. Boil the lady fingers in water until tender, then drain.
3. Cut into bite-size pieces.
4. Serve on a plate. Add the KIKKOMAN Less Salt Soy Sauce and garnish with the bonito fish flakes.
Yakitori (Japanese-style Grilled Chicken)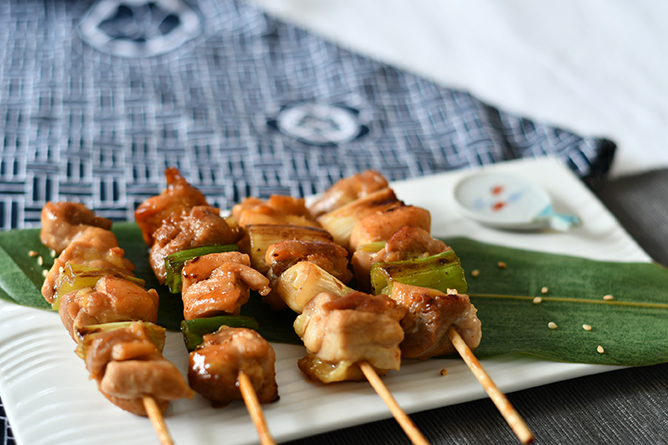 IMAGE from Kikkoman
Ingredients:
Cubed chicken thigh fillet 205g
Leeks (cut into 2 inch length) 1 stalk
KIKKOMAN Soy Sauce 4 tbsps
Mirin 4 tbsp
Sugar 1 tbsp
Cornstarch 1 tbsp
Water 1 tbsp
Cooking Directions:
1. Skewer the chicken, alternating the meat with the leeks.
2. Marinade skewers in the Kikkoman Soy Sauce, mirin, and sugar for about 30 minutes.
3. On a pan, grill each side of the skewers until they are thoroughly cooked. At the same time, brush the sauce on each side on the skewers to glaze.
4. To make the sauce, pour the remaining mixture into a pot and add cornstarch and water to thicken it up.
5. Serve the yakitori with the sauce.
Want more delish recipes to spice up your meals? Then follow Kikkoman Philippines on Facebook and Instagram!