Let's Cook: Sukiyaki with Bean Vermicelli
Cozy up at your next dinner with family and friends with this yummy sukiyaki recipe. Similar to shabu-shabu, this Japanese hot pot dish is made from thinly sliced beef and an assortment of vegetables cooked in a soy sauce-based broth that is full of bold flavors. This one pot wonder makes for a warm, hearty meal perfect for sharing!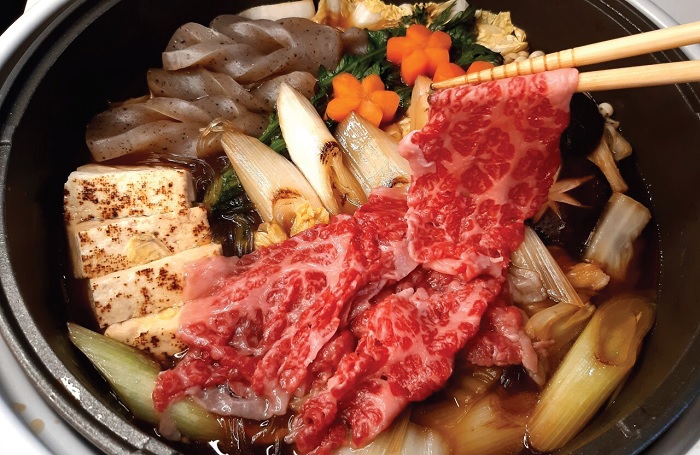 IMAGE from Philippine Primer
Sukiyaki with Bean Vermicelli
Ingredients:
500ml (2 cups) water
100ml soy sauce
100ml mirin
30g brown sugar
30g bean vermicelli
300g beef, sukiyaki cut
200g napa cabbage
100g tofu
50g scallions
50g shungiku ( chop suey greens)
50g konnyaku (yam cake)
20g carrots
50g mushrooms
1 fresh egg, beaten
Cooking directions:
1. Chop all ingredients into bite-size pieces.
2. In a pan, dissolve the soy sauce, mirin, and brown sugar into the water and simmer.
3. Put the soup and the rest of the ingredients into a pan and bring to a boil.
4. Lower the heat and simmer until everything is cooked through.
5. Serve with the beaten egg as dip for the sukiyaki.