Let's Cook: Soy Milk Tantanmen
Chewy, delicious ramen noodles noodles and ground pork swimming in a rich, creamy broth with a fiery kick from chili oil and a mellow nuttiness from soy milk and peanut butter.
Tantanmen is a dish that combines the savory and spicy sesame broth with added chili, mixed with sauteed ground pork, served with ramen noodles. It is quite different from other varieties such as tonkotsu ramen, for example, due to to its spiciness. While traditional Japanese ramen focuses on rich broths and bold flavors, tantanmen focuses predominantly on the spice factor.
Here's a 15-minute recipe that utilizes ingredients you will find in your pantry or at the nearest grocery and highlights soy milk as the star of the dish.
Soy Milk Tantanmen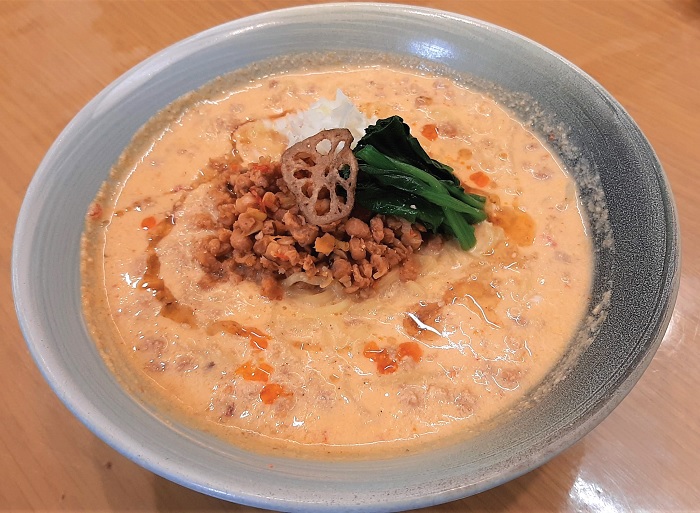 IMAGE from Philippine Primer
Ingredients:
1pack/100g Ramen noodles
10g Spinach
Broth:
200 ml Water
100 ml Soy milk
5 g Pork cube
2 tbsp Peanut butter
1 tbsp Sriracha sauce
1 tsp Soy sauce
1 tsp Vinegar
Toppings:
50 g Ground pork
3 g Ginger, minced
10 g Leeks, chopped
10 g Oil
5 g  Sugar
5 g Soy sauce
5 g Sriracha sauce
Cooking instructions:
1. Heat oil in a pan and saute the ingredients for the toppings.
2. Once browned, add the broth ingredients and bring to a boil.
3. In separate pots, boil the ramen noodles and the spinach.
4. Place the noodles in a bowl and add the broth.
5. Garnish with spinach and ground pork toppings.
General Information