LET'S COOK: Japanese-style Simmered Kabocha
Contrary to popular belief, pumpkins aren't only used as Halloween decorations, it's also used in cooking. From Asia all the way to the USA, cuisines across the globe use pumpkin in different ways. Perhaps it's because there's no end to what you can prepare with this sweet and savory ingredient that is so versatile. Purees, salads, pies —if it has pumpkin in it, the dish will surely be scrumptious!
For this recipe, you'll need kabocha or Japanese winter squash, a small variety of pumpkin with sweet, earthy flavor with hints of chestnut, and is packed full of vitamins and minerals such as beta-carotene, fiber, and vitamins A and C. It is best simmered to enhance its natural sweetness. Traditionally, the Japanese cook it in a very simple way with soy sauce, sugar, and mirin.
Japanese-style Simmered Kabocha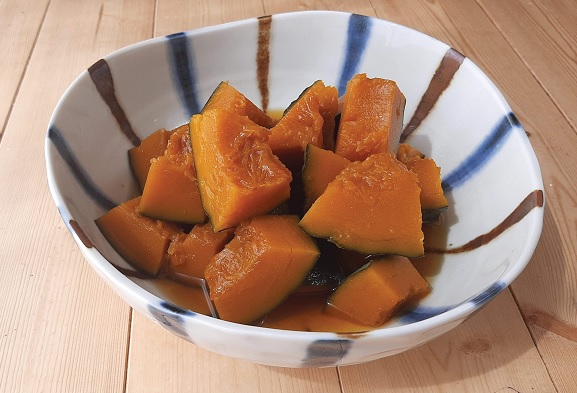 IMAGE from Philippine Primer
Ingredients:
500g (1 lb) kabocha squash
2 tbsp sugar
2 tbsp mirin
2 tbsp soy sauce
350 ml (1 1/2 cup) water
Cooking Directions (20 mins cooking time):
1. Chop the kabocha squash into bite-size pieces.
2. In a pan, add the kabocha , seasonings, and water then bring it to heat.
3. Once it starts boiling, cover the pan and simmer for 15 minutes.
4. Remove from heat once the kabocha becomes fully cooked. Serve.
Good for 4.
Pro tip:
To keep the kabocha firm, arrange them in a pan, and bring them to a boil. Cover the kabocha with aluminum foil for even heat distribution. You can also cook butternut squash, a gourd-shaped pumpkin, using this method.
About Chef Takashi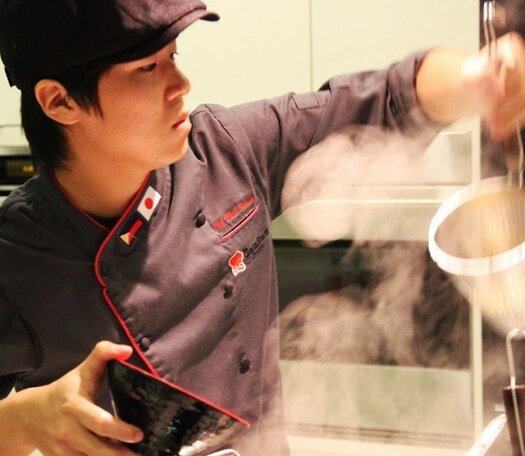 IMAGE from Philippine Primer
A veteran chef with more than a decade of experience working in the kitchen, Chef Takashi Kawasaki turns local and easy-to-find ingredients into yummy treats that will make you ask for more. He specializes in Japanese cuisine prepared with a local twist. You should check him out on Facebook, Instagram, and YouTube.
General Information