Let's Cook: Bisugo Ceviche
Ceviche is a famous Latin American dish made from fresh fish and other seafood that is cured in lime juice and mixed with chili, cilantro, shallots, and other spices. Also known as "kinilaw" in Filipino, this quick and easy recipe makes an elegant appetizer to precede a heavier dish. To make it more accessible to locals, Chef Takashi used bisugo (golden threadfin bream) on his take on ceviche. Thick and meaty, bisugo is versatile white-fleshed fish with a mild and clean taste that is perfect for this South American staple.
Bisugo Ceviche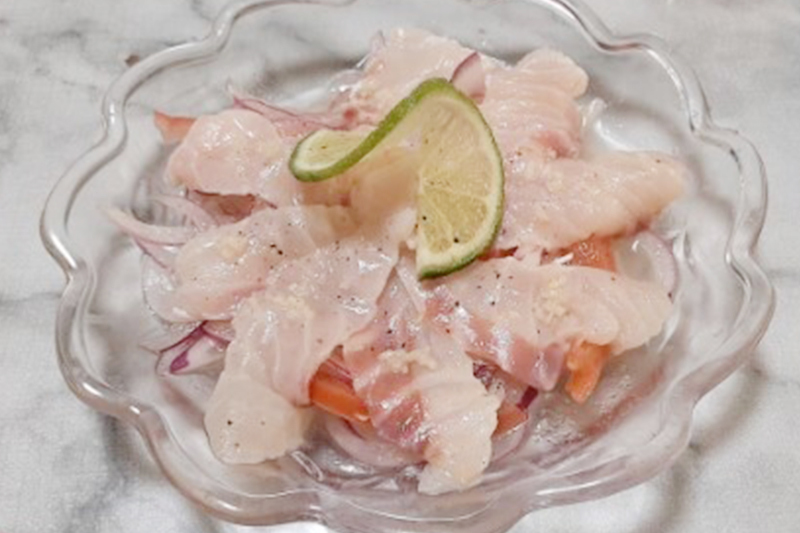 IMAGE from Philippine Primer
Ingredients:
80g bisugo fillet (10g x 8)
30g tomatoes
30g shallots
10g calamansi juice
5g minced garlic
Seasoning mix:
30g cane vinegar
5g soy sauce
3g white sugar
1 pinch salt and pepper
1g dashi powder
2g grated ginger
10g calamansi juice
Cooking Directions:
1. Peel and slice the shallots thinly and soak in water.
2. Deseed the tomatoes, then slice them thinly.
3. Slice the bisugo fillet thinly.
4. Combine the ingredients for the seasoning mix together.
5. In a bowl, combine the seasoning mix and sliced ingredients together and serve in a bowl as shown in the picture above.
6. Garnish with chopped garlic and drizzle with calamansi juice. Serve.
About Chef Takashi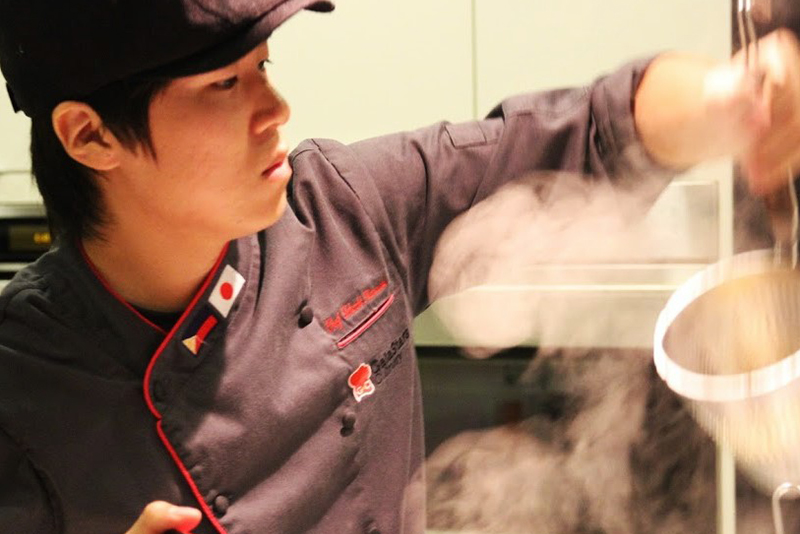 IMAGE from Philippine Primer
A veteran chef with more than a decade of experience working in the kitchen, Chef Takashi Kawasaki turns local and easy-to-find ingredients into yummy treats that will make you ask for more. He specializes in Japanese cuisine prepared with a local twist. You should check him out on Facebook, Instagram, and YouTube.