The Best La Paz Batchoy in Iloilo
La Paz Batchoy would certainly bring fond memories of Iloilo to mind. This Ilonggo delicacy is typically made with miki noodles, pork meat and innards, beef loin, crushed chicharon, and toasted garlic. Every sip of the hot, slightly oily soup brings feelings of nativeness, warmth, and rustic comfort.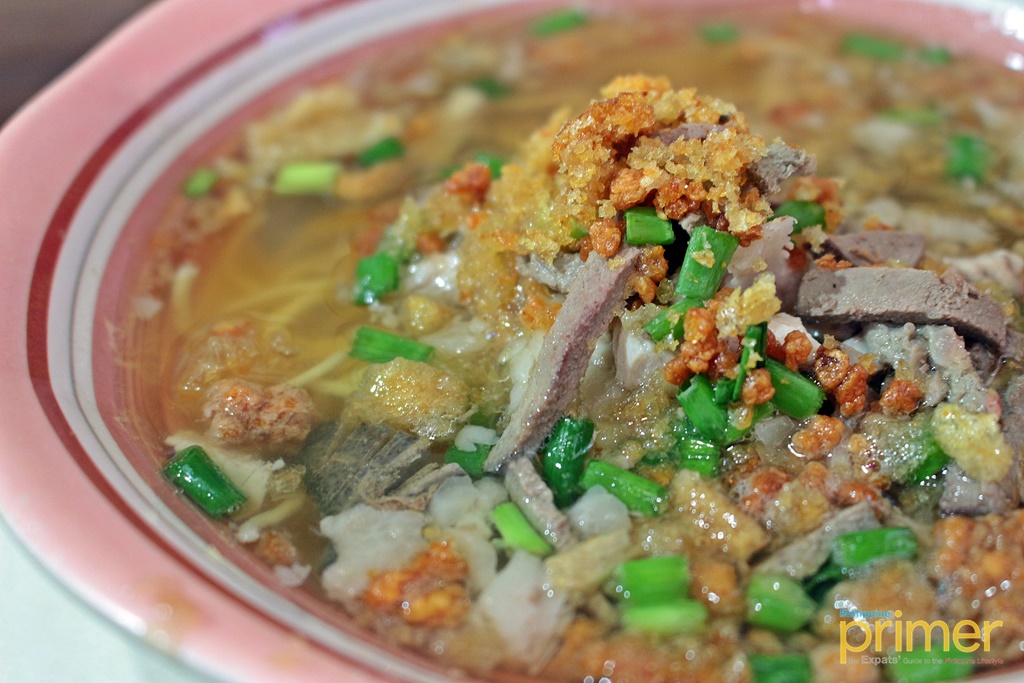 La Paz Batchoy originated in Iloilo.
The best place to seek out this experience is the place where it all started – La Paz Public Market.
You can find three of the oldest and the best La Paz Batchoy eateries at La Paz Public Market. First is Deco's, which you can easily spot right along the front row of stalls at La Paz Public Market. Another is Ted's which is also located at the front of the market. Both Deco's and Ted's have been around since the early 1940's and have also branched out to Metro Manila.
Another one is Netong's, which also opened in the 1940's. Their original branch inside La Paz Public Market is still flourishing and is frequented by La Paz Batchoy lovers. Netong's is hidden away inside the market, so you have to go past different stalls of vegetables, meats, and other market goods, but the process of finding it is an interesting kind of local adventure. Once you find Netong's, you'll be welcomed to an air-conditioned and amply spacious dining space.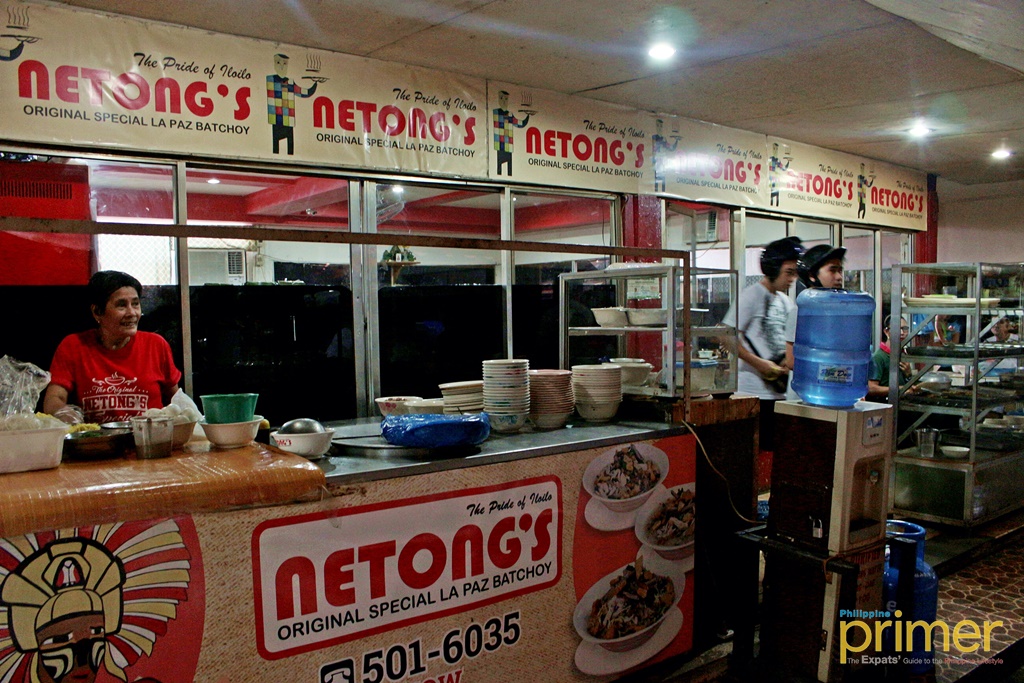 Netong's can be found deeper inside La Paz Public Market.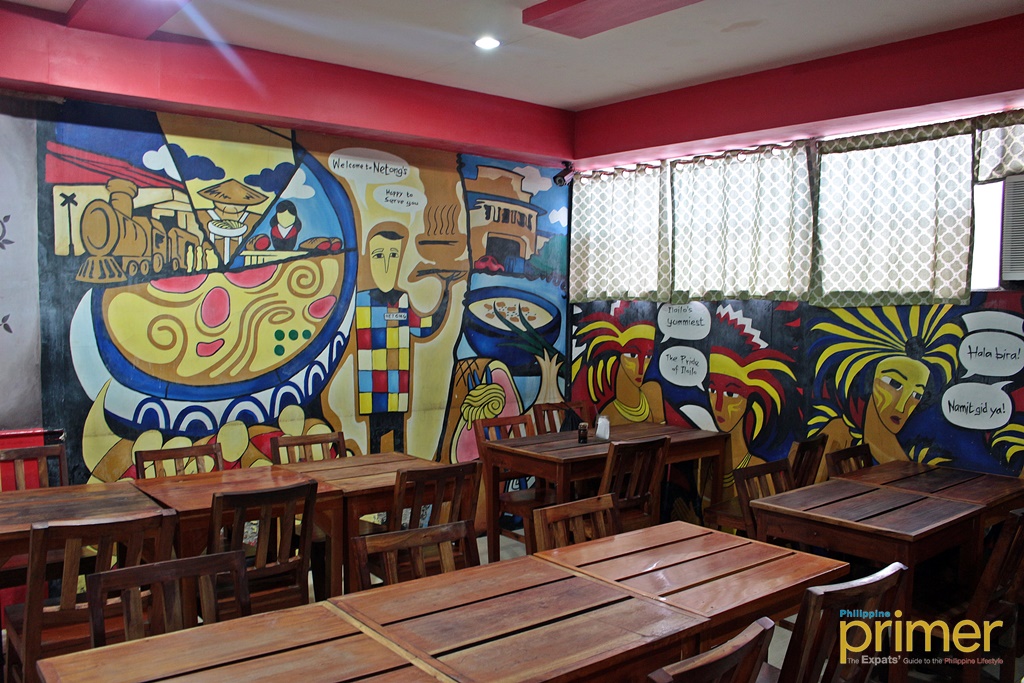 Inside Netong's is artful and comfortable.
These La Paz Batchoy eateries don't offer regular La Paz Batchoy at all. If you see their menu, the first option you'll find is the "special"—which is exactly what the dish is. You can go up to "extra special" and "super special," which basically makes your serving larger. Prices of La Paz Batchoy range from Php 70 to Php 120.
There are different ways you can enjoy your bowl of La Paz Batchoy. It is said that it's customary for Ilonggos to savor the soup first and then ask for a refill. You can also ask for additional toasted crushed garlic or crushed chicharon for more crispiness. Another great combination with your soup is puto, a kind of rice cake. You can also order rice, boiled egg, or bread as add-ons.
---
This feature appears in the December 2017 issue of Philippine Primer Japanese magazine.
Written by Rizelle "Rei" Leaño
Store Information
La Paz Public Market, Rizal St., Iloilo City
6 a.m. - 8 p.m. (Mon. to Sun.)