A Tribute to Mom: Cafe Fleur's Chef Sau Del Rosario on Food and Life Amid the COVID-19 Pandemic
A Tribute to Mom: Cafe Fleur's Chef Sau Del Rosario on Food and Life Amid the COVID-19 Pandemic
Opening a restaurant on a normal day is already challenging, but doing it amid the pandemic is almost impossible… unless you're Chef Sau del Rosario, a renowned Filipino chef that is celebrated here and abroad. Early this year, Chef Sau opened Le Petit Cafe Fleur to the public to show that one can always thrive even in tough times.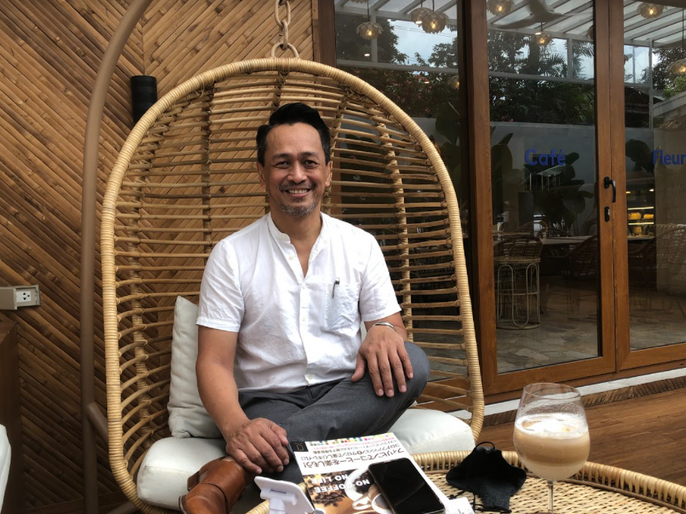 Chef Sau Del Rosario/IMAGE from Philippine Primer
 
For Garding
Located in the most popular food and entertainment hubs in Poblacion, Makati, Chef's Sau welcomes everyone in his newest concept of Cafe Fleur. According to him, this place is close to his heart as he shares experiences of his travels, the unending love for food, and most of all, a dedication to his dearest mom, Garding.
"Cafe Fleur is all about my mom and me. She was my inspiration when we conceptualized everything: from our menu to our interiors. This was also influenced by my childhood in Pampanga, where I grew up watching her work her magic in the kitchen and prepare us good food. So this is my way of honoring her," shared Sau.
Championing Filipino food
Ever since Chef Sau opened Cafe Fleur in January, his happy and satisfied customers, especially the expatriates, have nothing but high praises and rave reviews for their exquisite dishes such as his duck leg confit, wagyu sirloin, and citrus aligue crabmeat penne.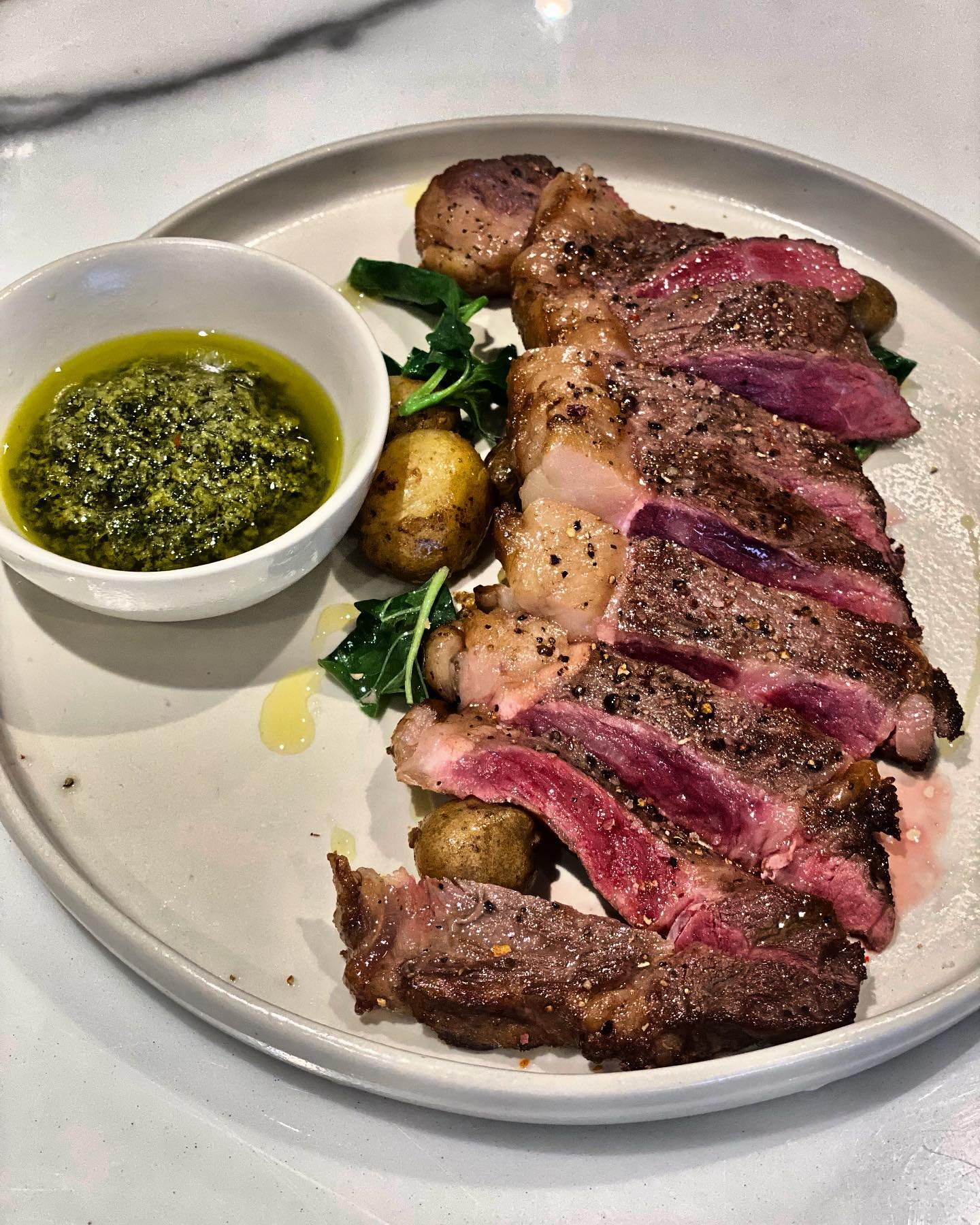 U.S. wagyu sirloin/IMAGE from Cafe Fleur Facebook page
"I'm so [thrilled] to see lots of expatriates trying our stuff and coming back for more. There's a steady stream of Chinese, Korean, Taiwanese, Europeans, Japanese, and many more in our cafe. [As an added bonus,] our competitors check us out and try our dishes so it inspires us even more," Sau said.
"I'm also been keen on highlighting local ingredients and promoting Filipino cuisine ever since I became a chef. That's why I'm so hesitant to label my dishes as "fusion" food since I don't want to [alter] our food. My way of promoting it is through innovation: I don't change recipes, but I incorporate techniques I've learned throughout my culinary career [in my creations]," he added.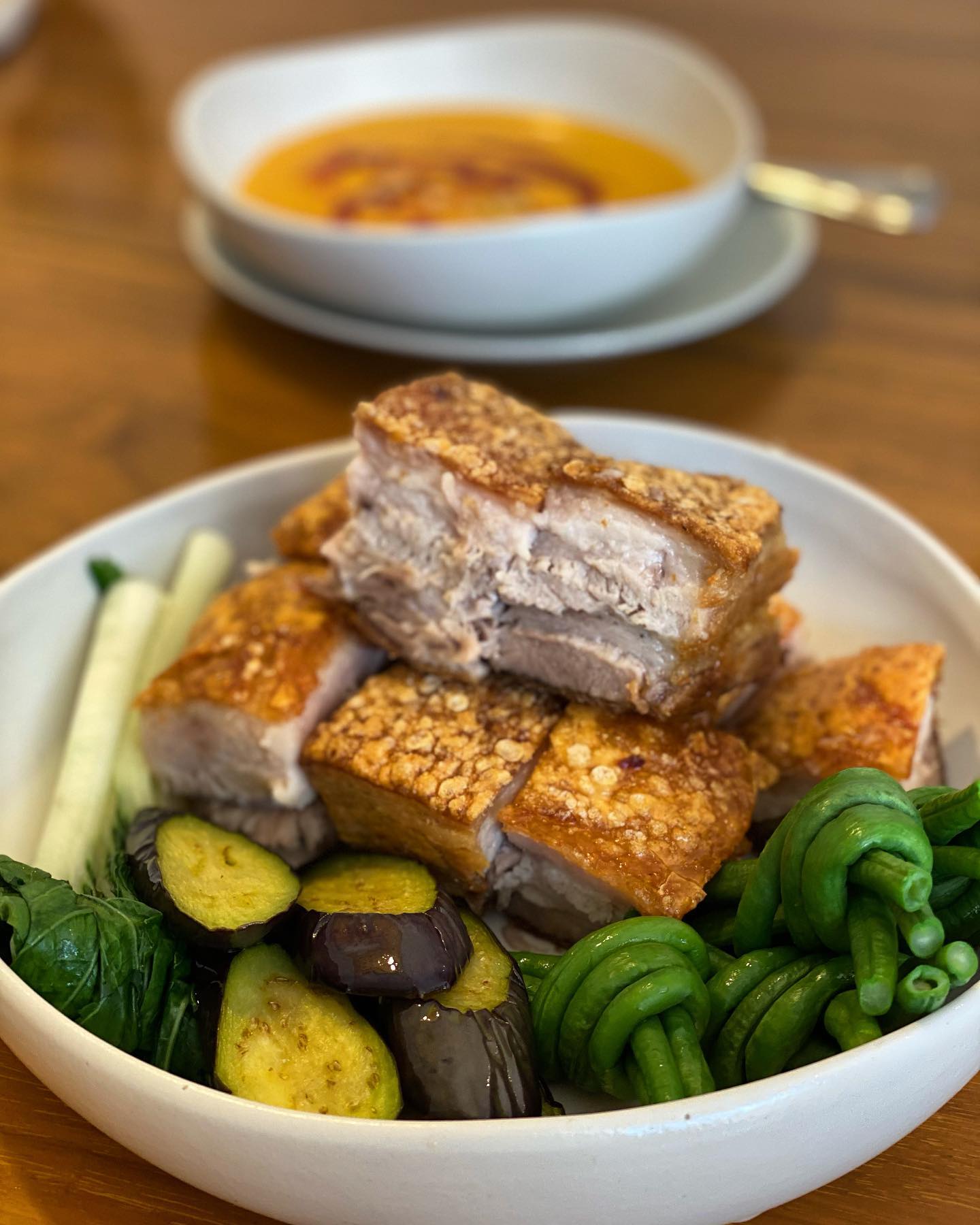 Crispy Pork Belly Macadamia and Truffled Kare-kare/IMAGE from Cafe Fleur Facebook page
Rewards of optimism
Chef Sau said that opening a restaurant at the height of the pandemic was very challenging. "The state of the food industry was heart-breaking. Almost everyone was affected by it, including me and my people. But since I care about them, we took a risk and opened Cafe Fleur because I wanted to support them because they're so dedicated and loyal to me. In fact, I was willing to lose money when we started because I really wanted to give them jobs. Even though some called me crazy because of this idea of mine, I stayed positive and pushed through this concept because I knew I was doing the right thing," he said.
A safe place to dine in
Cafe Fleur is currently open in a limited capacity as it observes GCQ regulations. Chef Sau personally makes sure that every health and safety protocol mandated by the government is being met.
"We thoroughly check everything, ensuring that our place is extra safe for our customers' peace of mind. We check the temperature and all that. Everyone wears masks. My people come here early to clean and disinfect everything, from the tables to the cutlery. We also regularly have everyone (RT-PCR) tested to ensure everyone's safety. That's how we operate," he said.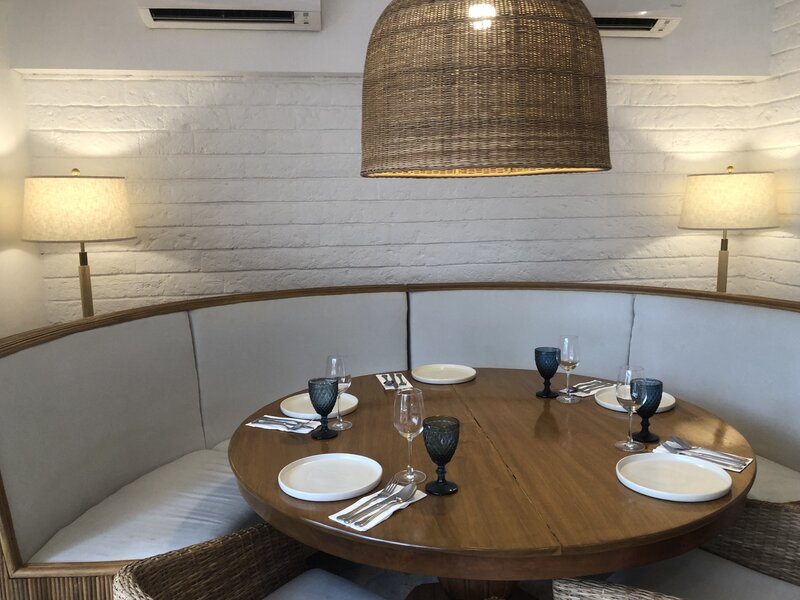 Expect everything to be spotless clean/IMAGE from Philippine Primer 
On COVID-19 and the future
When asked how the pandemic would affect the dining industry, Chef Sau said that nobody can predict the uncertainties that the COVID-19 virus would bring to the restaurant scene. "When [the virus] hit us, we were caught off guard. I thought people would eventually be ready because they're now willing to go out after getting vaccinated. Unfortunately, it doesn't guarantee you that you won't get infected by the virus; the shot just gives you some kind of protection. Things are very uncertain so you'll never know what's going to happen next," Sau added.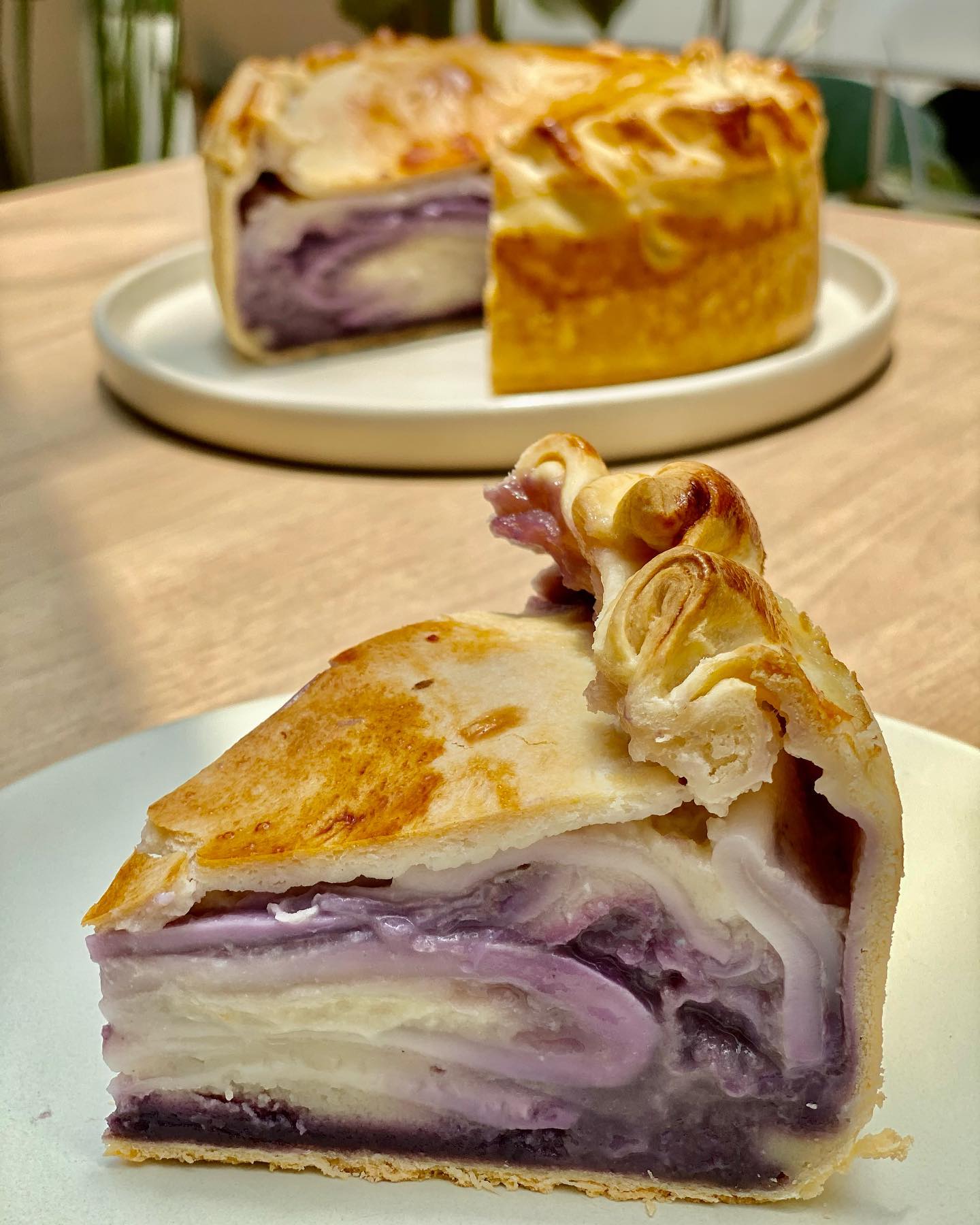 Uve vuco fye/IMAGE from Cafe Fleur Facebook page
Nevertheless, Che Sau wishes that things will get better and that the pandemic will end soon. "I hope and pray that this thing shall pass, that things will go back to normal, that people would be back to their old lives," he ended.
****
General Information

Address: 5893 Enriquez St., Poblacion, Makati City
Phone: 0917-192-8343
Business Hours: 10 a.m. to 10 p.m. (Tue-Sun)
Facebook: CafefleurPH
Instagram: cafefleur.ph
Website: cafefleur.ph
General Information