ORDER NOW: Fatitude House of Pork in Makati offers succulent cochinillo for the holidays
One of the highlights in every Christmas table in the Philippines is the lechon —its mere presence brings a smile among Filipinos and almost always guarantees a festive atmosphere. During Christmas, or any other celebration, the perfect Pinoy meal would be rice, pansit, and you guess it right… lechon. After all, a Christmas meal without it doesn't evoke the same feeling of celebration and importance.
Lechon belly with truffle aioli and pacific sauce/IMAGE from Fatitude House of Pork
It's not just the visual impact that makes lechon so important to Filipino get-togethers; it's the amount of time and effort spent in preparing this dish that symbolizes the significance of the event, which is why this is always present at Noche Buena.
However, if you don't want to splurge on a huge lechon, you can get a cochinillo – a roasted suckling pig originating in Spain with the same crispylicious skin and juicilicious meat. Basically, it's a mini lechon!
If you want to have this roasted beauty as the centerpiece of your Noche Buena feast, it's best to get one from Fatitude House of Pork in Makati!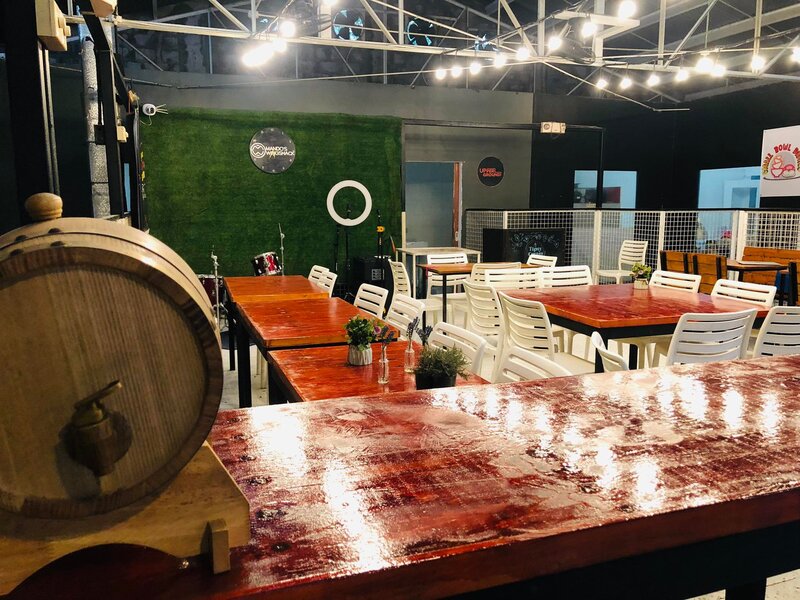 IMAGE from Fatitude House of Pork
Marinated for 24 hours so that the meat can absorb the flavor better and slowly roasted for 4 hours to develop that melt-in-your-mouth texture, the resulting meat is so tender and juicy while the skin is glossy brown and  crispy!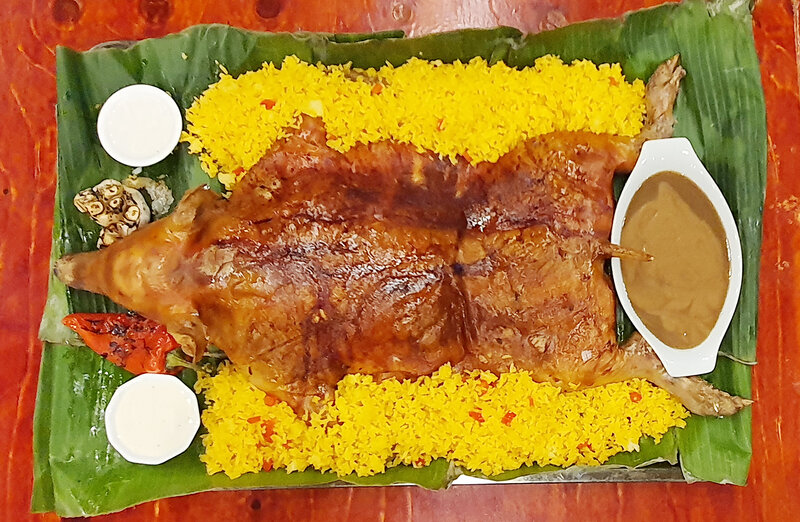 Special cochinillo with peppa rice/IMAGE from Fatitude House of Pork
For Php 6,799 pesos, Fatitude House of Pork's special cochinillo —which comes with their signature peppa rice and secret sauce— is good for 10 to 12 persons. Free delivery in select areas in Manila, Makati, and BGC.
Note: Orders must be made at least 1 day in advance.
Although cochinillo is surely irresistible, please remember to eat it in moderation so you can enjoy the yuletide season without consulting the doctor. Remember: consuming too much fatty food can shoot up your blood pressure levels.
GENERAL INFORMATION
Address: ARKIPELAGO Bagtikan St., San Antonio Village, Makati City (Mando's Wing Shack)
Phone: 09672295838
Instagram: fatitudeph
Facebook: fatitudekitchen
Store Information
Restaurant Menu
You can scroll the image left and right.