Christmas Feast: Filipino Noche Buena Favorites You Should Serve To Your Loved Ones
'Tis the season to be merry and have a happy tummy! With Christmas just around the corner, most of us Filipinos can't help but feel excited about Noche Buena, a very special meal prepared and eaten with the family on Christmas Eve. Compared to fiestas, which are festive celebrations open to the public, this is an intimate feast meant to be celebrated with your loved ones. Considered the highlight of the entire holiday season for Filipinos, having Noche Buena with the family is that one thing you shouldn't miss, which is why most people return home —no matter how difficult it is— to celebrate.
Below, we're featuring some of the most beloved dishes served during Noche Buena that bring out the foodies in us this yuletide season!
Lechon Manok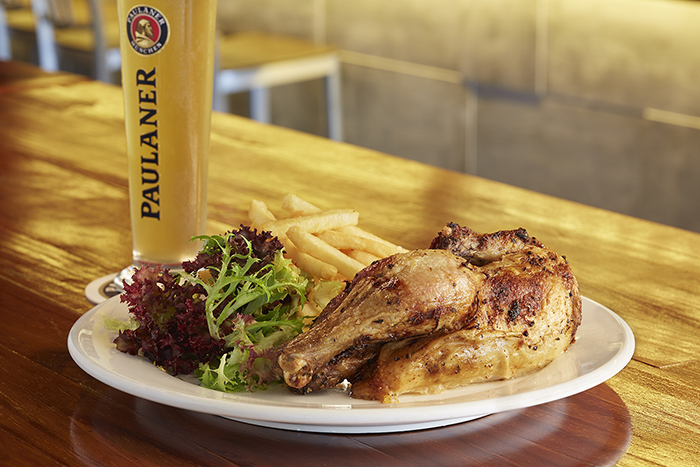 IMAGE from Erwin's
Lechon manok is a Filipino staple no matter what the celebration is. This is a Filipino-style roasted chicken dish made by marinating chicken in a mixture of seasonings and spices such as garlic, onions, bay leaves, black pepper, soy sauce, and fish sauce. It is usually stuffed with lemongrass and spit-roasted over charcoal until tender and juicy. It goes really well with steaming white rice and the dipping sauce made with the leftover marinade, atchara (pickled papaya relish), or plain old soy sauce mixed with calamansi.
Lechon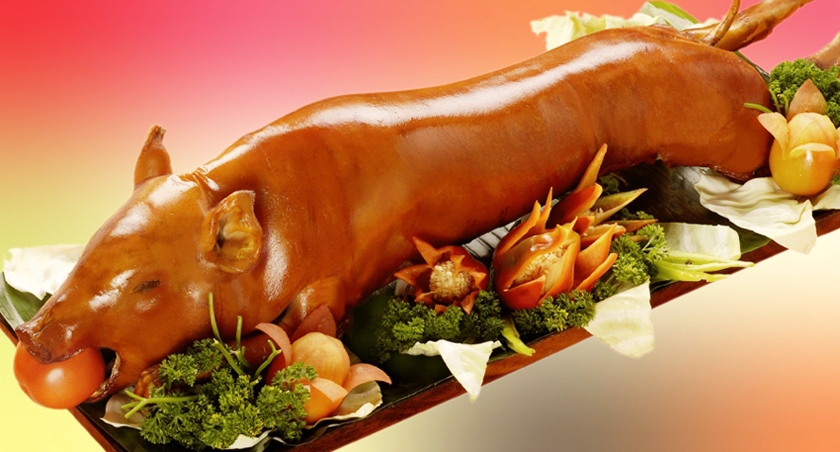 IMAGE from Philippine Primer
What is a Filipino feast without lechon? It's almost certain that you will find this on display at the center of the Noche Buena table in a mouth-watering fashion. After all, it is considered as the "most delectable" in every Christmas celebration. Whole pigs are spit-roasted slowly over charcoal for hours, rendering the meat inside tender and juicy while the skin is crispy like wafer with that familiar brown sheen. Once the feast is over, you can even prepare lechon paksiw from the leftovers so no part of this delicacy will be wasted. If you don't have time to prepare this, you can conveniently order one from famous stores such as Mila's Lechon, Lydia's Lechon, or Fatitude House of Pork.
Also read: Fatitude House of Pork in Makati offers succulent cuchinillo for the holidays
Filipino-style Spaghetti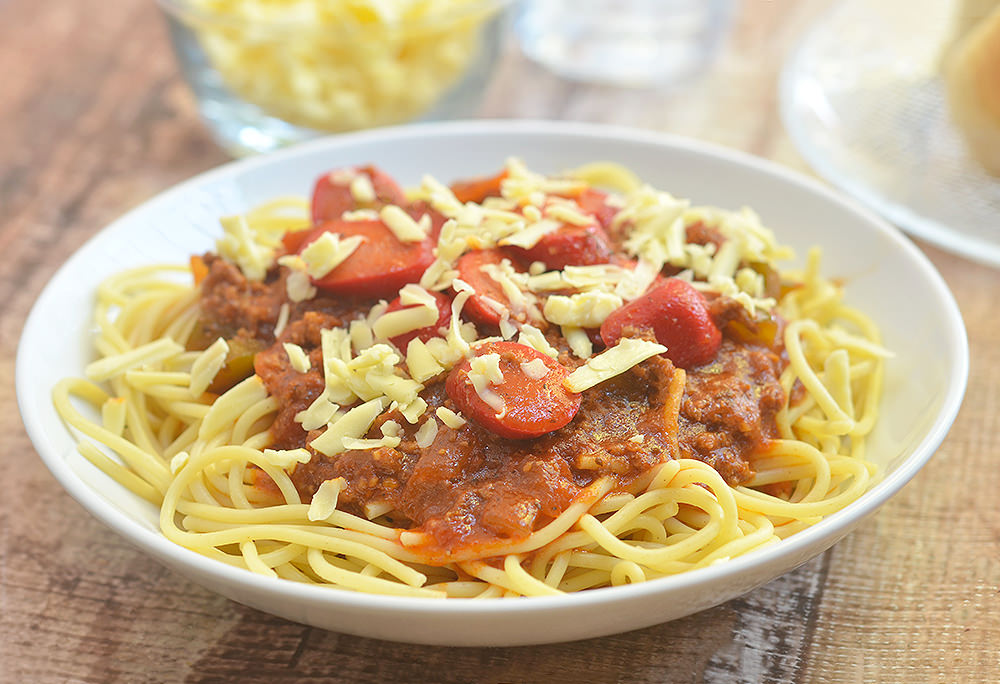 IMAGE from Philippine Primer
The Filipino-style spaghetti is a guaranteed crowd-pleaser for the nostaglia it brings to diners! For foreigners, they prefer theirs a bit sour, but for us, we like it sweet! You see, this veers away from other traditional versions by adding banana catsup, sugar, and hot dog in the sauce, hence the sweet and savory flavor. Cheese, ground meat, and tomato sauce are additional ingredients that make up this wonderful treat. It's sweet, savory, and cheesy, and perfect for the ultimate Christmas merienda while having small talks with the relatives. This is usually topped with grated cheese and paired with barbecue.
Lumpiang Shanghai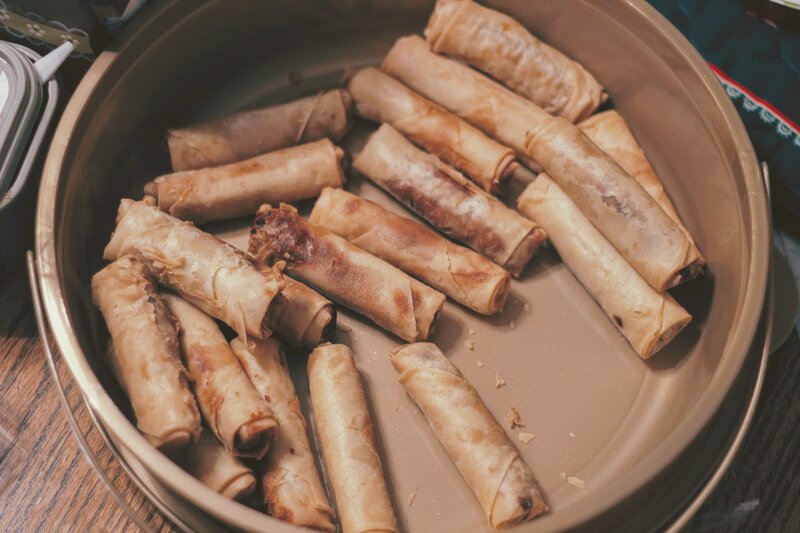 IMAGE from Unsplash
Ah, the celebrated lumpiang shanghai… birthdays, weddings, reunions, fiestas, anniversaries, you name it, this dish will surely make its way into it! This is a lip-smacking entree or finger food that evolved from Chinese spring rolls. In the middle of each crispy roll is a savory filling that makes a satisfying crunch, creating the perfect contrast with each bite. No matter how many times we get our hands on this treat on every celebration, we just can't get enough of this so we serve it again on Christmas.
Pancit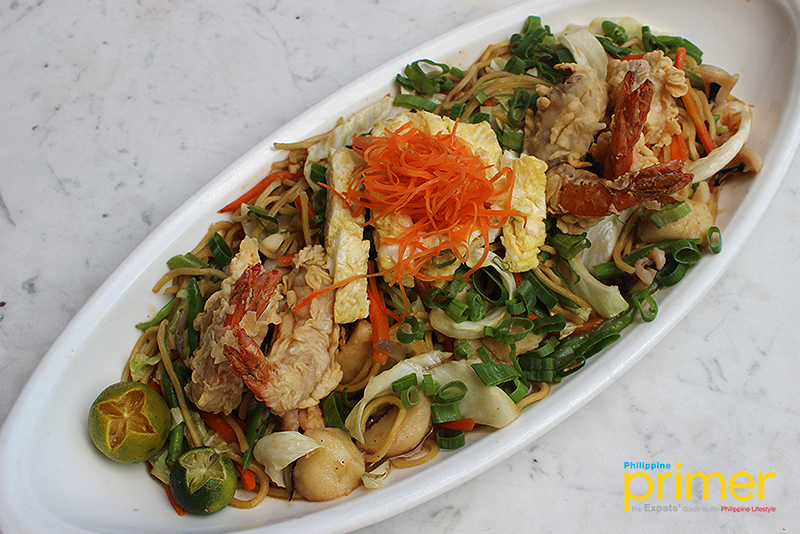 BE's grand pancit canton
A symbol for long life, pancit is a staple on birthdays, fiestas or other festive occasions, even though is not easy to prepare. Obviously, this is also a staple on Christmas gatherings. Although it has plenty of versions, the most popular would be the pancit bihon, rice noodles stir-fried with cabbage, carrots, green beans, and meat. But no matter what kind of pancit are you going to have for Noche Buena, this noodle dish will definitely ruin your diet because you won't even notice how much you've been eating.
Christmas Ham
IMAGE from Food Network
More popularly known as hamon, the Christmas ham is sold in groceries for a limited time during the holidays. It is usually cured in a fruity brine solution made with the addition of sugar, salt, and pineapple juice. More often than not, this is given as a gift to friends, relatives, and associates as a sign of appreciation. It can be eaten with queso de bola as an appetizer or in a sandwich. Of course, you may also eat this on its own.
Bibingka
IMAGE from Via Mare
Bibingka is a traditional Filipino rice cake commonly sold near churches during the Misa de Gallo or simbang gabi. It is made from glutinous rice flour, coconut milk, eggs, and sugar, usually topped with salted egg slices, coconut strips, and cheese and brushed with either butter or margarine. Traditionally, it is baked on a clay pot lined with banana leaves. Charcoal is placed over and under the pot to cook it evenly. Bibingka is usually eaten for breakfast or as mid-day snack washed down with hot salabat (ginger tea).
General Information