Warung Indo Chinese-Indonesian Restaurant in Salcedo Village, Makati
If we're talking about hole-in-the-wall and unexpected restaurants in Makati, Warung Indo in Salcedo Village would surely be on the top of the list. With its simple facade, you will be surprised to know that they have food that's worth coming back for.
Warung Indo is always full of happy customers and satisfied regulars. Their interiors are quite simple, adorned with small statues of deities and usual Asian decors for luck and prosperity.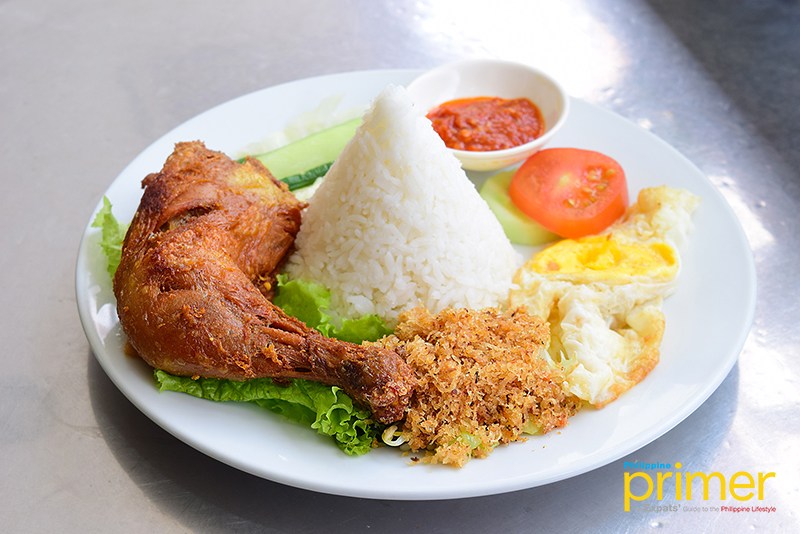 Traditional Indonesian Marinated Fried Chicken (Php 180) is juicy, filling, and flavorful just as many Indonesian dishes are
Each dish in Warung Indo is cooked fresh and from scratch. Customers may have to wait a bit as they prepare the food, but the outcome is worth the wait.
One of the recommended dish, the Special Rice Fried Sate (Php 210), is a fully loaded dish with heavy rice, juicy chicken satay in skewers, fried egg, and crunchy prawn crackers. As with many Indonesian dishes, the taste is sweet before it gradually shows its heat and intensity.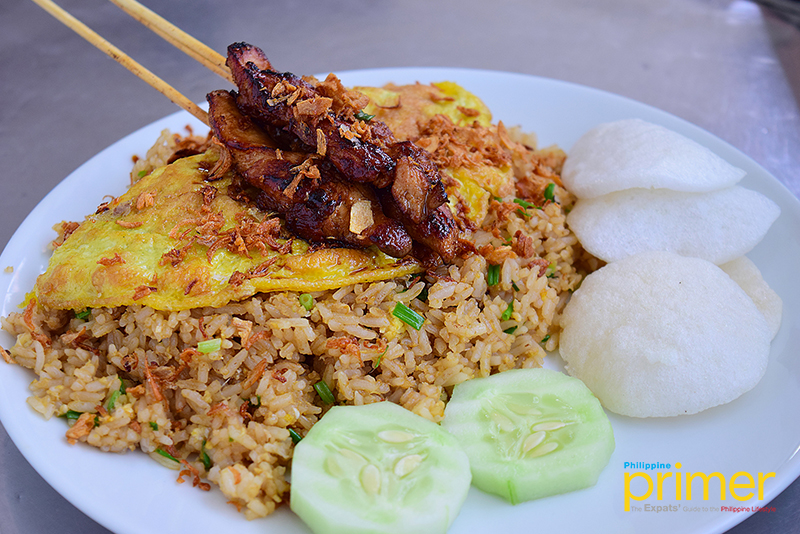 Great for big breakfasts, this loaded meal is Warung Indo's Special Rice Fried Sate (Php 210)
Another favorite in the restaurant is the mild-flavored Fried Catfish with Terashi and Rice (Php 180). Also known as Indonesian shrimp paste, terashi gives the fish more flavor and depth that diners love.
Warung Indo offers more than 60 authentic Indonesian dishes which are slightly tweaked to appeal to Filipino palate but without losing the colorful, intense flavor they are known for.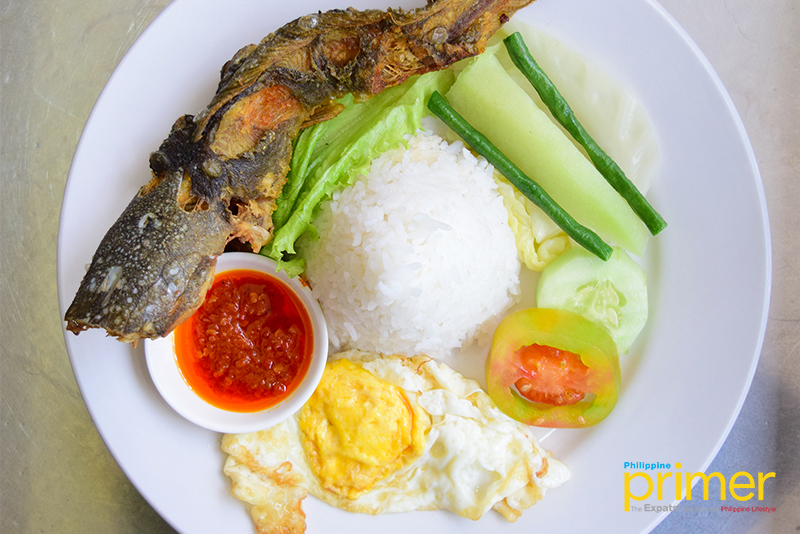 A little shrimp paste goes a long way especially with Fried Catfish with Terashi and Rice (Php 180)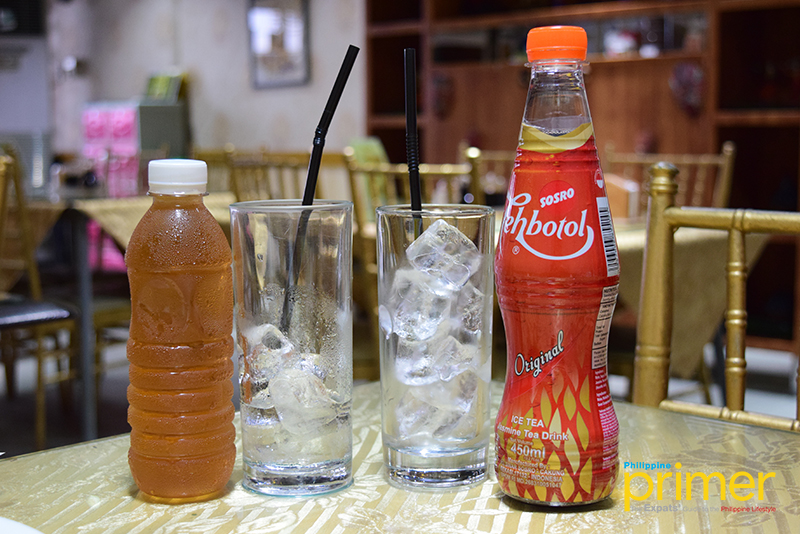 Homemade Wintermelon Tea (Php 48) and well known in Indonesia, Sorso's Teh Botol (Php 48) are also available.
Perfect for lunch breaks and late night dinners, Warung Indo has a wide range of dishes you'll love! Indonesian dishes are known to be vibrant, colorful, and flavorful and when paired with Chinese and Filipino tastes, they become a whole new dish on its own.
They also have iced tea and Teh Botol (Php 48), an iconic jasmine Indonesian drink perfect to pair with the juicy Traditional Indonesian Marinated Fried Chicken (Php 180).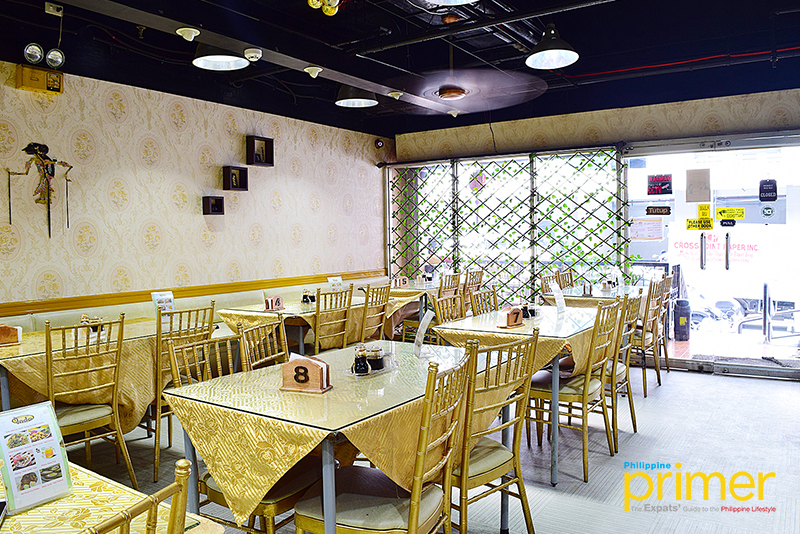 The interiors for Warung Indo is simple and can accommodate up to 40 people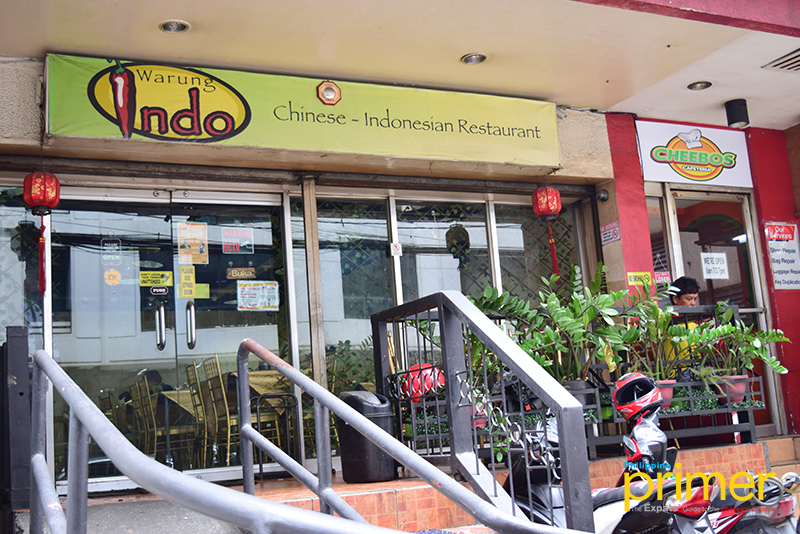 You might miss it along the street of San Agustin but Warung Indo is always open 24 hrs from Monday to Saturday
Truth be told, one must always look beyond appearances and see a restaurant for what it truly is: a place for good food, great company, and unforgettable experience.
Warung Indo is located in LPL Manor, Salcedo Village, Makati City, open 24 hours from Monday to Saturday. They offer delivery services within Makati area. 
---
This also appears on Philippine Primer Japanese magazine's October 2018 issue.
General Information
LPL Manor, Salcedo Village, Ground Floor, San Augustin, Makati
02-501-5341
0926-705-5507
9 am to 6:30 am the next day
Sunday
Cash only